On the red carpet last night for the premiere for his new movie All the Old Knives, Chris debuted a new 'do — specifically, long hair and a bushy, partially gray beard.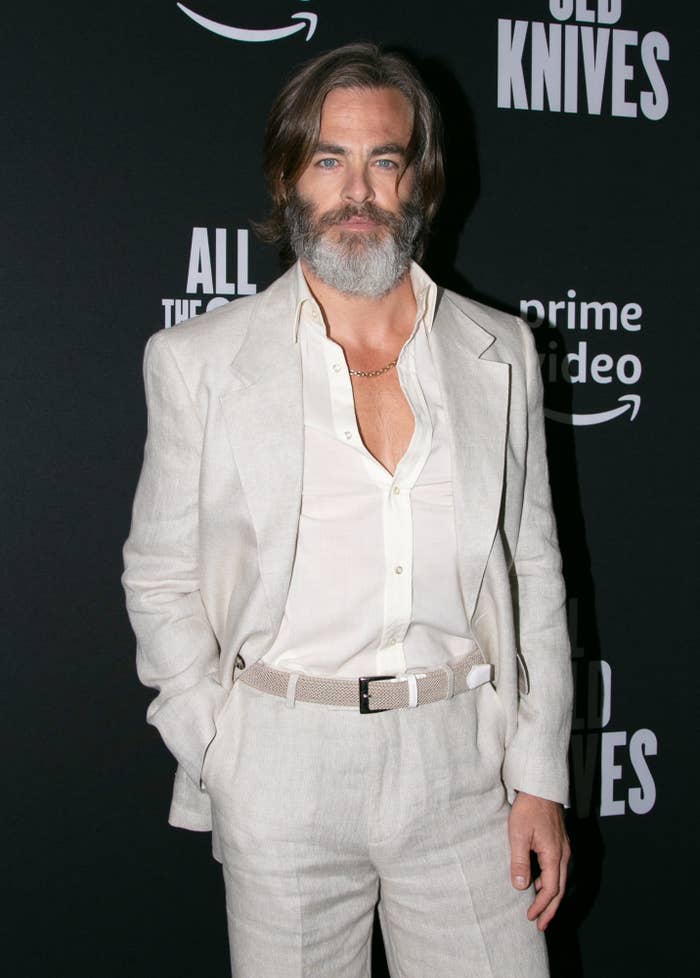 You might be thinking to yourself, Hey! I've never seen him look like this before. What gives?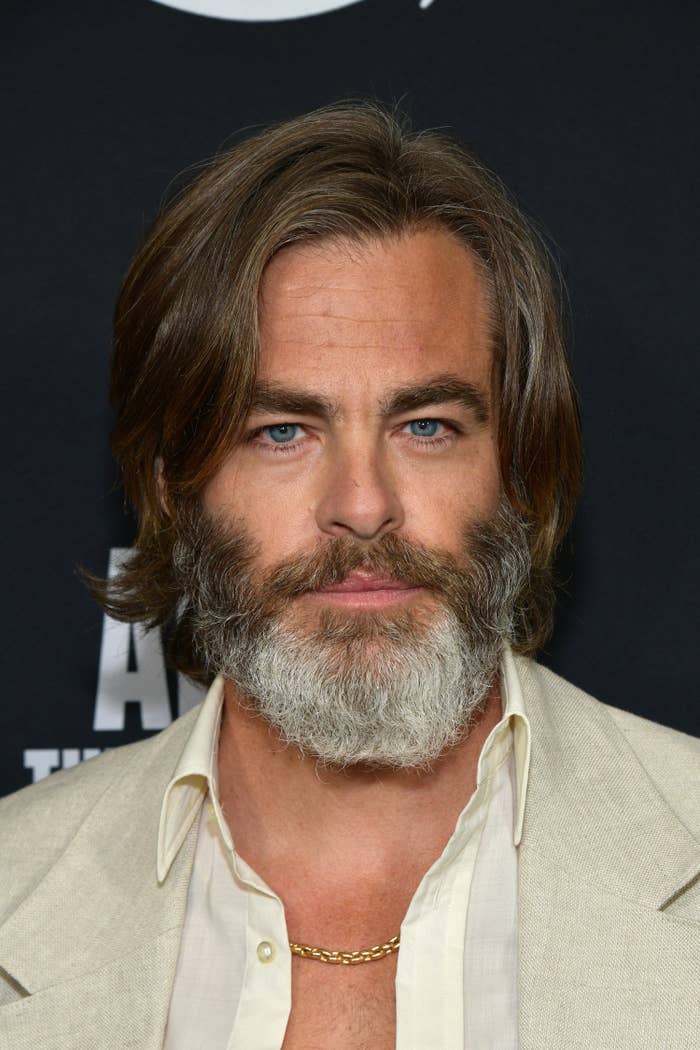 "I guess it's like, equal parts laziness and equal parts something I may do in the future here," he told Entertainment Tonight. Hmm, intriguing...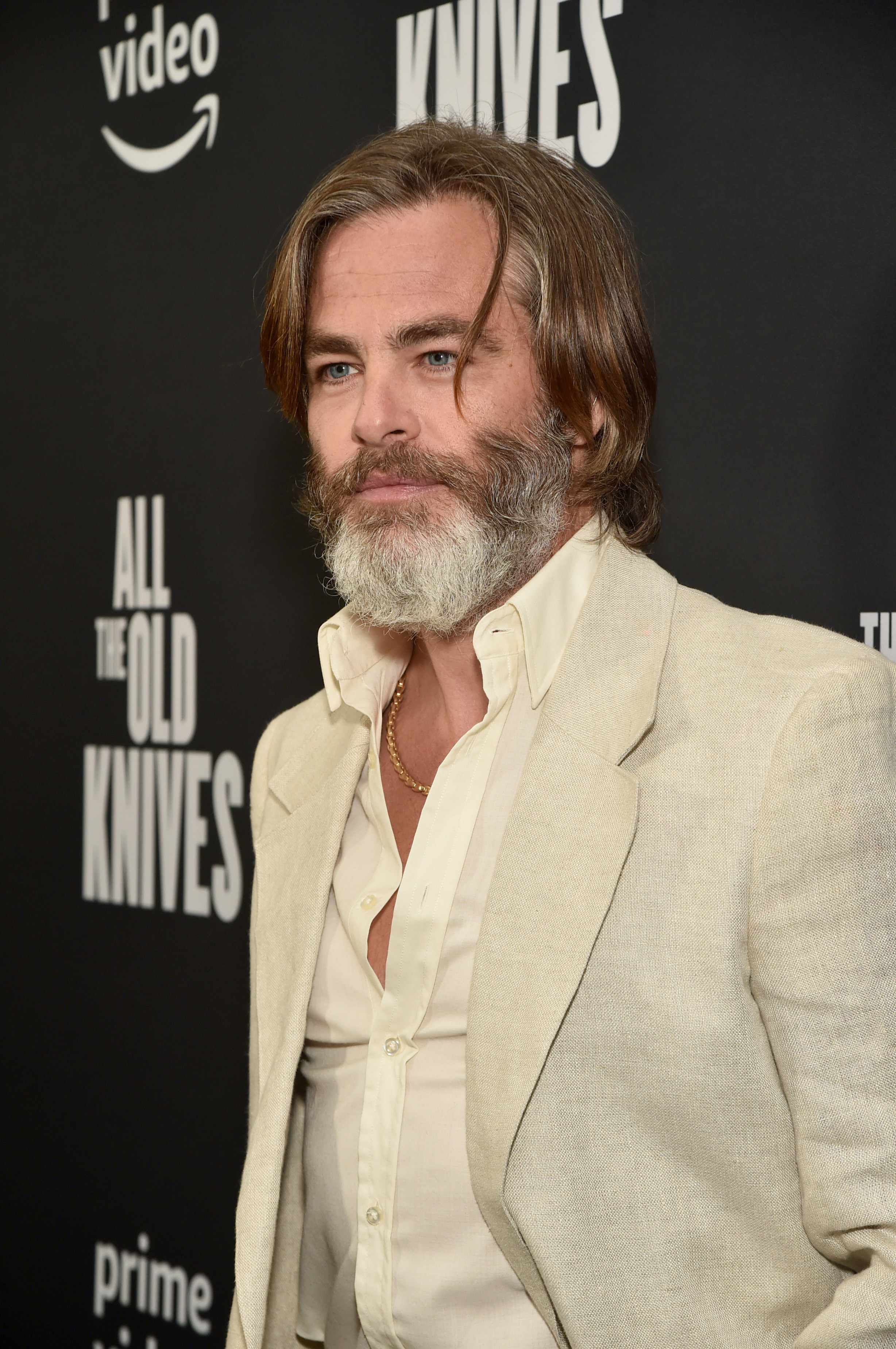 "If there's any excuse not to shave and have makeup put on, I, you know..." Can't argue with that!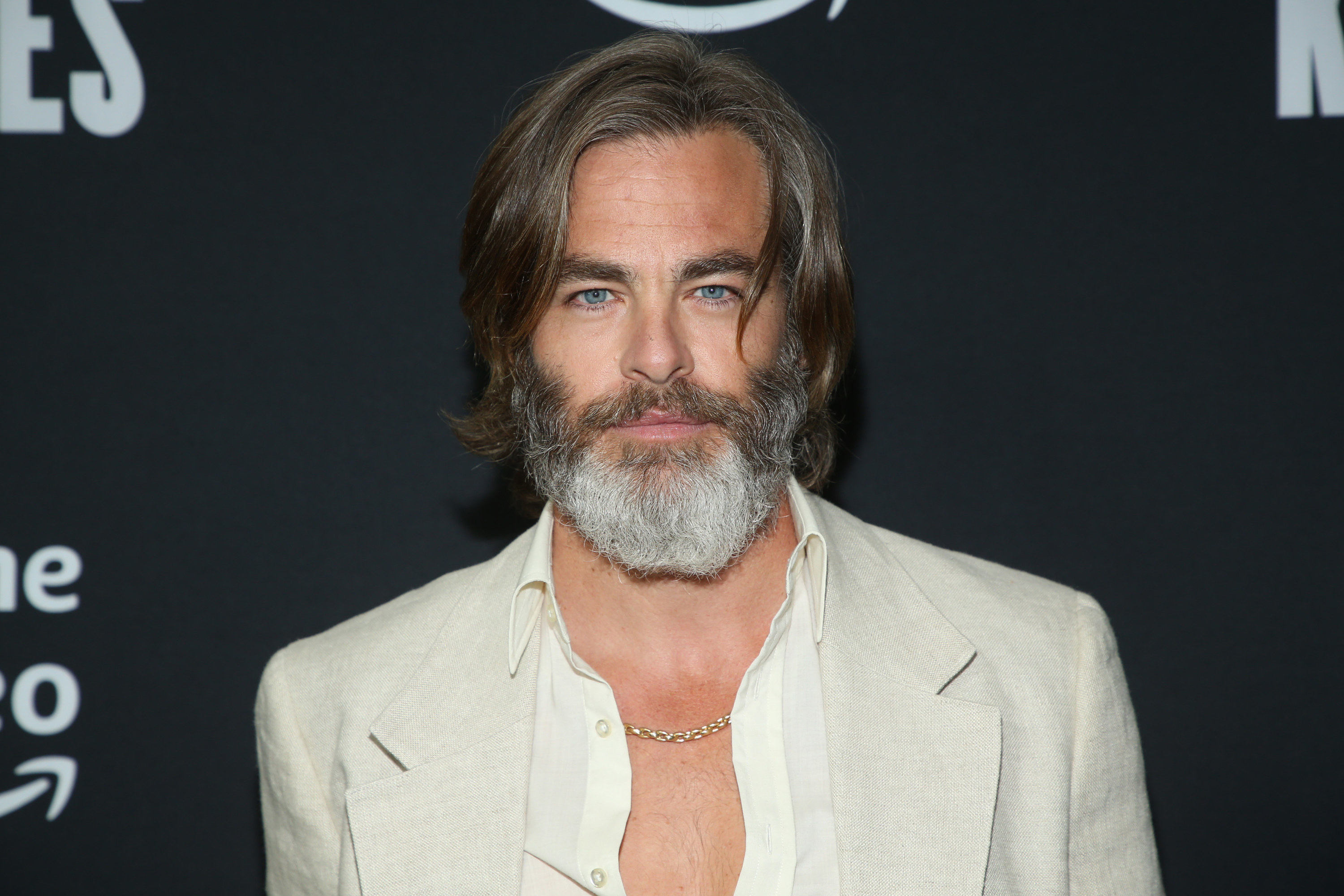 When asked if the new look was for a role, Chris answered, "Maybe," before also saying, "It's mostly laziness." So who knows!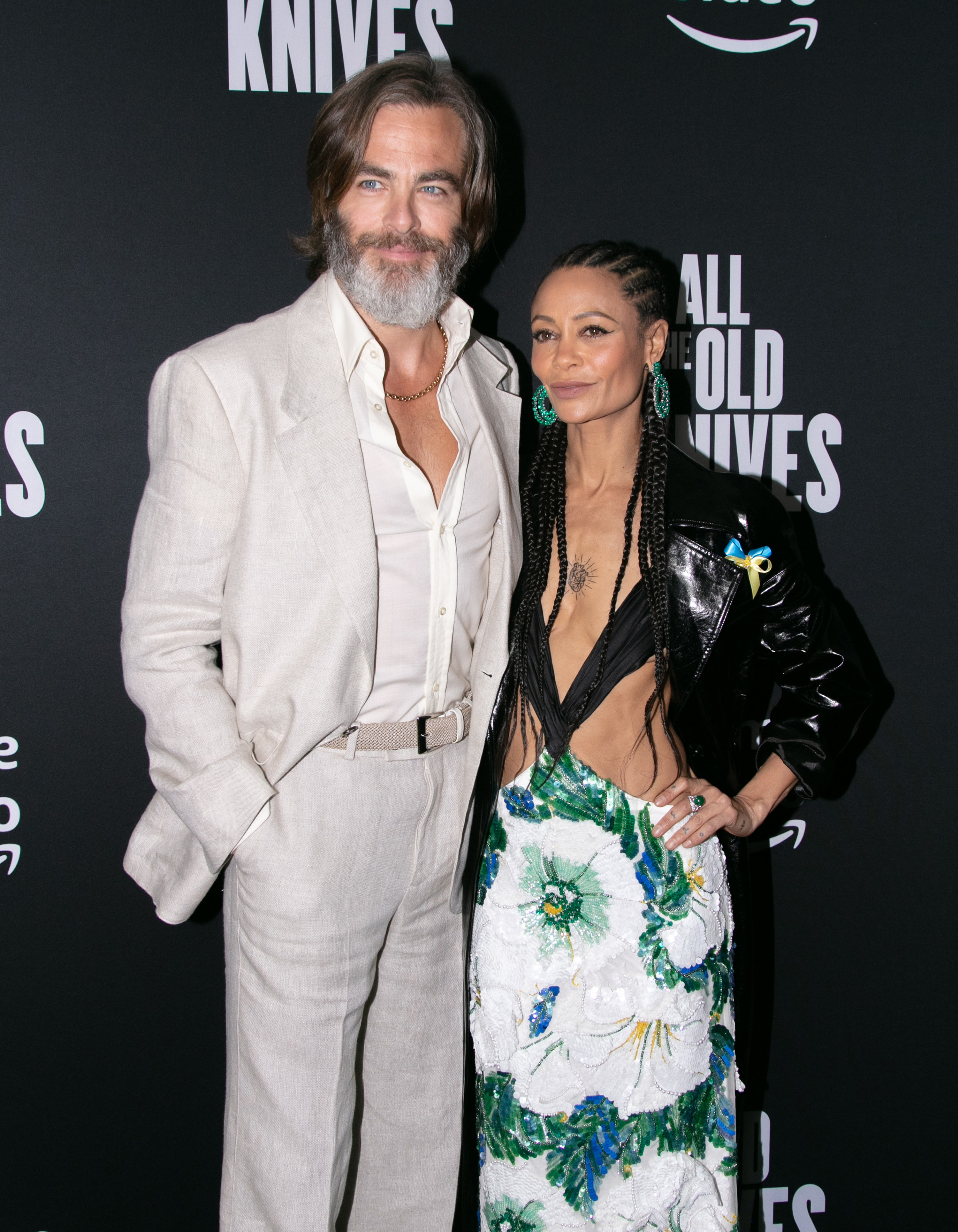 "This is my Gregg Allman '70s look," he joked, referring to the late rocker. "My publicist said I look like a Bee Gee, but I prefer Gregg Allman."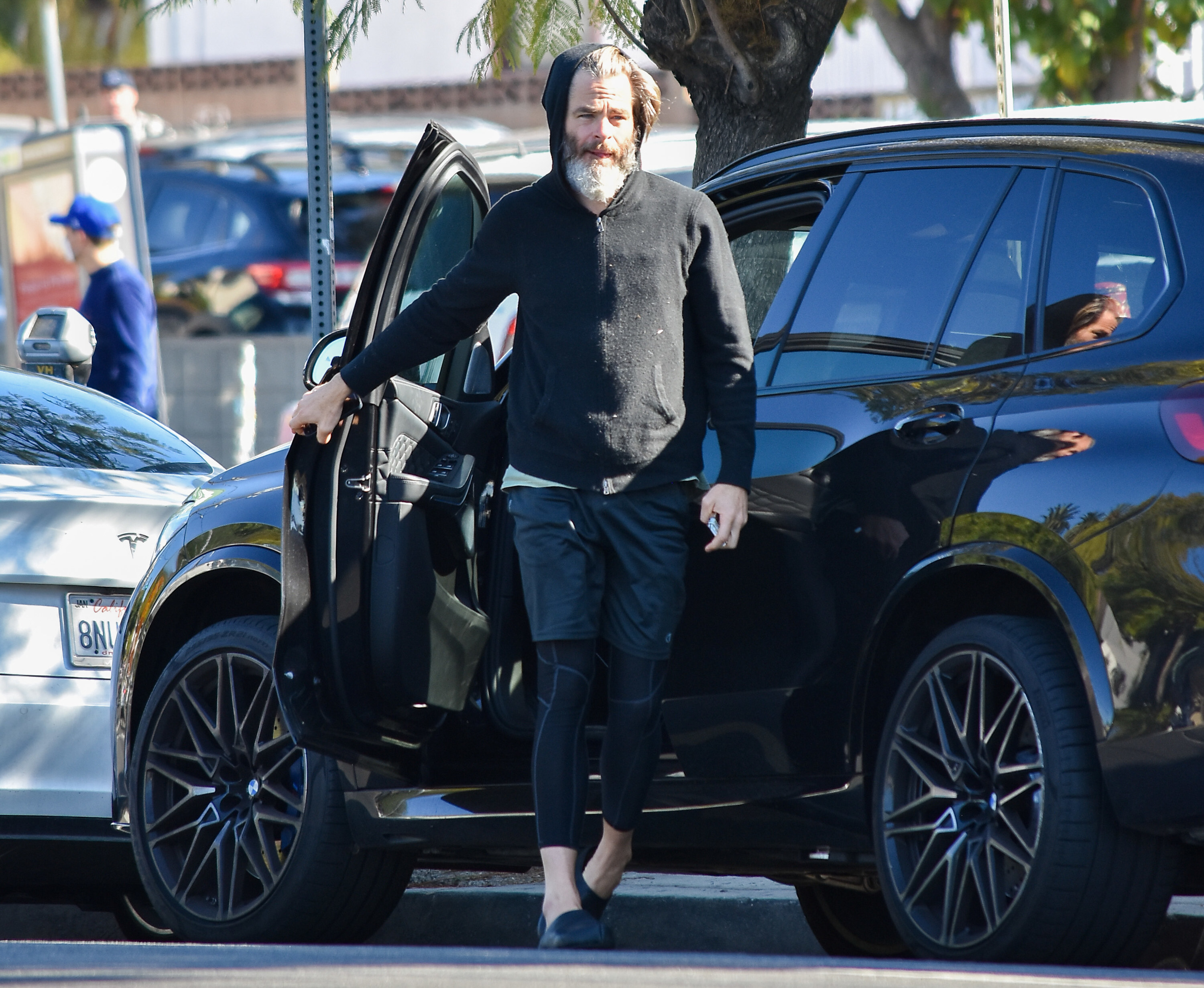 Either way, he's been trying out the new look for a minute now. Here he is in November of last year, holding a cup of joe while sporting his new beard.