Celine Dion is a part of movie history. Remember "My Heart Will Go On"? Of course you do. But astoundingly, she's never actually acted in a film.
Well, that's about to change. Dion has been cast in Text For You, a romantic drama starring Priyanka Chopra Jonas and Sam Heughan (Outlander), according to Entertainment Weekly.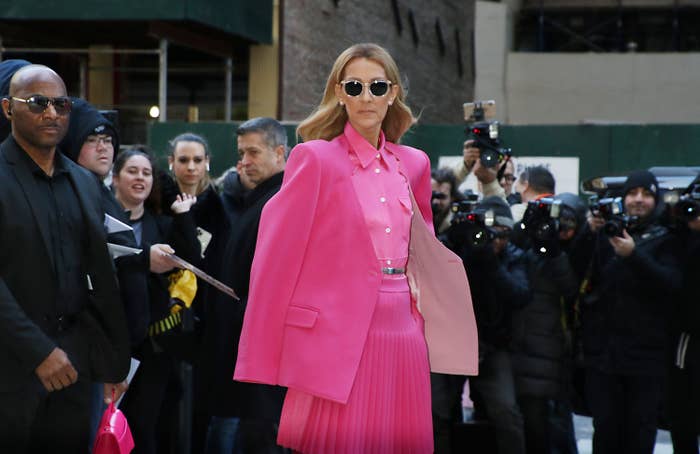 The movie is a remake of the 2016 German-language film SMS Fur Dich and is about a woman who sends texts to her dead fiancé's phone — but his number has been reassigned to a man who's also experiencing heartbreak.
EW also reports that not only will Dion play a role in the film, but her music will play an integral role in the plot as well.
Sounds like the kind of viewing experience you want to share with someone — at the very least, not...