Brooklyn Beckham and Nicola Peltz: Just how deep does their love run?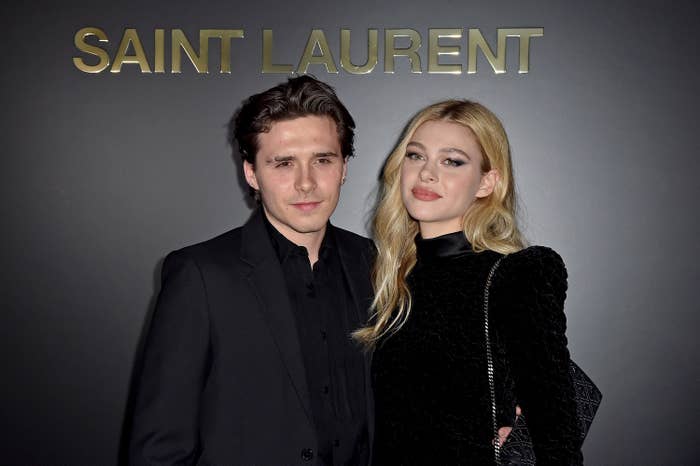 Here's how deep: According to a post on her Instagram story, Peltz had her fiancé's and her wisdom teeth turned into necklaces for both of them to wear. Yes, really.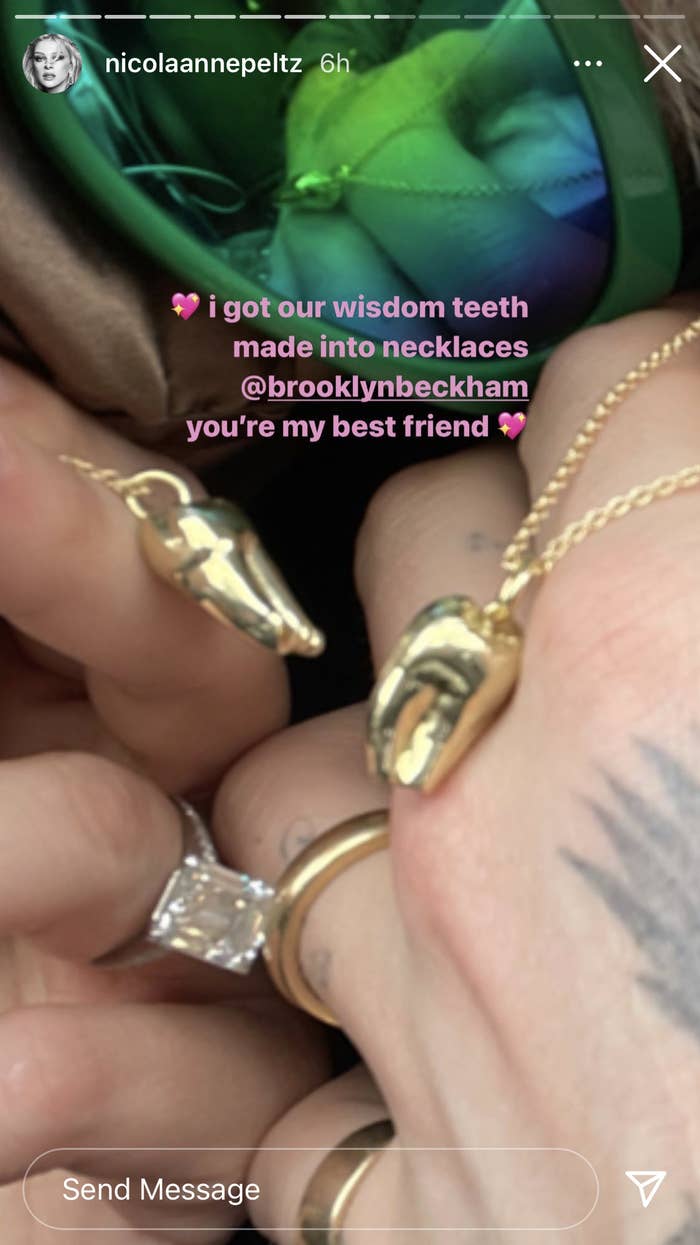 Beckham also posted a pic of himself wearing the necklace to his IG story, calling it "[t]he best gift from my best friend and the most amazing fiance."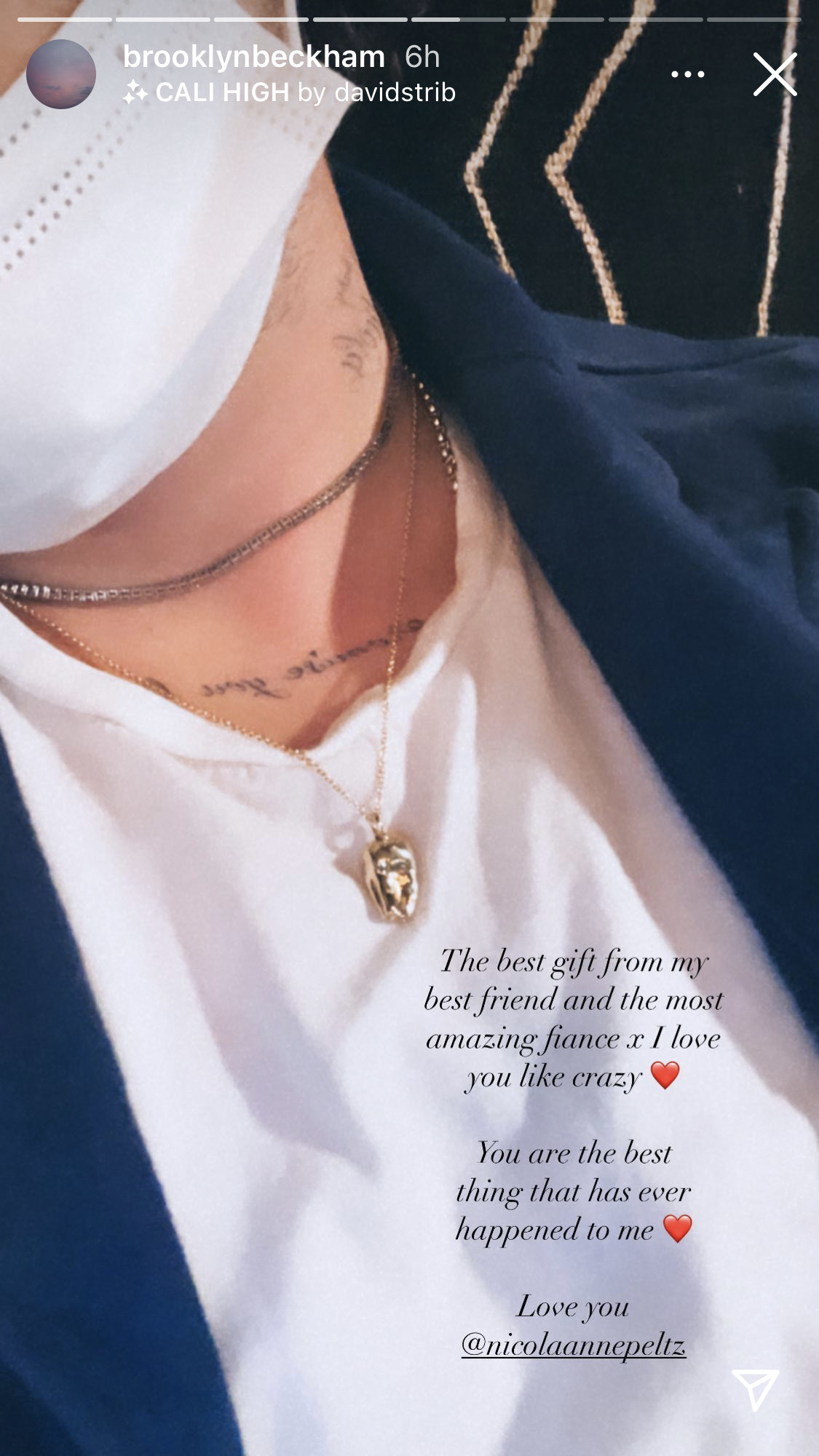 He loved the necklace so much that he posted two pics of it. How sweet.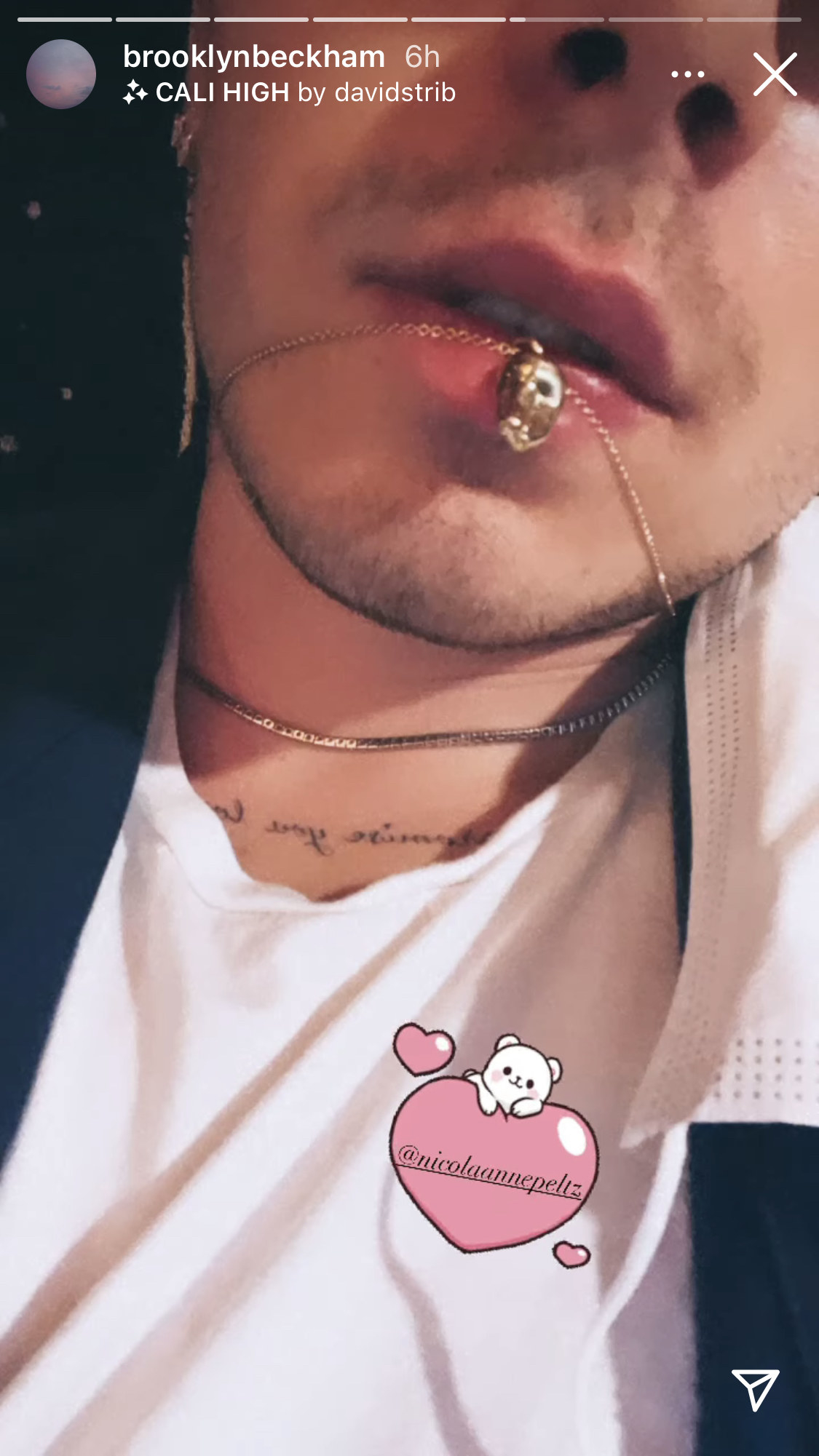 "Words can't discribe [sic] how much I love you," Beckham wrote in another slide. "I am the luckiest person on this planet xx I will love you forever and ever."