Baby Yoda Is Going To The International Space Station And It's Pretty Cute
No Mandalorian accompaniment necessary.
The Mandalorian is back for its second season, and you know what that means: Baby Yoda is back, baby.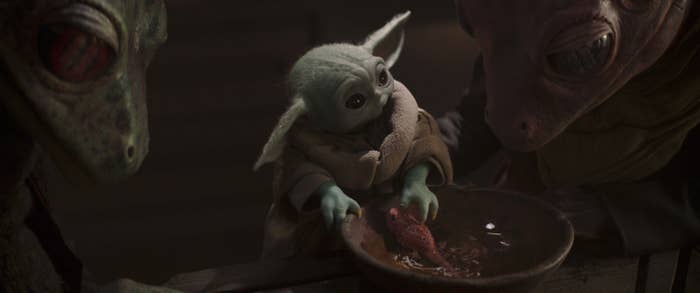 In fact, Baby Yoda is boldly going where no Baby Yoda has gone before: the International Space Station, where a lil' stuffed Baby Yoda is heading with the SpaceX Crew Dragon spacecraft called "Resilience."
On a livestream, NASA communications specialist Leah Cheshier joked after mentioning that there were four astronauts aboard, "[it's] five actually, we've got Baby Yoda onboard, trying to take a seat right now. Baby Yoda is trying to pilot the vehicle."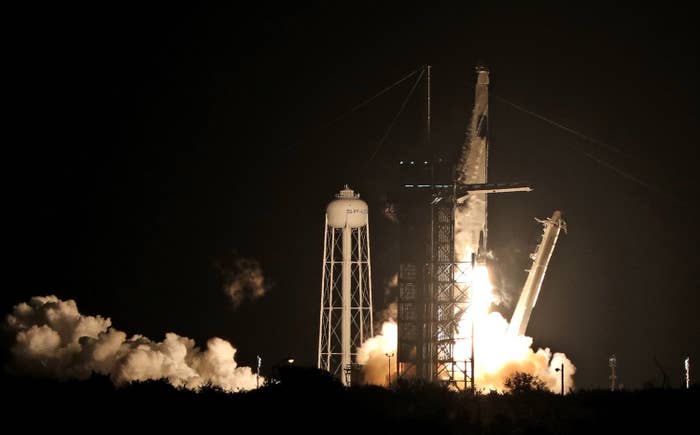 Wait — why's Baby Yoda up there, anyway? According to USA Today, the toy is the crew's zero-gravity indicator tool (which is why he's not wearing a seatbelt in that video).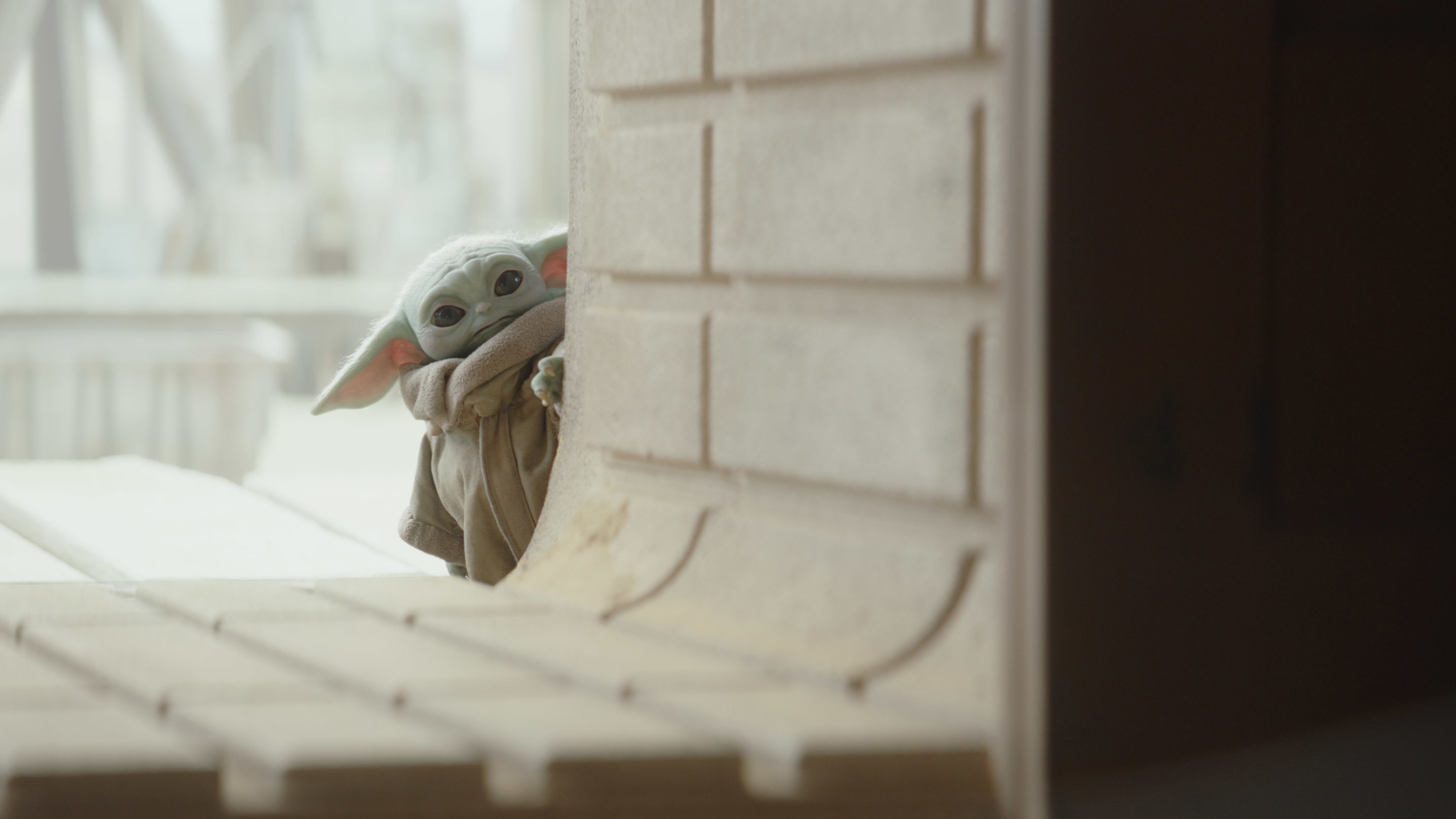 Just because Baby Yoda's helping out doesn't mean the astronauts can't have fun with him, too. Click Orlando reports that, at one point, astronaut Victor Glover joked that "Baby Yoda says you guys can come back onboard" to SpaceX mission control.