Hello, I'm Lara, and I don't cook very often. I mean, why would I, when I could just call someone and have them cook for me AND bring it to me? But when one of my fave celebs, Chrissy Teigen, came out with a cookbook, I suddenly wanted to cook.
So I got the book, spent TWO HOURS in the grocery store, and got to work.
Like I said, I don't cook. Or grocery shop, really. Sue me.
First up...John's Breakfast Sandwich.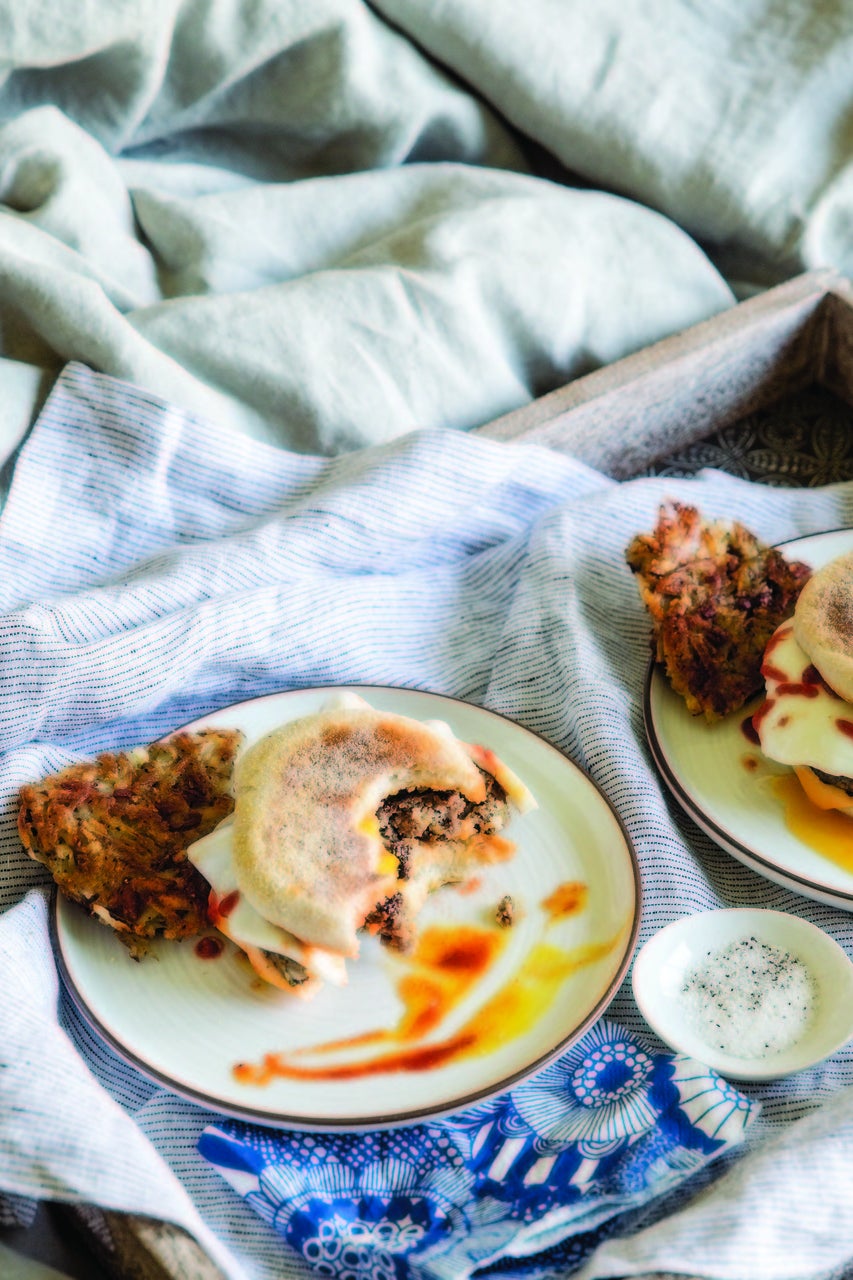 I love breakfast and I love sandwiches, so I was really excited about making this. This only took me about 30 minutes in all, and it would have been much shorter had I not set off my fire alarm after accidentally splashing vegetable oil near a flame. I used turkey instead of pork because WE ALL HAVE OUR PREFERENCES, and the combination of spices made this patty so freaking good. I'm honestly salivating even thinking about it. It tasted like happiness, sleeping in, three-day weekend, perfection. For the record, I've made this sandwich FOUR MORE TIMES since the first time. Thank you, John.
Next up...Veggie Tortilla Stew.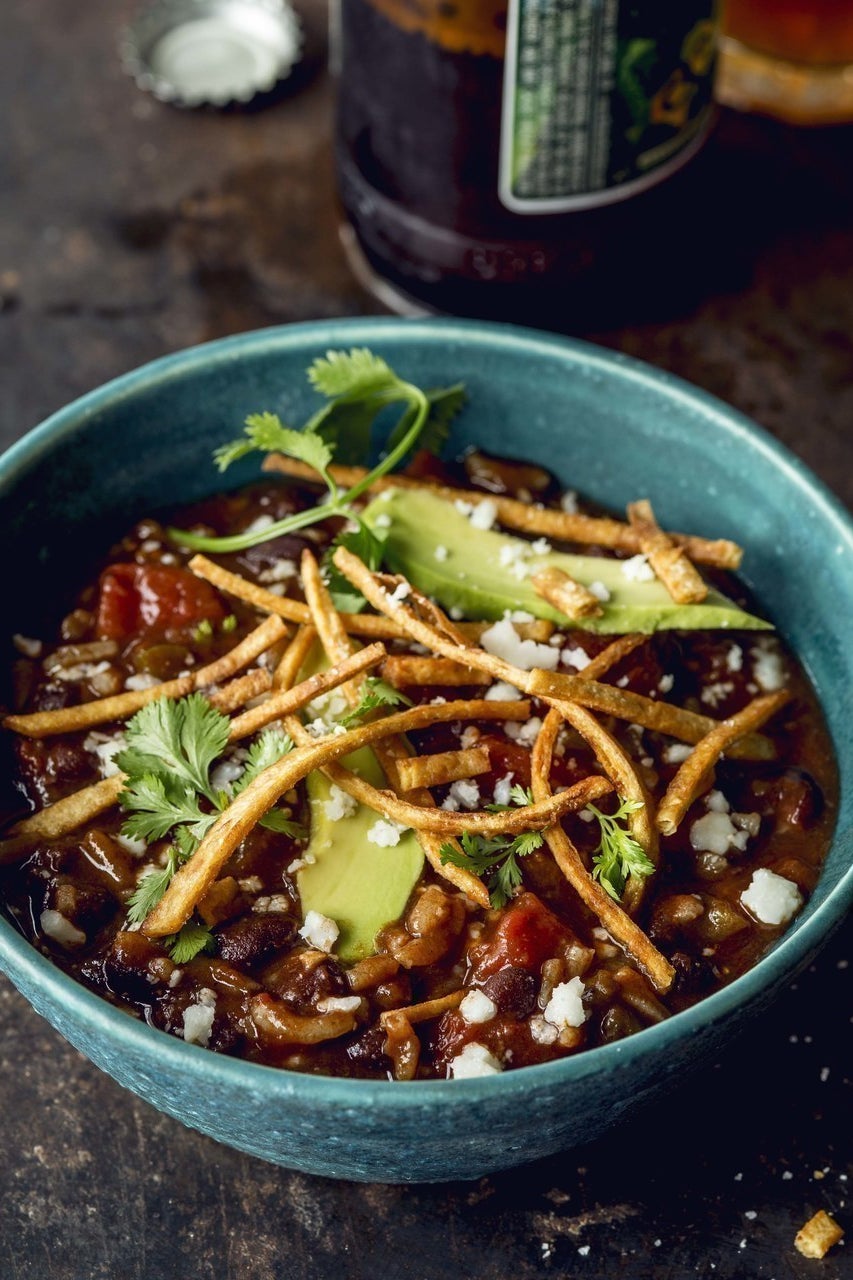 Anything with the word "stew" in it intimidates me because I imagine that stews take HOURS to make. But it didn't take me hours. Though it did take me a long time to cut up a bunch of veggies. I put this baby together in about an hour, and when it was all said and done, I was happy with the result. Even though mine looked like a canned soup version of Chrissy's, it tasted amazing and seemed relatively healthy, except for all the cheese I piled on top. This stew/soup was good. I went back for seconds. I licked my bowl. I vowed to make this recipe again. And I will.
Also, the hardest part of making this stew was acquiring a soup pot. Which, as it turns out, is not the correct terminology.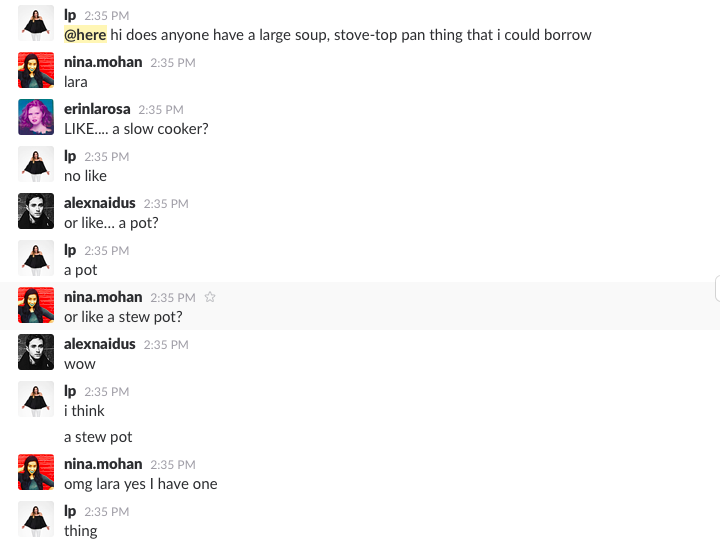 And the second-hardest part was the vegetable chopping. I'm not very good at chopping vegetables, so this one was a bit of a struggle.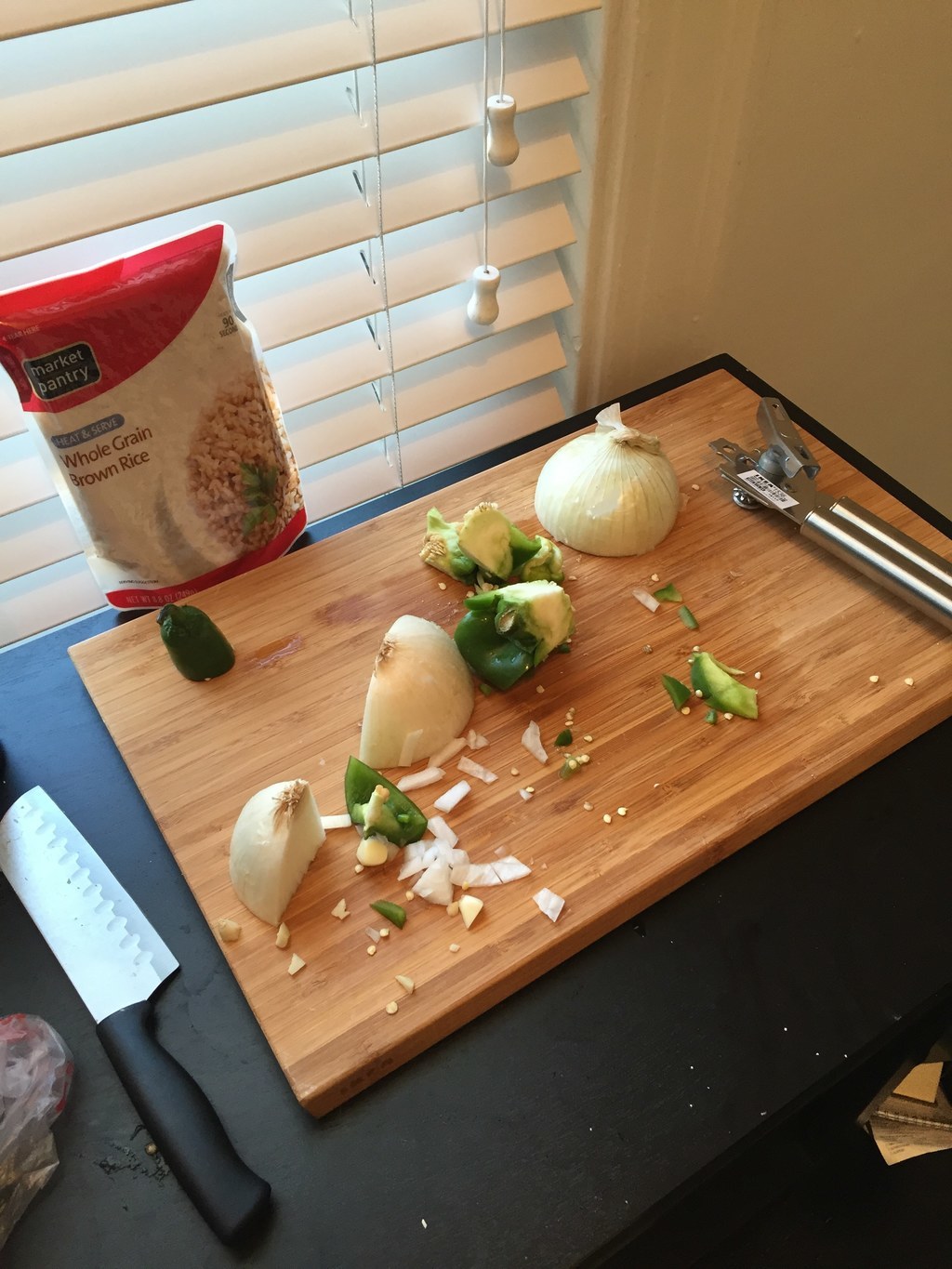 Then it was time for Chicken Lettuce Wraps.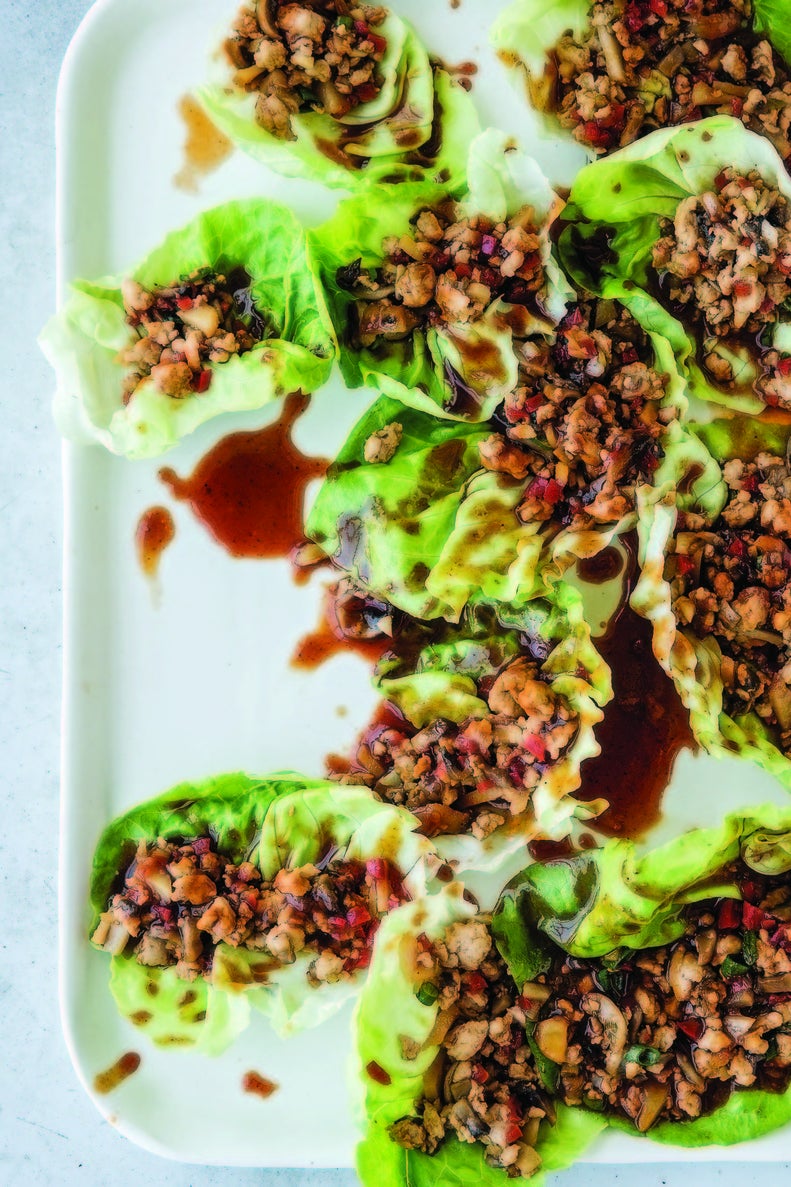 I'm from a small town in Indiana, and going to P.F. Chang's as a teenager was a damn delicacy. We had to drive an hour to get to the closest P.F. Chang's, and I always ordered their lettuce wraps. So to see that Chrissy had a recipe for chicken lettuce wraps, I knew immediately that I wanted to try it. The hardest part of this recipe was figuring out what the hell another name for scallions was because the grocery store I was in didn't have anything labeled scallions. Is this common knowledge? Probably. Am I embarrassed to admit that I didn't realize this while searching for them in the store? Yes. Be nice. The second-hardest part was trying to peel pieces of lettuce that didn't rip halfway through. Once I accomplished it, it was sooo good. I mean, seriously, so good. Way better than P.F. Chang's! (Sorry.)
Then it was time for the Tuna Melts.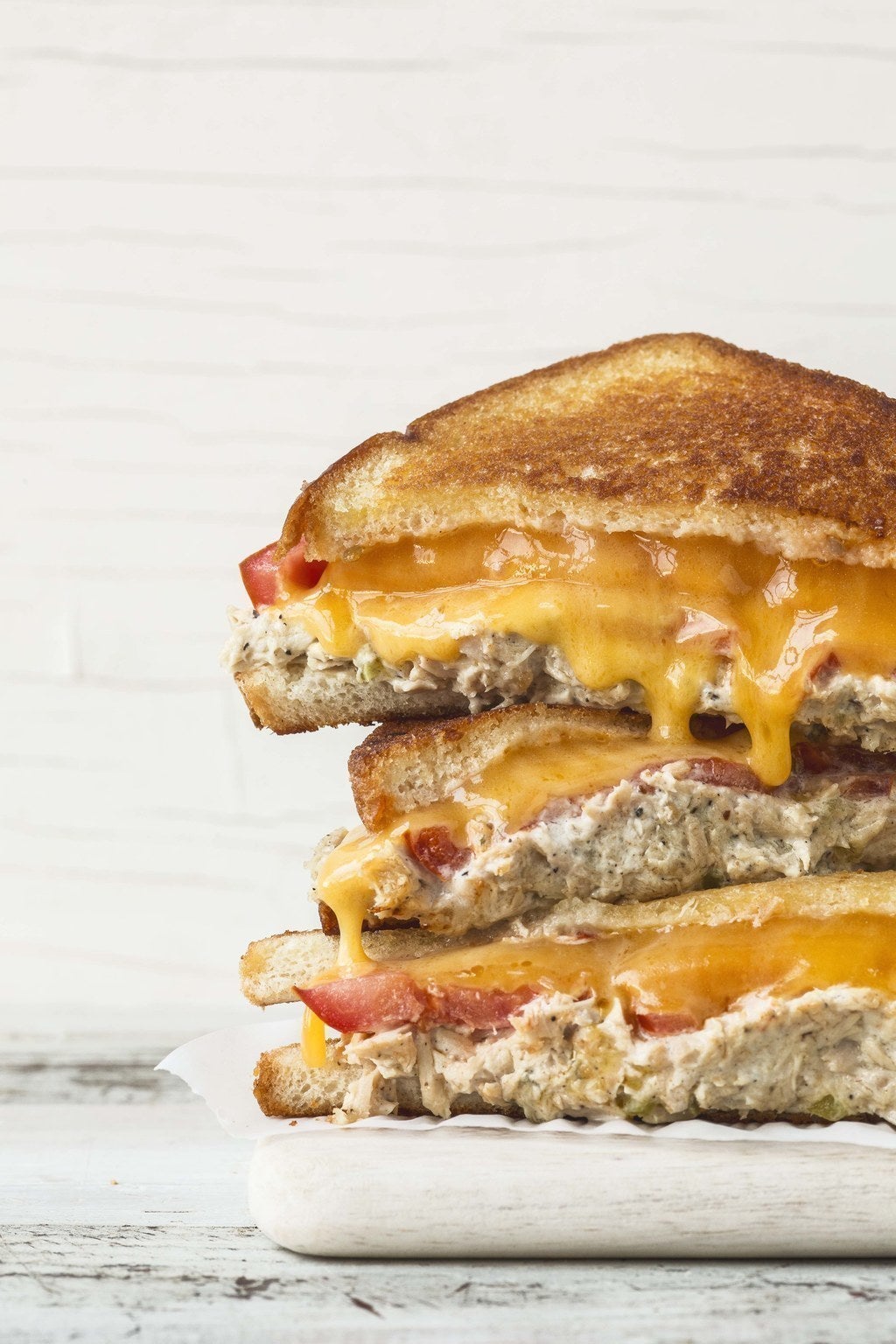 When looking at this recipe in Chrissy's book, I noticed that she talked about how much she loved tuna. I was so happy I almost cried. It's about damn time I find someone who loves tuna as much as I do. I could eat tuna every day. And after making this recipe, maybe I WILL DO THAT. This recipe was so simple and easy to make that it almost seems stupid. But it is not stupid. It is beautiful and delicious and perfect. I already bought the ingredients to make this sandwich again. Also, because my boyfriend is a monster who doesn't like tuna, I only made one sandwich, so I couldn't really stack them. I'm sorry. The important part is that this sandwich is delicious and that tuna DESERVES OUR RESPECT.
And finally, the grand finale, Chrissy's MACARONI AND CHEESE.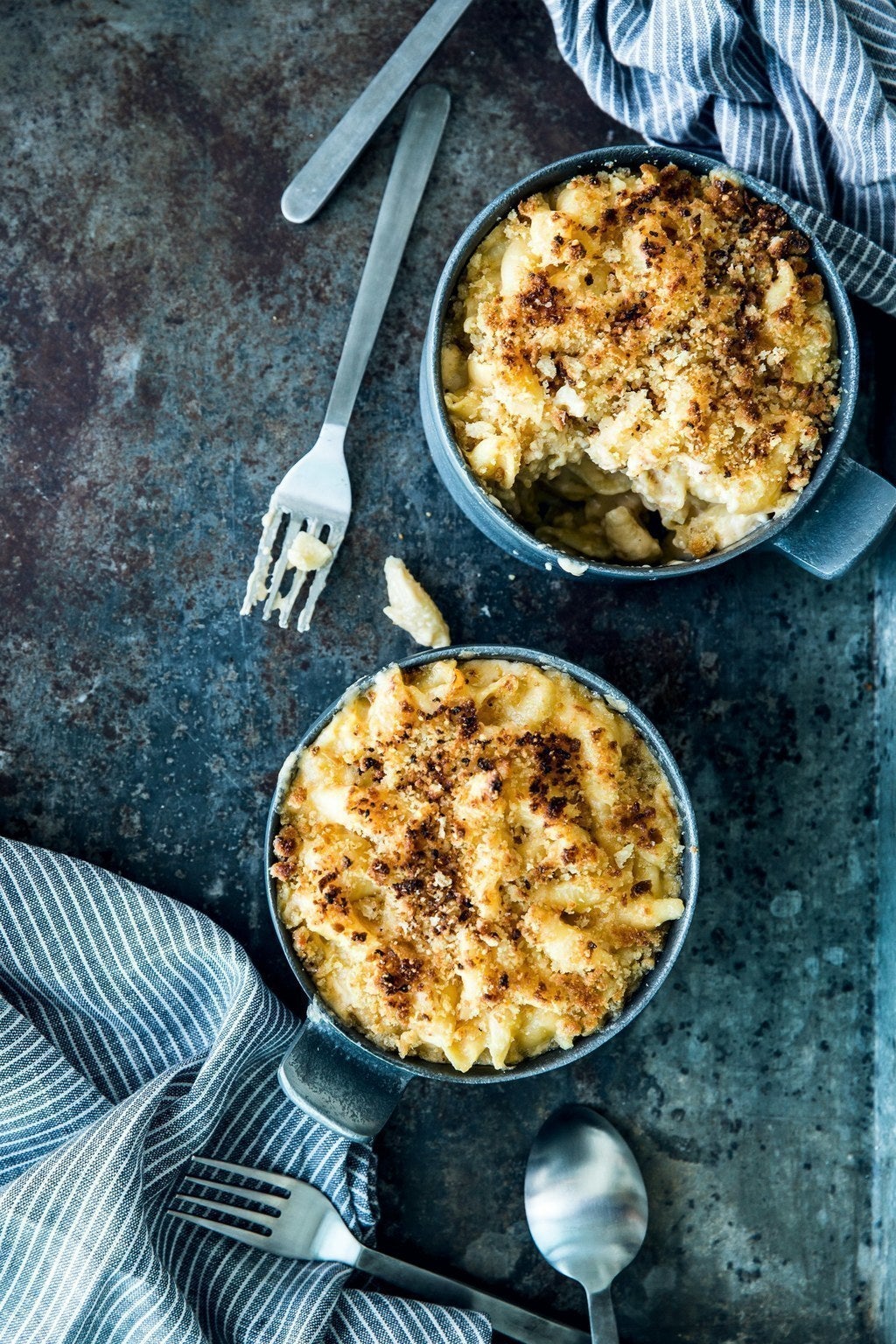 It's time for me to admit something. I don't really like mac 'n' cheese unless it's Kraft from a box. I know. I'm trash. But I AM WHAT I AM. So going into this, I wasn't sure I really wanted to spend 45 minutes making a mac 'n' cheese that wasn't Kraft. However, I did it. And it was pretty good. I mean, according to my boyfriend, it was "really damn good," and he might be right, but I don't know because of my Kraft affiliation. I really wanted to make this recipe because it's Chrissy's own version of the mac 'n' cheese and the picture looks beautiful. I definitely did not do this recipe justice, but if there was a mac 'n' cheese Olympics, this would probably get the gold medal.
Using Chrissy's cookbook for a week taught me some things...
# Cooking can actually be really fun.
# And it can be really easy!
# I should invest in knives.
# And pots.
# And pans.
# Chrissy has great taste in food. (Tuna.)
# Scallions have lots of different names.
# The eggs are in the back of the store.
# Cooking for yourself can be better than ordering takeout. (I'm serious.)
# And I will definitely cook more, while using this book.
If you want to try out any of Chrissy's recipes and see what they taste like for yourself, get her cookbook, Cravings, here!
And let me know what recipes you make, unless you don't like tuna, in which case — don't talk to me.