We Made Food Using Chrissy Teigen's Newest Cookbook To See If It Was Worth It
WE MADE THE TWITTER FAMOUS BANANA BREAD!!
by
,
Hello people of the world — Lara and Farrah here — and we are two people who like to eat food in the presence of one another. We also enjoy Chrissy Teigen. So naturally when the two of these things combined in the form of Chrissy's new cookbook Cravings: Hungry for More, we got our hands on the cookbook, chose some recipes we wanted to try, and got our asses to our local grocery store to get started making some of the recipes stat.
To be honest, it was a little hard to decide which recipes to make but we settled on the following:
1. The Everything Bagel Cream Cheese Breakfast Bake
2. Taters, Shrooms, and Peas with Parmesan Cheese
3. Pad Thai Carbonara
4. Shake 'n' Bake Chicken
5. Twitter's ~Famous~ Banana Bread
When we pulled these babies out of the oven, we knew our lives were about to be changed in some way. Even if just for a few minutes. The cookbook also includes a bonus recipe for hot honey to eat with the chicken. It is literally just honey and pepper flakes, but it is so good.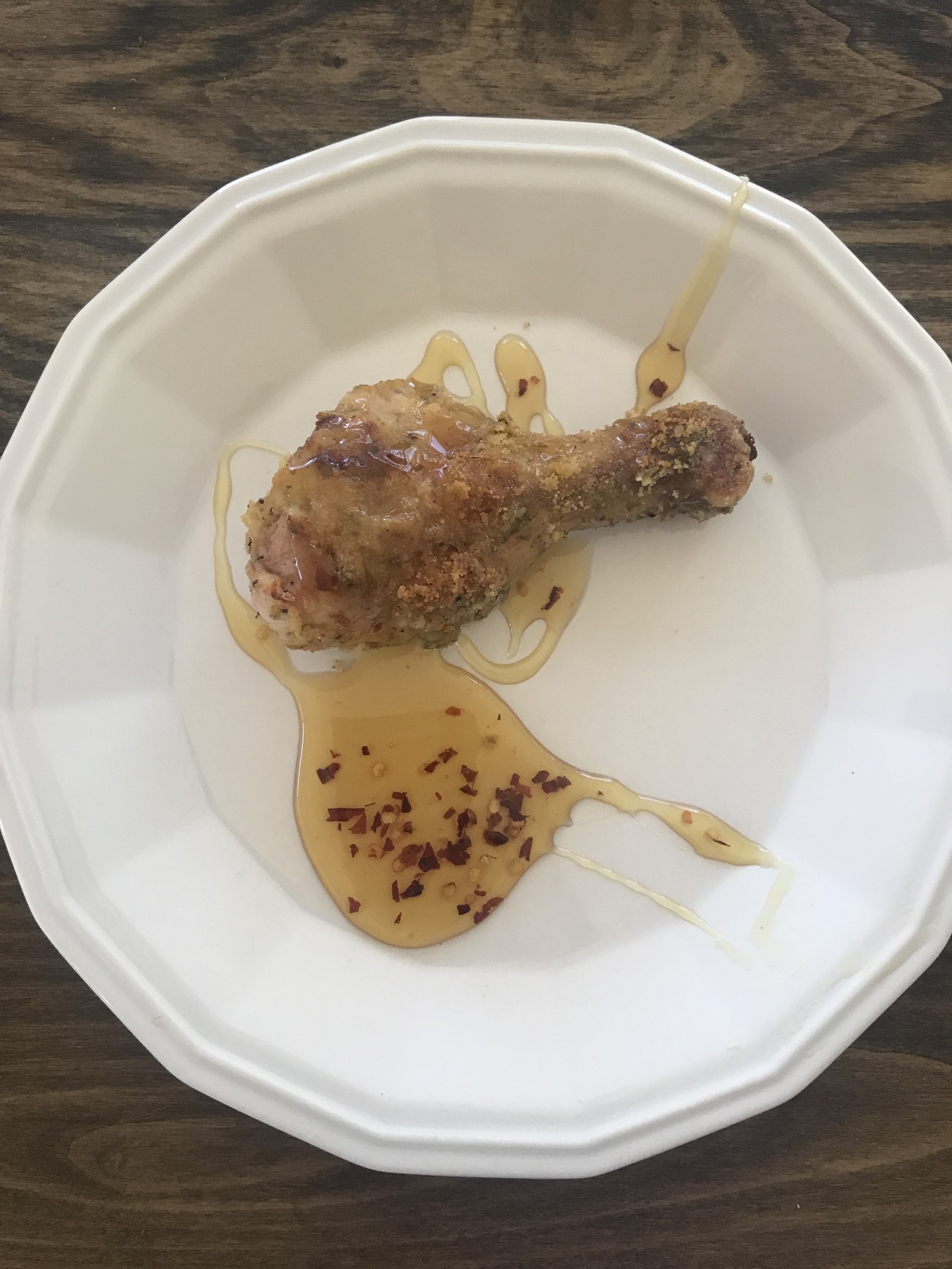 Next it was time for the Everything Bagel Cream Cheese Breakfast Bake: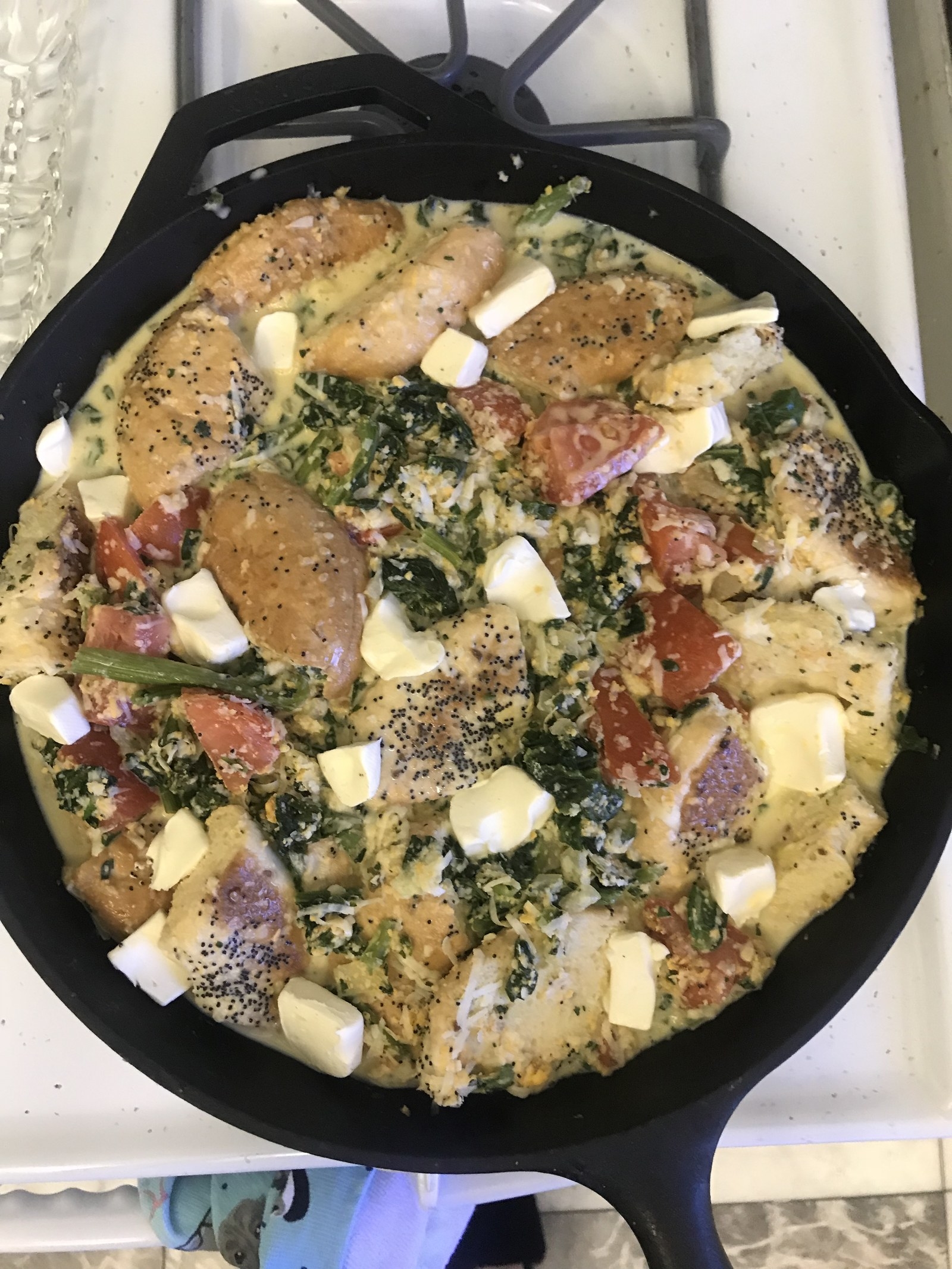 A mere three and a half hours after we began this journey, we pulled the bake out of the oven and were pleasantly surprised to find that the egg had formed, the cheese had melted, and our three-day old everything bagel chunks were crispy as hell.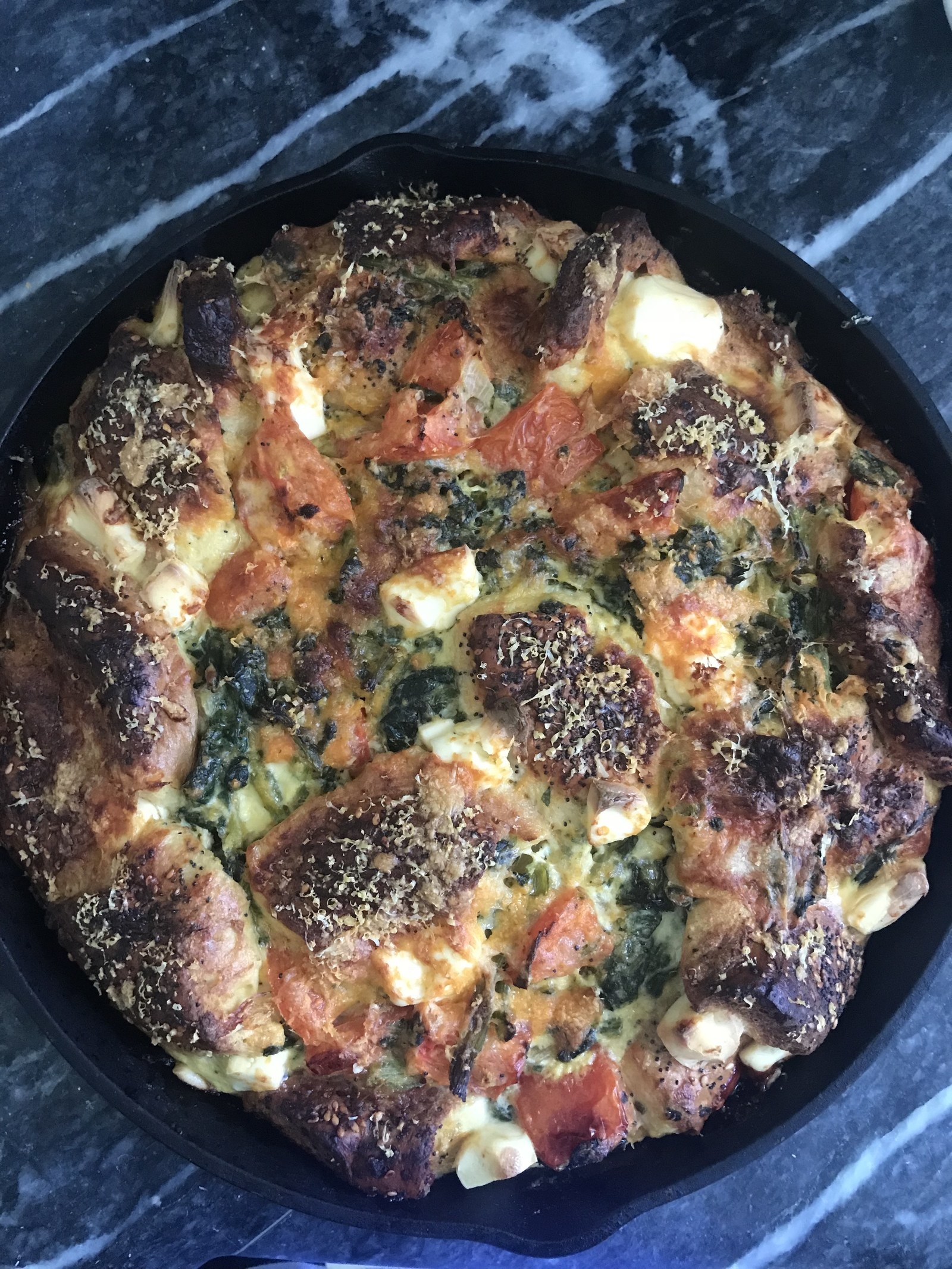 OK, it's time to continue this journey with the Pad Thai Carbonara: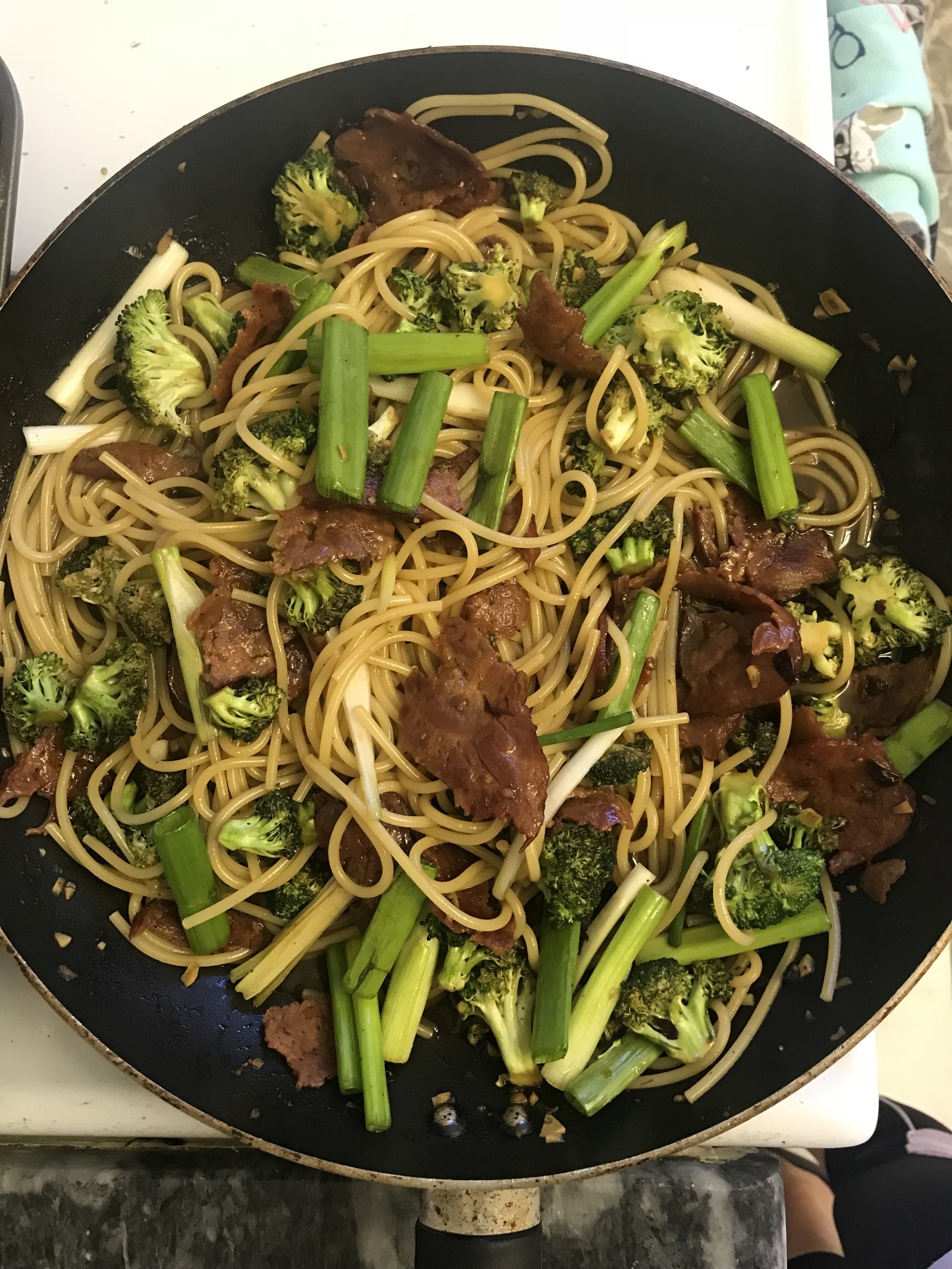 Look, we know ours isn't as pretty, but we promise it tasted like a dream.
Now it's time for Taters, Shrooms, and Peas with Parmesan Cheese: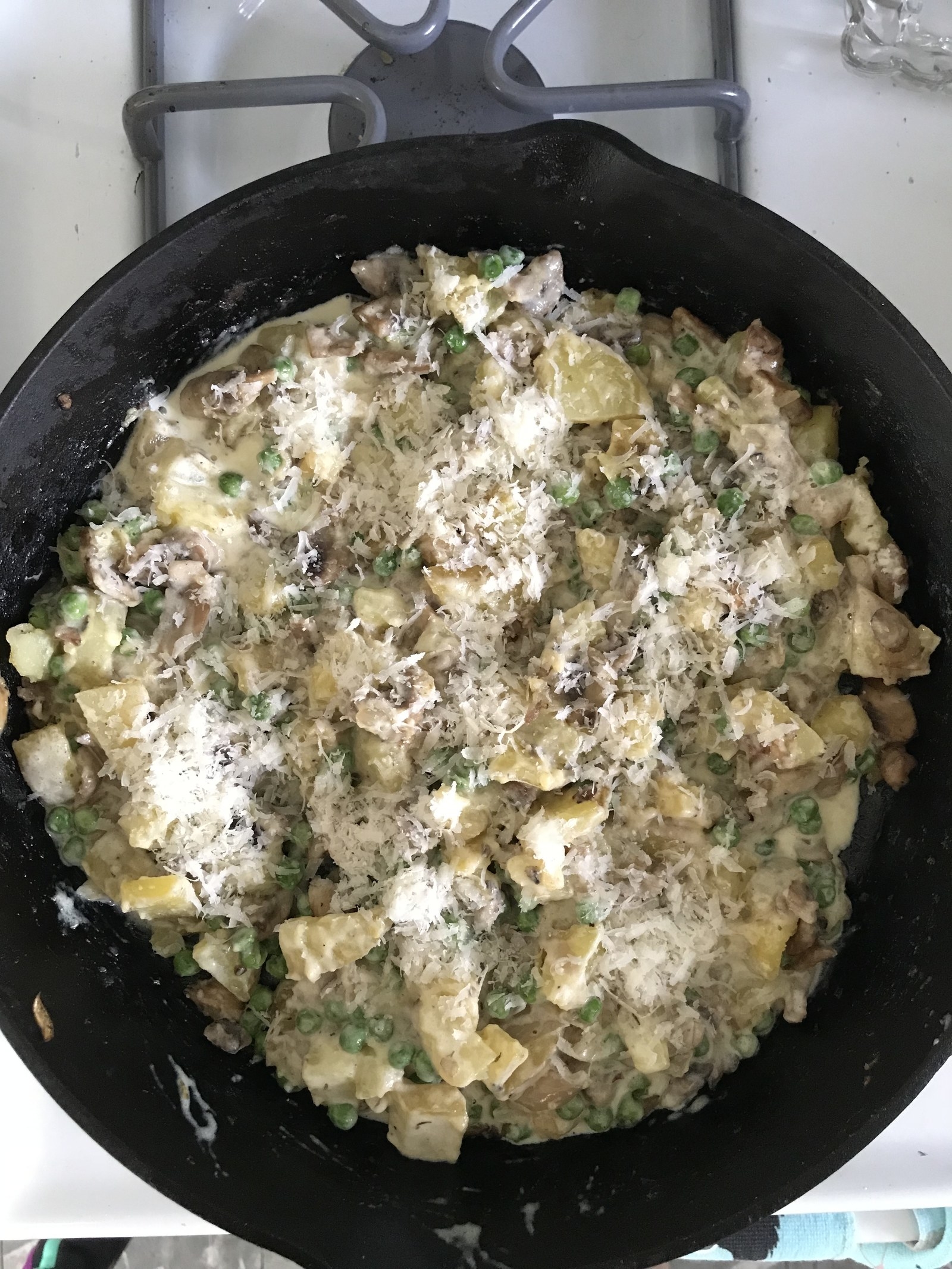 But here is another picture of it, this time with a spoon added. This dish is incredibly creamy so if you're lactose intolerant, we are truly sorry.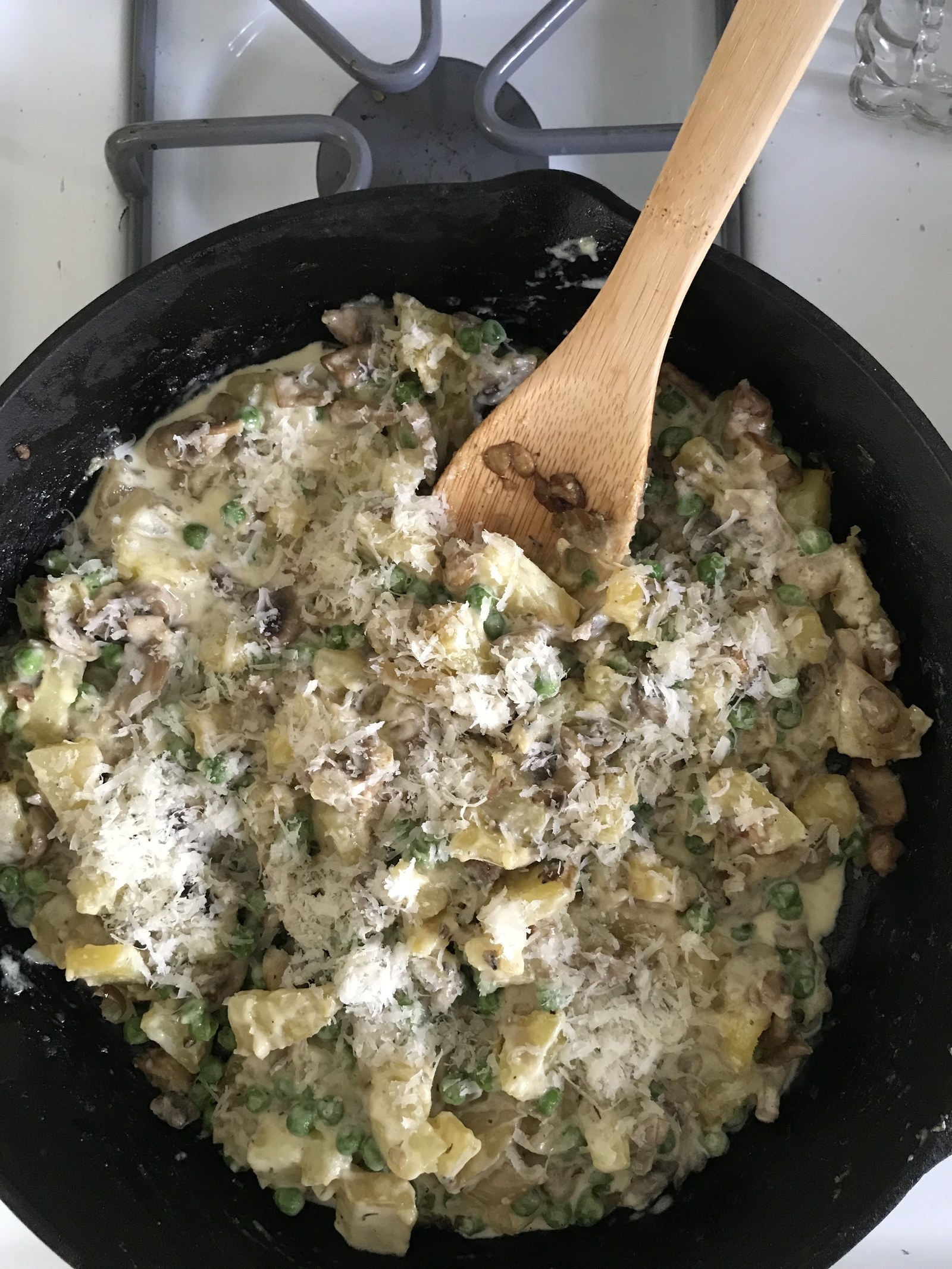 And for the grand finale...the Twitter Famous Banana Bread:
This recipe was mostly easy, outside of needing to acquire a bundt pan. Good news: my co-worker owned one. Bad news: I'm still not sure whether it's bundt or bunt.
Moving on. We did our best to re-create this arty photo of the banana bread, and we're proud of that.
All in all, to literally no one's surprise, these recipes are goooooood. We mean, goooood. Even the bagel breakfast bake that took 3.5 hours of our lives.
We look forward to making more of these recipes in the future. In the meantime, our ABSOLUTE must-make recipes are the Taters, Shrooms, and Peas with Parmesan Cheese and the Twitter Famous Banana Bread. But who are we kidding — make them all.