Well, well, well. Here we are. Another week, another deeply unhinged yet fascinating look into Raquel Leviss and Tom Sandoval's hidden-yet-not-so-hidden months-long affair. All of that to say, a new episode of Vanderpump Rules aired last night, and it's time to GET INTO IT.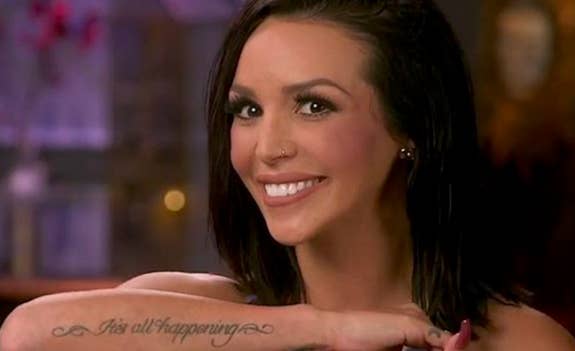 Hi, it's me again, Lara — a long-time Vanderpump Rules fan since Season 1 — and I will be joining you to discuss this incredible show for the foreseeable future. You can also come along with me to read my honest IRL review of Schwartz and Sandy's, or about my journey to SUR Restaurant (Sexy Unique Restaurant Restaurant) in the year of 2023, or take a gander at my essay with receipts on how one Tom-othy Schwartz has quite literally always been the worst.
Without further ado, let's get into it. This week's episode — Season 10, Episode 14, titled "There's Something About Her" — kicks off with a recap of last week's episode where Tom Sandoval is setting the stage for his affair being excusable because Ariana Madix "doesn't reciprocate his love." All of our blood pressures will rise, and then immediately fall when we get through the horrific recap and end up arriving at Villa Rosa at the start of the episode. Lisa got a new horse! (Is it a horse? Or, like, a donkey? I don't know. I am sorry.)
We then move on — rather quickly, I might add, as I am still unsure if it was a donkey or a horse — and arrive at the new space for the upcoming sandwich shop from Katie Maloney and Ariana: Something About Her!! As a sandwich lover and stark Katie Maloney defender, I could not be more excited to eat an overpriced sandwich in West Hollywood in the near future.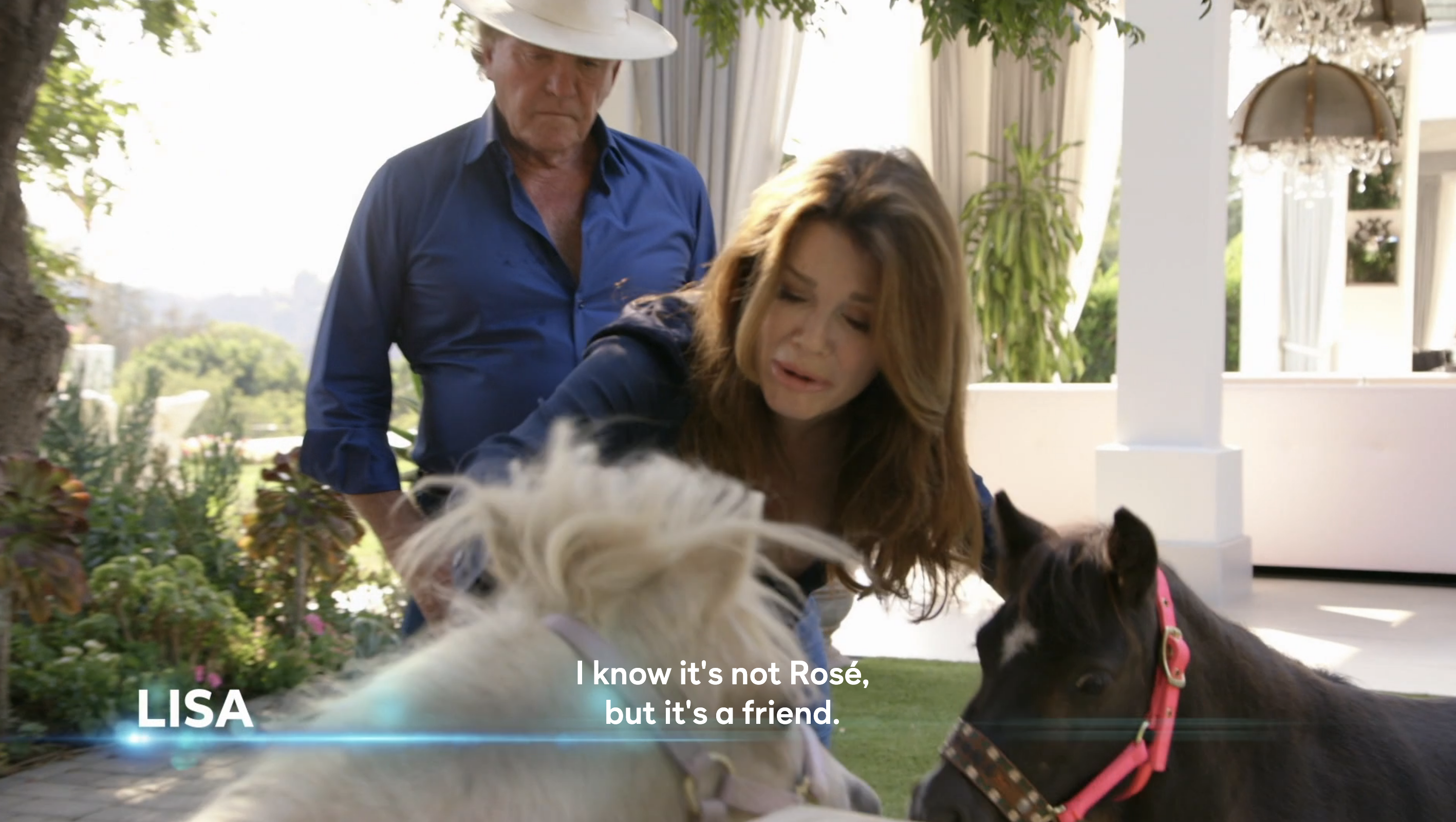 Back to the sandwich shop, Penny (a "chef consultant") arrives to share some ideas with Katie and Ariana and discuss their "look-see party" to show people their new space. They discuss some potential sandwiches for their future menu including a "Greek one," a "spicy turkey," a "soppressata," and a "green sandwich." I have no idea what any of this means, but I will eat it all!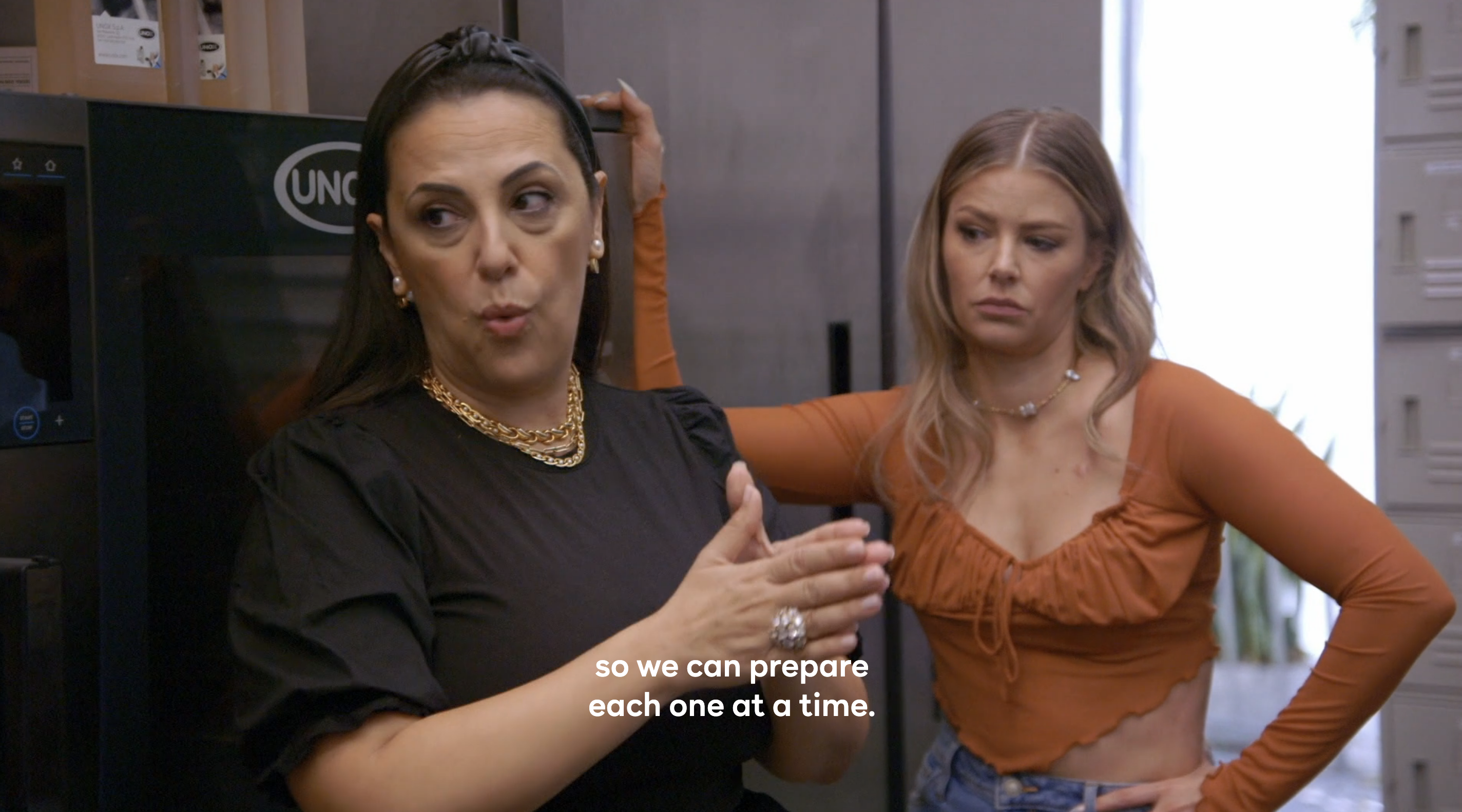 Katie and Ariana begin discussing the party thrown by Kristina Kelly in last week's episode. Tom Sandoval's straight up refusal to leave the Labor Day Party (that Raquel was at...) is once again brought up, and Ariana insists it's not as big of a deal as it seems while Katie shares that it reminded her of all the times she asked Tom Schwartz to be there for her and he simply would not. Ariana takes this in and insists she isn't upset that her friends are concerned, but that it's uncomfortable for her knowing that people are now in a position to "undermine her relationship."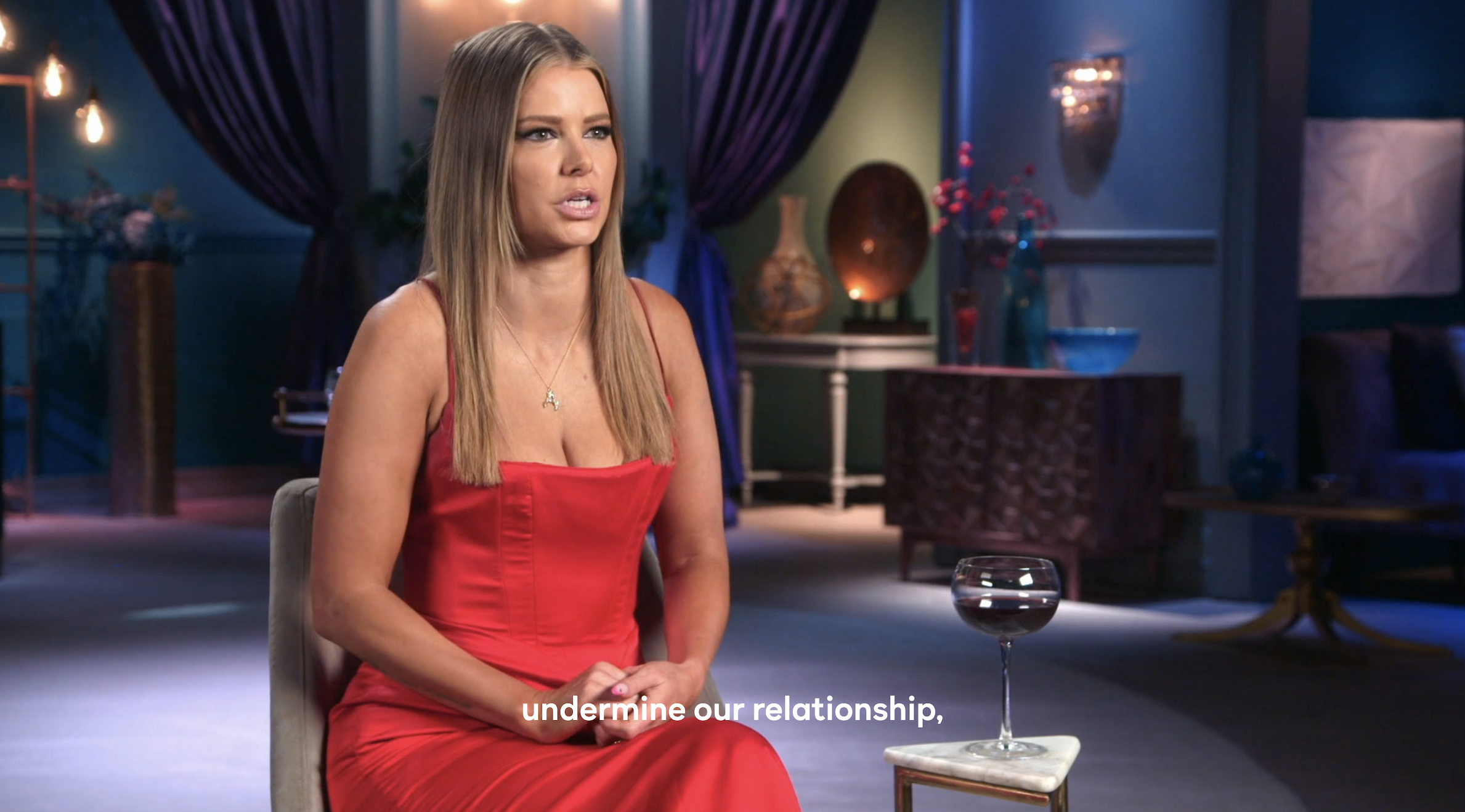 We are now with Charli and Raquel as they shop in a store that is literally called "Polkadots and Moonbeams," which feels on brand for Galaxy light-loving Raquel. Charli asked her how the lip balm party at Tom Tom's was, and Raquel describes it as "fun" before immediately saying, "Actually, no it wasn't." SHE THEN IMPLIES KATIE'S MOTHER WAS RUDE TO HER and that she can "see where Katie gets it from." First of all, no she wasn't. Second of all, even if she had been, you deserved it. LEAVE TERI ALONE.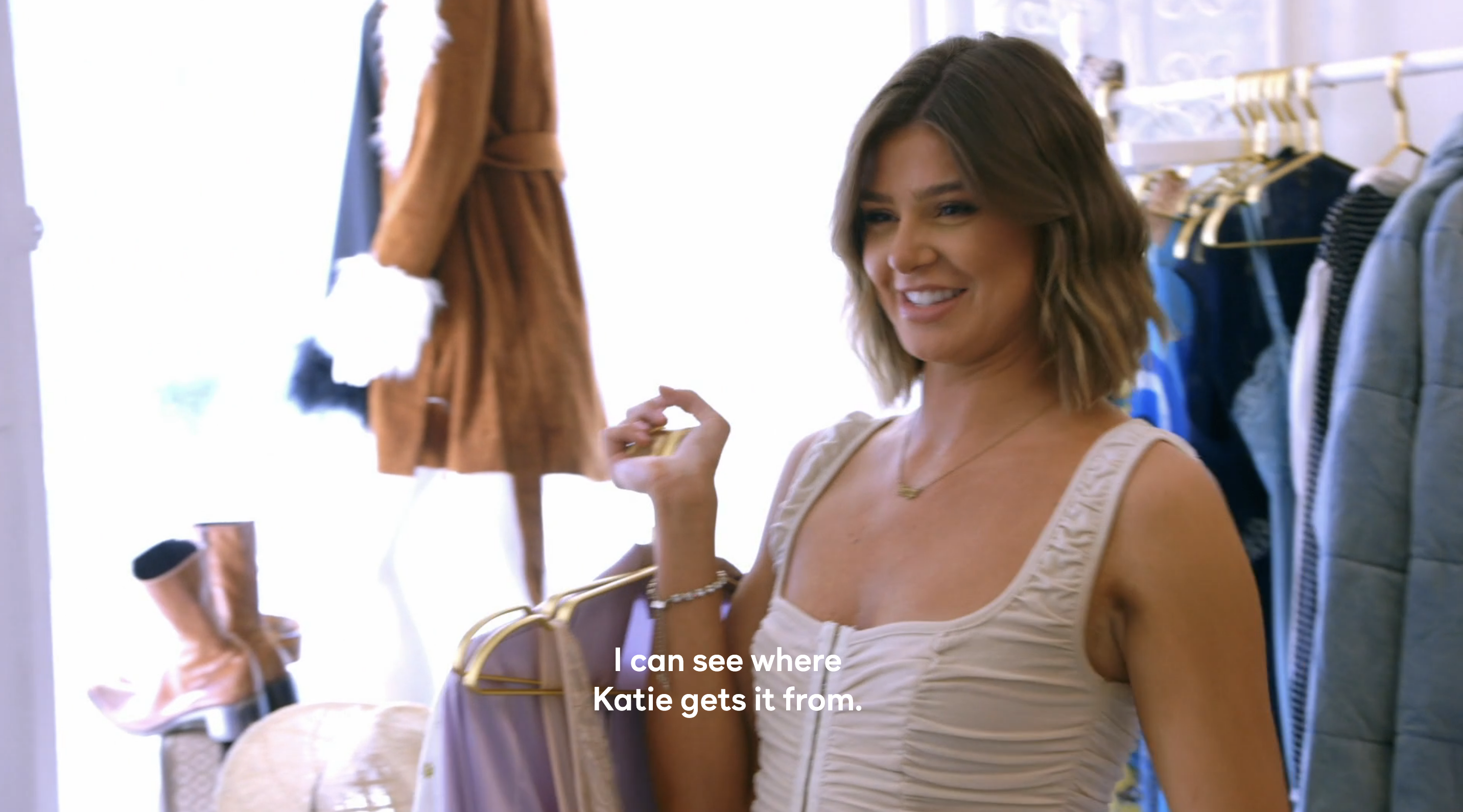 Raquel then shares that she was not invited to the upcoming Something About Her sandwich shop party but that she "is ok with it." I don't think anyone cares whether or not you're ok with this, Raquel, but I digress! We then watch as Raquel chooses A LIGHTNING BOLT NECKLACE (that costs $780) to purchase, and I simply once again cannot believe this woman's audacity. Because, yes, I do believe that she chose this necklace to buy while being filmed for a very distinct reason. And that reason being that she could match her lover Tom Sandoval.
We move over to Schwartz and Sandy's next — which you can read alllll about here — to see Tom and Tom describe "this beautiful thing they created." They surely had the help of a designer, and I need them to give credit, but moving on. Tom Sandoval then says that he's "jealous" of Katie and Ariana's "little spot," and Schwartz describes it as "so manageable." Someone please tell these men that no one forced them to open a bar that serves overpriced lobster corndogs. Also, why are we pretending they're operating out of a conference-sized room?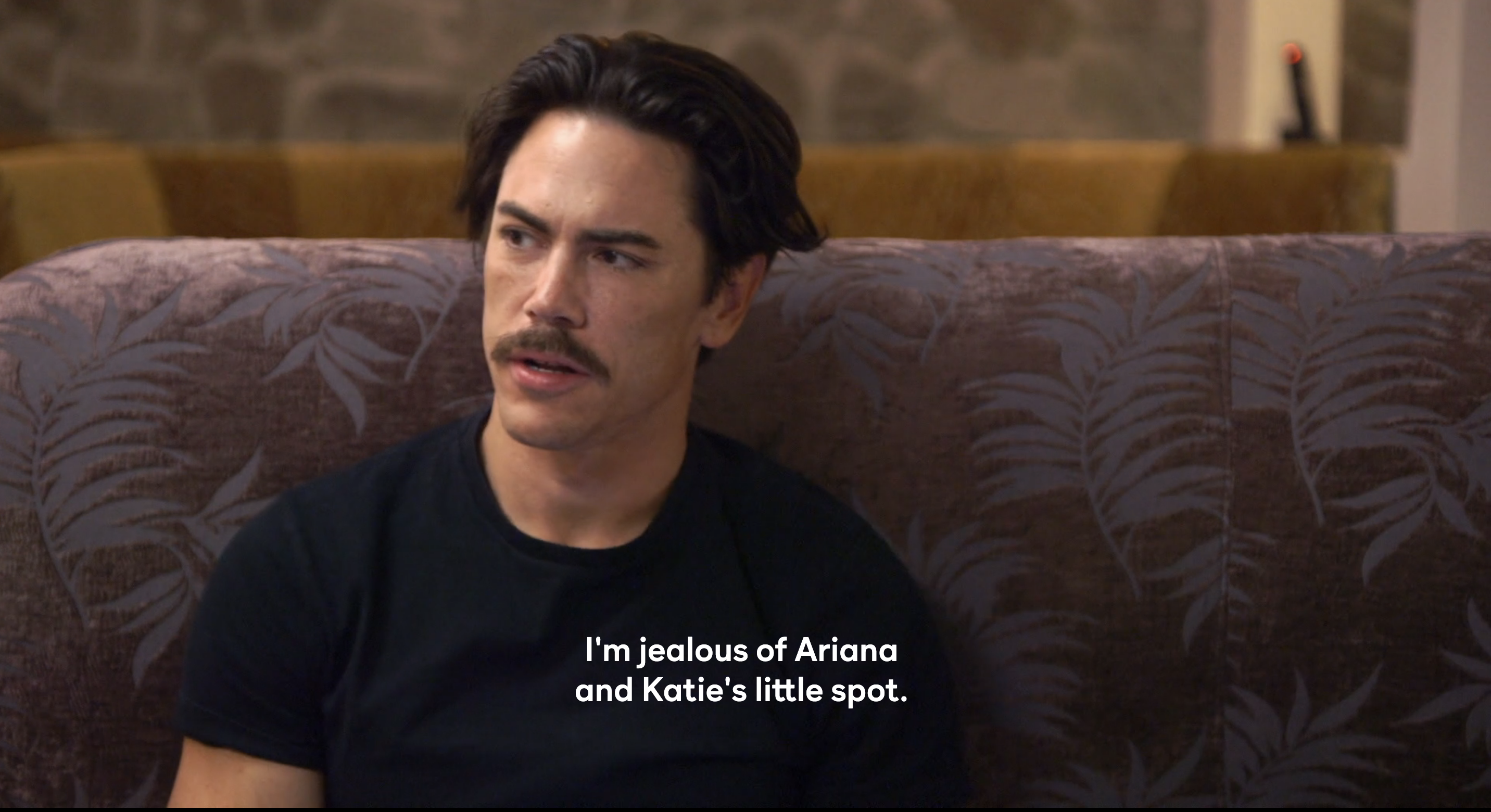 We then move on to yet another (clearly set-up) discussion about Tom and Ariana's relationship between Tom Schwartz and Tom Sandoval. Schwartz asks Sandoval if "they have been ok," and Tom Sandoval says he feels like his very presence "annoys her." PROBABLY BECAUSE IT DOES. BECAUSE YOU'RE ANNOYING. Then, Tom Schwartz says in a talking head confessional, "Based off what I've seen, they just seem like they have devolved into roommates. It's not looking good." Once again, no one on earth (or even in another world entirely) can convince me that Tom Schwartz did not know about this affair from day one. He is complicit in trying to justify it ahead of time. The audacity of these men never ceases to amaze me.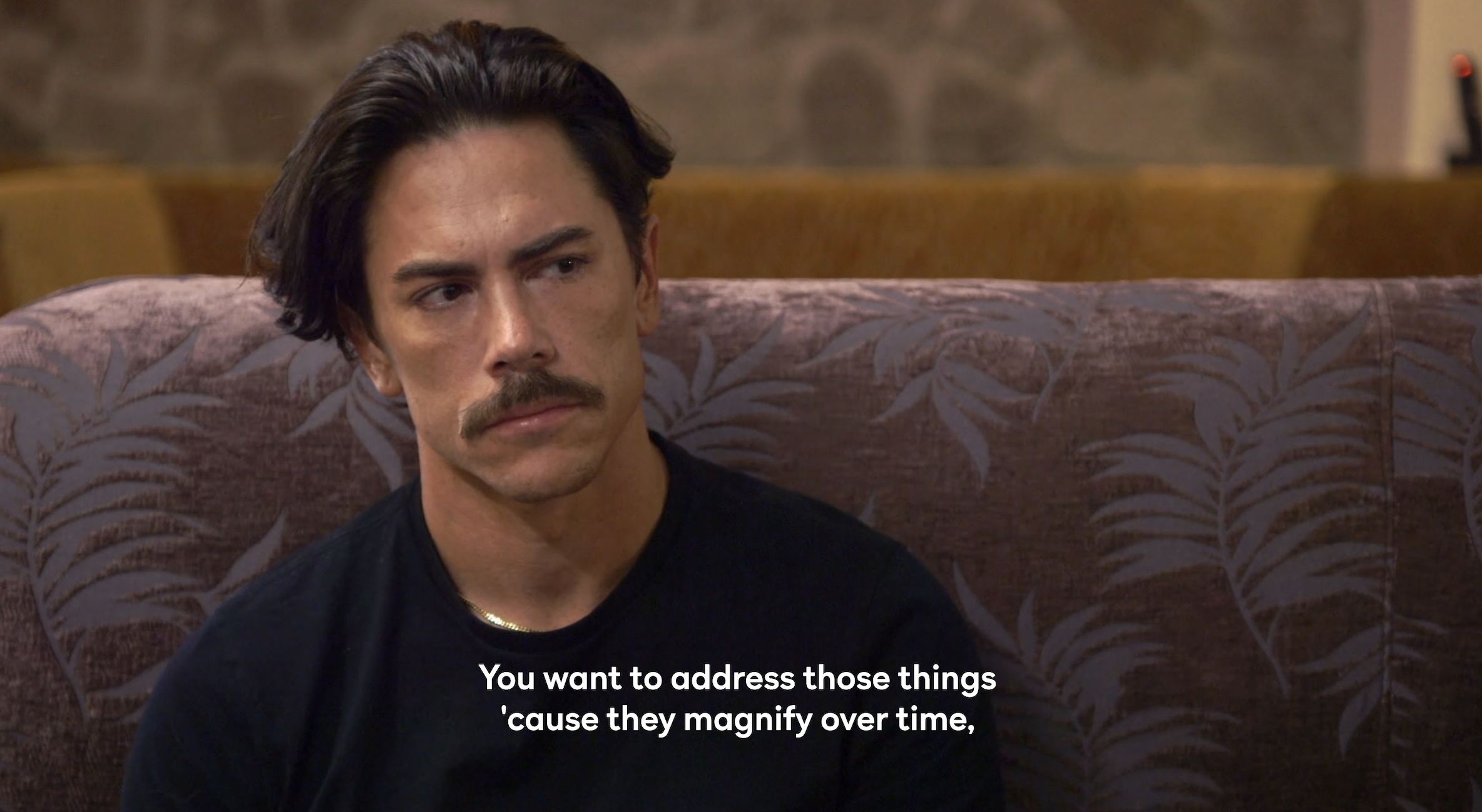 Next scene. This scene is in Tom and Ariana's shared home, and Tom Sandoval makes a POINT of showing himself making Ariana coffee as if that makes him fucking boyfriend of the year for pressing a button on a Keurig machine. The Labor Day party is brought up again, and Tom once again tries to defend his stupid, selfish actions. Ariana tells Tom that he should have just left, and had the forward thinking of knowing he may not have been able to get a Lyft home. Sandoval then says, "I knew that if I went home, I would have wanted to do something." I am no expert, but that feels like maybe the one thing you should do when your partner is grieving! IDK! Just me!
This scene continues for a bit, and it is hard to watch as Sandoval's possible mid-life crisis is on full display. Sandoval says that he and Ariana's idea of quality time is different, his being "taking shrooms together and watching the sunrise" or "skinny dipping in a hot tub" and hers being something along the lines of cooking dinner together and watching a show. But the bottom line is, she just wants to spend time with him. And he seems unavailable to do so. He then complains that she only wants to spend time with her friends and that he "DOESN'T HAVE TIME TO WATCH 50 FUCKING EPISODES OF LOVE ISLAND."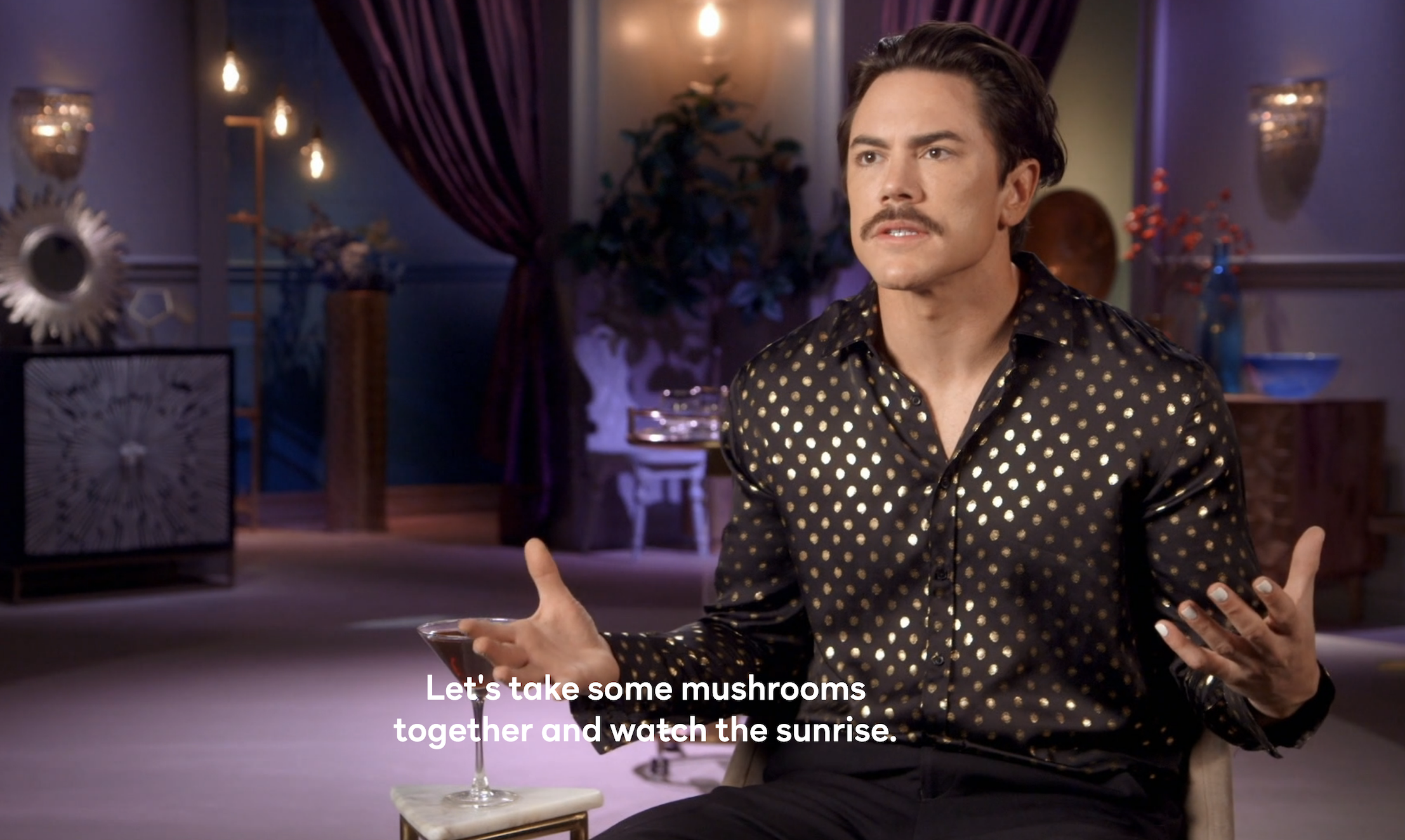 I am finally released from the hell that was watching Tom Sandoval blame Ariana, and we're now in James and Ally's apartment, and James is discussing his excitement about being a part of the upcoming Imagine Music Festival in Georgia. They then start discussing the upcoming sandwich shop preview event, and Ally asks what she should wear, to which James responds with, "Lisa will be there." Ally encourages James to see a therapist and says she will hold him to it because it's good for both their relationship and for him individually. James doesn't think he has any "childhood trauma" to unpack and that everyone else is the problem. Which, like, is definitely something someone who has never been to therapy would say!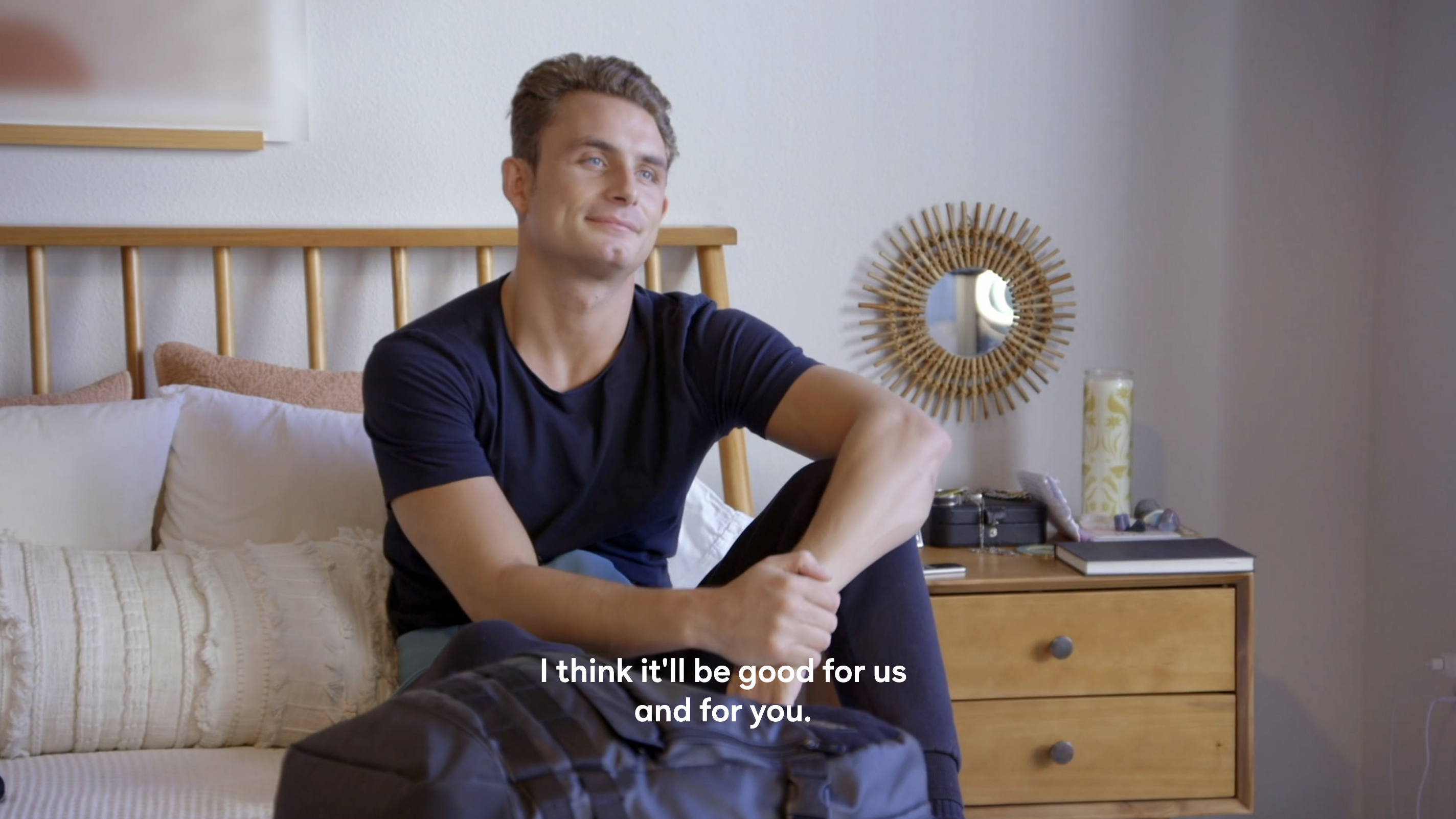 And with that, I am forced into yet another scene of Tom Sandoval and Tom Schwartz solo where they are once again discussing women who they should feel lucky even so much as LOOK in their direction, much less spend years of their lives with them. Their conversation this time is about how Katie was upset regarding a rumor that Tom Schwartz and Raquel made out all night at some event and a gossip account (Bravo and Cocktails) posted about it. Schwartz refers to Raquel as his "dude-bro girl" and continues to pretend that Katie is upset for no reason.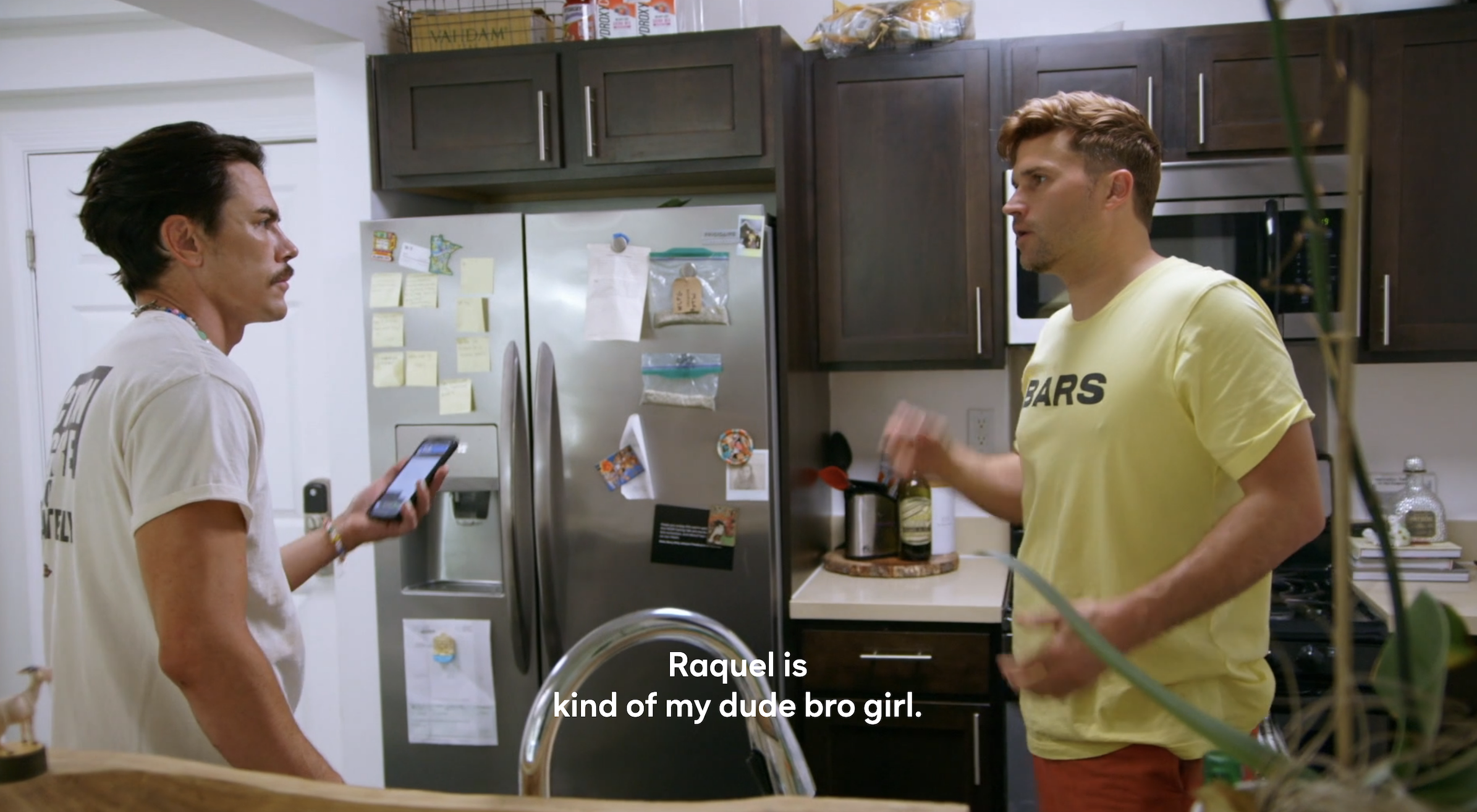 We're finally at the Something About Her preview party, and I now want a sandwich so badly that I actually ordered Jersey Mike's delivery while watching. (The tuna, obviously.) Back to this, LVP shows up to the preview and loves the sandwich she tries — she even refers to it as 'sexy' — and then Lala, Katie's mom Teri, and Kristina Kelly Lip Balm Girl all arrive. Scheana isn't there because she has COVID. She still FaceTimes in to say congrats, and it makes me realize we saw her for less than 1 minute so far in this entire episode. The Toms then arrive — both with bouquets of flowers in hand — and once again comment on their jealousy of the sandwich shop space. No one cares. Moving on. Katie and Ariana get emotional about seeing their dream come to life, and so do I.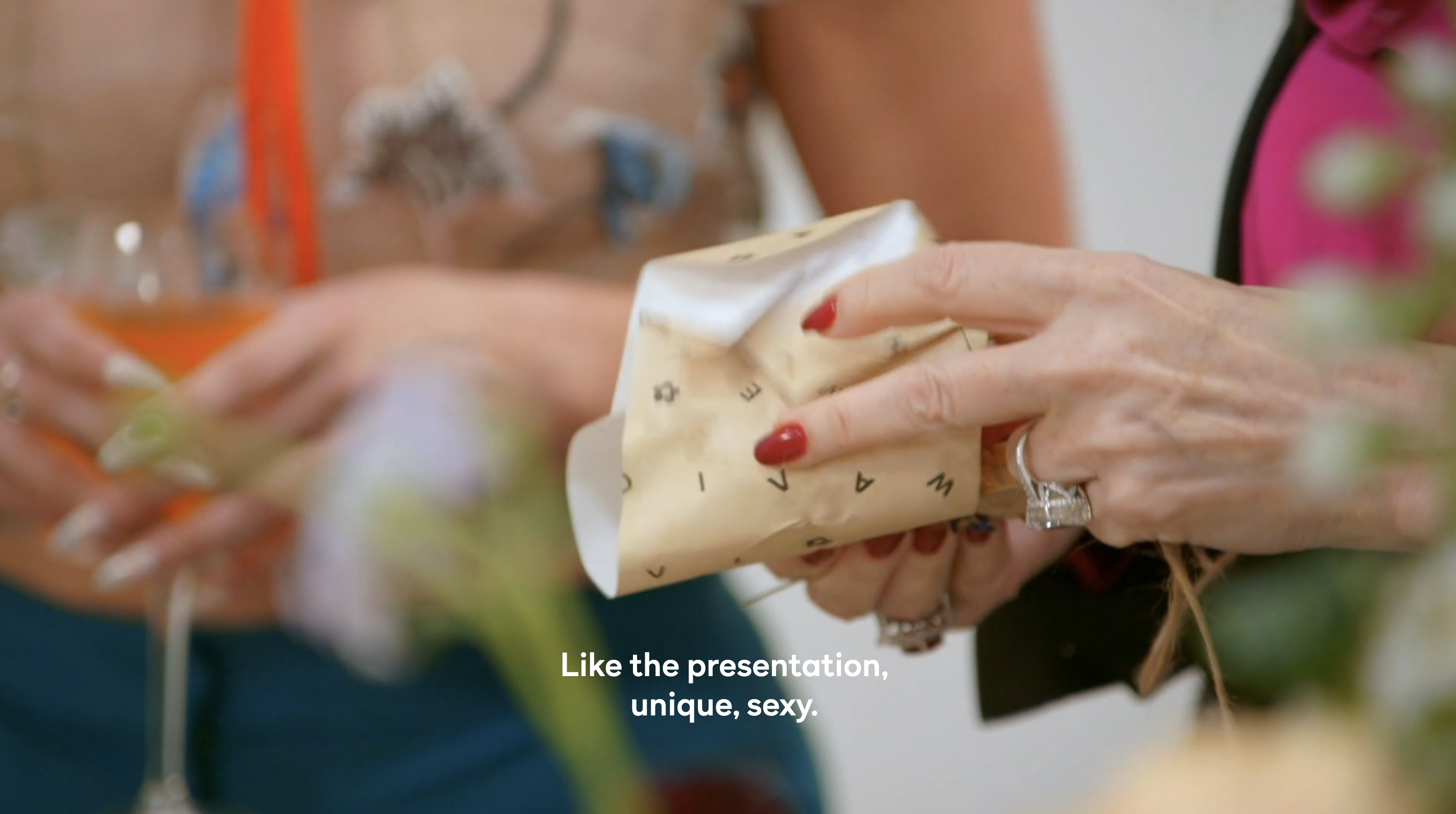 We are now at SUR for an afterparty to the sandwich preview party where more sandwiches are brought out. Where are the sandwiches coming from? IDK! Who cares! We see Ariana pull Sandoval to the side and tell him that she's drinking and is "ready to wild out with him." She's putting in real effort to make this man happy, and it makes me want to cry while listening to Lana Del Rey. Tom Sandoval has a talking head interview where he calls this the "best relationship he's been in" which should be illegal since we now know he was cheating while this was being filmed. SICK LITTLE SQUIRREL!!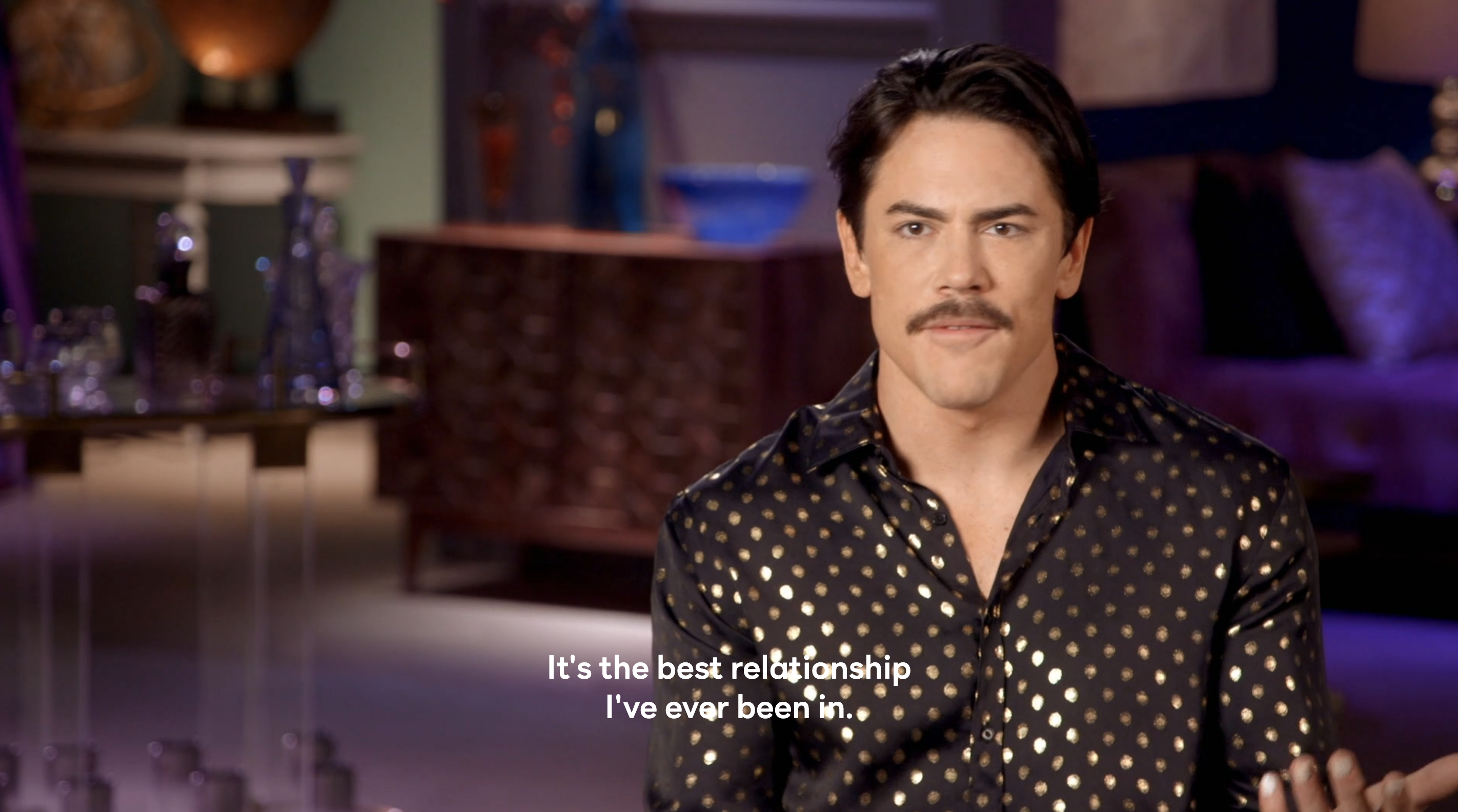 We move on to Ariana and Raquel having a chat, and Raquel says, "I did want to ask you, though, like, how are you and Sandoval? Are you guys ok?" Oh my god. She unsettles me. Anyway, Ariana tells her that she and Sandoval had a big argument the night before, and Raquel then brings up their sex life (????? oh my god????) and asks if they are going through dry spells. Raquel says that she feels like you should want to have sex with the person you're in a relationship with, and Ariana is all like, yeah but not if we're never spending time together. Emotional intimacy is important, too! Raquel then asks if Ariana is sexually attracted to Sandoval, and she says of course she is, but that she doesn't feel good about her own looks at times. Which is possibly one of the wilder things I've heard on reality TV thus far. Ariana, you are a queen. Please know that.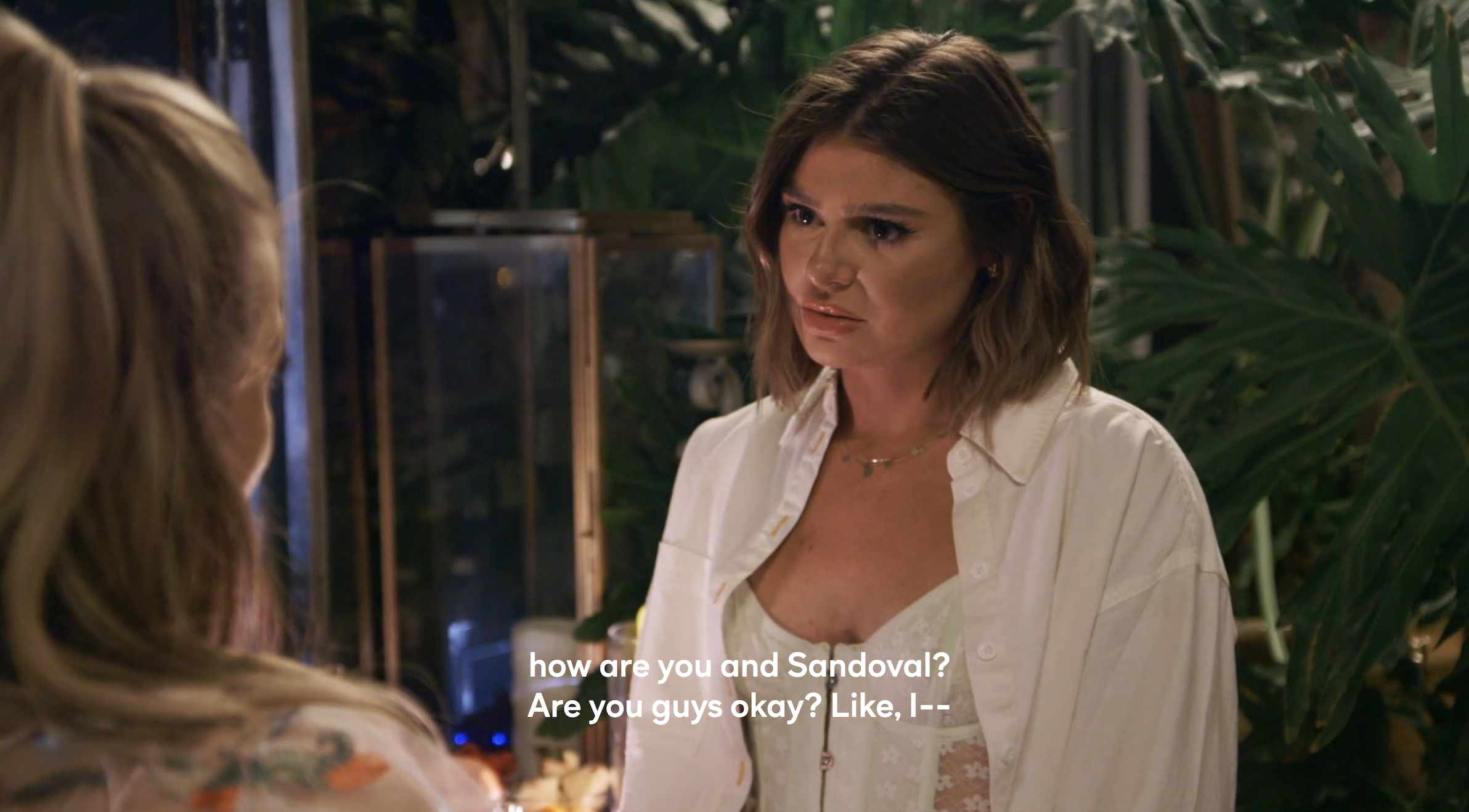 Lala and LVP then have a sit-down moment where Lala explains that she is "scarred" with what she's currently going through, and while she does want more children, she wants to know that the next child she brings into the world cannot be taken from her. She then concludes that she will probably pursue a sperm donor. LVP seems to push back on this a bit, and Lala says she doesn't want to put her life on hold to wait for a man. And after being with someone like Randall Emmett, truly, who can blame her? I actually love to see the growth Lala has made.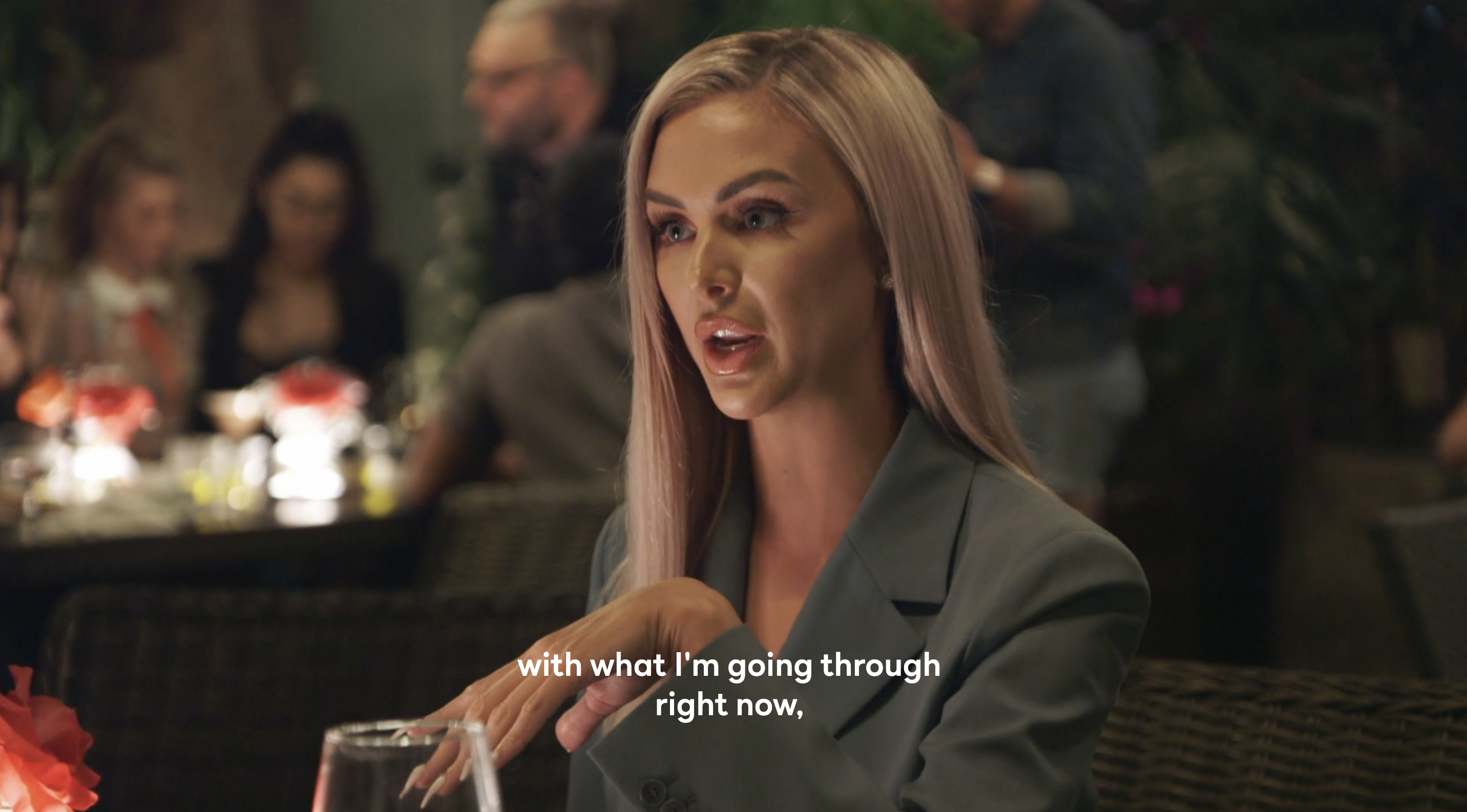 And with that, we're finally at the scene we've all been waiting for; or at least the one I have been waiting for. Raquel has the balls to approach Katie at SUR and "congratulate her on her sandwich shop." It escalates quickly, lol. Raquel comes in hot accusing Katie of "rage texting" Schwartz and tells Katie that if Raquel and Schwartz made out or not is "none of Katie's business." MMM, not sure that's entirely true when you're all on a reality show together, and she explicitly asked him not to, but sure. Katie gives 0 fucks. It's actually so satisfying to watch. Katie says, "What does it matter to you?" which is truly what we all want to know. Why is she fighting Schwartz's battle? Why does everyone act like Schwartz is helpless? Raquel then brings up THEIR SHARED DOGS and says she "doesn't appreciate Katie trying to take the dogs from him." Leave them out of this.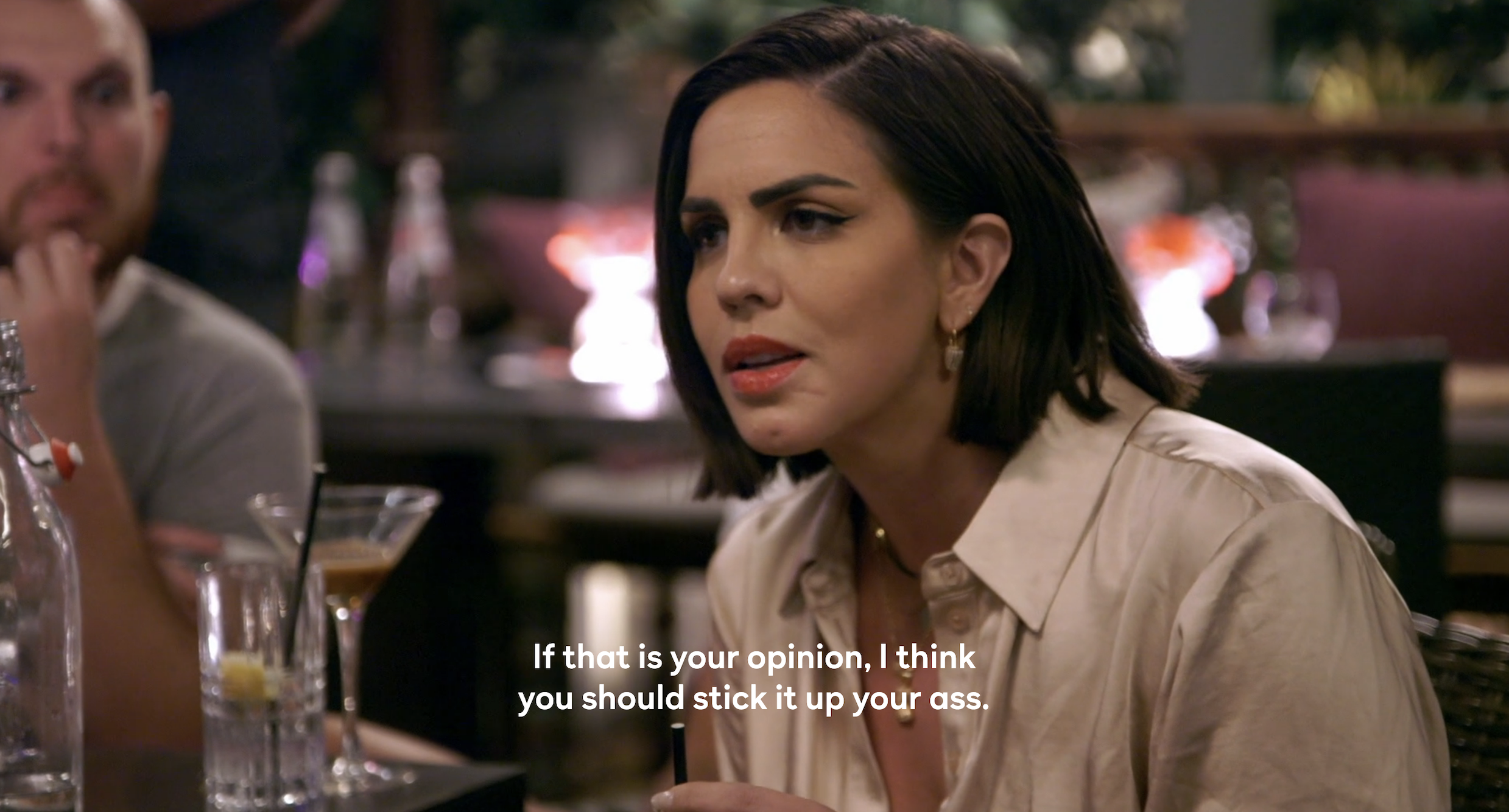 The fight continues to escalate with Katie's mom, Teri, getting involved and trying to reason with unreasonable Raquel. Then, of course, Sandoval shows up to get involved and tell Katie that she has no right to be upset. We know you don't think women's feelings matter, Tom, we got it! Katie's mom gets emotional, and so do I. Say what you will, but Katie was with Tommy Schwartz (as Teri refers to him) for 12 fucking years. They own a home together and have two dogs and lots of history, a lot of which involved this man openly demeaning and disrespecting her. Katie is allowed to have feelings about him choosing to make out with the one person she asked him not to! HOW DOES NO ONE SEE THIS!??!?!??
Next thing I know, Ariana is breaking down in tears asking LVP if she can talk and expressing that she "just wants to go home." Ariana feels torn between Katie and Raquel and is overwhelmed by the fighting. Sandoval is still over at the table going after Katie (again, to no one's surprise) before Kristina Kelly tells him to "focus on his girlfriend who is upset right now," and she could not be more right. But of course, he doesn't budge. Katie finally gets up to leave before finding out that Raquel was "snickering" from Lala, and then, she goes to find Tom Schwartz and confront him to tell him she's done with him. She clearly is both internally and externally begging for this man to have her back JUST ONCE, and he can't do it. Actually, he is capable, he just chooses not to.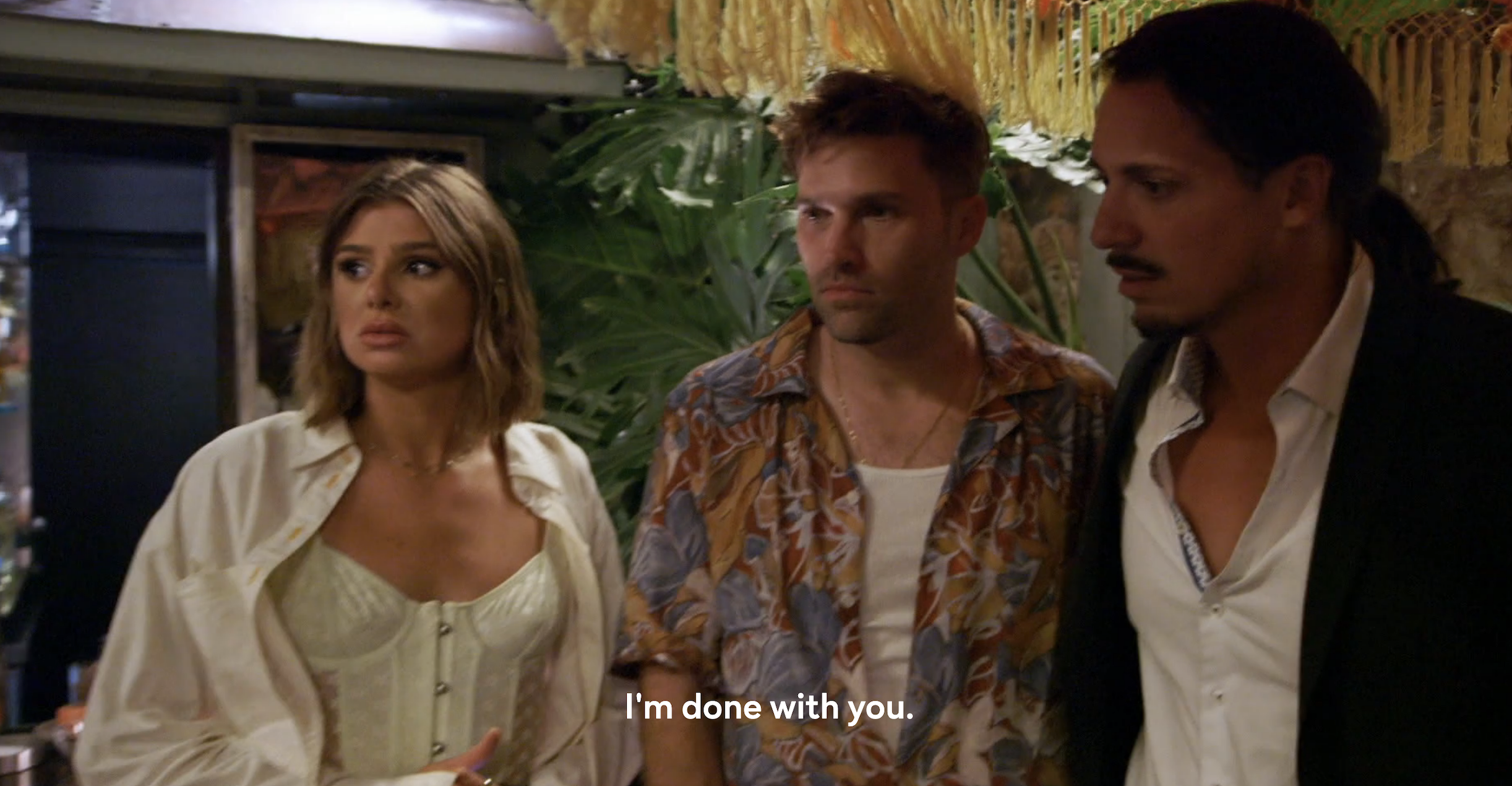 Katie and Tom Schwartz move to the (iconic) back alley of SUR to continue talking when Raquel shows her face once again and follows them out there. Like a little gnat. Katie tells her to go away, but Raquel is insistent on delivering the apology she no doubt just practiced in the bathroom mirror 30 seconds before. She informs Katie that she understands she's hurt by the make-out (duh) but even more hurt that it was a make-out with her, Raquel, and swears she has empathy. MMM, considering that she has laughed about it several times and is also actively sleeping with Sandoval as this scene is filmed, I'm gonna go with...no she doesn't.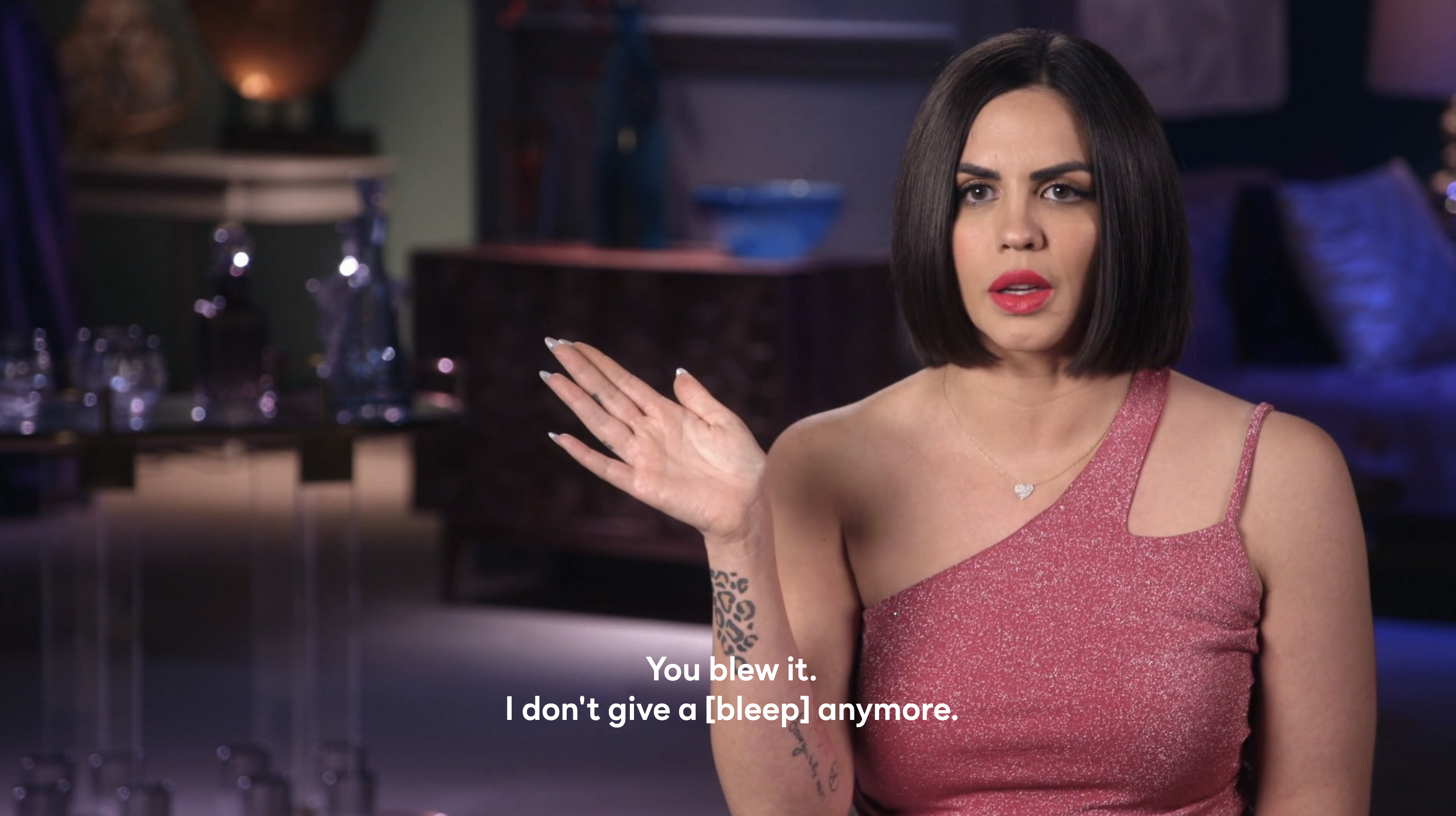 Raquel says it wasn't her intention to do this, which makes no sense because she's said that she didn't care about Katie's feelings, like, 178 times by this point, and Schwartz laughs along with her while defending her. Katie has a great talking head moment where she says, "Take you and your six personalities and get the fuck out of here." Katie clearly does not want to talk to Raquel, but she will not leave. Schwartz obviously takes Raquel's side because he'll do anything to undermine the woman he once married and claimed to love unconditionally.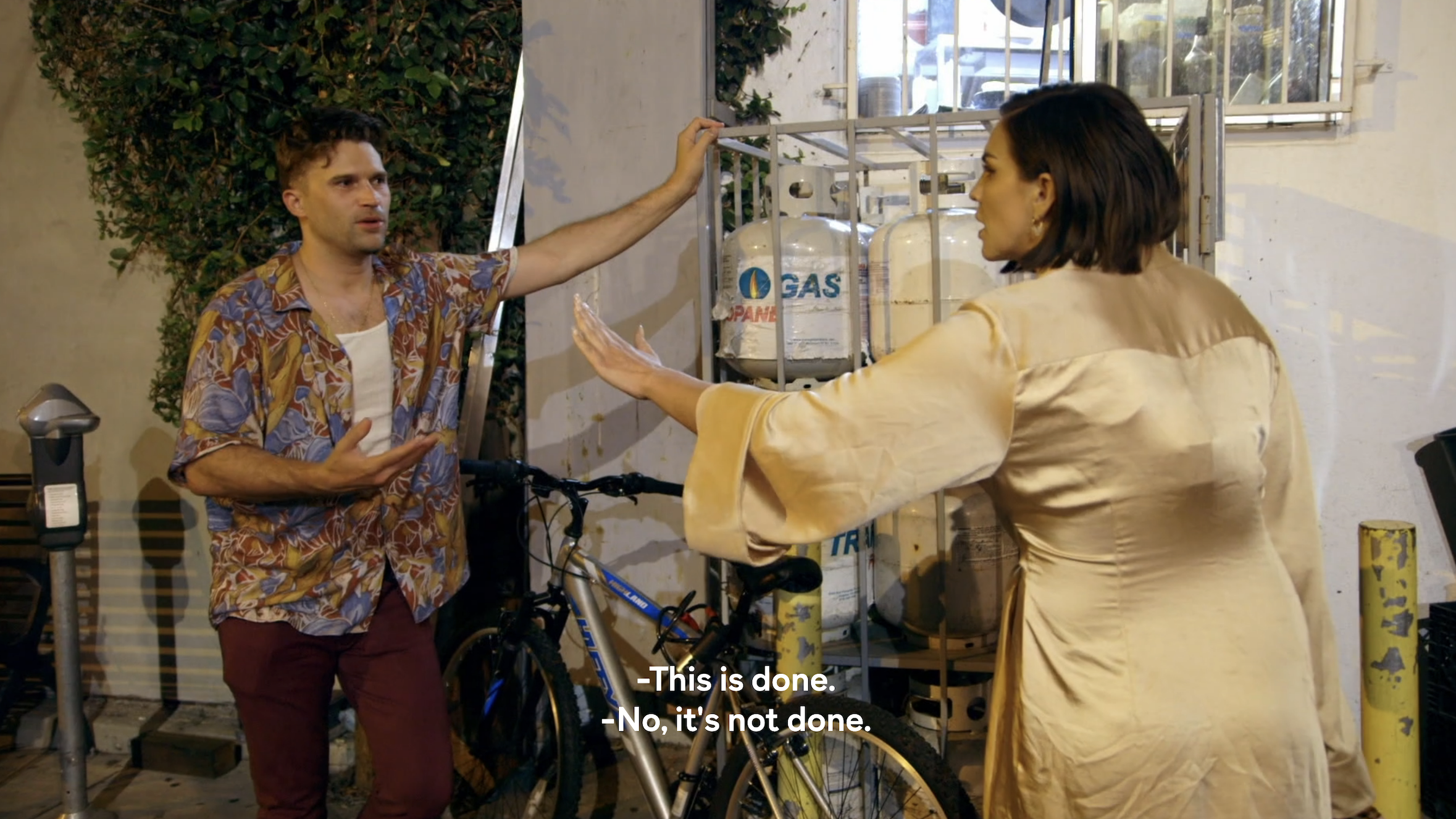 We're now back inside SUR (and definitely #TeamKatie) where LVP is getting a birthday cake (she's a virgo!) and asks where Schwartz is for some reason. Katie informs her that "no one needs him" — fair! — before LVP continues to deliver some sort of impassioned birthday speech through tears to her group of ex-employees that she promises to "always be there for." All I can say is that I wish I had been at Sexy Unique Restaurant Restaurant to witness this.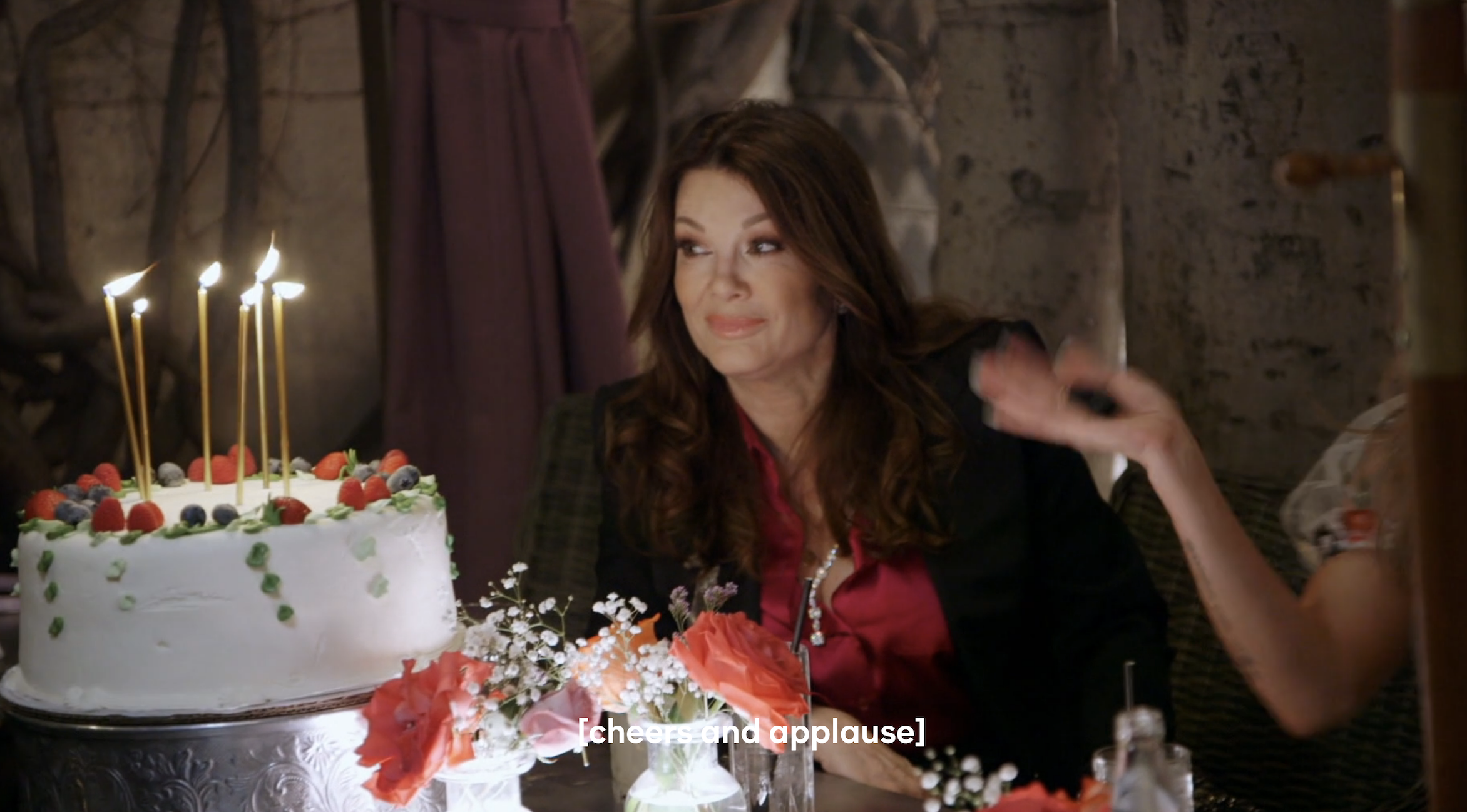 And with that, we're shown a preview for next week's FINALE EPISODE (full body chills), which includes Sandoval claiming he was going to break up with Ariana and Scheana saying "well you didn't and you fucked her best friend instead." The finale preview is honestly so good I've already rewound to watch it 17 times in a row.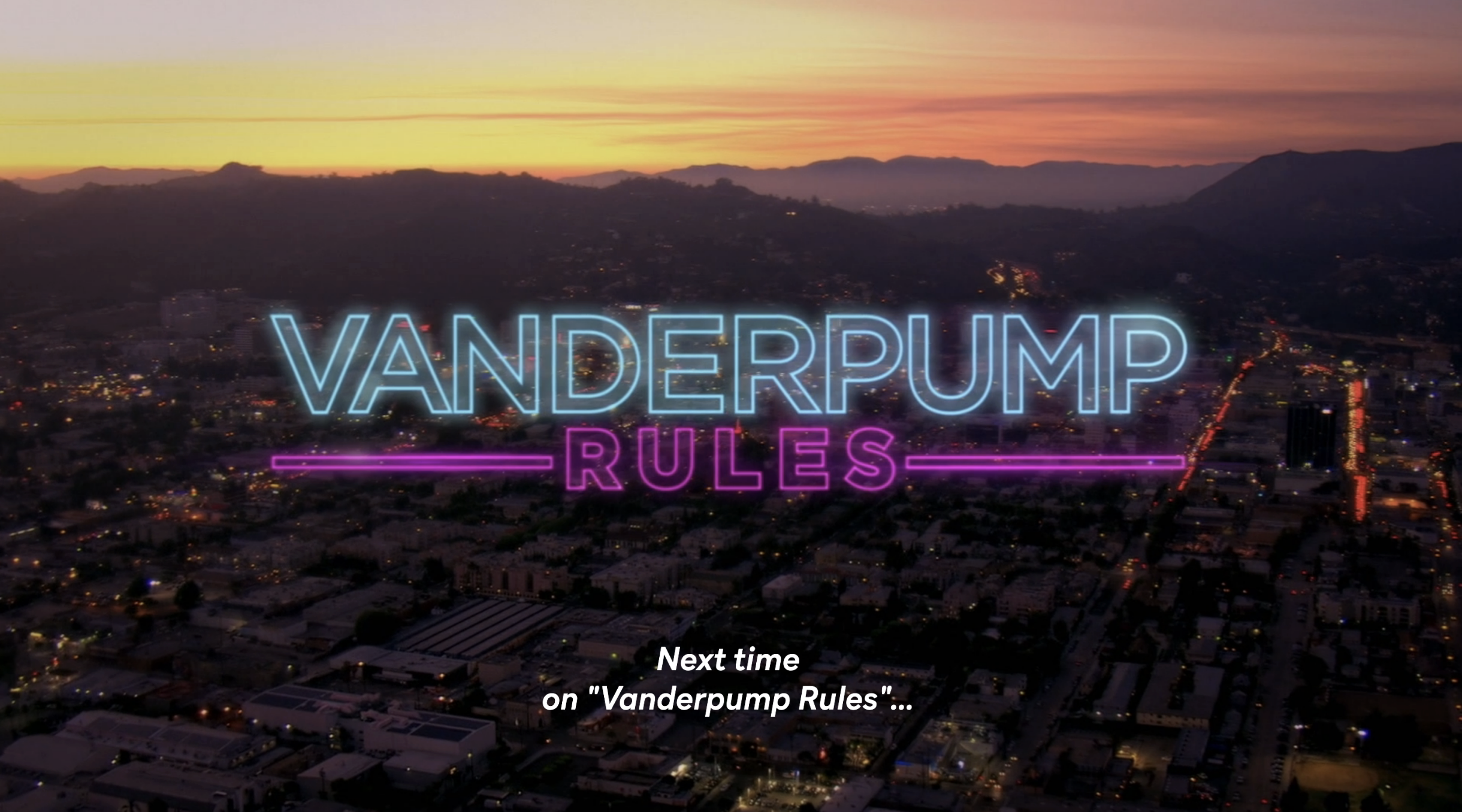 I'll see you back here next week! And in the meantime, let's all try to emotionally prepare.