Today at 1:51 p.m. ET American freeskier Nick Goepper tweeted about Valentine's Day.
Then, 45ish minutes later, this happened.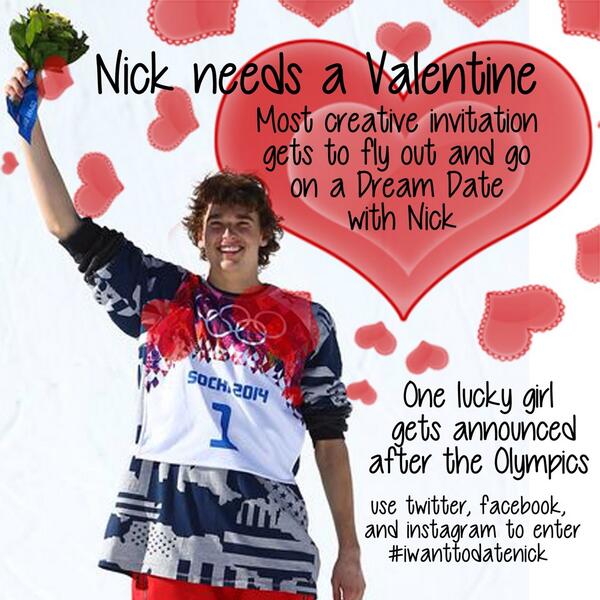 Nick Goepper is the 19-year-old bronze medalist from Indiana. And he's really cute.
Like, really cute.
And he told Us Weekly, "I just want them to fall in love. Love is the most powerful emotion out there."
All ladies have to do is catch Goepper's attention, and he told Us Weekly that he was looking for something creative to do that.
So ladies, start stirring those creative juices. The clock is ticking.
For more information, see the article posted in Us Weekly and make sure to follow Nick on Twitter for more updates.