This Is What It's Like To Work At Lisa Vanderpump's Restaurant
Brittany and Ariana taught me how to be a SUR-ver.
Hello people of this world, my name is Lara and I fucking love Bravo reality shows.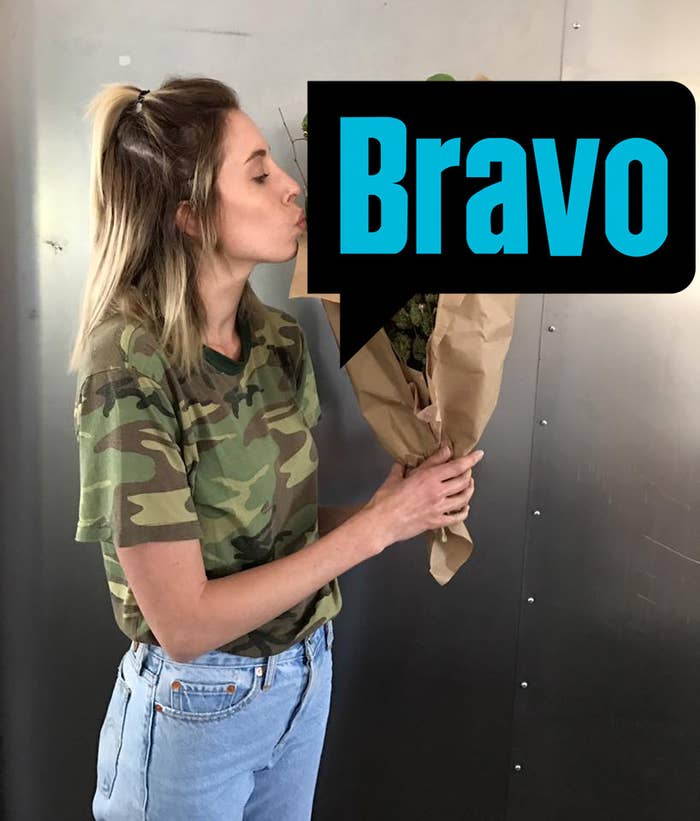 As much as I love the different Housewives franchises and the HGTV-meets-drama Million Dollar Listing, nothing compares to the beautiful mess that is Vanderpump Rules.
I've been watching since the show debuted in 2013 and haven't stopped since. Partly because I have no life, but mainly because this show is amazing.
Ever since I moved to Los Angeles three years ago, I've dreamed of a world where I can go to SUR and pretend to be a part of the cast. In fact, I routinely eat there in the hopes of running into the cast. Whatever. But recently, my dream came true.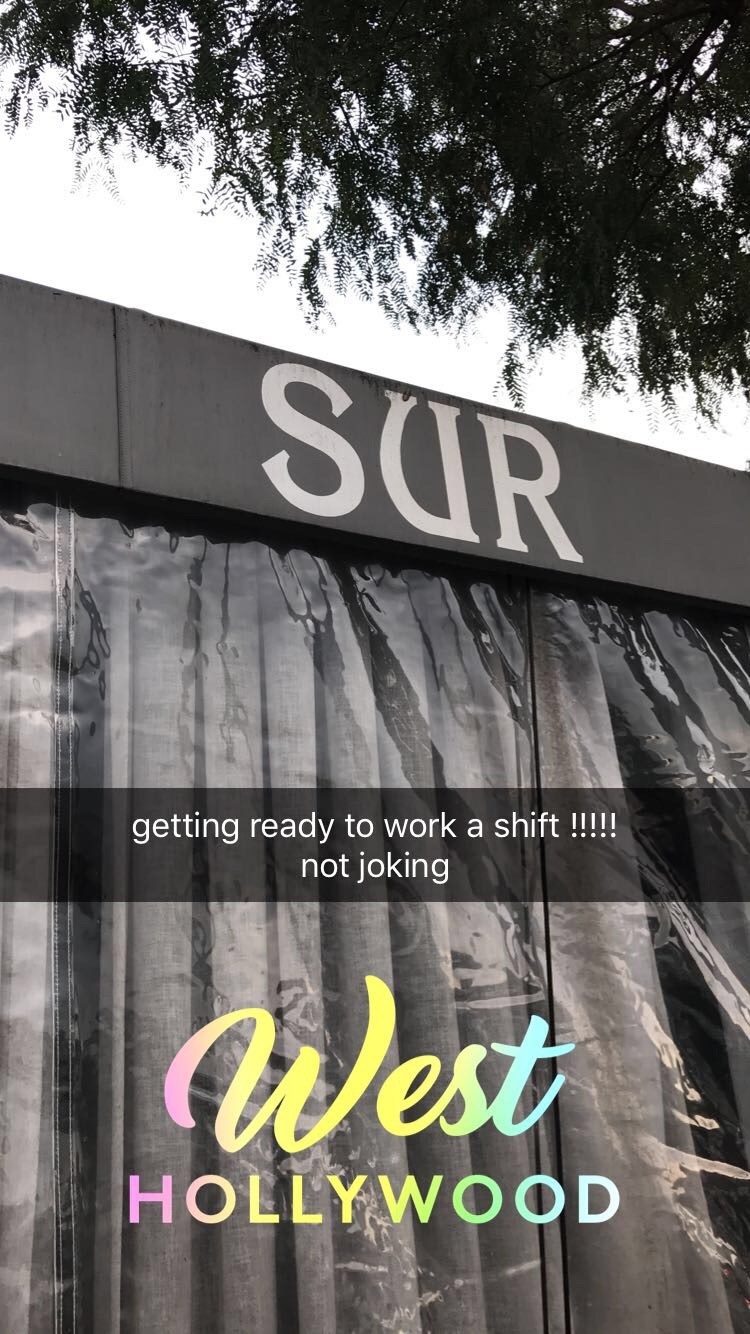 Yes, that's right. I became a waitress at SUR.
I arrived at SUR on the night of my shift and immediately started posing for pictures outside.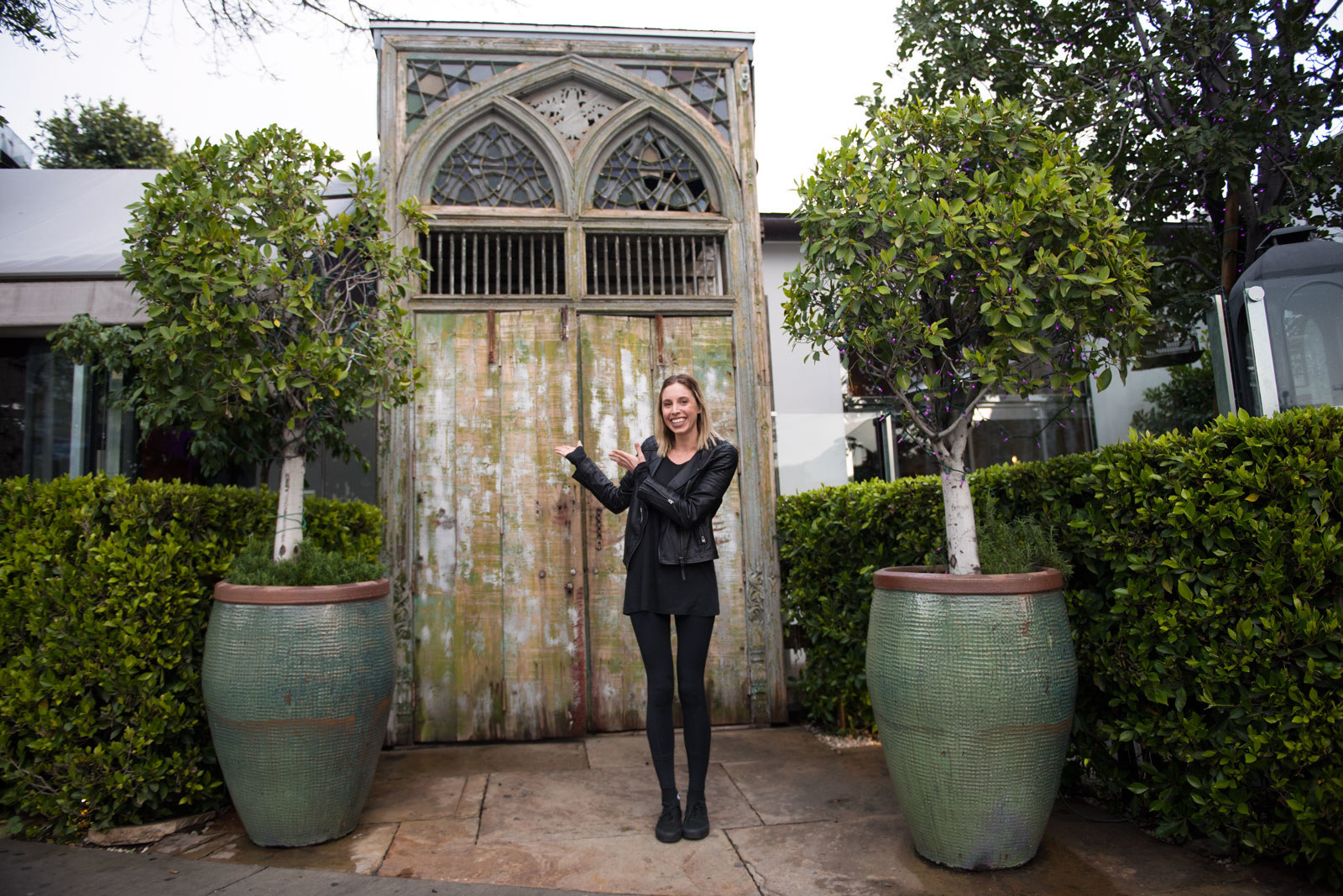 Then, I went inside and they gave me A SUR DRESS!!!! When I went to change in an employee bathroom, I couldn't help but wonder who had been in there before me.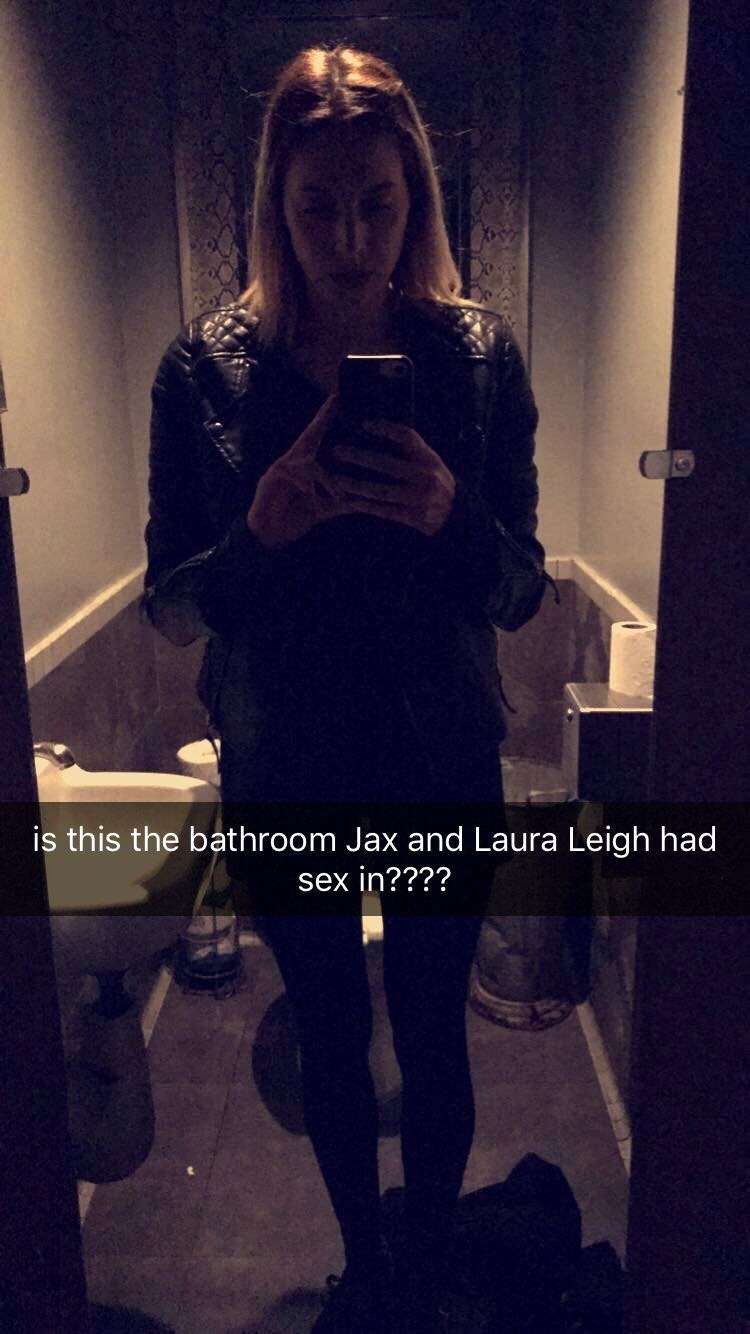 Anyway, I got the dress on despite the distractions in the bathroom. I never wanted to take it off because it was so terrible yet wonderful.
Suddenly it was all happening and I knew that the natural next step would be to re-enact the opening scene of the show by carrying a tray of glasses and spinning around looking cool as hell and not spilling anything. Like this:
SPOILER ALERT: IT DID NOT GO WELL.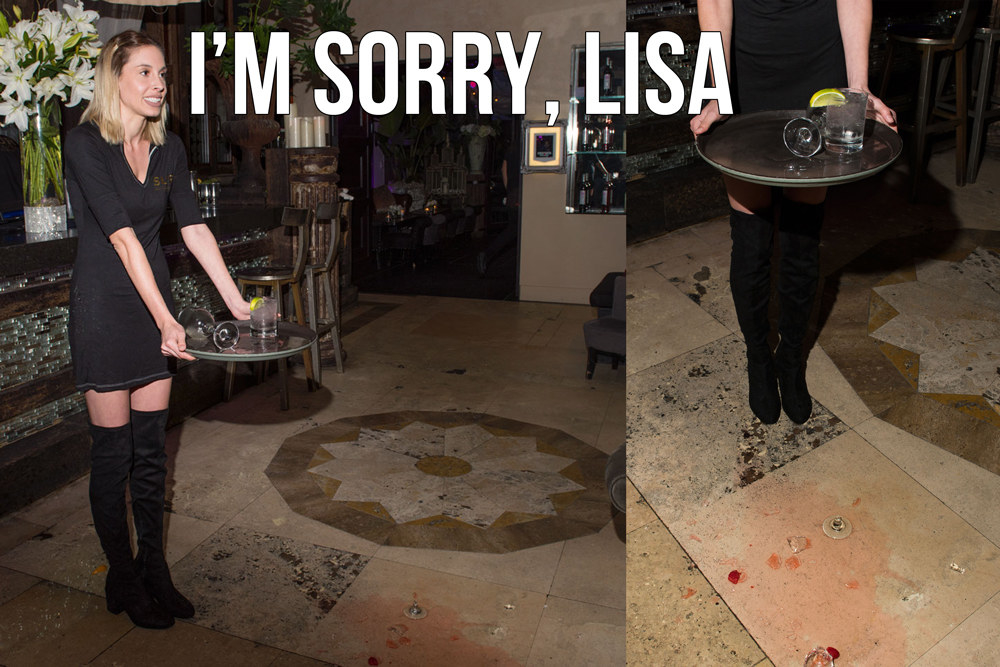 But I did get a sweet Insta out of it, so it was worth it.
It was finally time to start my shift — and luckily for me, Brittany was there to train me.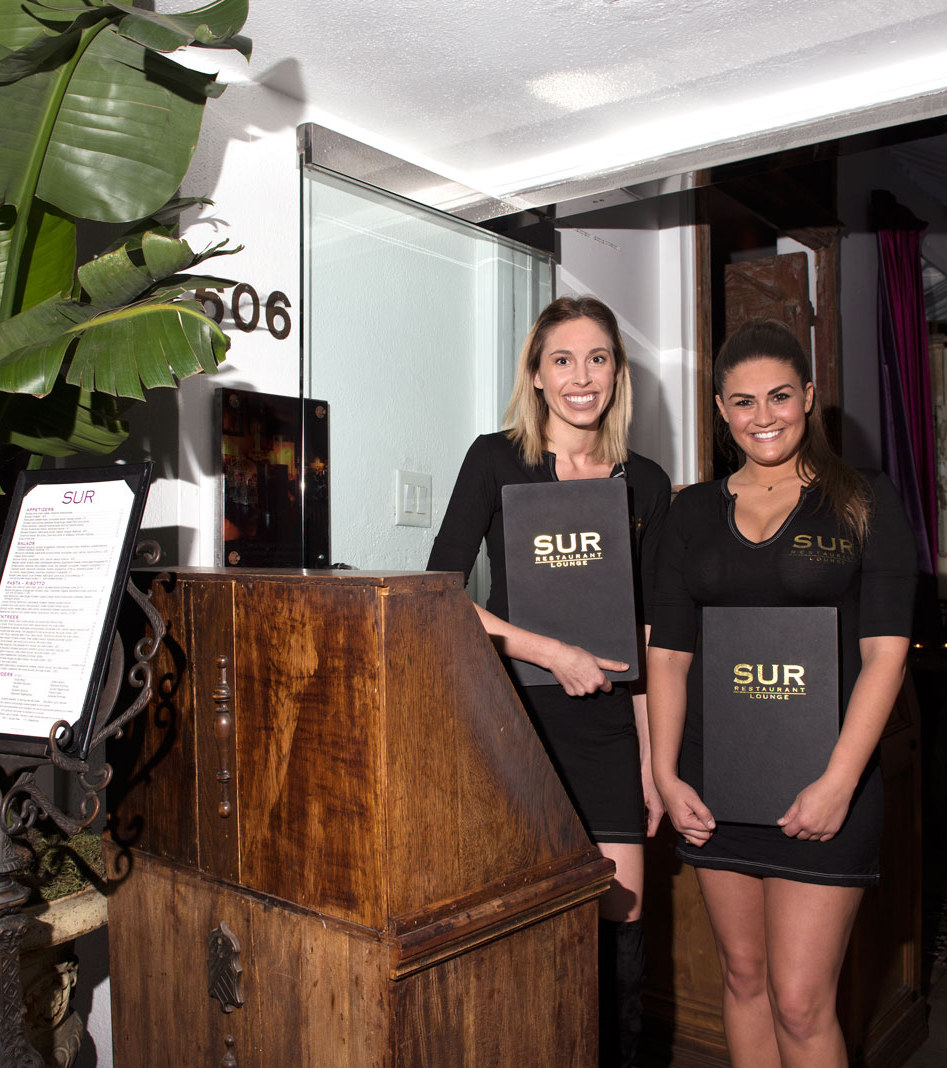 Once she showed me the ropes, I was able to SUR-ve my first table, and they ordered the *iconic* goat cheese balls.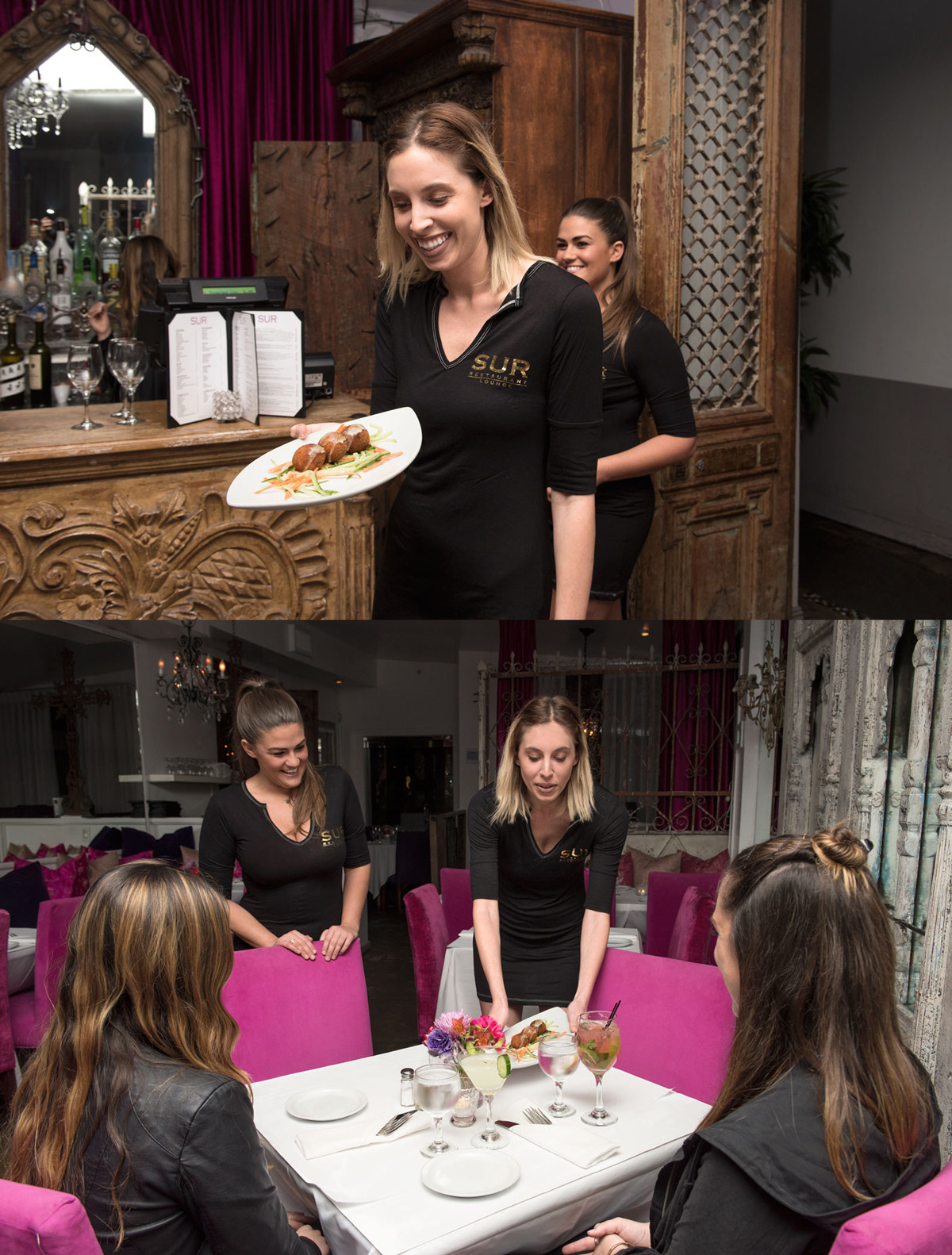 After that, it was time to polish glasses. I found out that they aren't just using those cloth napkins to polish the glasses. They dip them in alcohol and clean the glasses that way.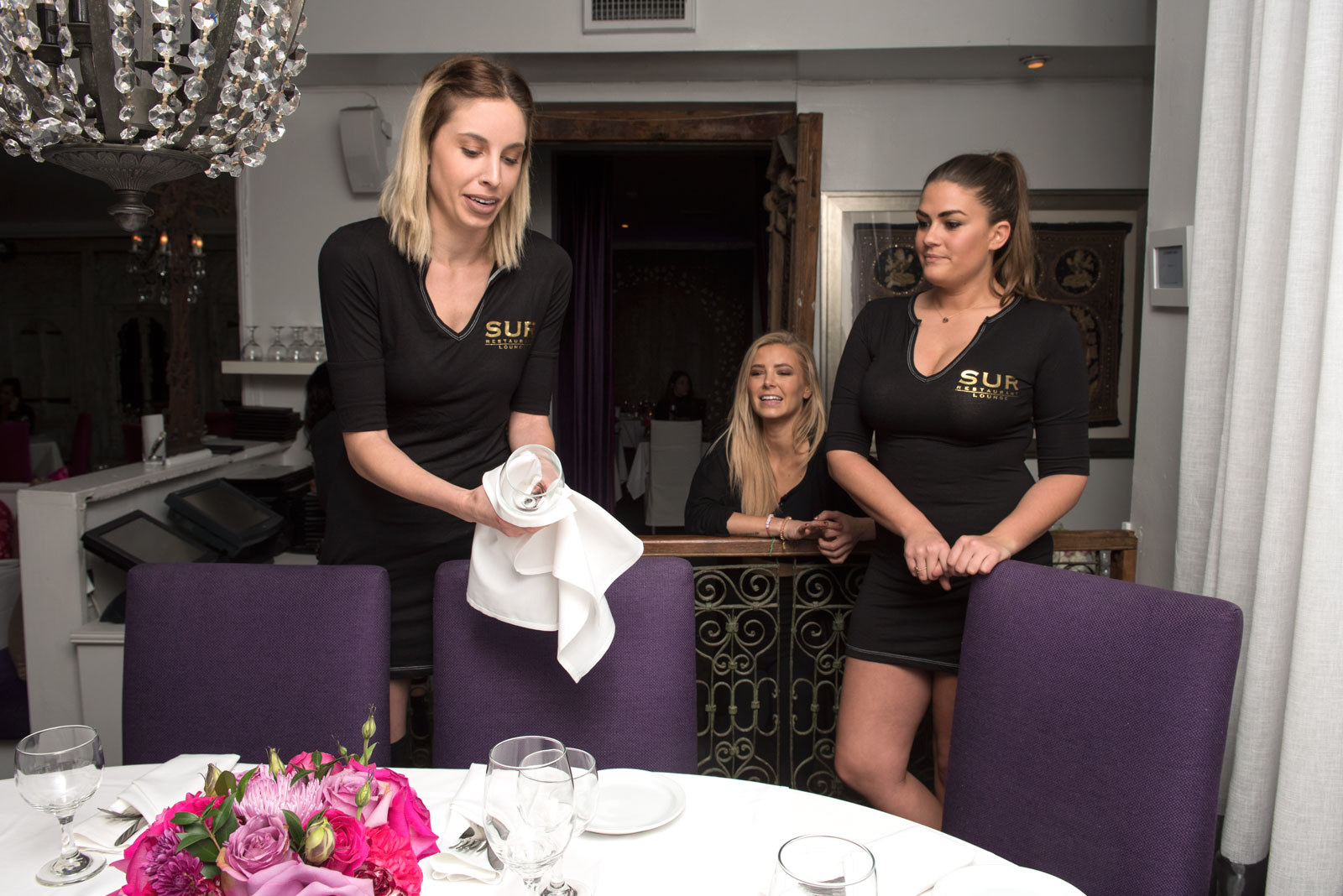 Then it was time to learn how to make drinks because alcohol is such an integral part of this legendary show. Ariana, queen of being relatively drama-free despite being a cast member, was there to show me how to make their best-seller. It's called the Big Pinky. Of course.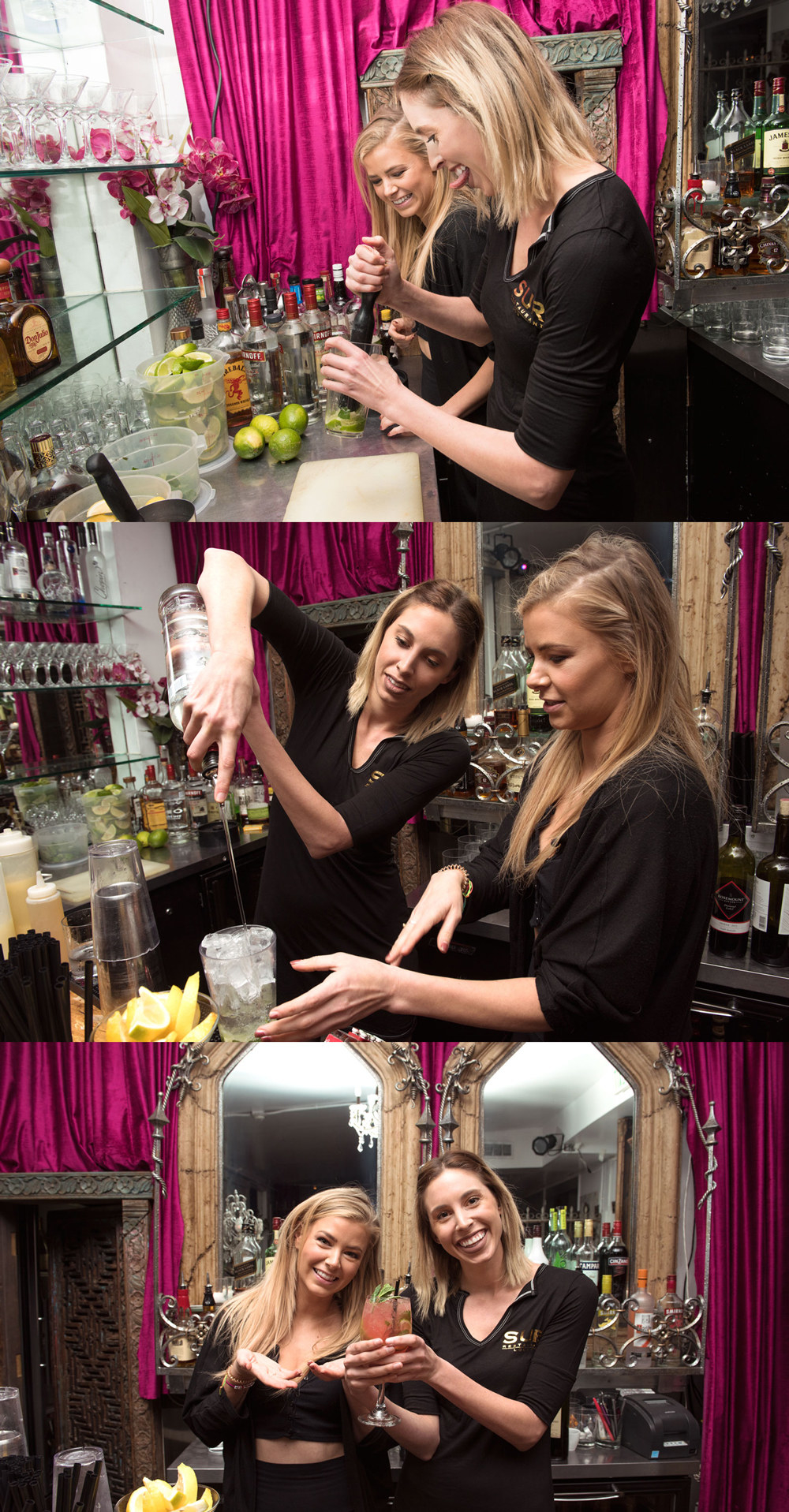 After serving exactly one table and making exactly one drink I was exhausted, so I headed to the back alley for my break. Ariana and Brittany were there and we pretended to have a fight and it was the greatest moment of my life.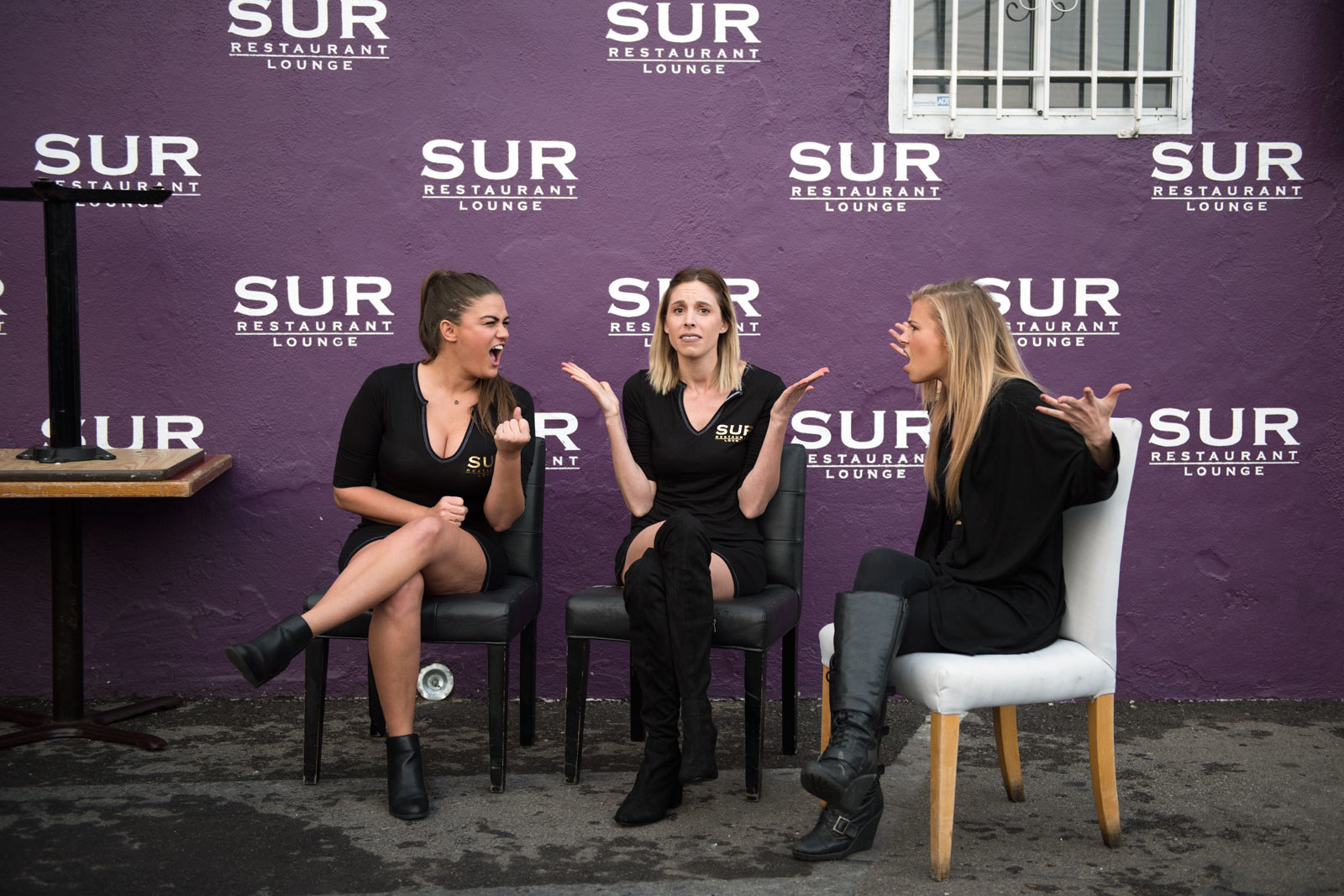 Things I Learned:
1. The reason they can balance those glasses in the opening scene is because they are glued down. Everything in my life has been a lie.
2. If you order the goat cheese balls you only get three of them, so go ahead and put in three orders.
3. Peter 100% works there and was actually there during my shift managing shit or whatever.
4. The best time to go to SUR is right at 5 p.m. on a Monday after Super Bowl Sunday because you beat the crowd.
5. Brittany is just as nice as she seems on TV.
6. And Ariana is a dream.
7. The back alley is quite literally just a back alley with a couple of old chairs and a random table.
8. SUR waiters and waitresses usually don't have to refill water glasses — they have runners that do that for them. This explains why they have so much time to argue with each other while at work.
9. The dresses are more comfortable than I imagined. I wish I were given a purse. Still mad.
10. Bartenders do not have to wear the iconic dress. They just have to wear black. Seems kind of unfair, but sign me up to be a bartender.
11. Still unclear on if people actually say "sexy unique restaurant restaurant."
12. I am not cut out for this business.
13. But I wish I were.