1.
When you're too paranoid to gossip about work on Gchat but you need to know what's going on: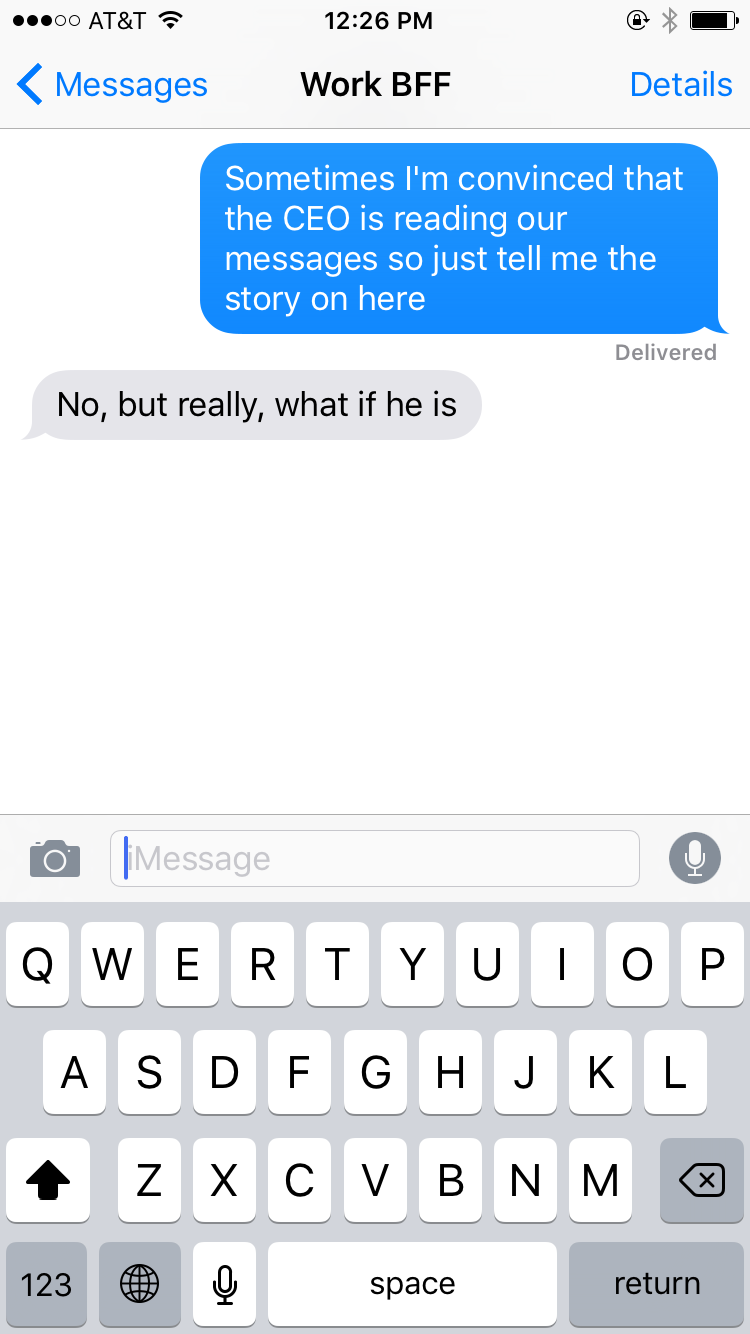 2.
When your work BFF is late and you start to panic: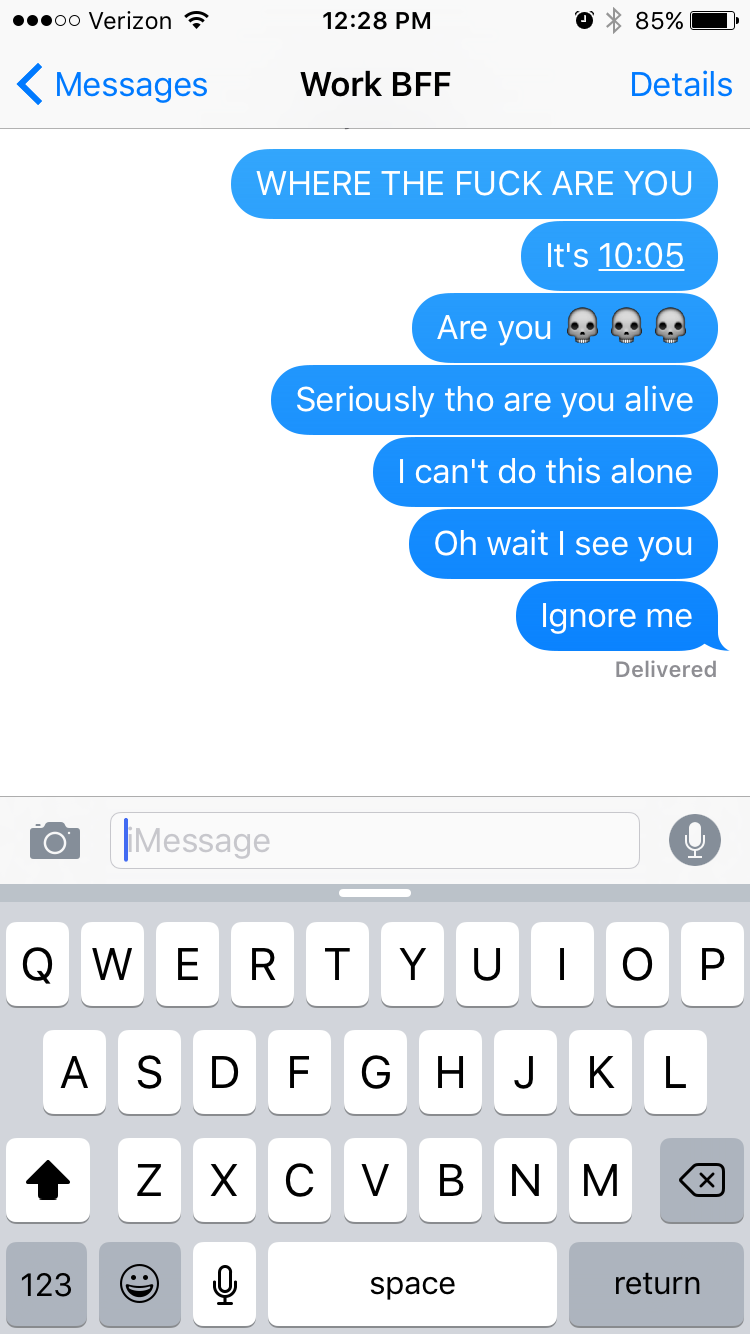 3.
When someone makes gross shit for lunch: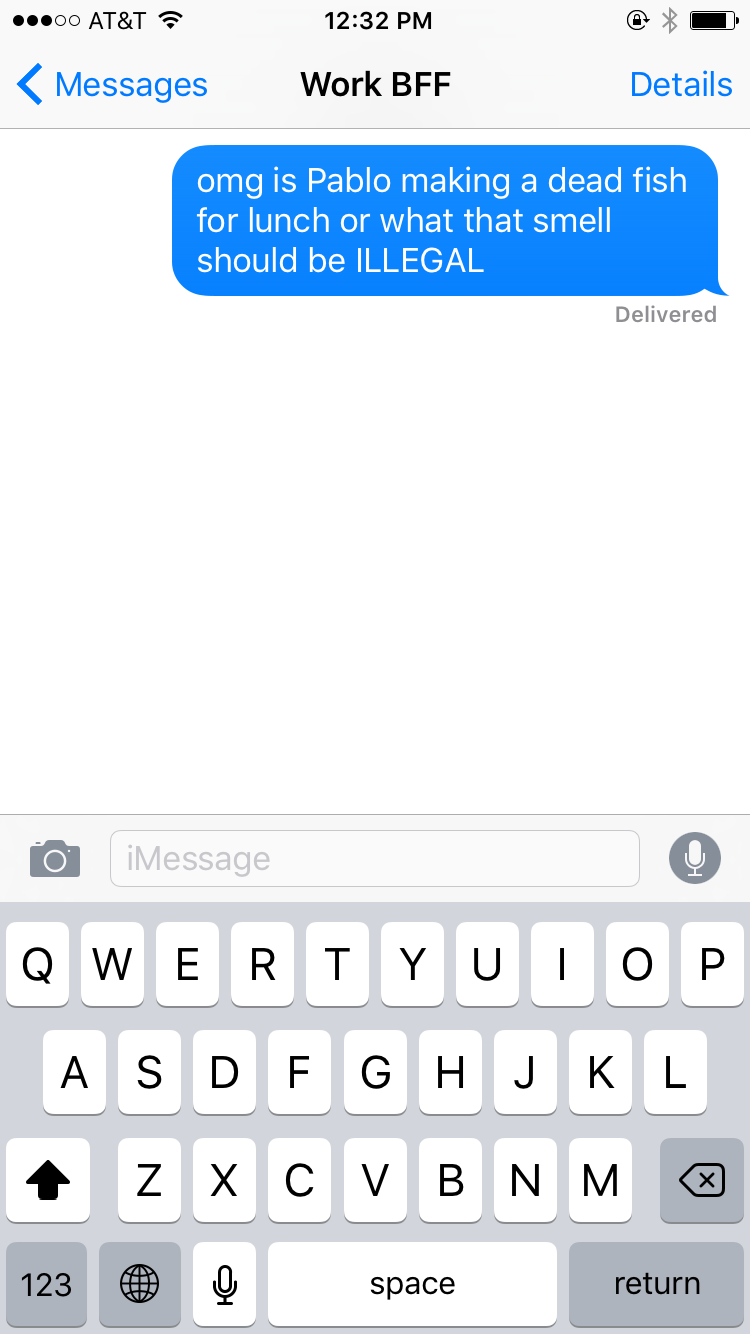 4.
When an email thread has gone completely out of control: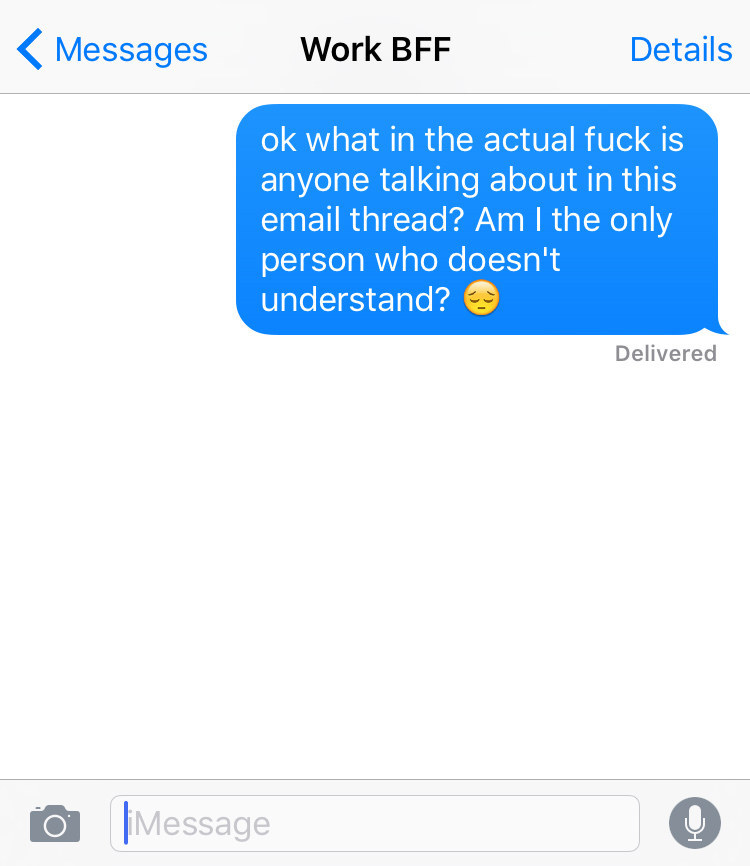 5.
When you have to keep them in check: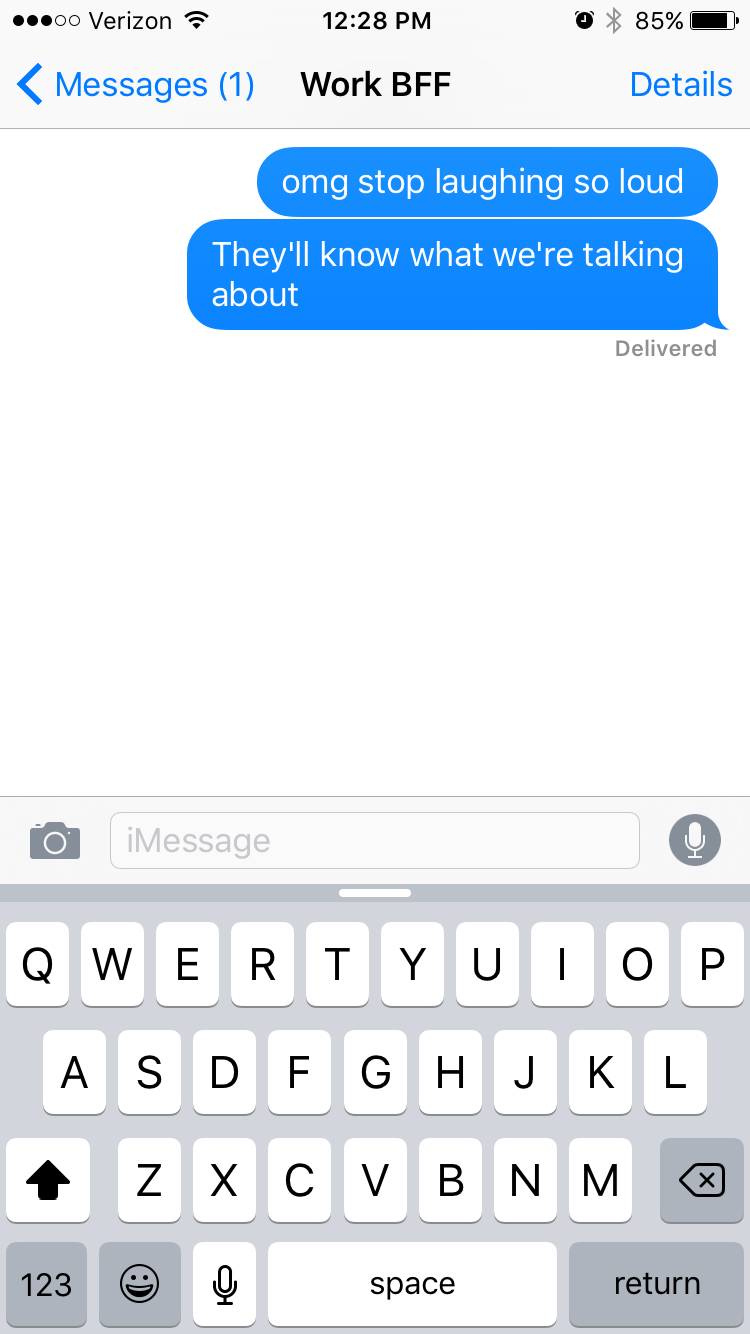 6.
When you can't decide which medium to communicate on: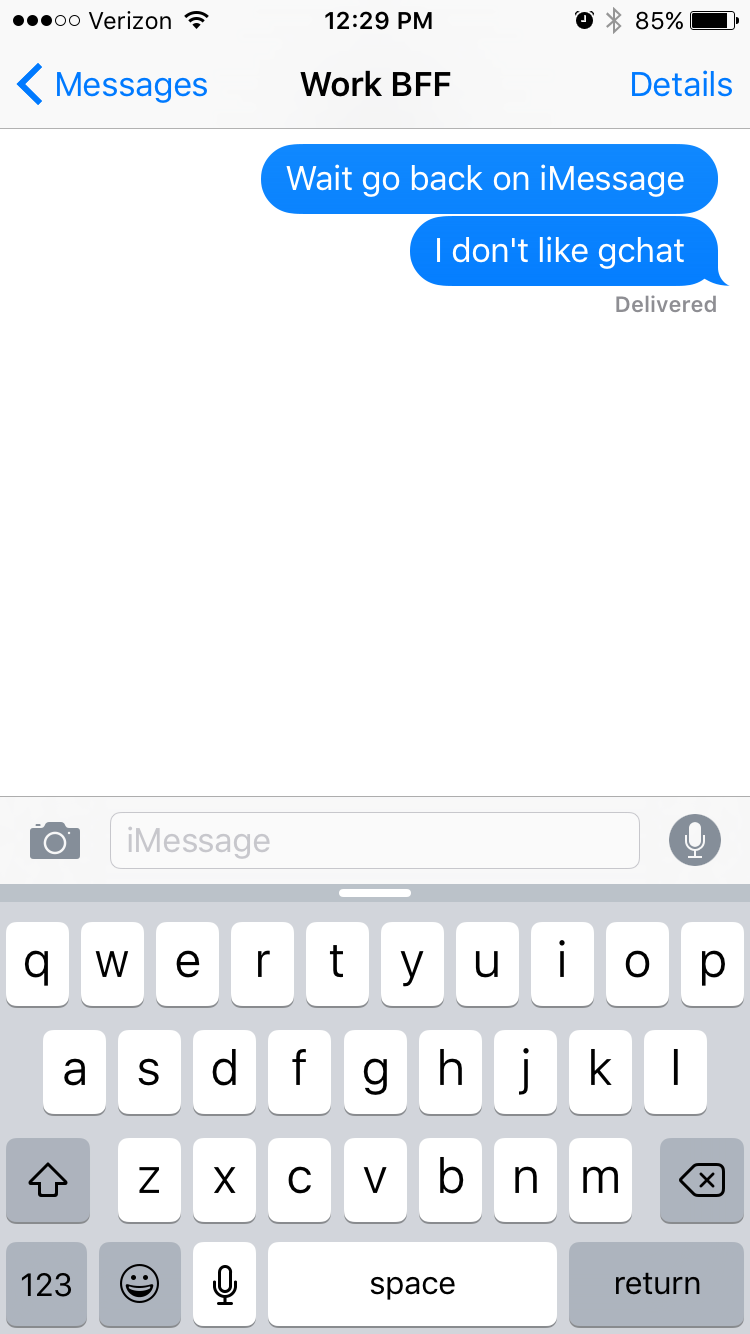 7.
When you have the exact same thoughts: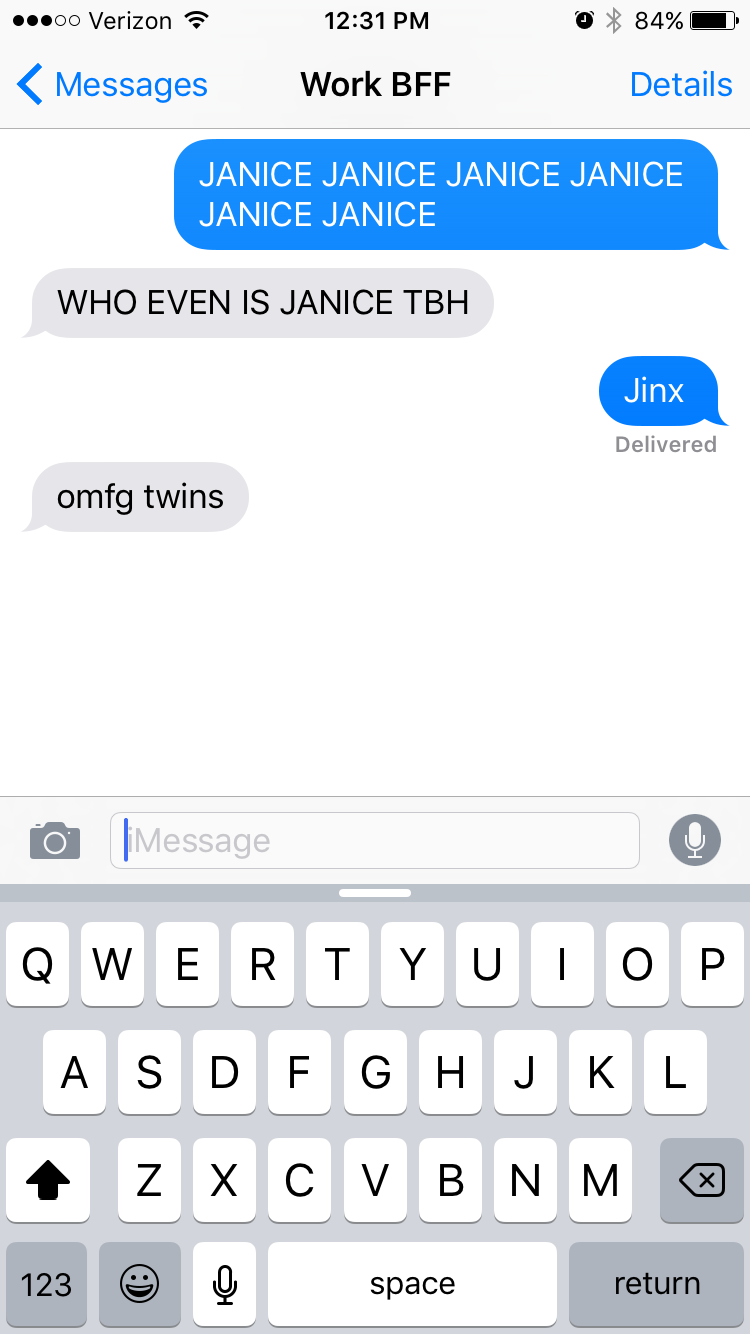 8.
When you really, really have to go to the bathroom: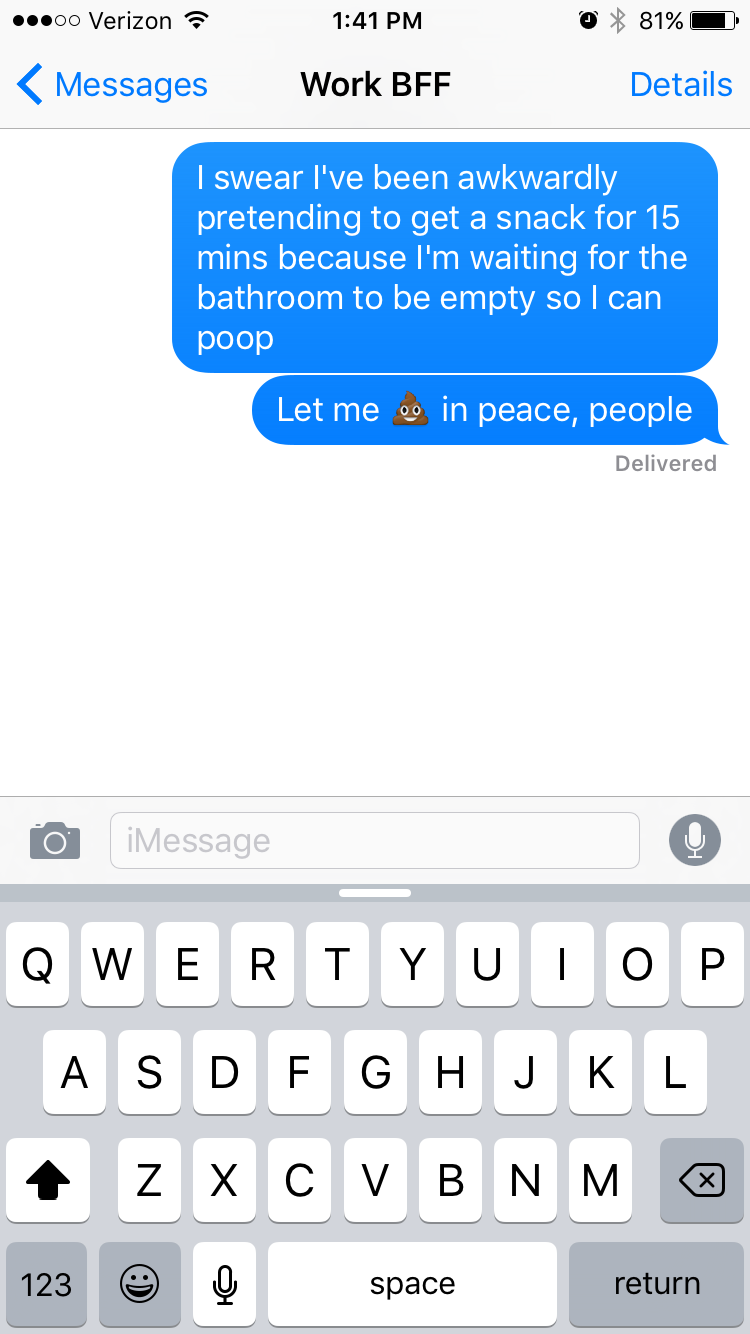 9.
When you were trying to gossip in the bathroom but someone walked in: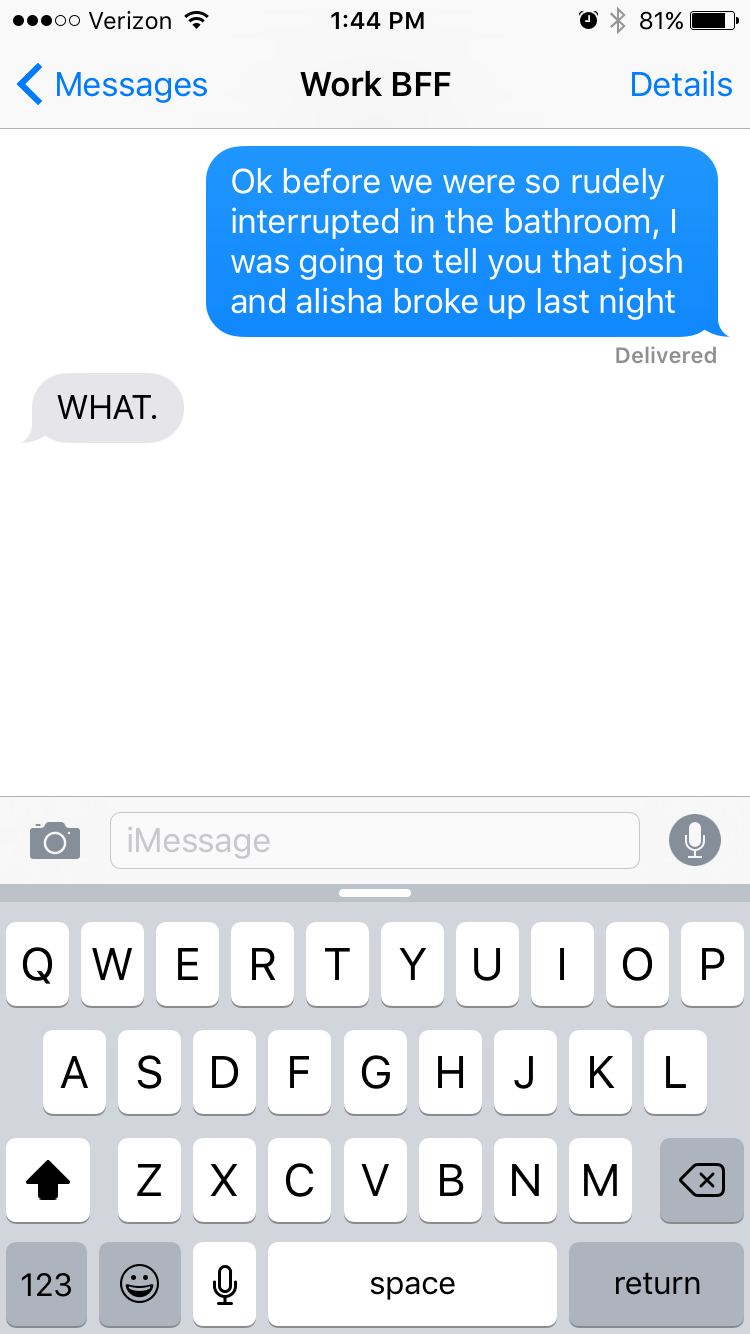 10.
When you have MAJOR goss:
11.
When you use them to kill time: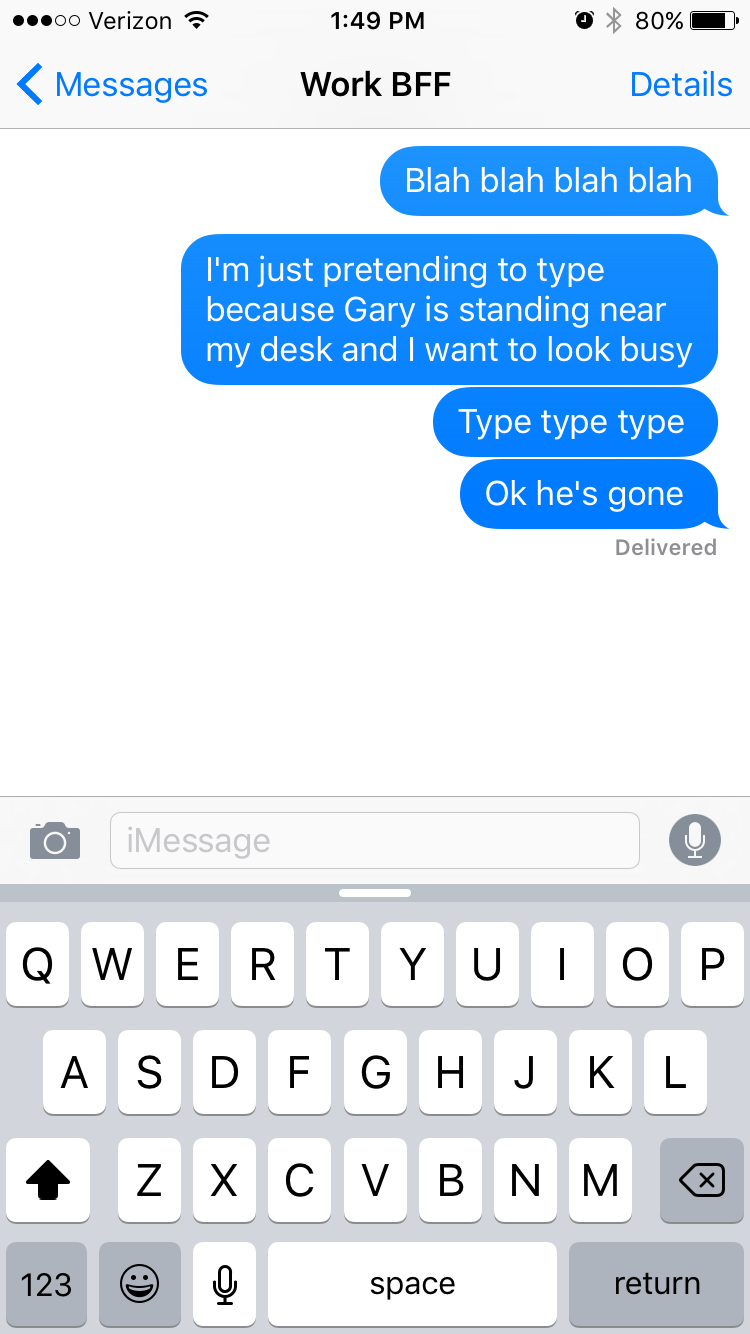 12.
When someone does something unforgivable: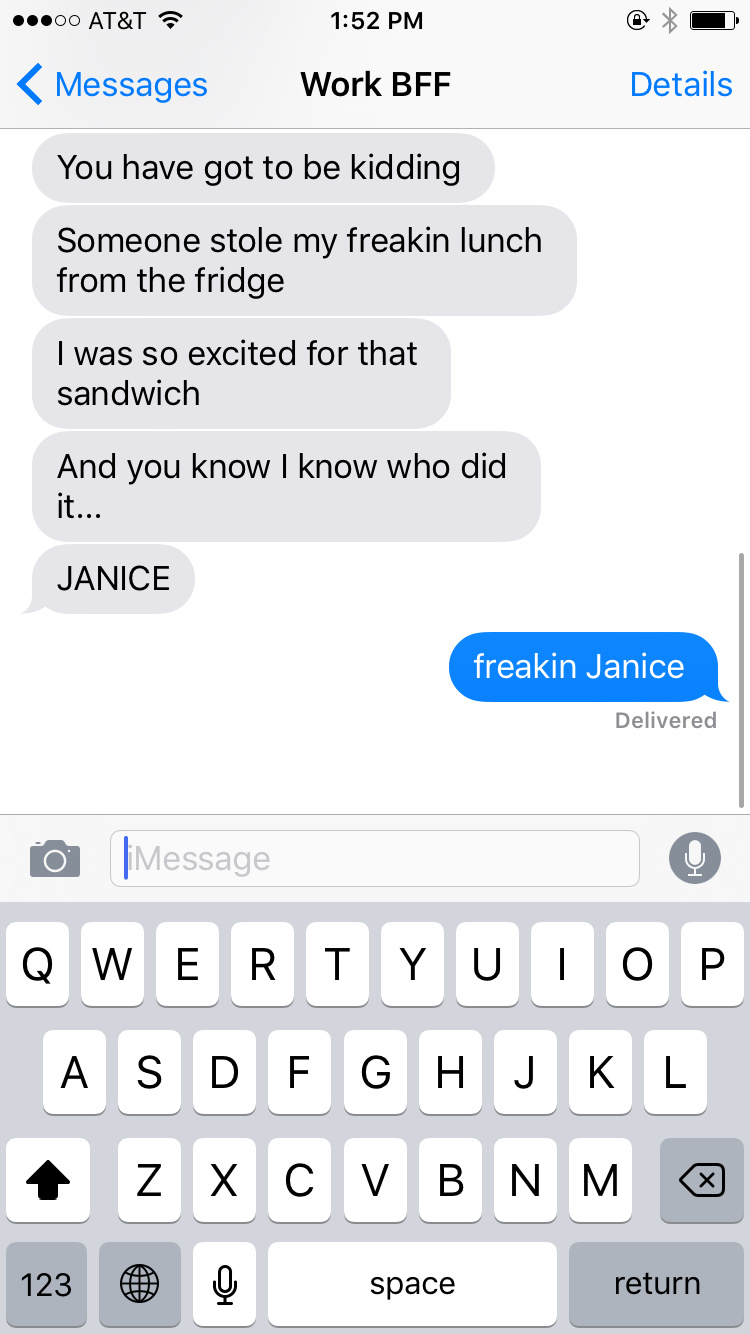 13.
When they are watching you from afar: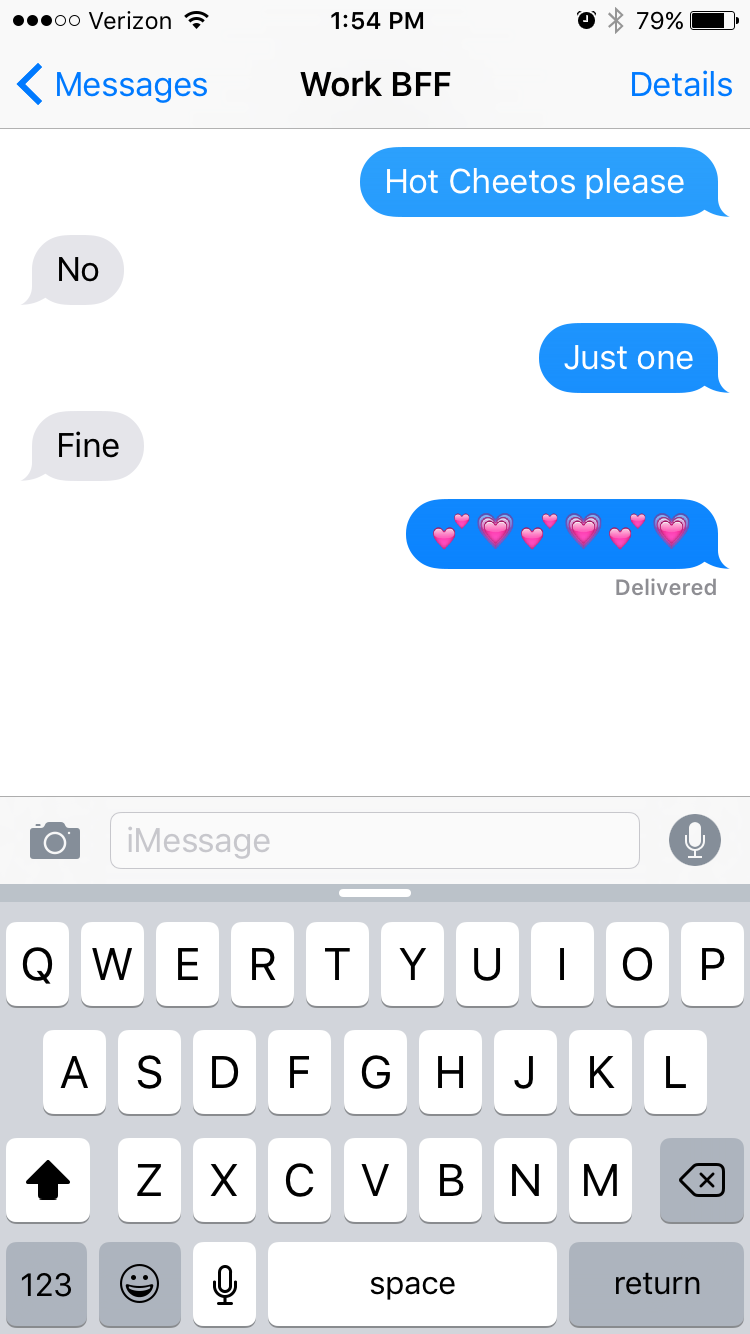 14.
When you need their help deciding what to wear to work:
15.
When you try to help them make better life choices:
16.
When you really, really need a drink: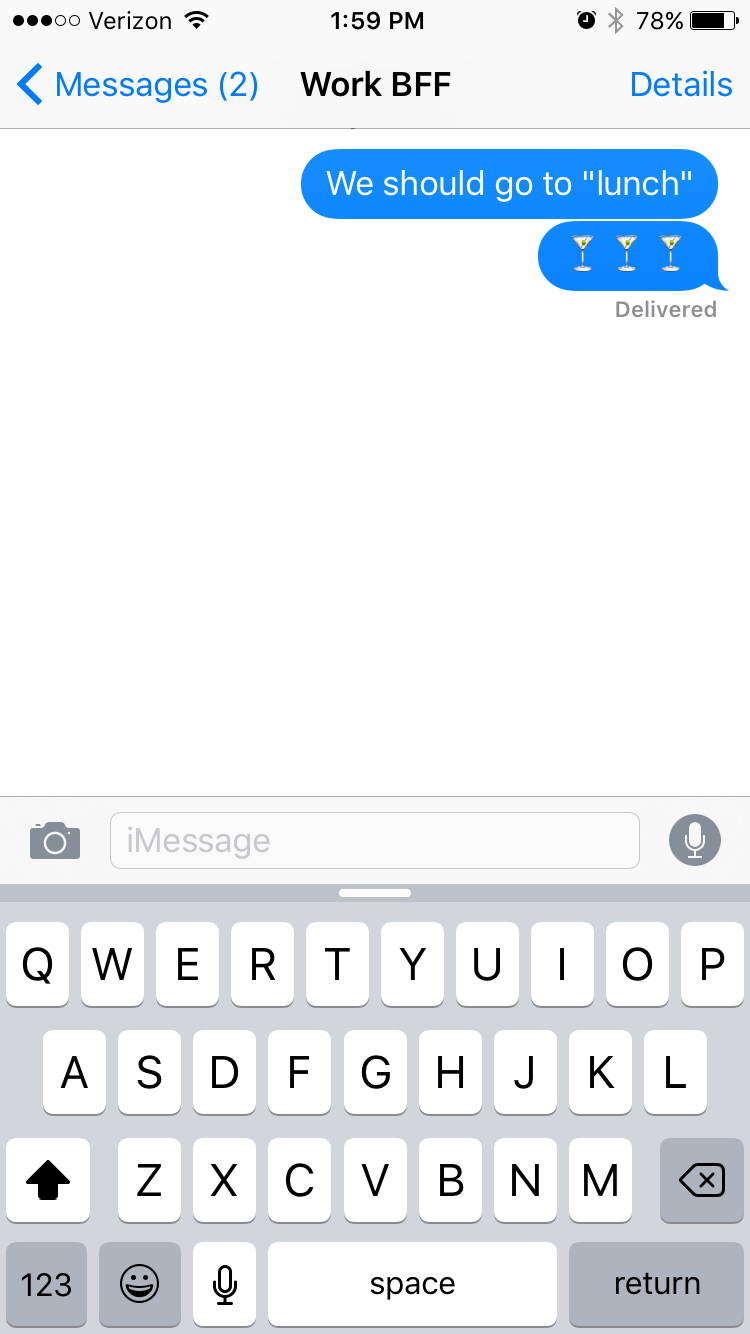 17.
When you try to tell them something from across the office: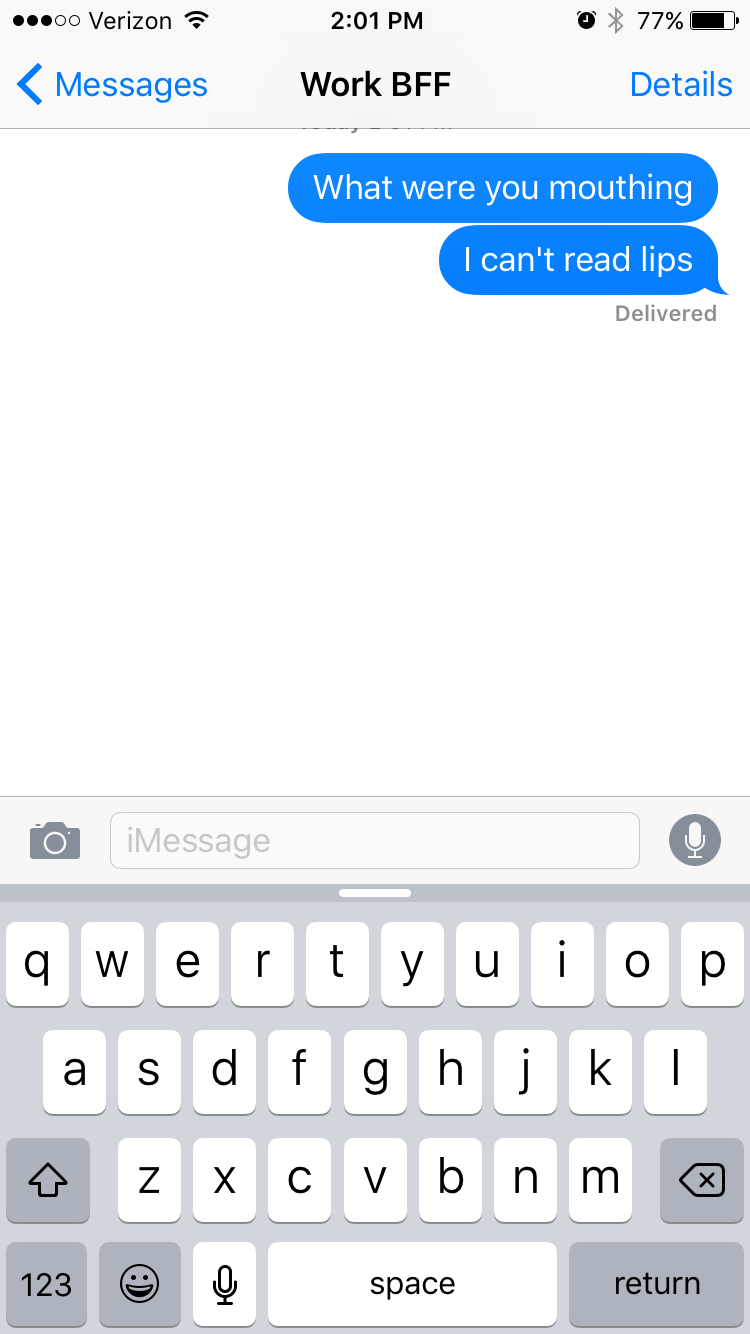 18.
When you have a meeting:
19.
And when it's Sunday night and you realize you could never survive work without your BFF: