People Keep Making The Same Joke About "House Hunters" And It's Funny AF
I'm a freelance hamster trainer, and I have a budget of $950K.
by
,
If you've ever seen an episode of House Hunters you know that sometimes the budget seems, uh...unrealistic.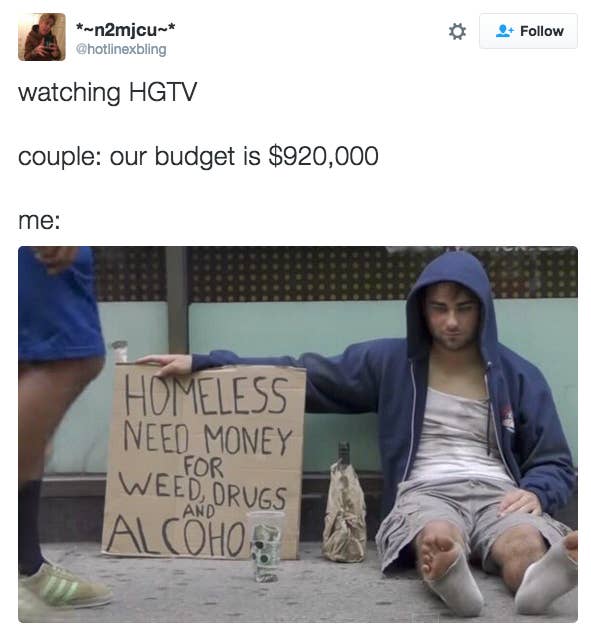 So, naturally, people on the internet have been making jokes about it all day. It's glorious.
1.
A FREELANCE HAMSTER TRAINER!
2.
A blog about meat and beer.
3.
Selling used 8-track tapes is legit.
4.
Love those used-car air fresheners.
5.
Wow, a Dorito artist.
6.
Stay-at-home astronaut.
7.
Restringing toy ukuleles is so important.
8.
Hat critics make $$$!
9.
Realistic.
10.
*Laughs in incoherent Jawa language*
11.
Subway sandwich artists make the world go round.
12.
Gathering all those porcupine quills.
13.
HUGE market for gently used toothbrushes.
14.
The large birds will be thankful.
15.
Thank god for pizza delivery.
16.
*Thinking* about starting a fashion blog:
17.
So many seashells.