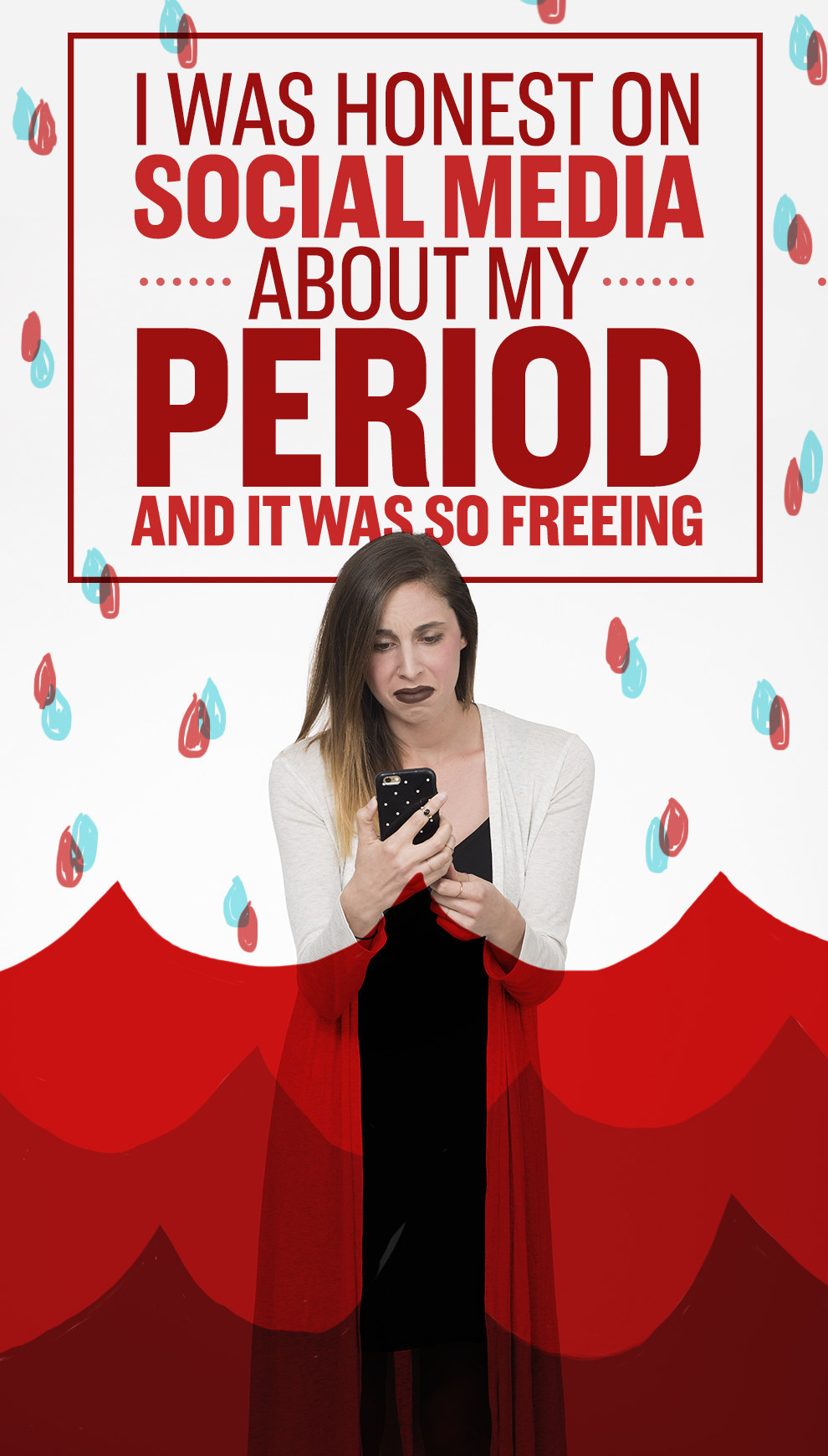 I've had a period since I was 13 years old. And five years ago, I was diagnosed with endometriosis. So my period causes me a lot of pain. It greatly affects my moods. And it comes back EVERY MONTH!
To break it down, for 10 years I've gotten my period 12 times a year, and sometimes even more than that if my body is feeling generous. That's approximately 1,000 days that I have been on my period in my lifetime SO FAR. It's the longest (and hardest) relationship I've ever had.
It's safe to say that it's a pretty big part of my life. But I don't really talk about it unless I'm surrounded by my (female) friends.
Recently I noticed some women talking about their periods on social media and it made me pause.

It started out pretty simple, with a tweet about craving a pop.
But the next day, I was bedridden all day with cramps that made me want to sell my soul to the devil. So I uploaded a picture of it on Instagram.
I kept it up the next day with more humor and pop culture references.
But the next day, when my flow was extra heavy, I decided to post about it on Facebook.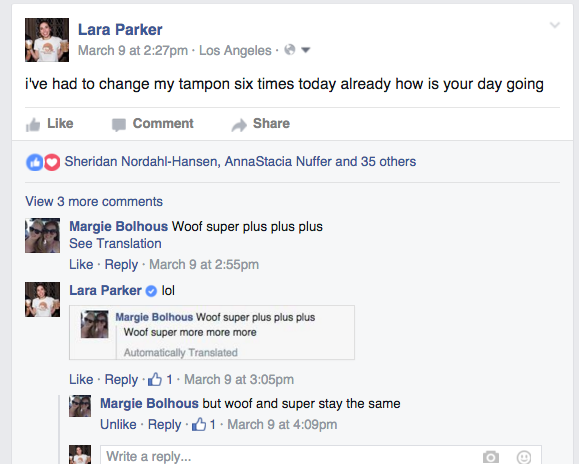 20 minutes later, I felt so weird about my status that I texted my boyfriend asking if he was uncomfortable with it?!?!? IDK????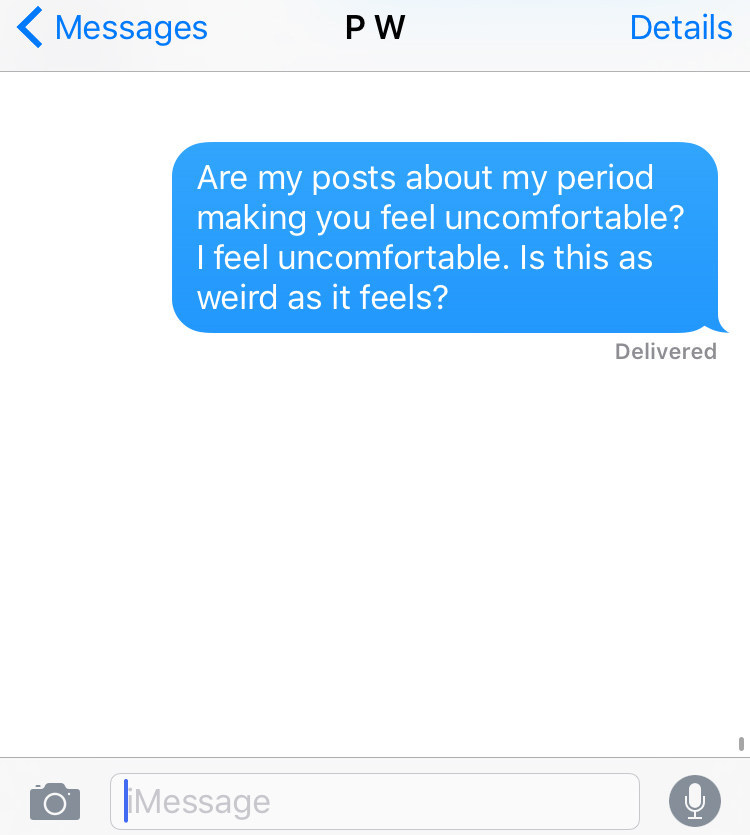 After the first two days, everything got way easier when I realized that people were actually connecting with what I was doing.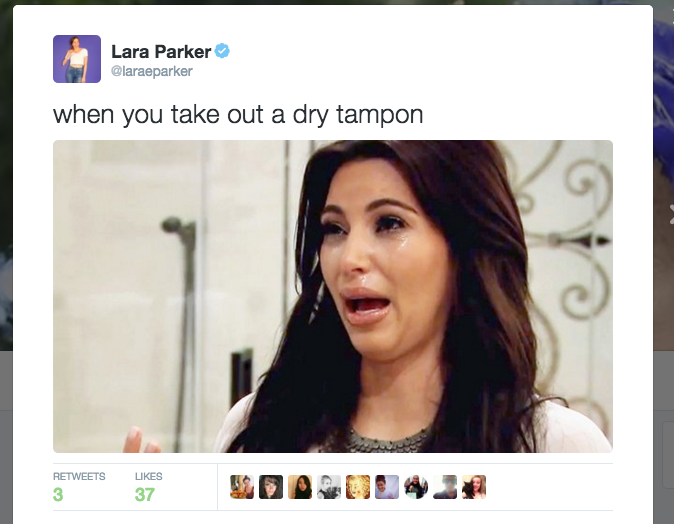 And other people seemed to appreciate it.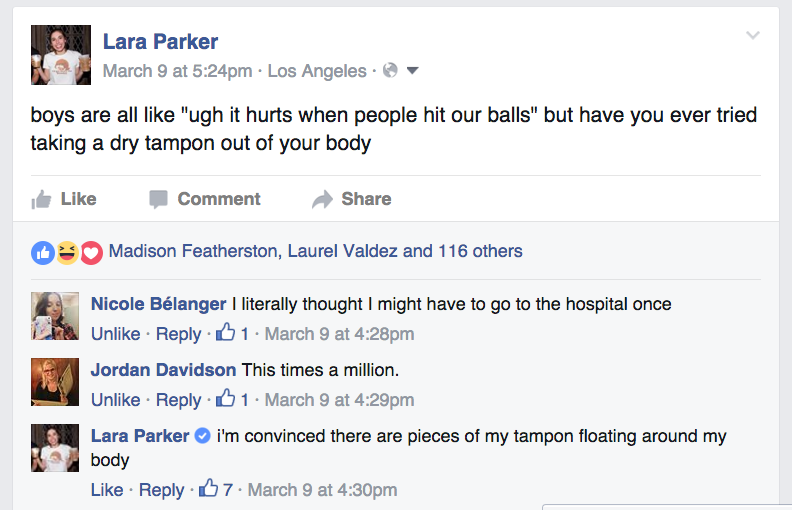 So I kept it up and talked about my period until the end.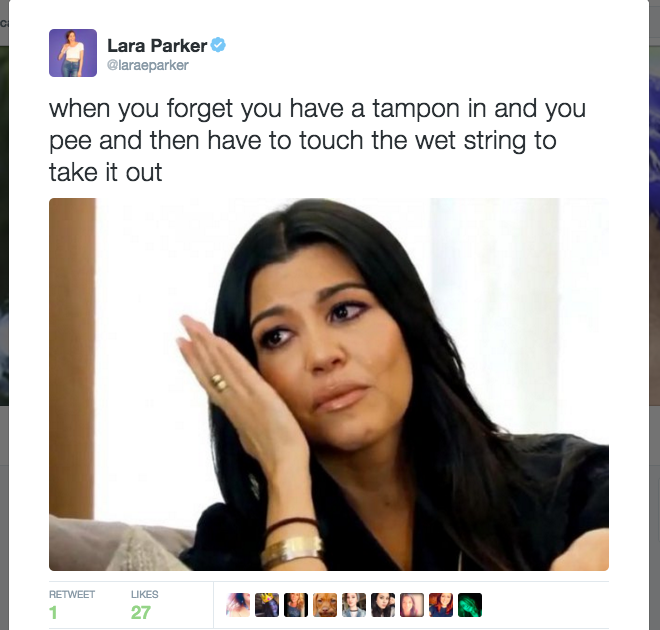 And in the end, I commemorated it with one last update.