I Tried 5 Different Subscription Boxes For My Period So That You Don't Have To
I'll try anything that saves me from having to put on pants to buy tampons.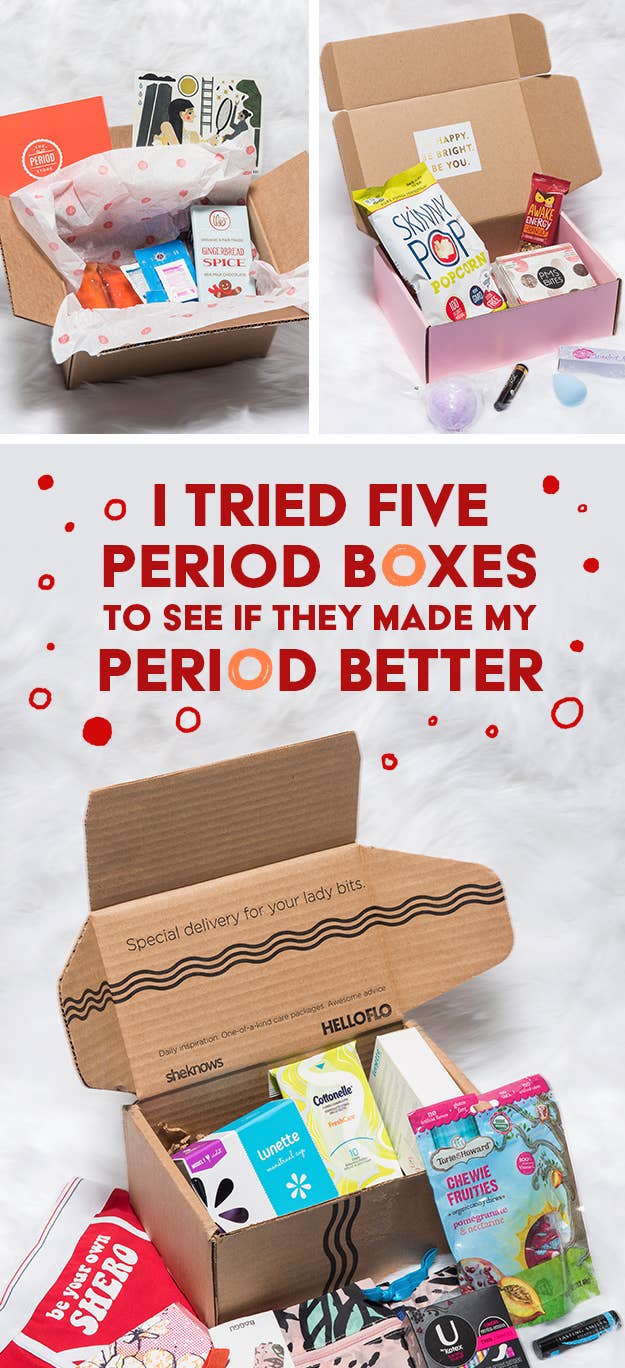 Hello, people of the world, my name is Lara, and every month I bleed from my vagina. I have been doing so for about 10 years now, and it is not what I would call "fun." As someone with endometriosis and other reproductive organ issues — it's even less fun. In fact, it causes me a fuck ton of pain.
So when I realized that there were a bunch of different types of period subscription boxes, I thought, What the hell, I'll try 'em. I ordered five different boxes ranging in price and decided to rate them based on the following:
1. Overall usefulness of the box. 
2. The most bang for the buck!
3. And did it actually make my period better somehow?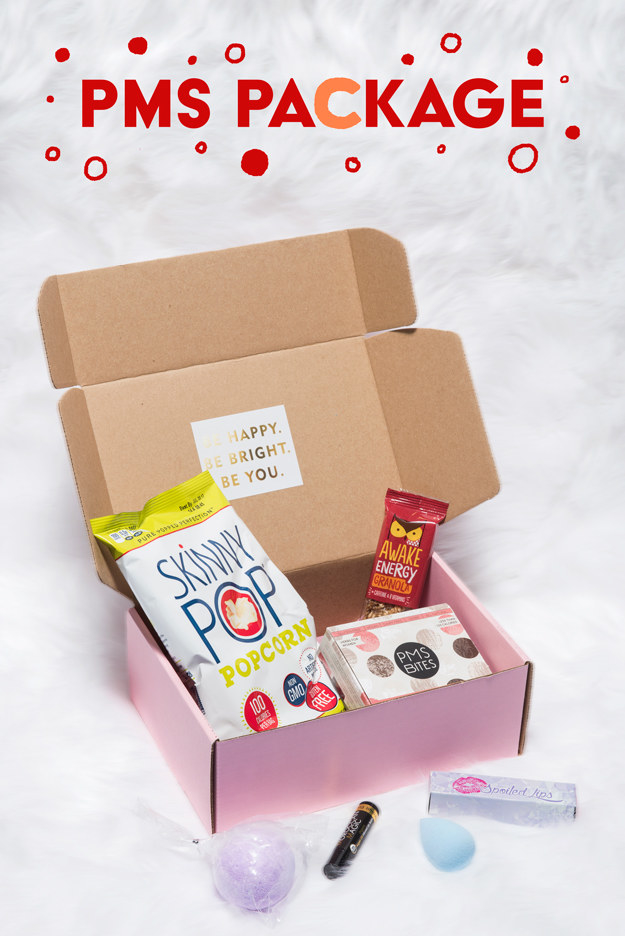 3.
The Period Store, $15 a month for basic, $32.50 for mine with the heating pads + tampons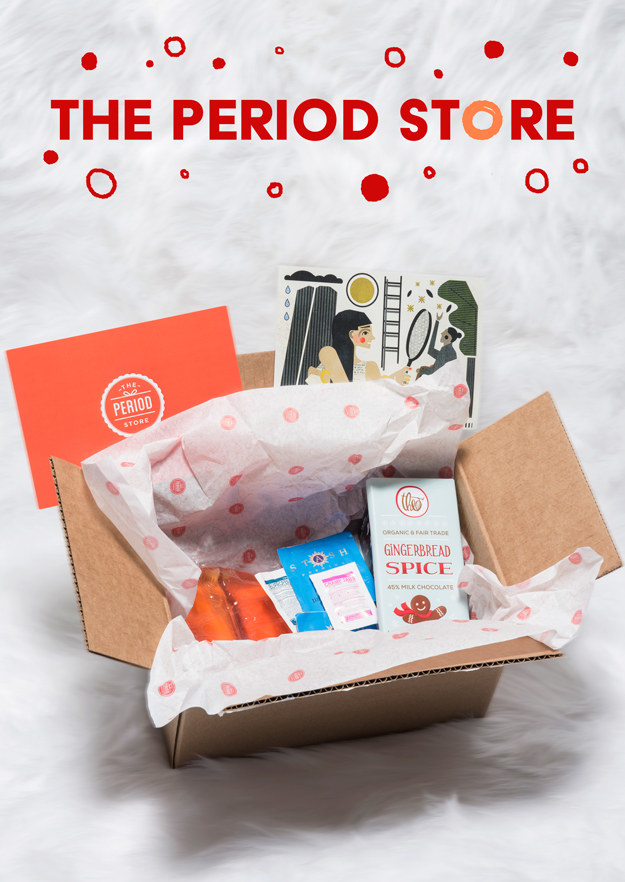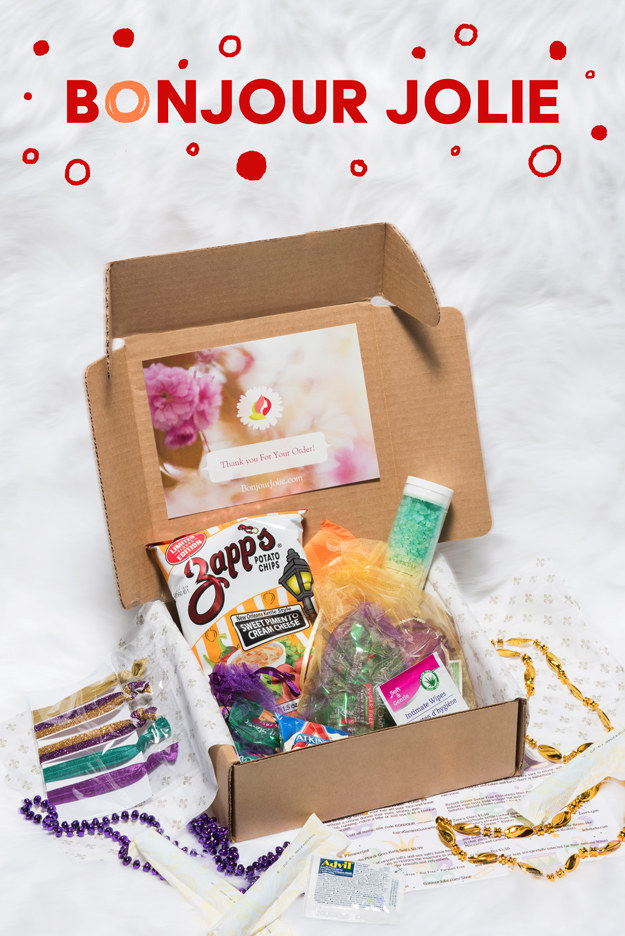 5.
HelloFlo, $44.95 for a box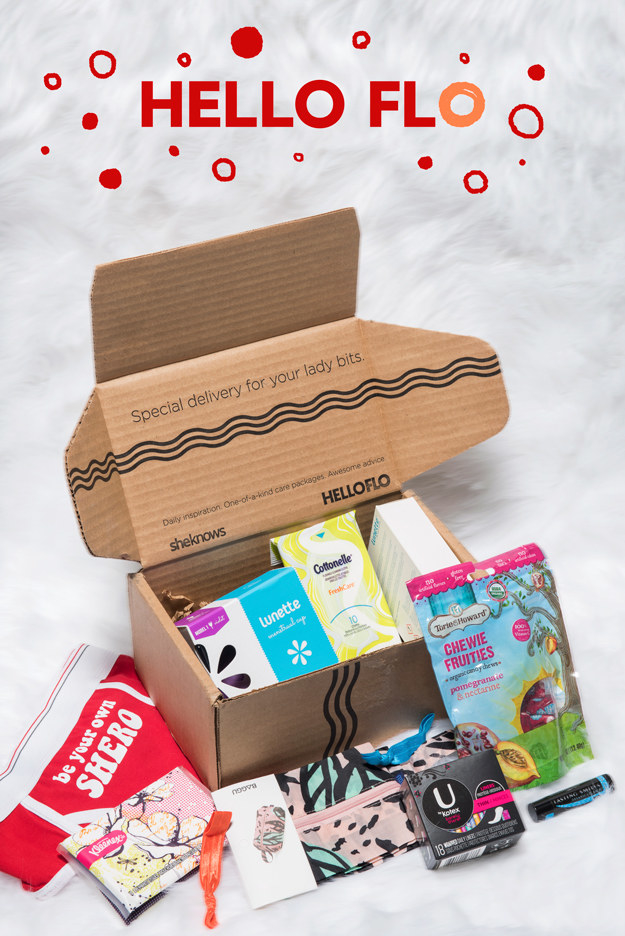 Overall, the two best boxes were the The PMS Package and The Period Store. But the best part of it all is that there are boxes designed specifically to make your period a little less shitty to deal with. It's about damn time!
CORRECTION
A reader pointed out that I had add-ons for The Period Store box that cost extra, a complete oversight by me. The post has been updated to reflect the price I paid!