Hi there, Lara here, and like many of you, I sleep in a bed each night. This bed, aka my bed, had Jersey Cotton sheets from Target on it for YEARS...until recently. And recently is when I got new sheets from Ettitude.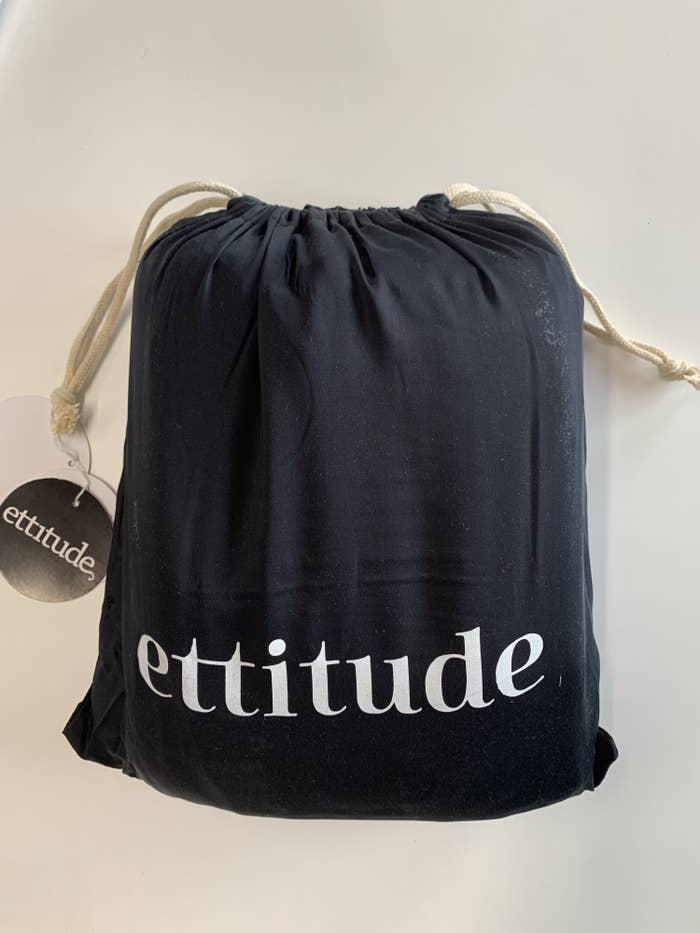 I've never thought to care much about my bedding before outside of "Do these sheets fit on my mattress?" and "Can I wash them in a washing machine?" But ever since I've been sleeping on these sheets, my attitude about bedding in general has changed.
Ettitude sells sustainable bedding that is made using bamboo and while I can't speak to all of their products, I am here today to vouch for their Bamboo Lyocell Sheet Set ($138+).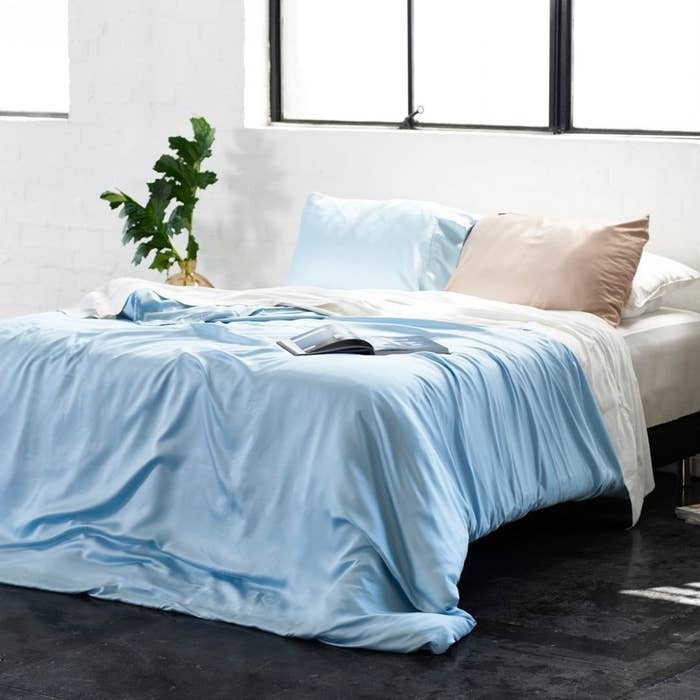 These sustainable sheets are made using 100% organic bamboo lyocell and have a 300-thread count, "sateen weave", and are hypoallergenic — but what really sold me was was reading that these sheets are more environmentally-friendly than cotton sheets.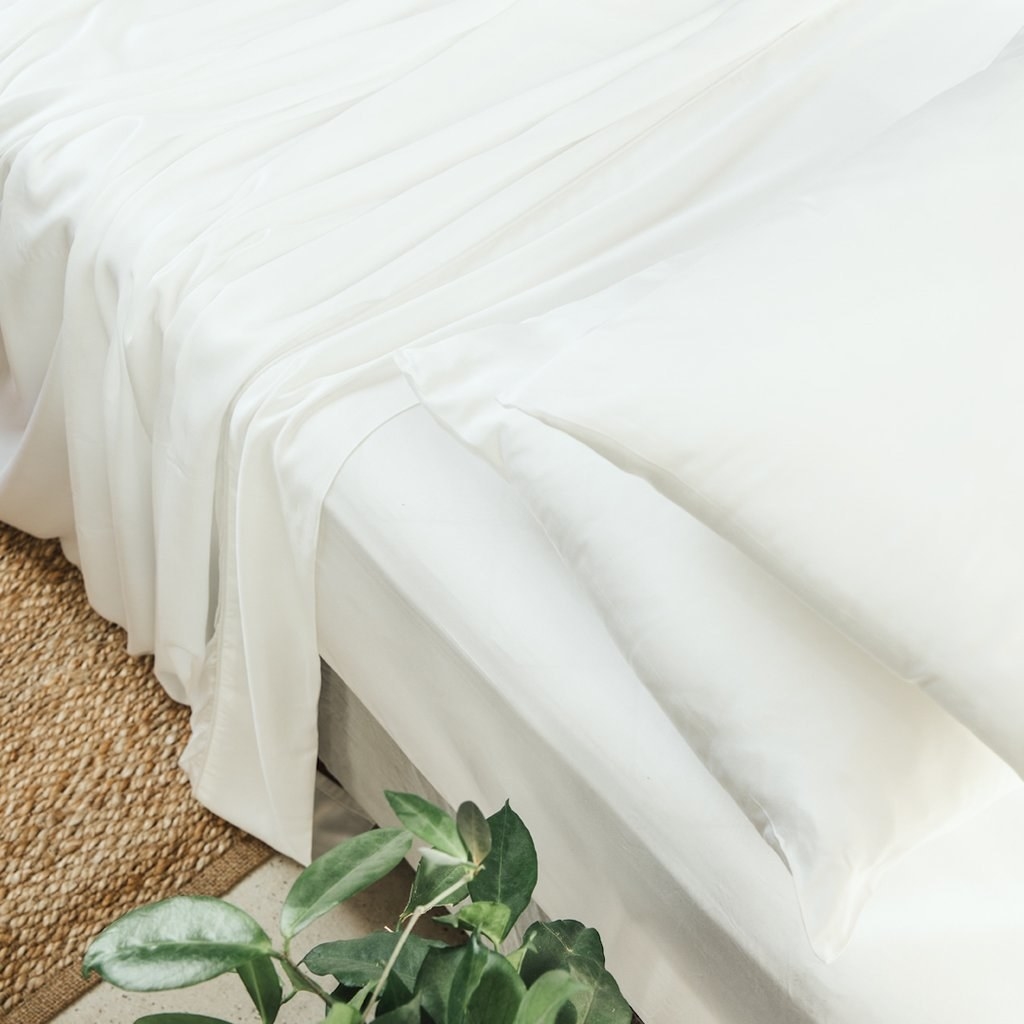 But if being a sustainable option isn't enough for you to shell out a whopping $138+ for a sheet set (totally fair!), then you'll be happy to know that these are hands-down the most luxurious, soft, and silky sheets I've ever had the pleasure of sleeping on. And, you know, I've slept on a lot of different beds in my lifetime, with a lot of different sheets.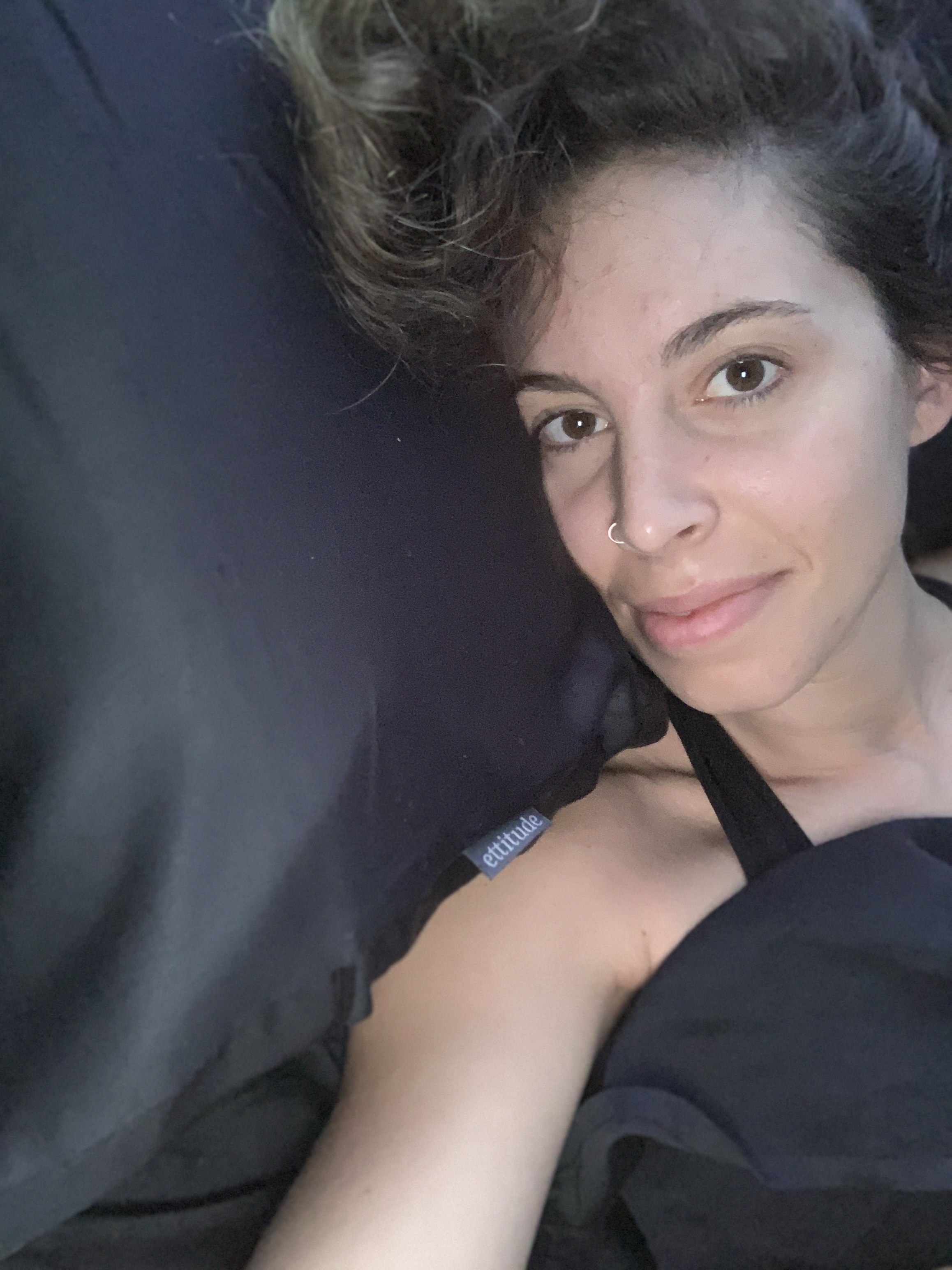 I waited to write about these until I gave them a solid month to make sure I really loved them as much as I did the first night. And I'm happy to say that over a month later, I still love them just as much if not more.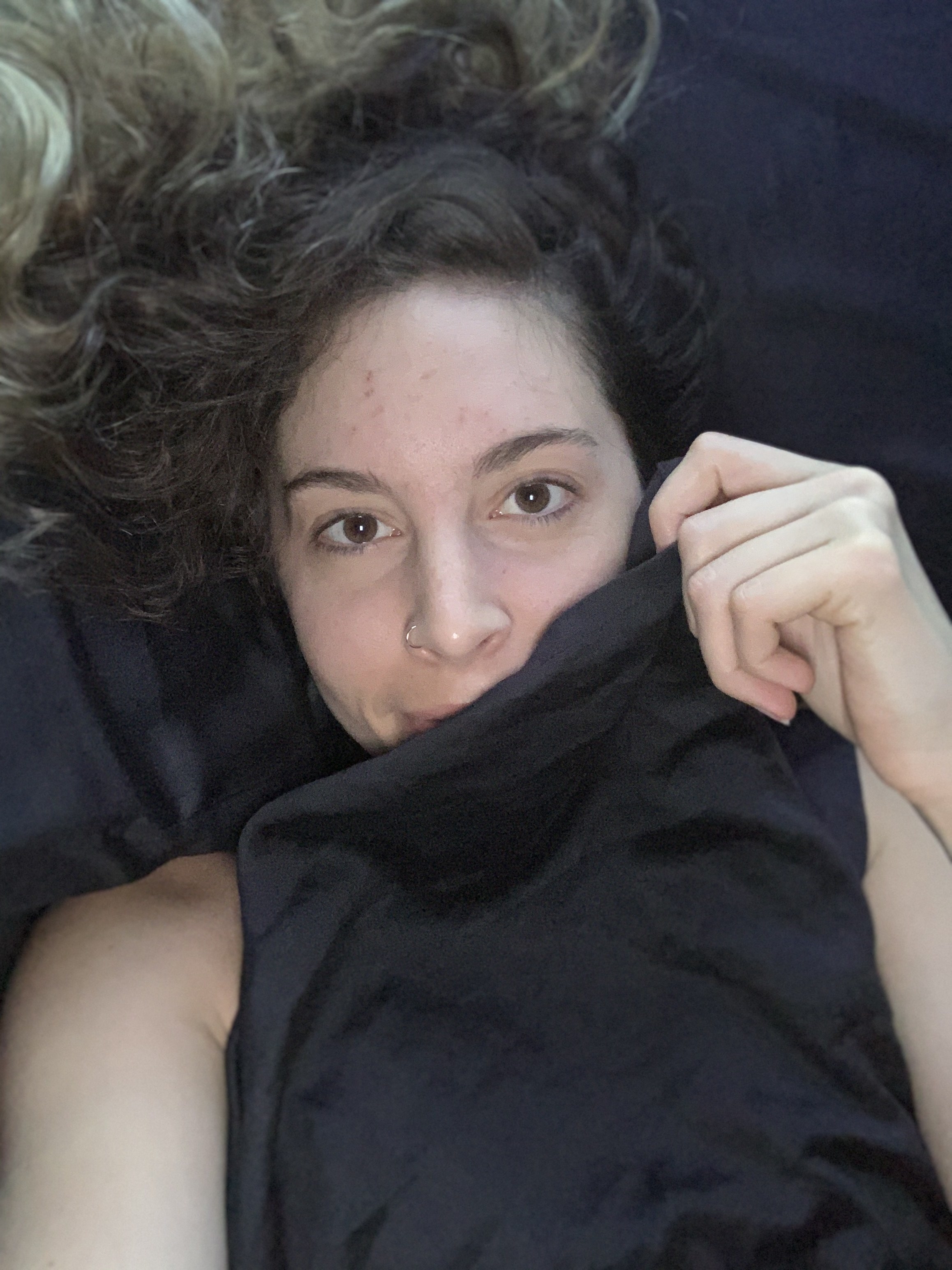 Get your own Ettitude sheets for $139+ (available in twin, twin XL, full, queen, king, and California king sizes and 10 colors). An FYI that I went with the "Pepper" color both because it felt goth and also because my dog's name is Pepper.
Shopping for something specific? Check out BuzzFeed Reviews to find the best things for every budget!

Ettitude sent me these sheets to try but I was under no obligation to review them.