This Is What A CBD Facial Is Actually Like
I love CBD, so I wanted to see what CBD was like on my face.
Hi world, Lara here, and I am obsessed with CBD! I am basically the guy in this tweet:
For anyone who doesn't know — CBD (which is abbreviated from Cannabidiol, btw) is one of 100+ naturally occurring compounds in the hemp plant. THC — a compound found in hemp that gets you high, which is what most people think of when they think of cannabis — is another one. Unlike medical marijuana products (which are derived from plants with high concentrations of THC), CBD oil is made from high-CBD, low-THC hemp. In other words, CBD oils can provide medical benefits without making you stoned out of your gourd!!! You can learn more here.
Recently, I was minding my business at work when I saw a post on Facebook (have you heard of it?) about a new CBD facial at Heyday Skincare, a customized facial bar, and also the place I decided I needed to visit ASAP.
Now, before we move on, I think it's important for you to know that I'm not *really* a facial person. I've literally had two facials in my life prior to this one and one of them was because my mom paid for it (I'm sorry). So why am I, person who has not had very many facials, writing a post about facials you ask? Because this facial had CBD, and though I may not know much about facials, I KNOW CBD.
So since I'm very into CBD and would probably drink pee if it had CBD in it (sorry) I booked my 75-minute CBD facial and BUCKLED THE HELL UP.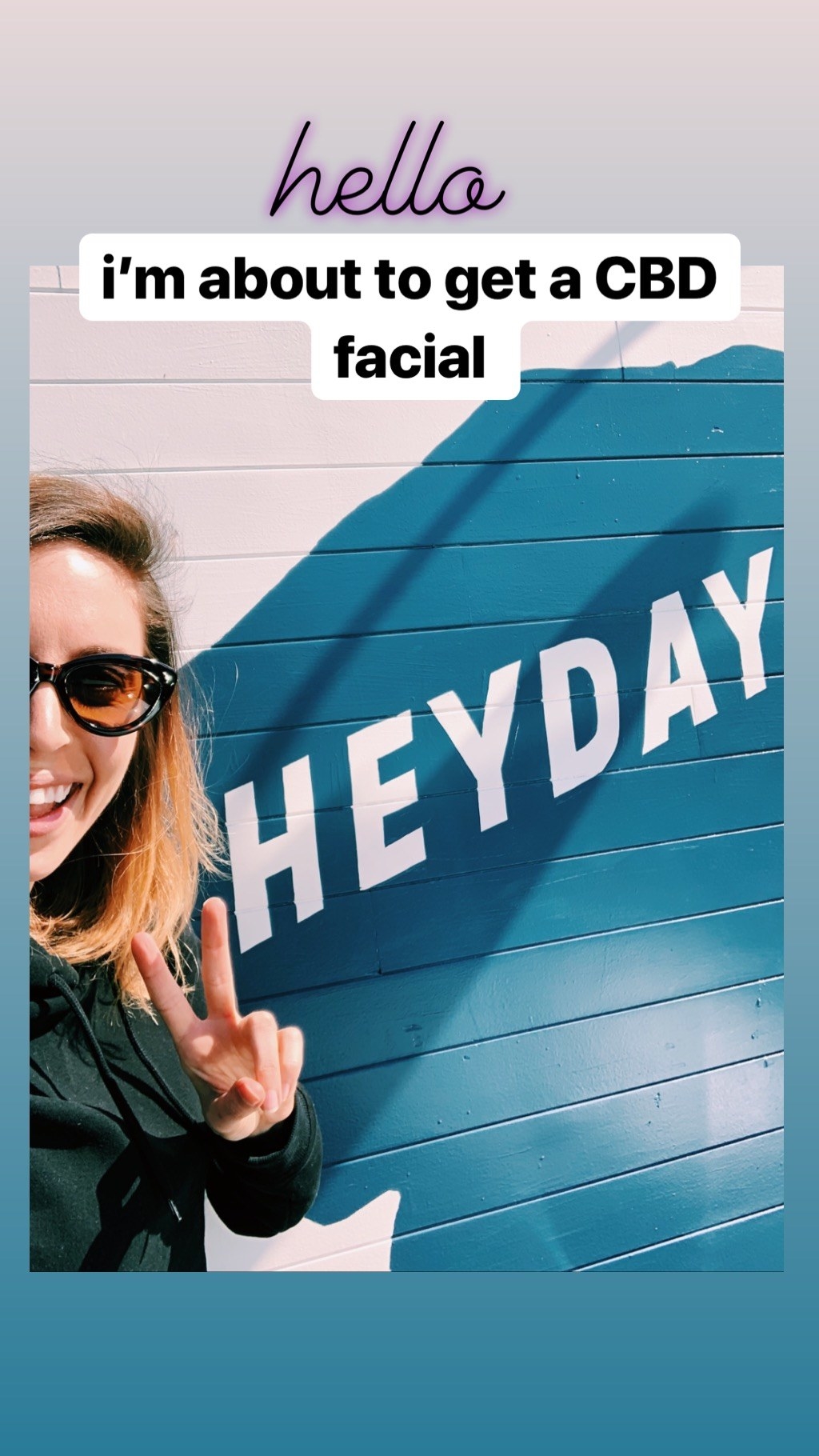 This is what my skin looked like before the facial. I had nothing on my skin except moisturizer.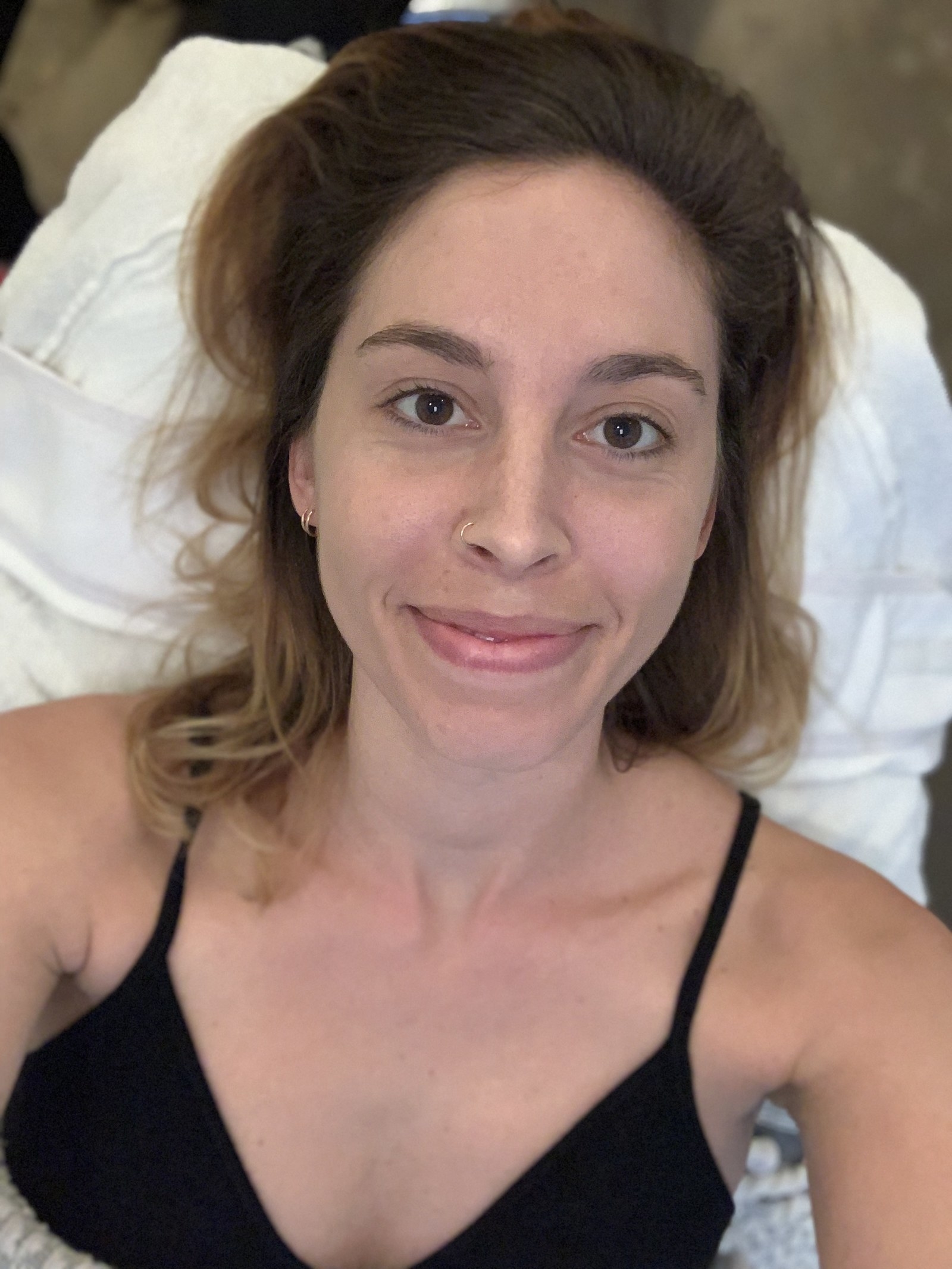 OK! It's finally time for me to describe the facial to you. Are you ready? First up, laying down in the chair. I was immediately given a blanket to cover myself, which was great because I'm cold 102% of the time. My skin therapist (lol) then covered my hair with a towel to prevent it from getting all over my face products.
Then, my face was covered in hot towels. As mentioned above, I am cold 102% of the time so having steaming hot towels draped over my skin was...heavenly to say the least.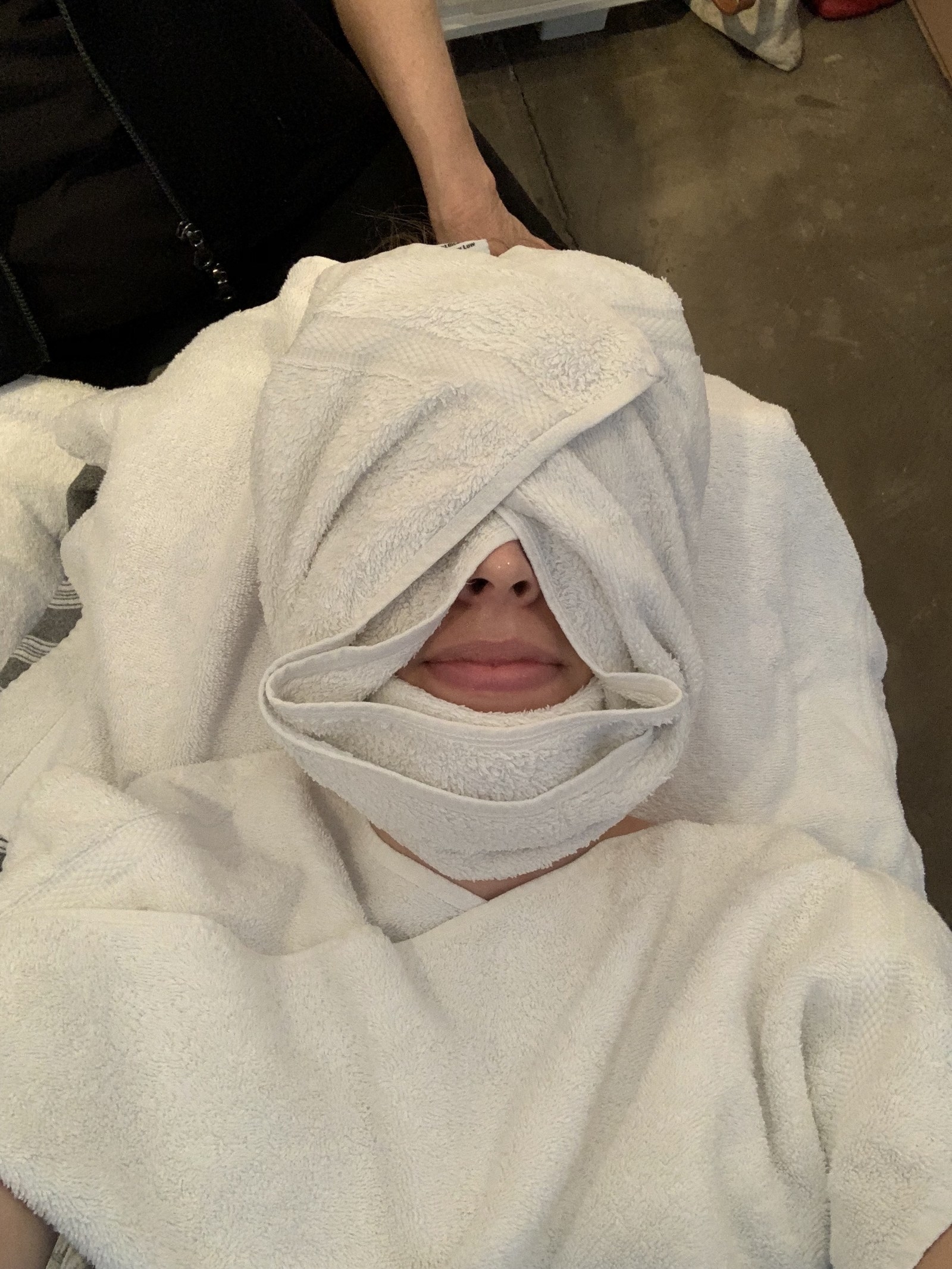 Next up I was given two different peels. One was a sweet cherry enzyme peel and it went on my chin and nose, a general problem area for me (and a lot of people.) The other went on my cheeks and forehead and it was a mango enzyme peel. Both of them smelled so good that I almost licked my face but my tongue isn't that long.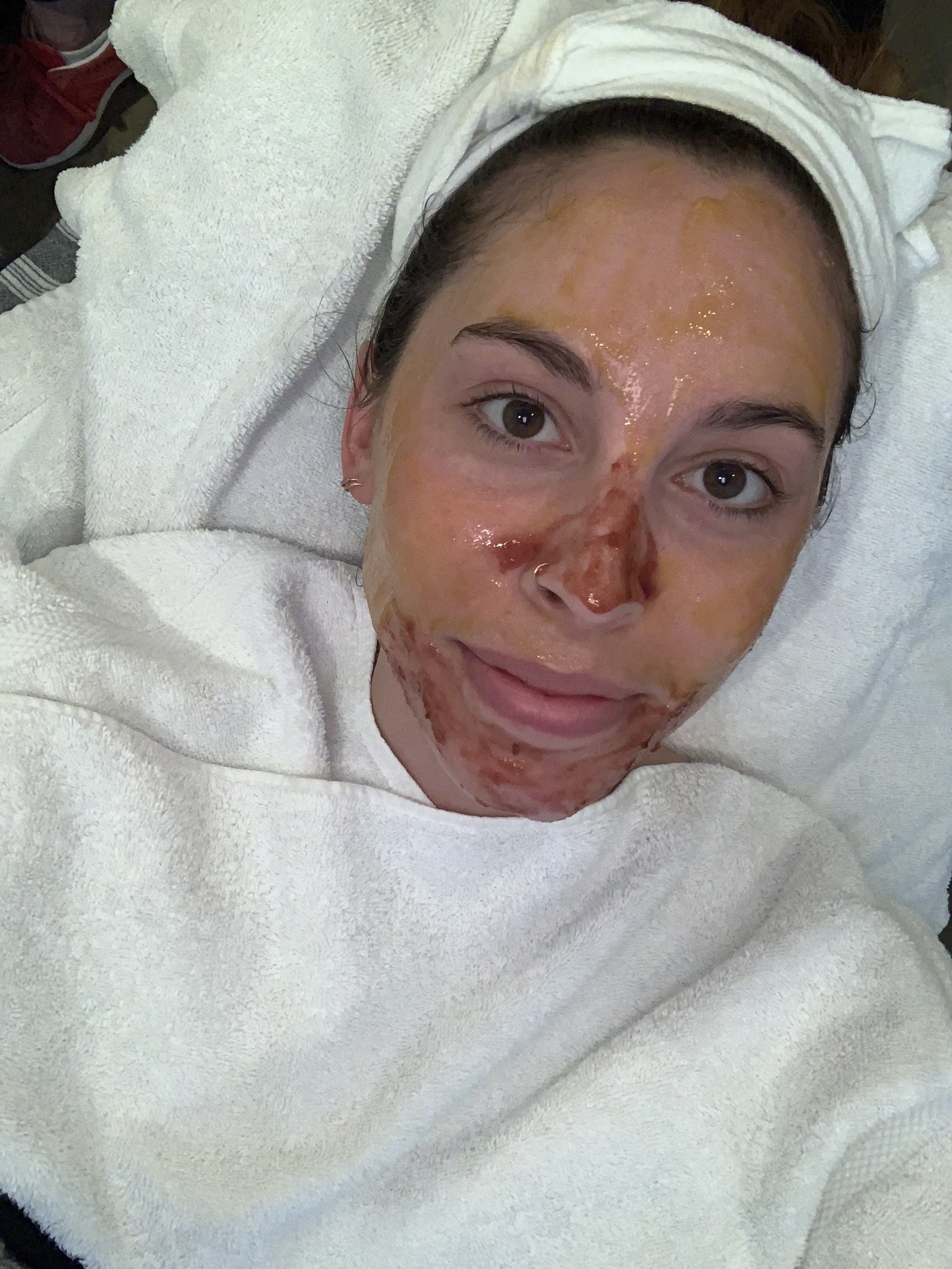 And then it was time to prep for extractions! Don't I look hot? My main areas for extraction (my chin and nose) were coated with a desincrustation solution and then cotton, saturated in the solution, is placed on the areas and left for a few minutes.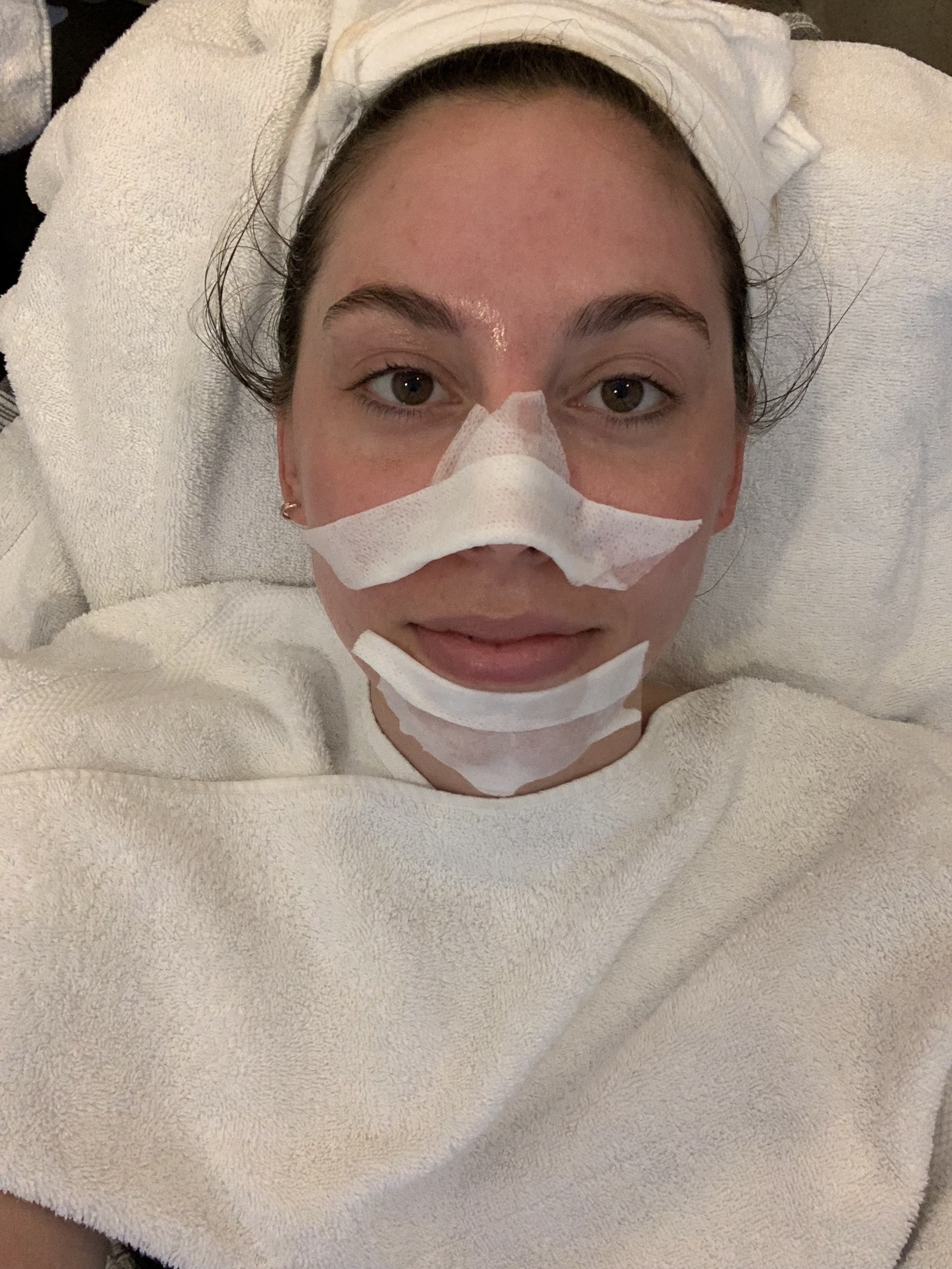 DRUMROLL PLEASE...it is now the part of my facial where CBD comes into play, and this time it came into play in the form of a CBD honey mask from The Keeper's Stash. You guys, it's edible.
After letting the honey CBD mask sit on my skin for 20 minutes, my skin therapist removed it and put some moisturizer, a CBD serum, and sunscreen on my new skin and sent me on my way. Here's what my skin looked like immediately after the facial: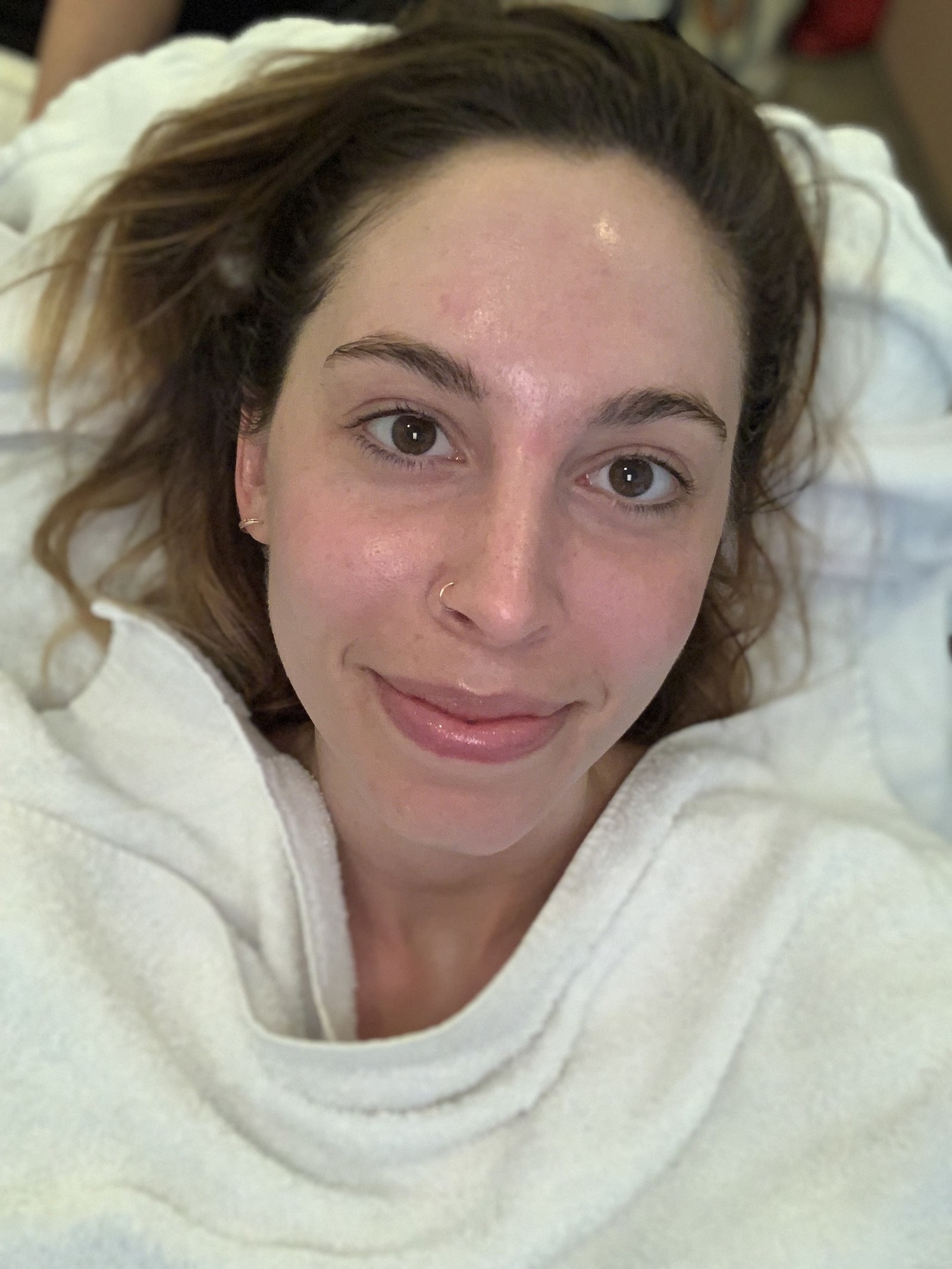 And here's how my skin looked in the sun 10 minutes post-facial! I WAS FUCKING GLOWING, if I do say so myself.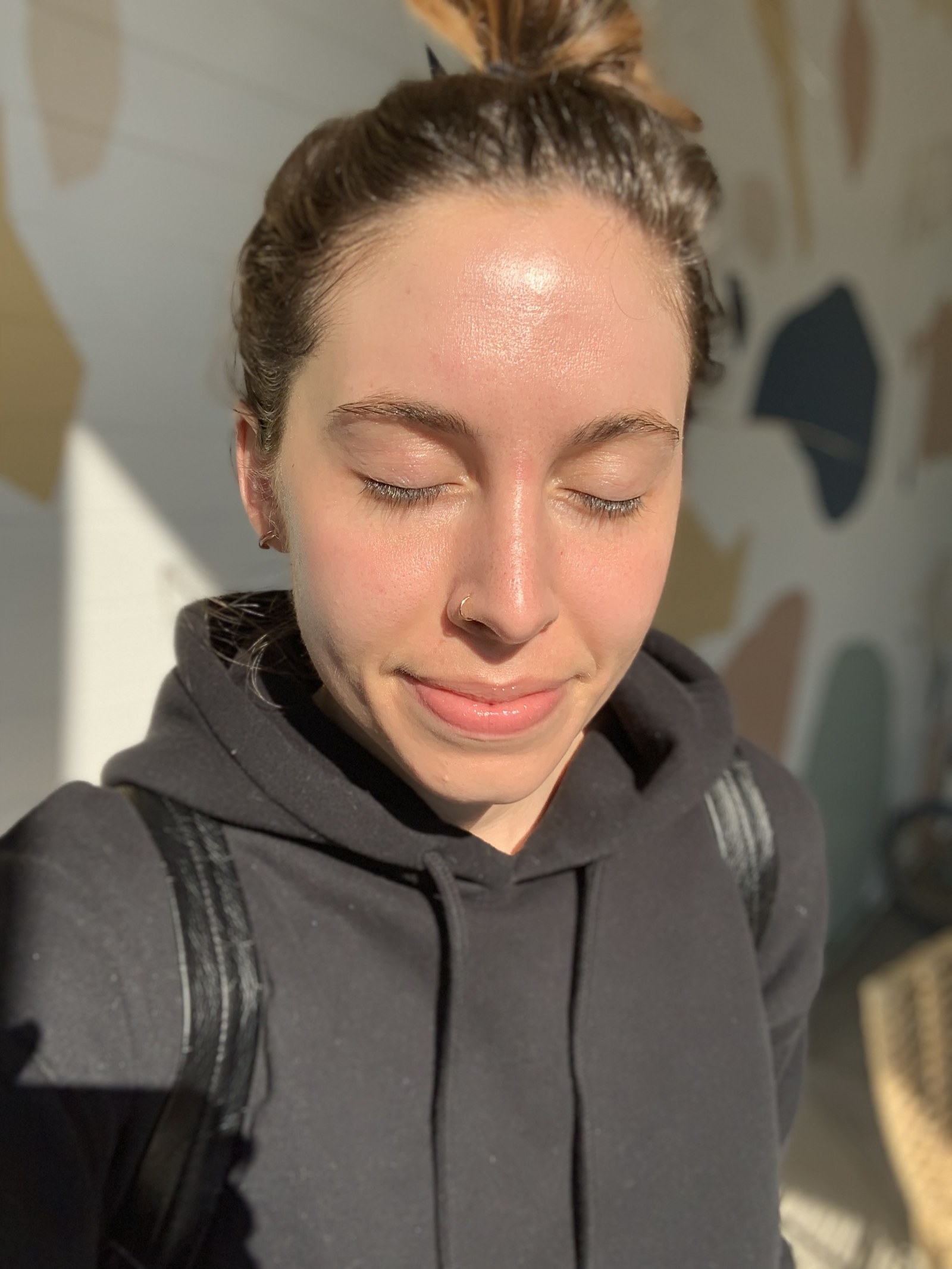 So overall? I loved it. I won't say that the CBD facial changed my life, but I will say that I would absolutely get another one, and soon. It was relaxing, my skin looked great, and it had CBD in it, so.
I was provided the facial free of charge, however the regular 75-minute CBD facial at Heyday is $140.