Attention people with dark souls and people without, the thing you never knew you always wanted has finally arrived. That's right — black ice cream is a thing.
The official flavor is almond charcoal and the black color actually comes from activated charcoal.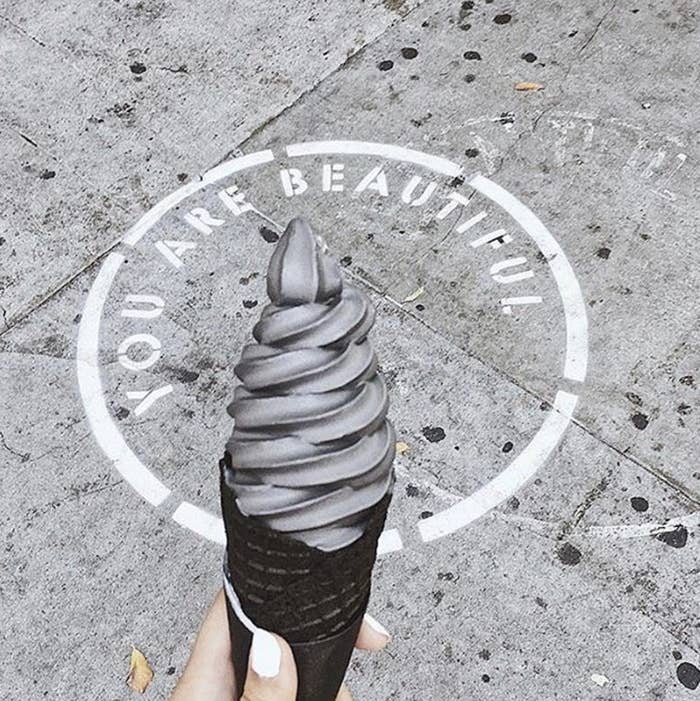 The almond charcoal flavor is also available IN CONES!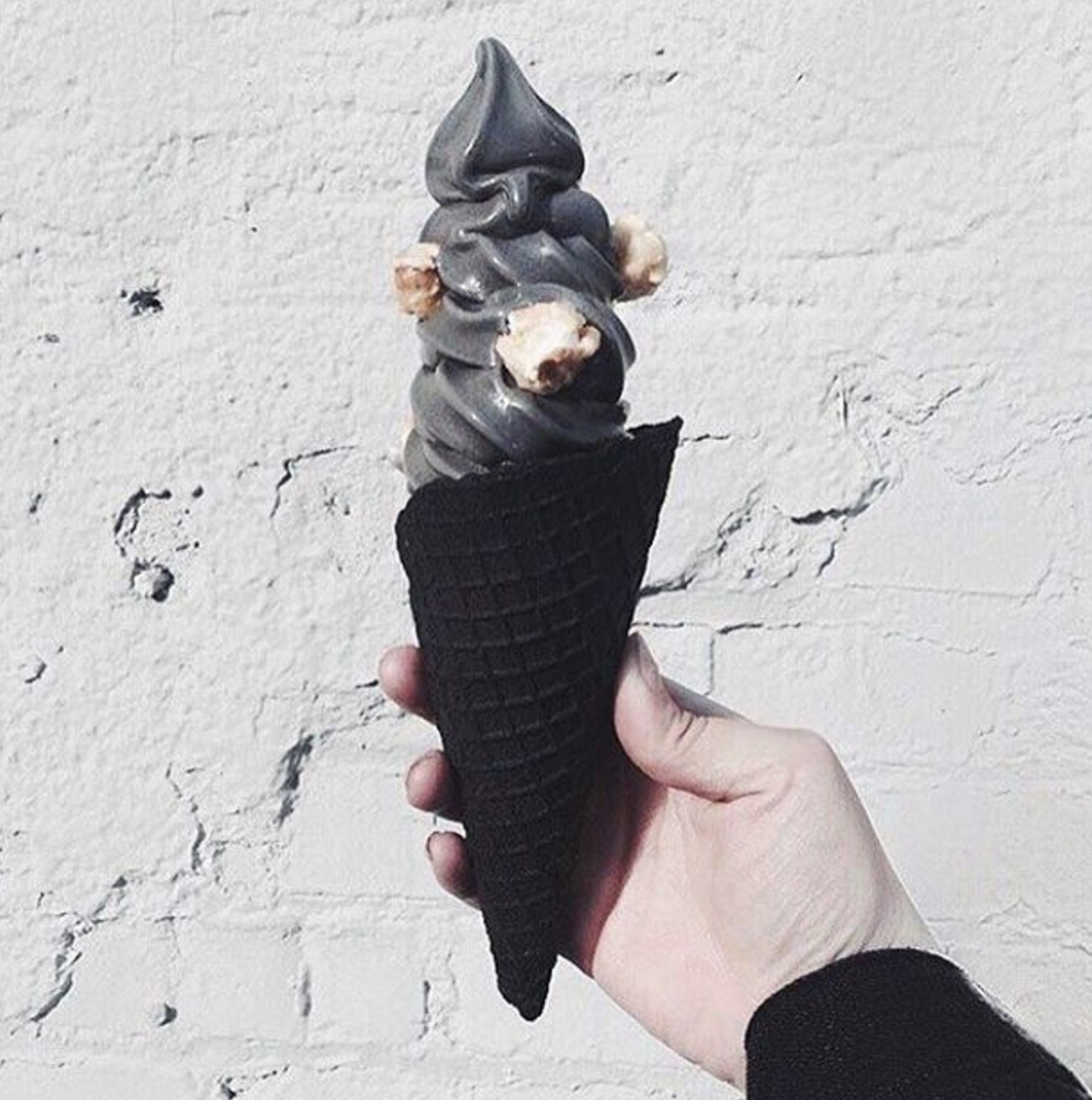 You can get a lot of toppings on the black ice cream as well... if color is more your ~thing.~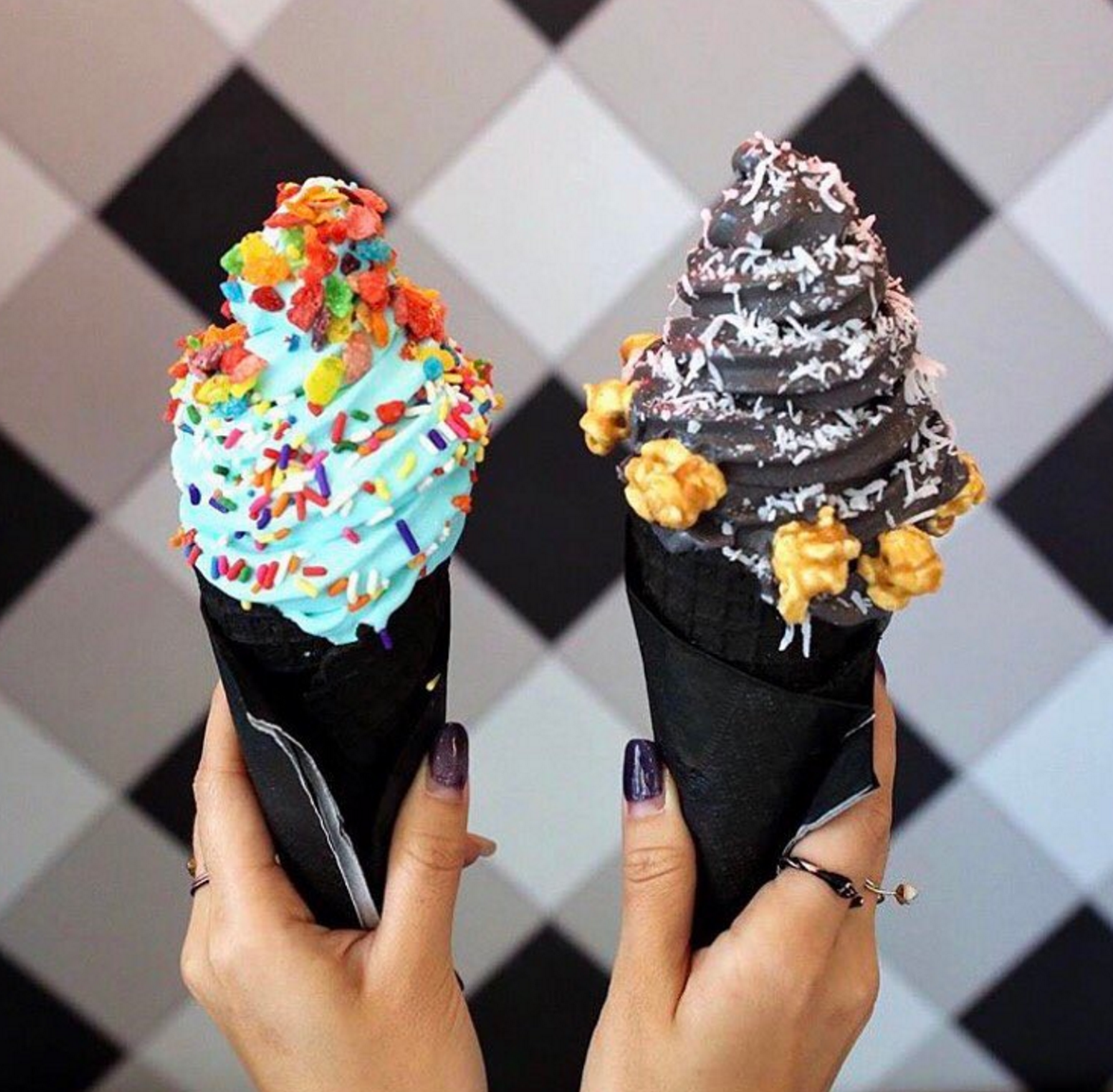 Or you can be true to your heart and soul and get the charcoal ice cream and the charcoal cone.