Unless you have been offline for the last two months, you are probably well aware by now that Tom Sandoval cheated on his long-time partner Ariana Madix — who are both cast members on the greatest show of our time, Vanderpump Rules — with her good friend (and also castmate) Raquel Leviss. It was an explosive story that first broke in March *while the current season was airing* and it all came to a head with a recently filmed finale episode airing last night that saw the entire cast, including Tom and Ariana, airing it all out.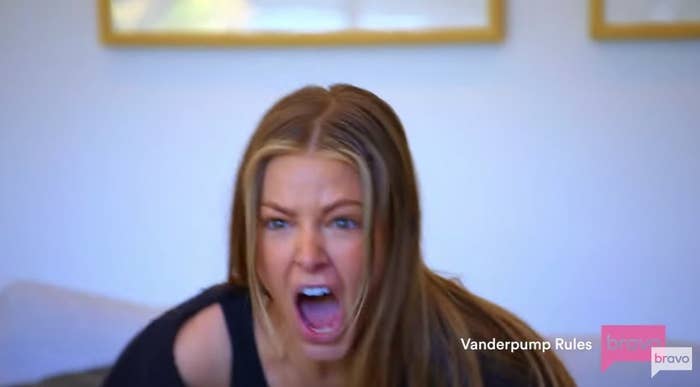 But if that episode wasn't enough to have you absolutely *glued* to your TV, then I have good news for you: Ariana Madix appeared live on Watch What Happens Live immediately after the finale aired. We learned even more about the affair, her feelings about it, and even her new man. And I've got all the details below!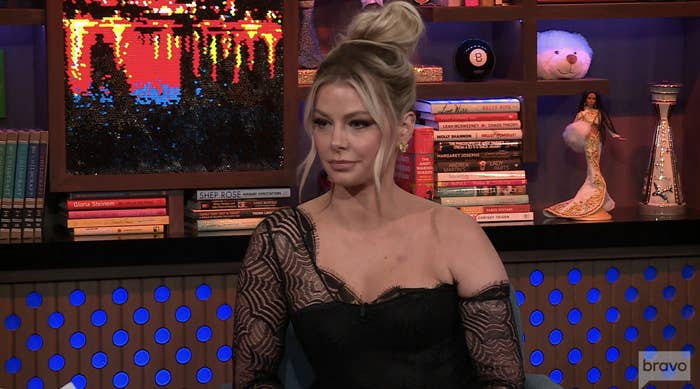 1.
When Andy asked if she had ever had a prior inkling that something may be going on before she went through Tom's phone on the fateful night at Tom Tom, Ariana shared that she had looked at his texts and phone before but she wasn't suspicious about an affair. She knew something was "clearly going on with him mentally" and that was what she picked up on.
She also noted that Sandoval was "very good" at concealing all the evidence and hiding his double life. 

2.
She described Raquel's demeanor on the night of the confrontation as "odd" and said that Raquel didn't want to tell her anything and she had to "beg, screaming crying and throwing up" to get her to reveal that they had shared "a kiss" after the girls trip.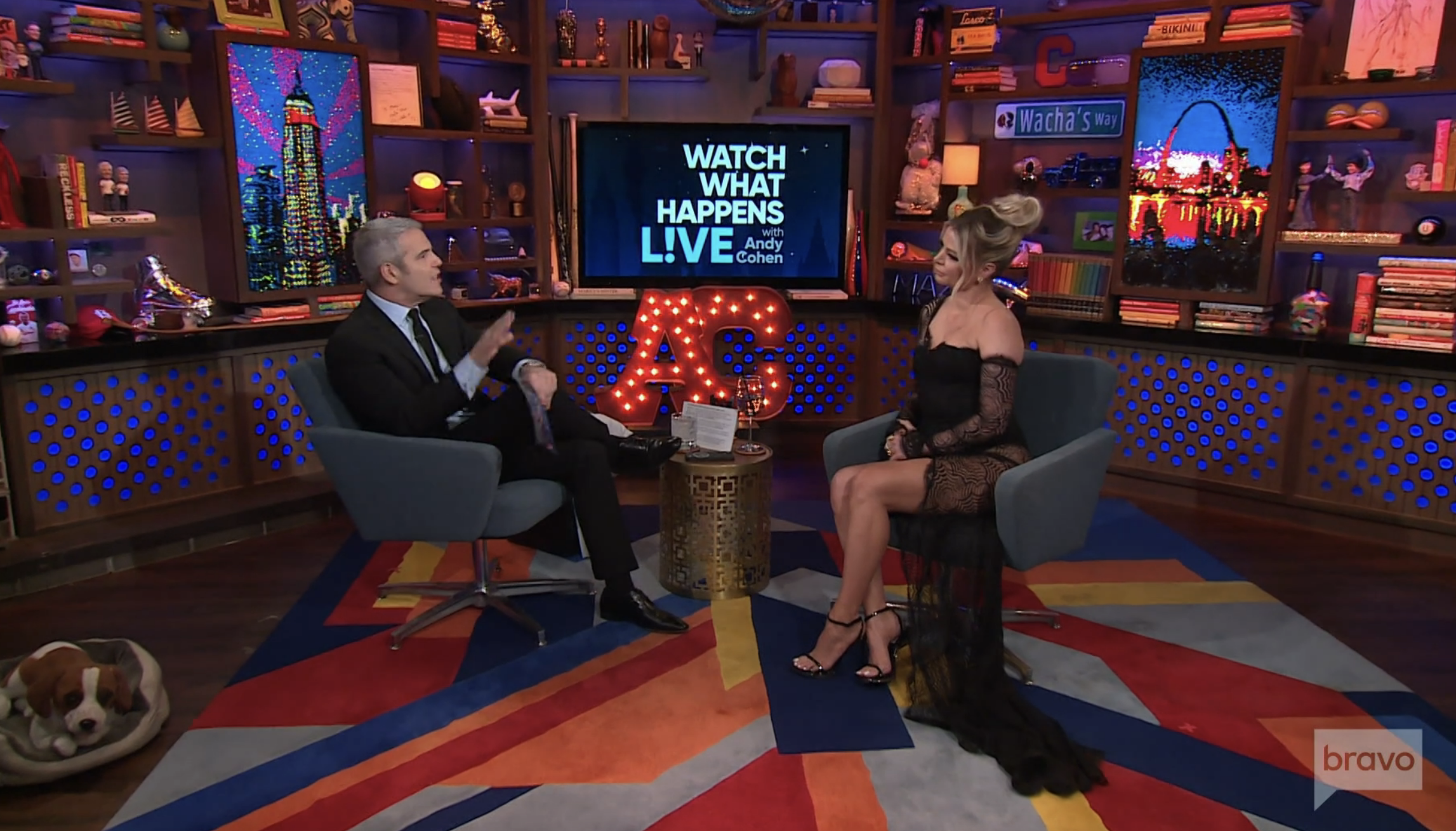 3.
Ariana said she read online about a theory that Tom Sandoval was making promises to Raquel that he was going to break up with Ariana throughout their affair and that she "thought it made a lot of sense."
4.
When asked if there was any truth to Tom Sandoval's claims that he had tried to break up with Ariana multiple times, Ariana said that was not true.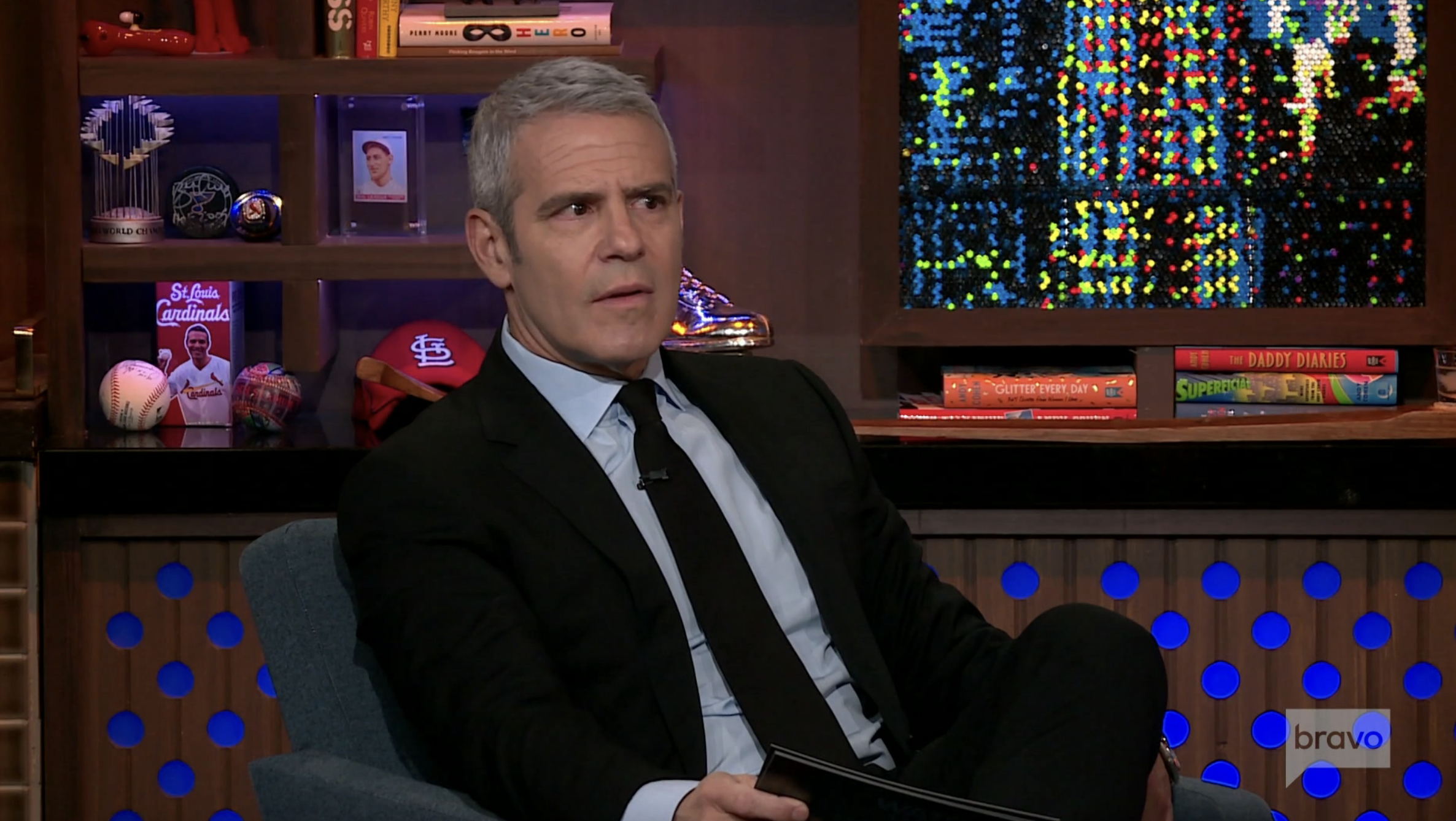 5.
When Andy asked about Tom Sandoval sharing with Scheana that he had cheated on Ariana "one other time" and it may not have been a random person, Ariana shared that she "has a guess" who the person Tom cheated with is and she's not in the show universe and that Andy Cohen hasn't met her. But it is, in fact, a woman!
6.
When asked about Raquel's decision to file a temporary restraining order (TRO) against Scheana, Ariana said she thought this was "pathetic."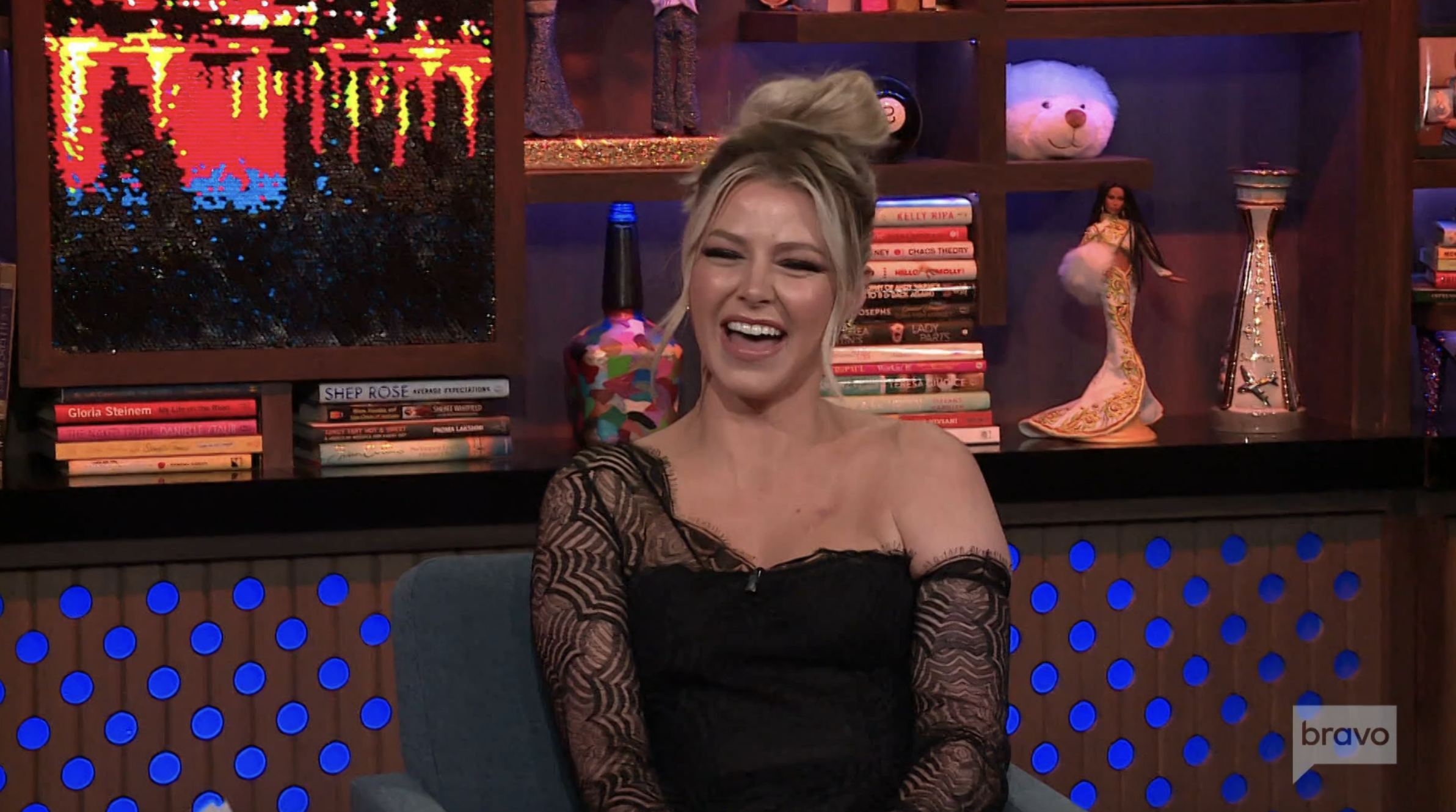 7.
After Andy thanked Ariana for speaking with him and not Howie Mandel (LOL), he then asked Ariana if she had watched that bleak interview. She shared that she did NOT watch, but she did read recaps and agreed with James Kennedy that it was "a rock bottom moment."
She described it as "an hour and a half of nonsense." 

8.
When asked about her plan with the house she owns with Tom, she shared that her plan is to sell the house, as she wants her "money out of that house as quickly as possible."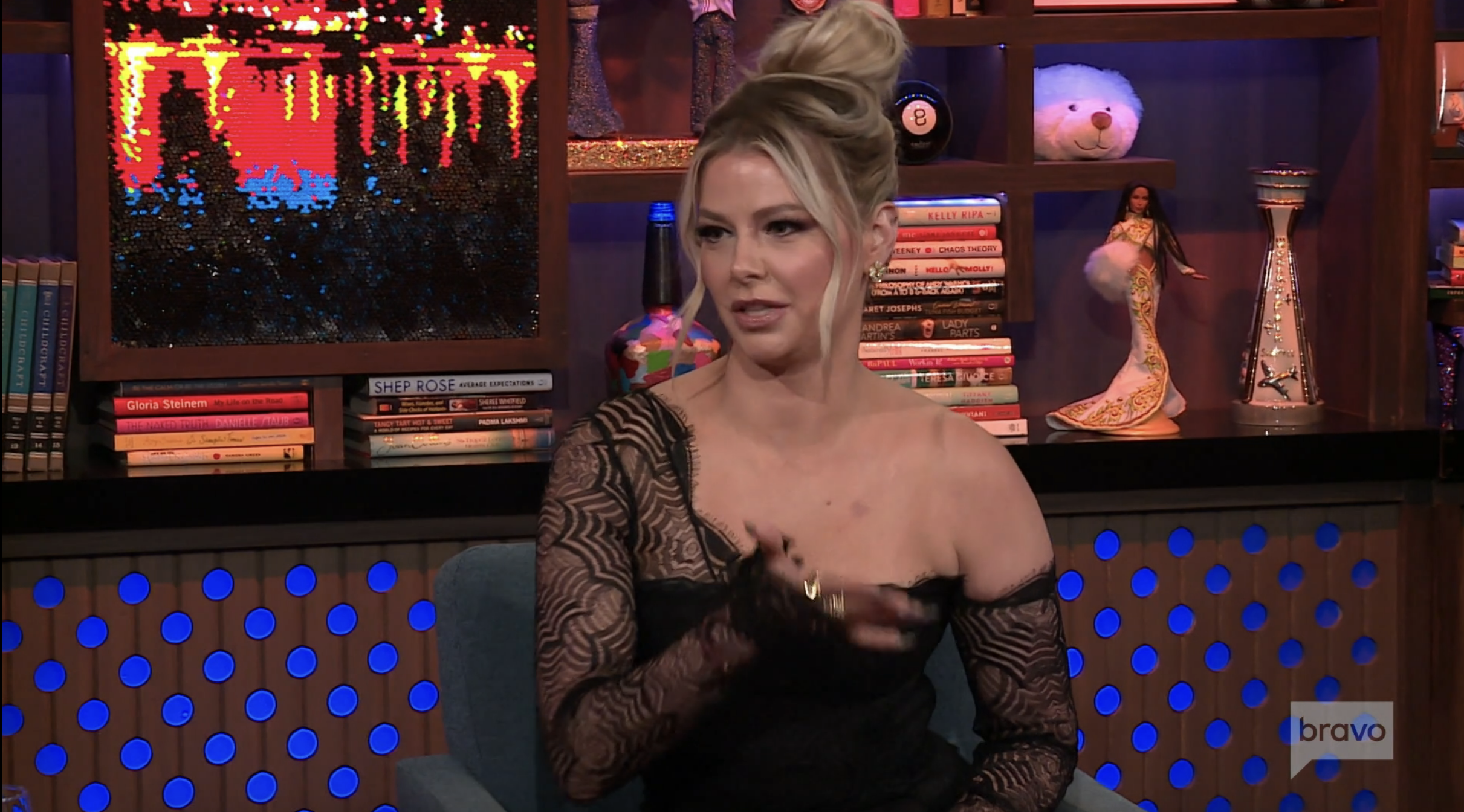 9.
She also shared that they are BOTH still living in the house, but they do not directly communicate. They have go-betweens who communicate for them, including Tom Sandoval's assistant and Ariana's friend Logan.
10.
When Andy shared that Sandoval appeared to be more apologetic to Schwartz than he was to Ariana, Ariana shared that it didn't really strike her because "that's how he was from the moment she found out." She then shared that when they were in their backyard, he "threw a beer can all the way across the backyard into the back wall."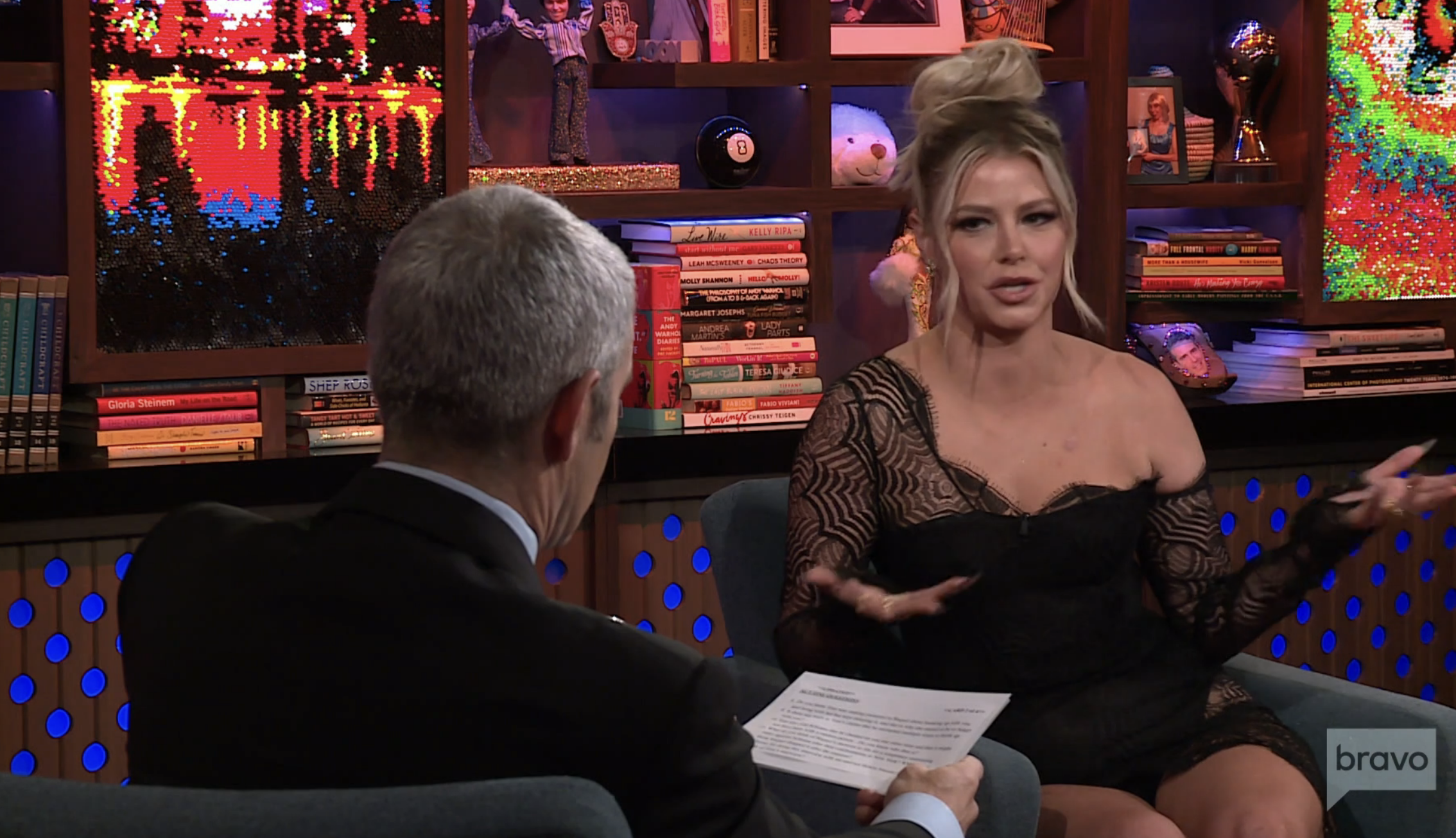 11.
During the finale, Ariana made it clear that being friends with anyone who is friends with Tom Sandoval is not something she has an interest in. So when Andy asked her where this left her with Lisa Vanderpump and Ken Todd, she shared that "it's obviously a different scenario" and that she loves them despite the fact that "Lisa was a little too nice to [Tom Sandoval] in the finale" (she said with a smile) but that she understands where LVP is coming from and holds no ill will.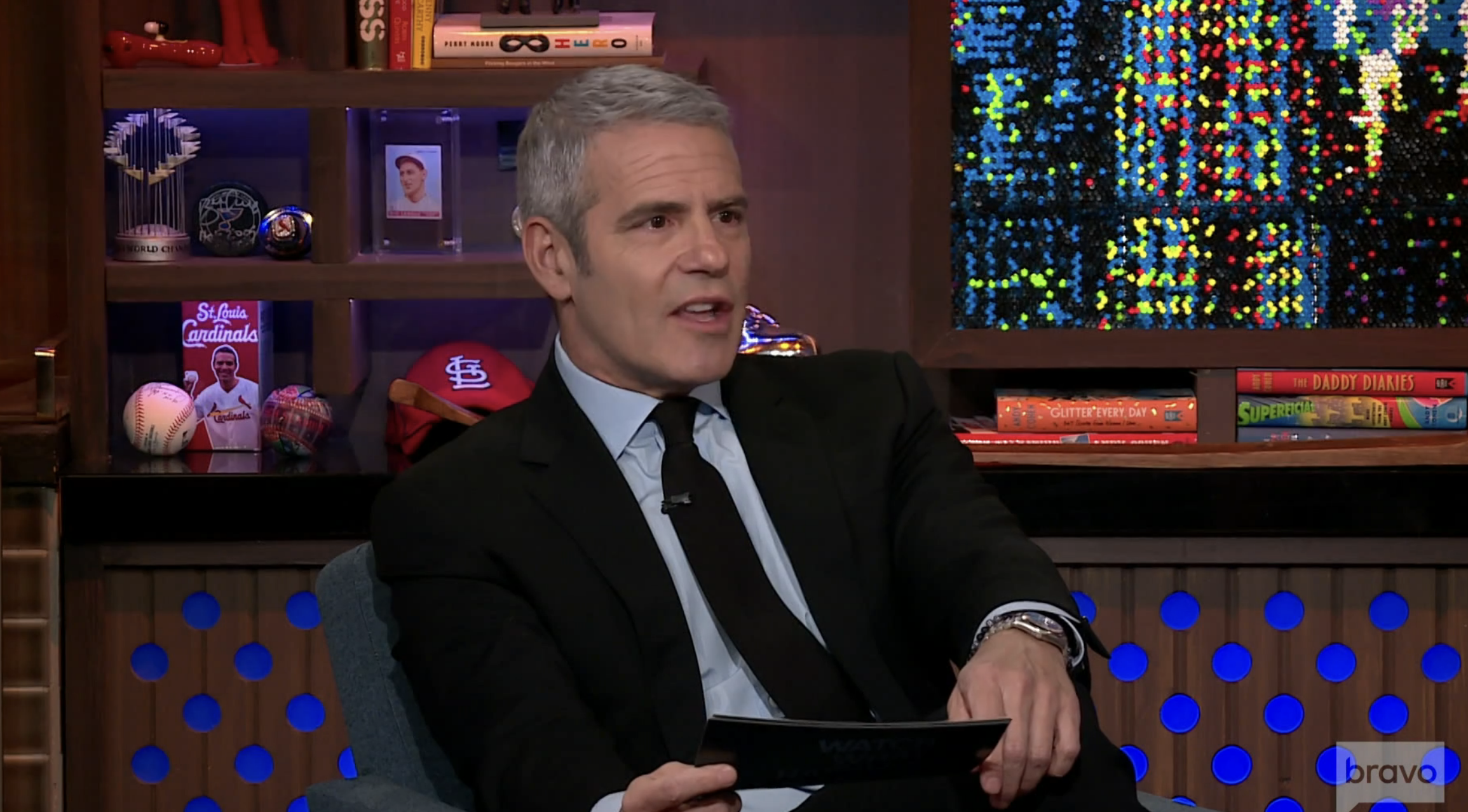 12.
When asked how she feels about the "mob mentality" against Tom and Raquel, she said "I don't see any sort of mob mentality, I see people who are affected by something that happened and who have opinions and they have every right to voice those opinions."
13.
When asked about her new man, she shared that she is "very happy and very satisfied."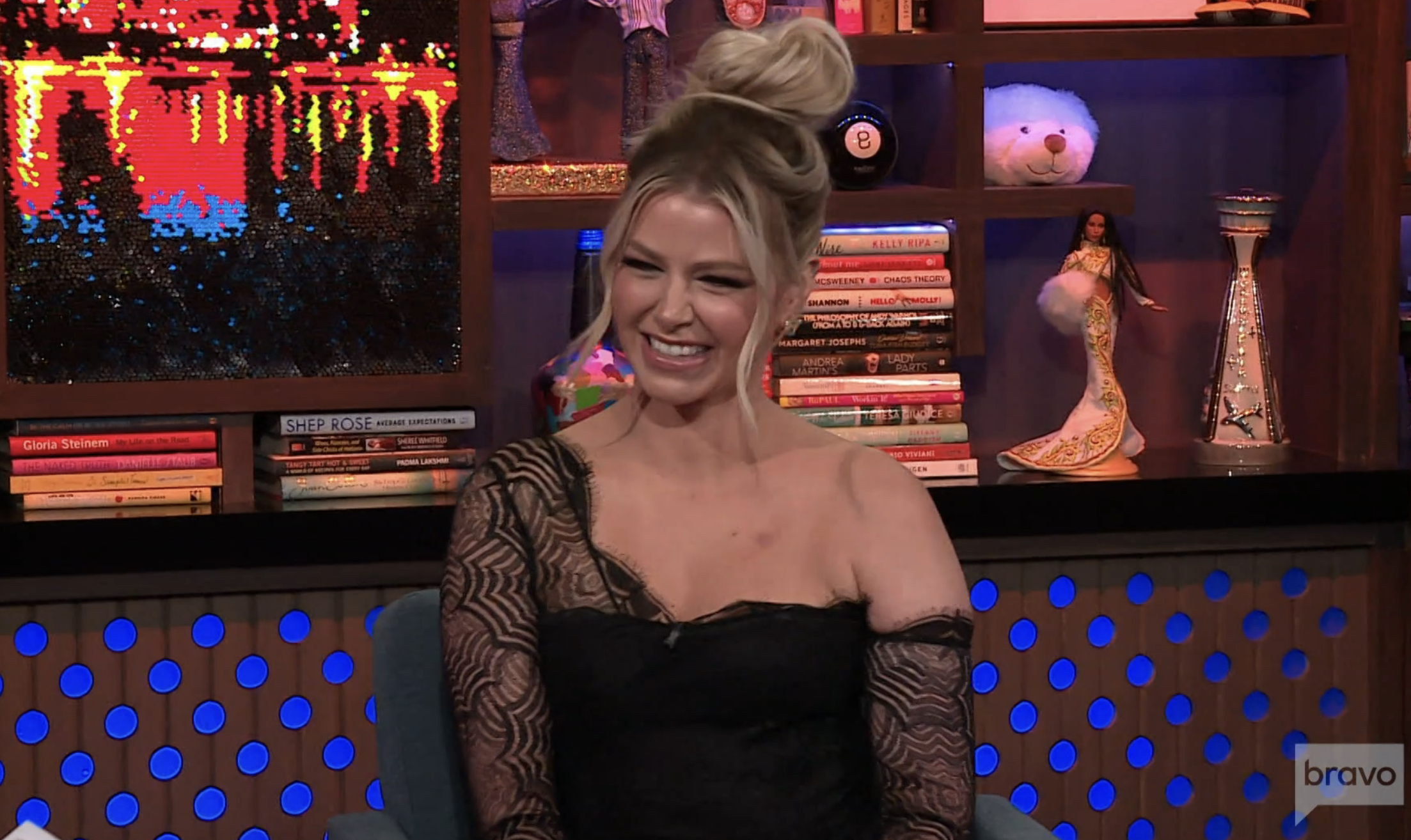 14.
Ariana believes there is something about Tom Sandoval that's "really loving" the attention this scandal has brought him and she feels that as long as he receives the attention, he will be happy.
15.
Despite the news that broke ahead of the finale yesterday that Tom and Raquel broke up, Ariana does not believe that they are broken up because "she was sending letters to my house like four days ago."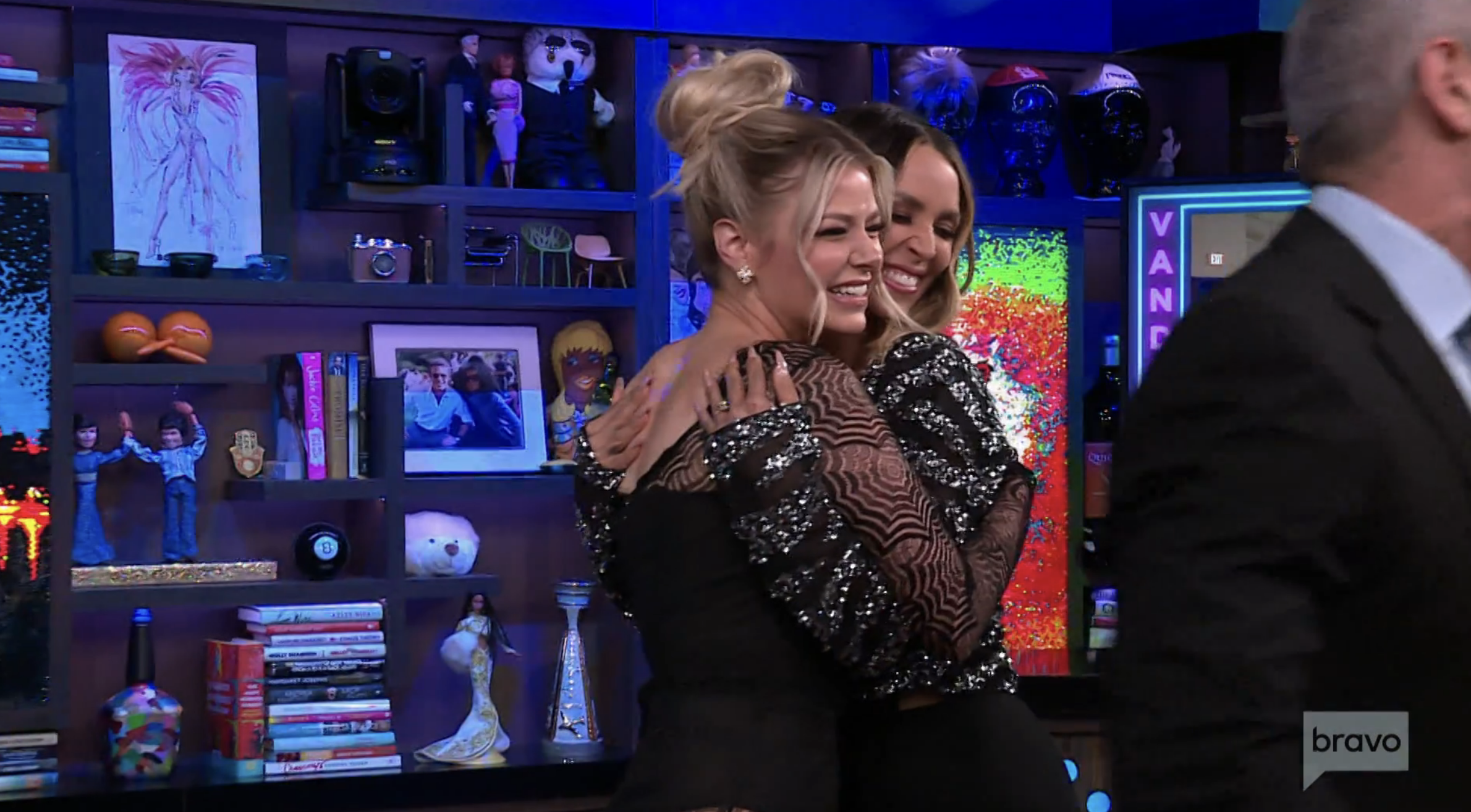 16.
When asked what it would take for her to forgive either Tom or Raquel, she said, "That's not happening."
17.
Ariana shared that she has not heard from Tom Sandoval's parents at all since news broke of the affair and subsequent breakup.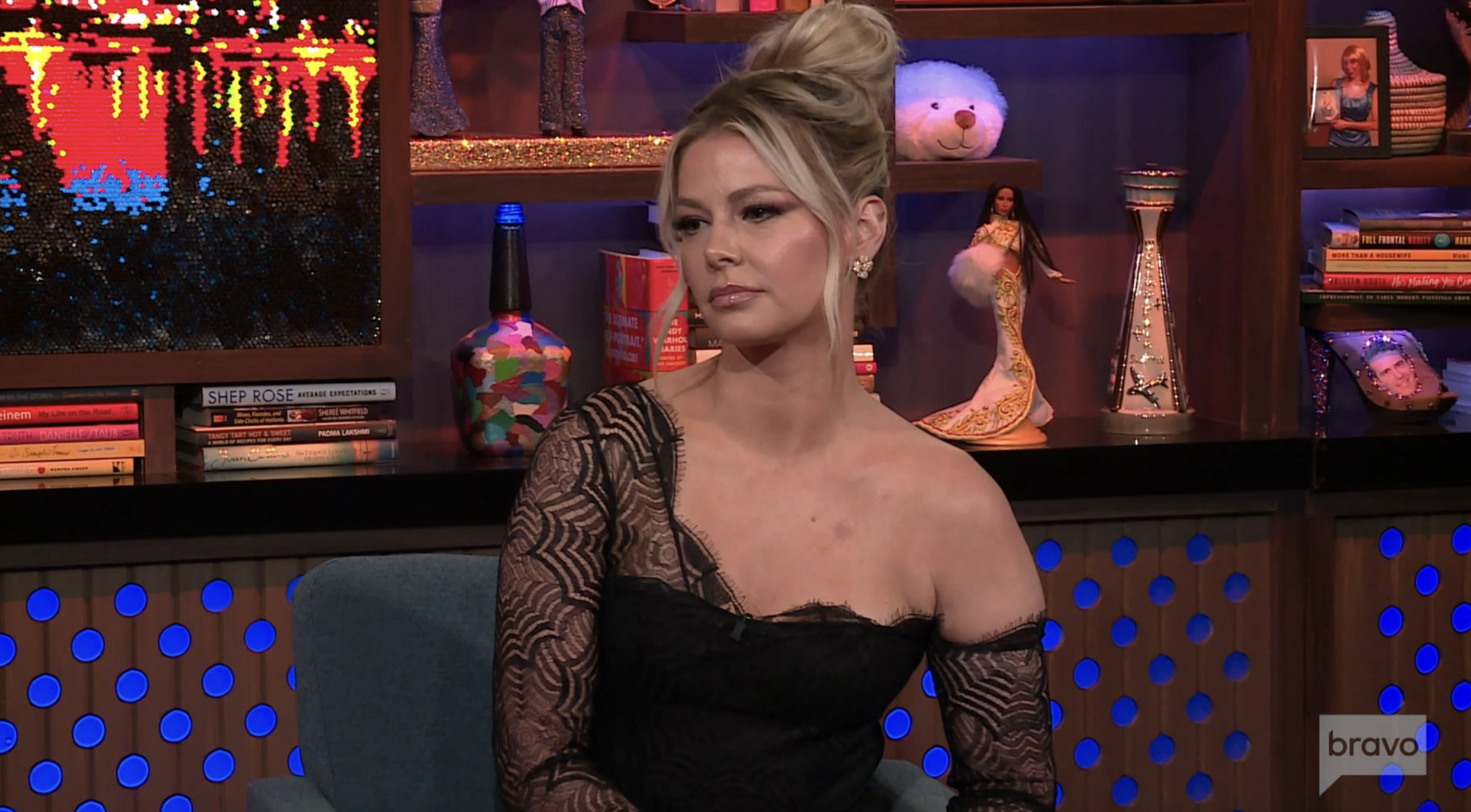 18.
Ariana shared that allegedly there was an "elaborate plan" that Tom Sandoval had concocted to come clean and she thinks he "wanted to go film Winter House but still be the good guy."
19.
When asked if Ariana got a remorseful vibe from Raquel at the reunion, she said "absolutely not."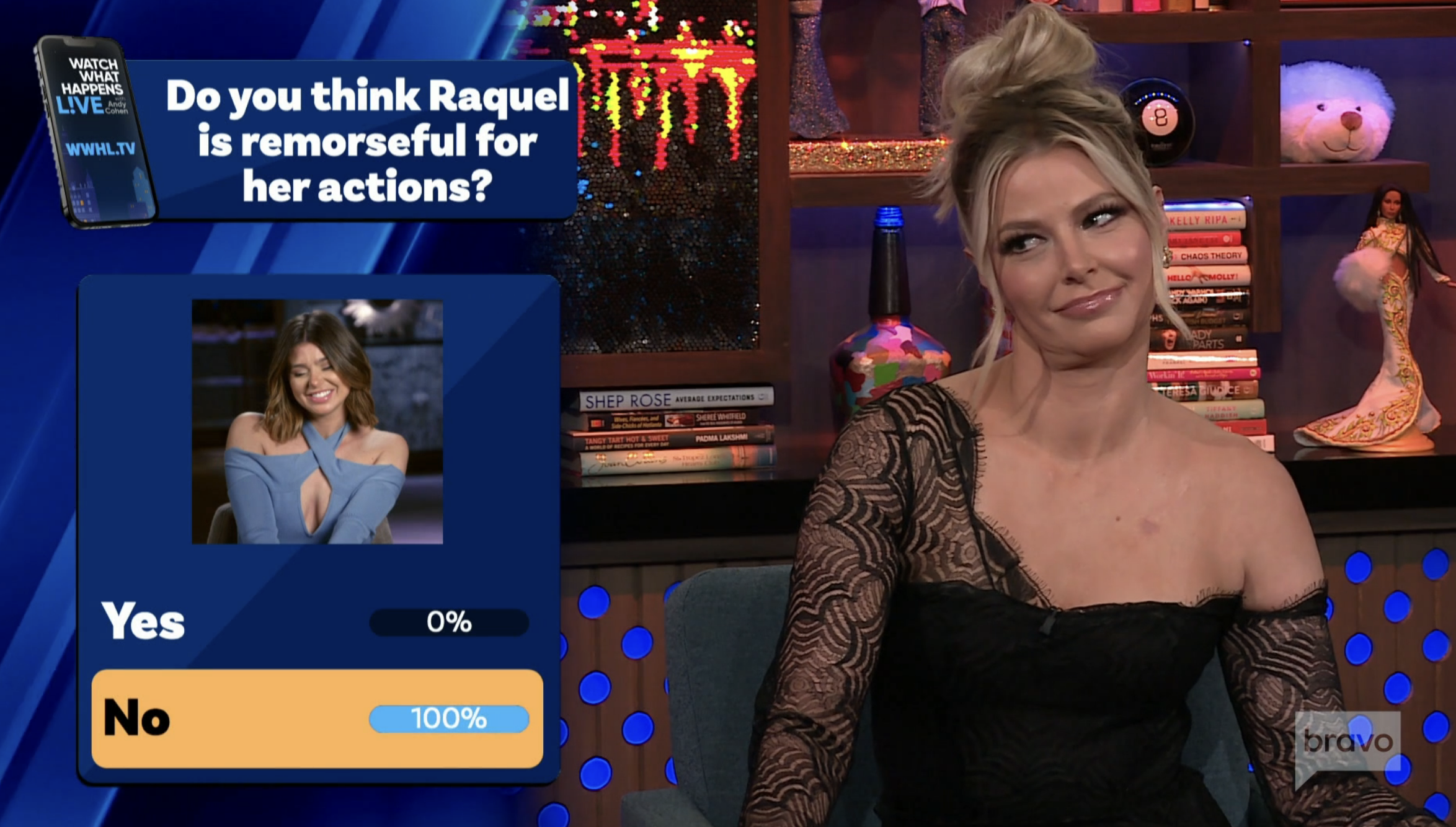 20.
She doesn't think Tom Schwartz was JUST covering for Tom Sandoval, she thinks he was "actively participating in her downfall."
21.
And finally, when asked about the infamous Miami Girl scandal from Season 3, Ariana shared that she knew that Miami Girl and Tom Sandoval slept together but that it was before they were exclusive and she "didn't want people to think the absolute worst of the man she thought she was going to spend the rest of her life with," so she defended him.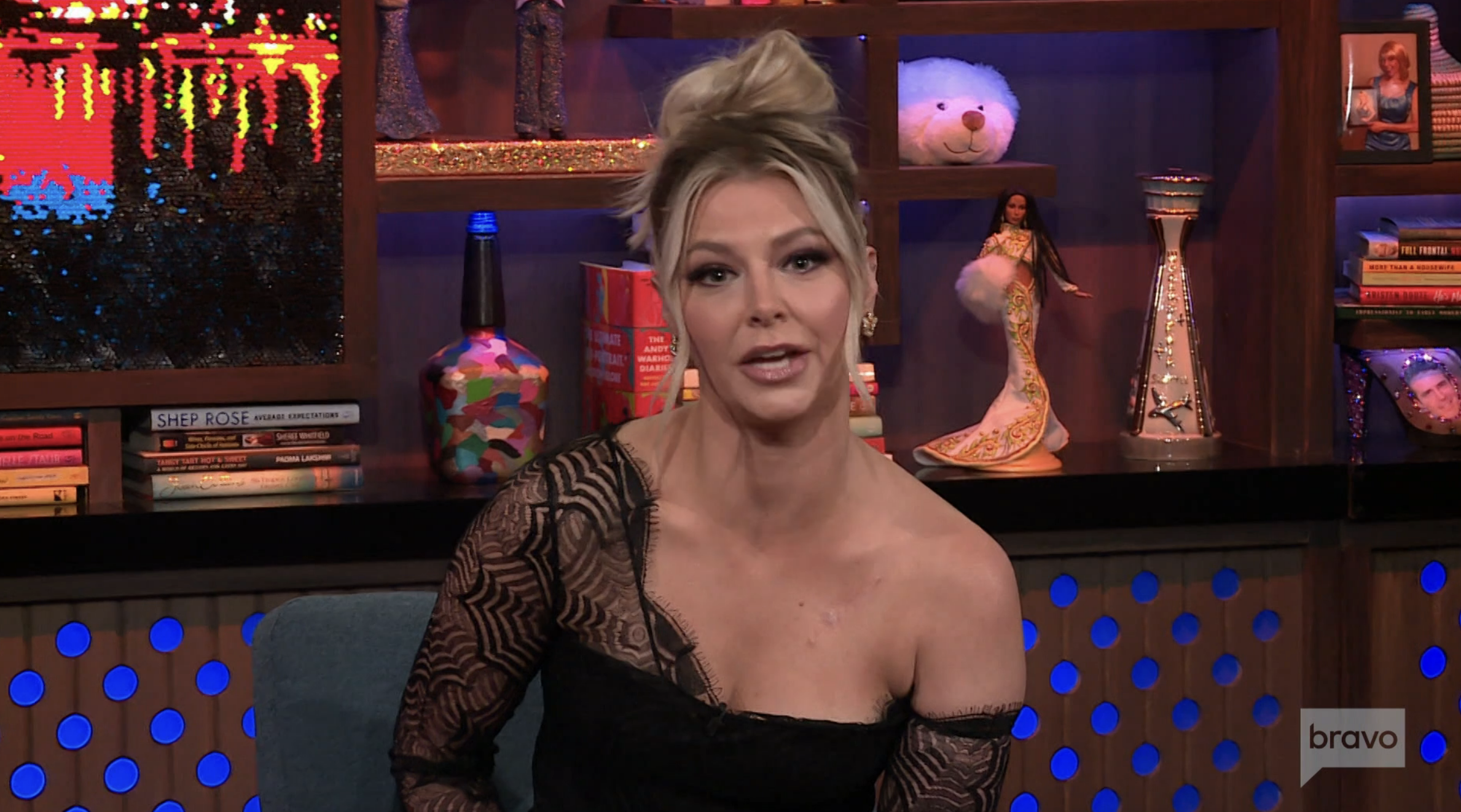 You can watch every single one of these moments from Watch What Happens Live on Peacock now, and catch up on every single episode of Vanderpump Rules while you're at it!