Favorite Color(s)

Red, white, and blue #freedom

Navy Blue. A plain color for a plain person

What were you known for in high school?

Being talkative and never taking school seriously haha yeet

I was class president and homecoming king and part of the state champion Speech and Debate team and captain of the baseball and football teams so #HighSchoolHero

"youre on the (insert drill team name here) right?

I wasn't known in high school

I kept a coffee maker in my gym locker

I was in the christian clique yikes

Getting buckets and looking Asian

Everyone loved me because I would bring cookies to class

Cross between athlete, band geek, and nerd, whatever that means

being the only ethnic kid in the entire school

That kid that was fresh off the boat but sounded American

Favorite tv show?

Parenthood!!! or maybe This Is Us lol I'm a mom

A livestreamed church service

If you could be any fictional character, who would you be?

Jess from new girl(cough basic)

a mixture of The old man from UP and Captain America

Serena Van Der Woodsen (even tho she's a mess #relatable)

Moana bc #princess #independent #ocean

Bruce Wayne aka Batman aka The Dark Knight aka The Caped Crusader aka The World's Greatest Detective aka The Masked Manhunter

Squirt (tiny turtle) from Finding Nemo

Favorite part about austin?

University of Texas football coach Charlie Strong

Favorite worship song?

"When I Look at You" by Miley Cyrus (picture she's singing to Jesus and you'll understand)

Rend Collective has good songs

In Memoriam by the Oh Hellos

Pharoh Pharoh (OOOOHHHH BABY)

Favorite Igniteism?

Ultimate with Jake Sawyer

Spitting every chance I get

I don't have one because I don't conform to those around me (see Romans 12:2)

searching for my future husband

Wondering if Jake Sawyer ever does anything besides ultimate on Friday nights

room reservation problems

Everything turns into a party somehow

The fact Ignitism is a word

Aggressively killing people in assassins and then writing an apology lettter for said kill

Three words to describe yourself

procrastinating on homework

Favorite season?

Winter duh cash me ousside in day snow erryday

Football (until my heart breaks every time)

sometimes I say spring, but other times I like the fall, but honestly I like every season. Basically I complain about whatever season it is and then say the next one is my favorite

the warm ones aka all of them because Texas

NBA Post Season (Specifically in 1999, 2003, 2005, 2007, 2014)

Fall, or rather the last months of the year that Texans insist on pretending is fall

Winter, its cold and dark like my soul

That one week in Texas where it's between 60 and 70 degrees that resembles spring

What do you do when a robber enters your house?

Robbers will never enter my house

Probably ask them if they want to join my devotional and offer them some coffee

Go find my dog to make sure she's ok then get my baseball bat and cash him ousside HOW BOW DAH?

probably sleep through it

Robbers can't enter the Governor's Mansion

Try and sneak out of the house but accidentally fall and break an ankle

grab my mini bat and dog then bail

I put on my Batman pajamas and sneak up behind him and whisper in his ear, "Here."

Would honestly end up sleeping through it

Pretend to play along with it and also be robbing the house instead of being robbed from

Grab my little league baseball bat and go ham

Share the gospel with them of course

Where are you most likely to be found during finals time?

Any and all coffee shops.

Reading my Bible and having long quiet times because I'm a Bible snob and #holier than you

Watching ESPN or Remember the Titans then praying a lot

Talking about how much I need to study but not actually studying

Thunderbird trying to make friends with people studying

Watching Interstellar to get my mind right for Aerospace Exams

Slowly realizing I made a grave mistake

Dividing my time between grinding and crying

Anywhere and everywhere making #community with others but like who really needs to study when you can just pray
Which Session 1 Prayer Teamer Are You?
You got:

Christopher Gaschen
You got "CHRIIIIIISSSSS"!! Even when you don't like being called "CHRIIISSS", you still take it with a smile on your face. You are more gentle than the feathers of a baby duckling and are 6 times as cute. You push your God-given intellect by majoring in both Architecture and Architectural Engineering. On a free day, you can be found running or sipping coffee at Mozarts. You like Whataburger but you actually prefer Canes over Whataburger... You live in Duren and are taking that trial in stride.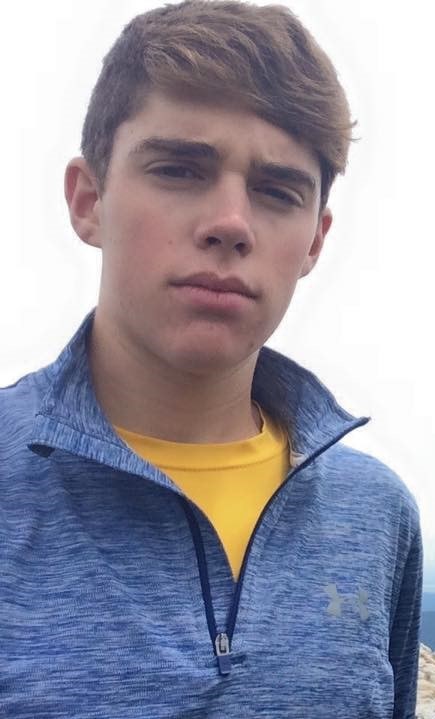 Congradulations! You got Carolyn Handley! Or is it Caroline? No one knows which it is because you're too nice to correct them. You're the freshman that no one knows is a freshman because you're rocking everything and are so chill that no one can tell when you don't know what's going on. You're #granola and are never seen without chacos or a smile. You are an anchor of joy and faithfulness to everyone around you, and fill the room with light and laughter the moment you walk into it. You laugh at and with your pair (CHRRIIIIISSSS) and dish out jokes with the best of them. Which head band out of your massive collection will you wear next?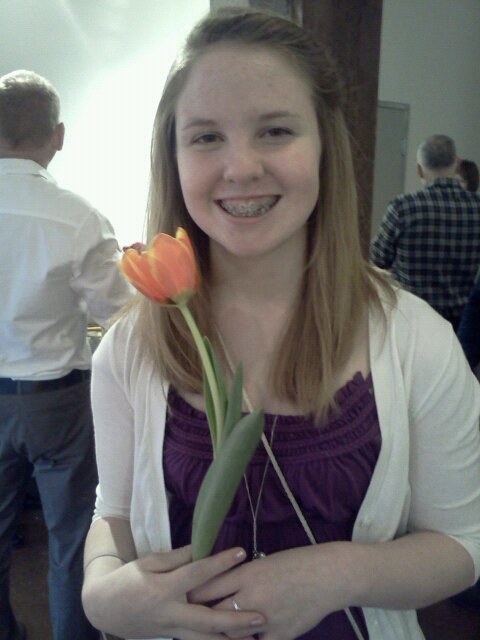 Is this Corby? or Korbin? or Chorby? Either way, you'll laugh it off. You can be found riding in your truck, repping YoungLife in some way or fashion and only hanging out with middle schoolers. You can be found loving everyone and everything in your life... Speaking of love - you are an ardent opposer of the Ignite Relationship Contract because it makes things "less organic". You're always the crowd favorite and your joy spreads even to the lamest dude around (Jacob Narabal). You light up every room you're in and guarantee it won't be dull. Your trust in God bleeds through your life - even in the hardest times God has held onto you - and has grown you (but not physically) to who you are today. Even when you lose your favorite Young Life hat, you pray and hope that God uses that lost hat to draw a kid to Him. Things have changed a lot since your first Ignite in 1994 (when it was still called HookUp)... but regardless, Ignite wouldn't be the same without you - and like a fine wine, you've only improved with age -- and will be director finally within the next 8 years when you get your PHD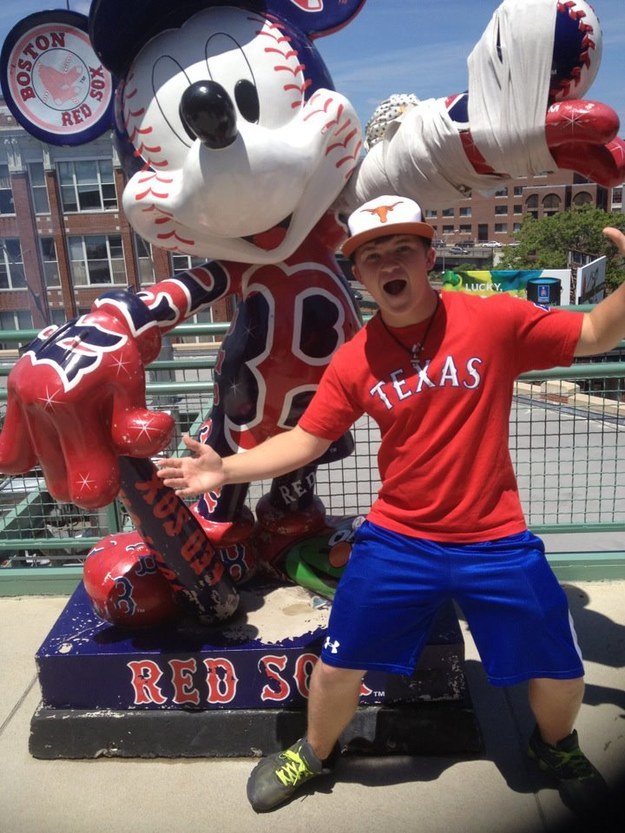 Congratulations! You got Laney (sno)Cone! You are part of a 1642 and counting member GroupMe that is basically your fan club. You might have recently started going to your GOV 310 class after your first test grade. Your grandpa is Bernie Sanders. You were a part of a competitive dance team for 16 years and were an extra in all five Step Ups, but you still lack sick moves on the actual dance floor. Your braid game is probably strong and you happen to be 1/2 of the most shambly prayer team pair Ignite or "Hook Up" has ever seen. Regardless, your honest and compassionate spirit draws others to you far more effectively than any sick moves ever could, but you're still sass MASTER when the occasion arises.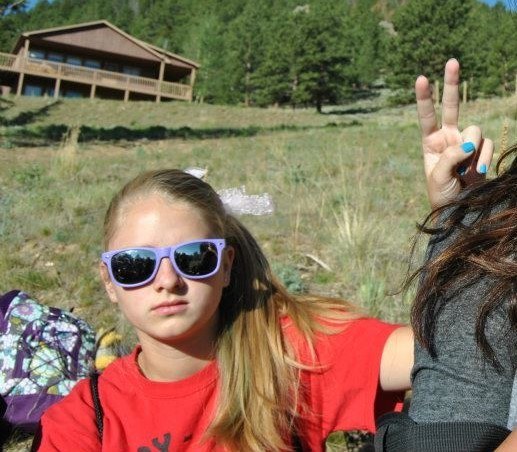 You got:

Mitchell Cantway
You're dreaming. Right? You didn't just get THE MITCHELL CANTAWAY did you? - Ya Thas right fam. You're actually too cool for school and do everyone a favor every time you walk in a room by gracing everyone's presence. People don't always think you're athletic cause you're brown... but they quickly change their minds once they see you playing soccer/frisbee @ Ignite ULTILIT. You are a man among boys. You once carried your 5th grade soccer team to a 3rd place finish. Contrary to popular belief, you're actually the best dancer on prayer team - not Laney Cone. If you had 3 bullets, you would help Michael Scott shoot Toby three times. Even though you're a legend, your humility precedes you and there isn't one prideful bone in your body. Your friends know you will always be there for them - whether they're in need of a Secret Service member or a study brotha. You are the combination of the fruits of the Spirit wrapped up in a majestic bronze form.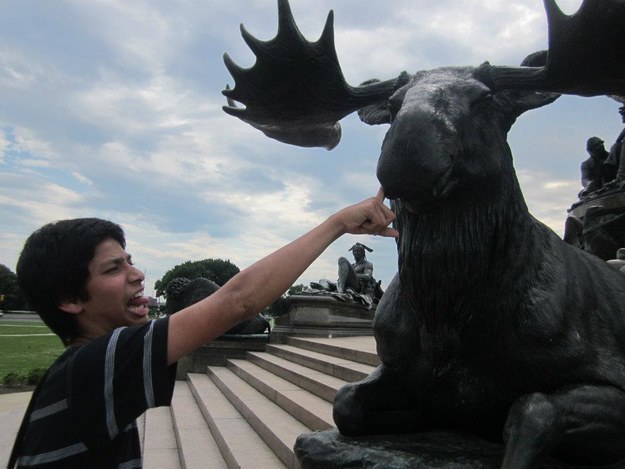 You got:

Ariana Defreitas
Wow! You are Ariana or Ari or Airi. Each one of your parents call you something different, so that has lead to a continual confusion for you and everyone else. But you don't let that bring you down! You always bring everyone else up with your smile and joyful attitude. You may have a "look" you give Corby every day, but it doesn't take away from your caring heart. You can be found at parties in the corner petting a dog. Legends are even told that you can sleep right through anything (even Danjo's speaker pranks). You love tacos, dragonfriut vitamin water, rolling your eyes, and foreign chocolate. Speaking of foreign, you are half British!! You aren't the biggest fan of conflict because you always want everyone to love each other because that's just how you naturally see others: the best of them. You may not think you are good at words, but you say the right things at the right time for everyone around you. You are #blessed to be who you are. AND YOU CAN DANCE #boomboom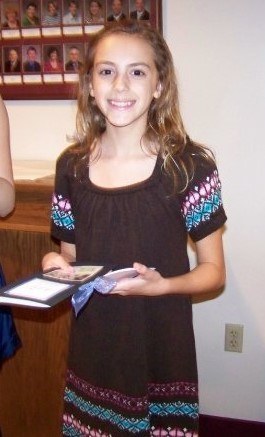 Congratulations! Maybe... You got Abby Mohr. This means you are over-the-top passionate about Jesus and are probably doing 10 devotionals at one time. You are talkative in a good way (especially about your mission trip to Haiti) and melt in the presence of adorable dogs. You are still looking for gullible written on the ceiling. You can play the guitar because #granola. You never fail to pray for everyone around you and you have enough love to fill the 40 acres. Coffee is your life, you may be considered a Bible snob. And oh, did we mention you're doing Whole 30?? Ask me about Camp Lone Star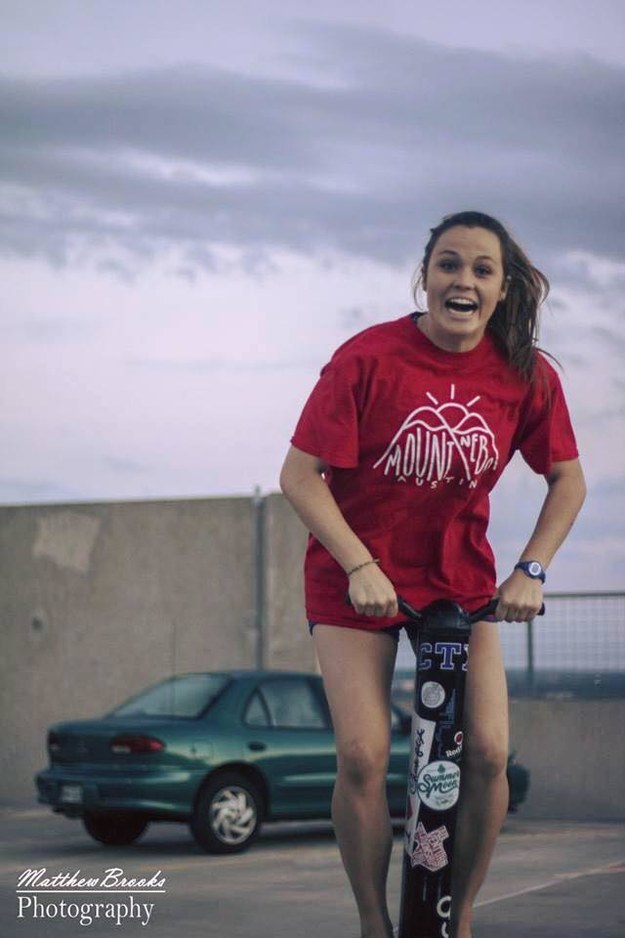 CoNgRaDuLaTiOnS you got Andrew Forey!! That means you never miss a Spurs basketball game (va Spurs va!), you are convinced you are batman, you sing higher than a 12 year old girl, you might be Asian - maybe not, and you specialize in intentional criticism. You like to inform others of the nutritional facts of their food even though nobody really cares. BUT you genuinly care about everyone, and you're always looking to encourage your buds and point out their strengths! Ur a rock star and u have probably never missed a 3-pointer.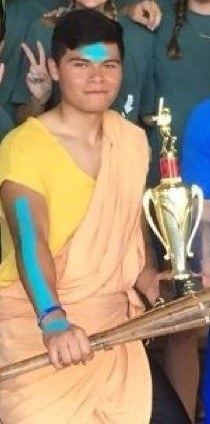 Congratulations! You got Madeline FREAKING Allen. You roast others by making self deprecating comments and guilting them into roasting themselves, in other words you are the true roast queen. Literally, as we write this you're probably thinking " oh they can roast so many other parts of my personality", like who does that? You would not know what a compliment was if it hit you in the face. If sass was liquid mercury you would be a thermometer. If encouragement was water you would be a water balloon. If great personality was processed cheese, you would be a large order of queso.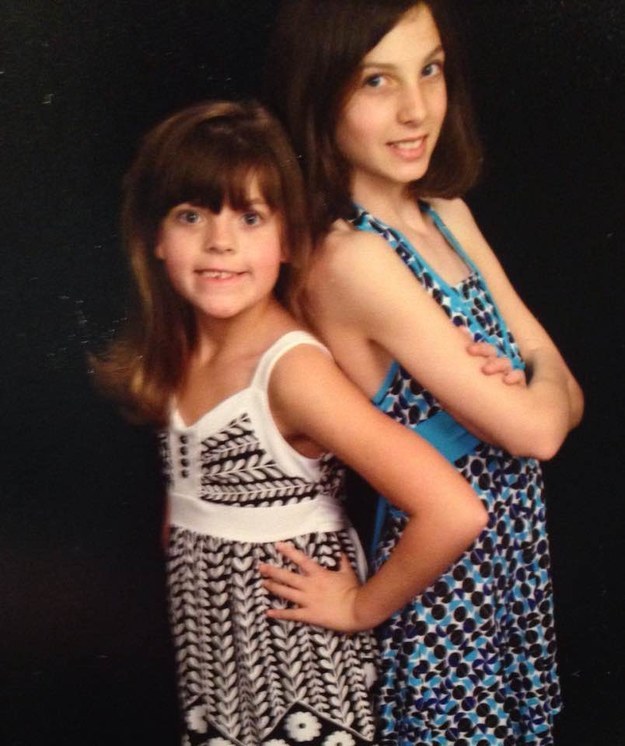 If you are a trivia wizard, if you CAN'T STOP WON'T STOP talking about soccer, if you feel you are a true photo enthusiast, if you can call yourslef a bee expert and if chemical engineering has slowly but surely stolen all life left in you, then you are 100% Andrew Brown! Feel blessed, you are chill, nice, smart and can win any game of trivial pursuit or talk to anyone about soccer for five hours. You are also the one of your group that checks for every little thing before doing something. You can never be too sure about anything and always on the look out for your friends. Your heart for God is so evident and would be voted Most Likely to Succeed in Ignite!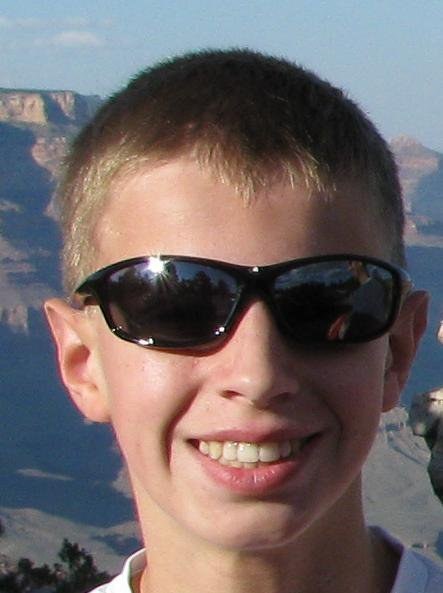 Congrats! You got THE Hunter Tormey. This means you're hard working, a BYXy boi, and probably like to hunt. You may be on the younger side but age is just a number and you only let Jesus define you. You pray for your enemies and those who wronglly pronounce your last name (everyone). You're a government major and have felt the pains of being a Republican at UT. But your highest allegiance will always lie with the SquiKey Fresh Initiative, of which you're the Secretary of Defense. Cash me ouside playing ultimaLITe on Fridays and casually interning at the capitol on other days because #government and #boujee.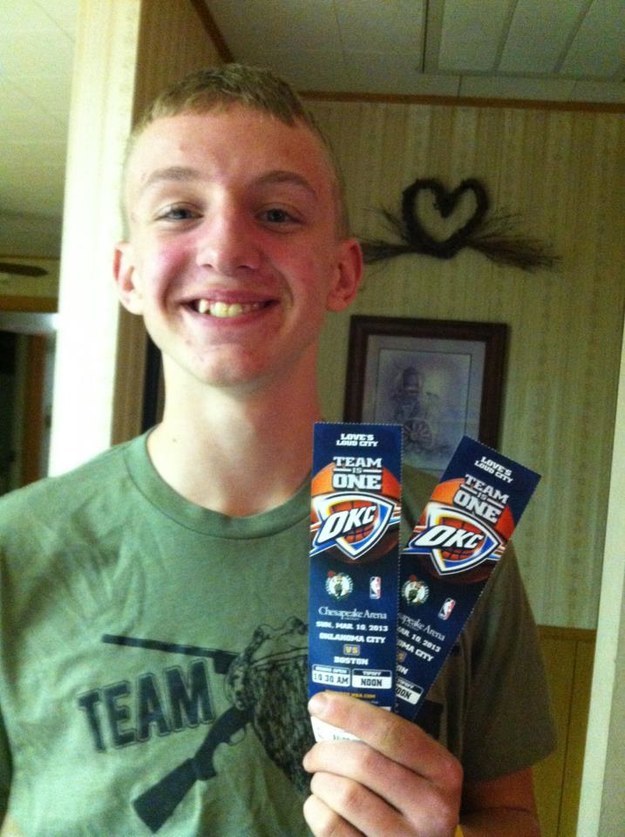 Woah! r u Sydney Bivens? You must pronounce words wrong daily, eat almonds with a side of almond butter, name your dying plants, and avoid legumes and grains at all costs. Sugar is death, but also gives you life. You can be seen runnin through the streets and thinking about learning to play ukelele while laughing at your own jokes. The joy of the Lord is your strength and you never fail to encourage your frinds in Him. You're a great person and everyone loves spending time with you and not laughing at your jokes alongside you. Don't be surprised if you are caught jamming out to "closer" by chainsmokers, it's such a piece of art and pure talent!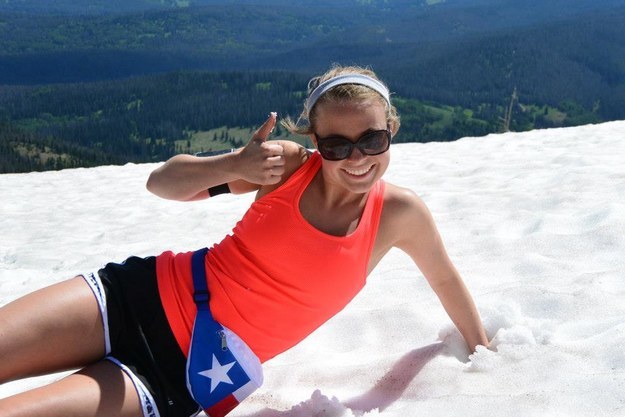 Yep that's right you are DANIEL JOHN! No one ever actually calls you by your first name, because you're just so much more of a Danjo or a DJ or even a Daniel John than a Daniel, though you have the faith of Daniel in the lions den and drop everything for God on a daily basis. You serve every person you meet, pray over people litterally everywhere, and share the gospel with strangers whenever possible. You leave an impression on everyone, and never stop inspiring and pushing the people around you to draw closer to God. You are one of the silliest, craziest, pranksterest, yeetyest people anyone has ever met and routinely have the whole room either rolling their eyes or out of breath from laughing. You are horrible at making decisions, but it's ok because you're great at praying and have found that God follows through in the line at Chick-fil-a just as much as in the prayer room. You hate cheese (with a passion) and the color yellow (which is your pairs favorite color...), and are perhaps best known for starting the studying accountablity group "Late Nights With Ignite" just incase meetings that start at 9:30 aren't enough to keep you out of bed. Congratulations, because wether they admit it or not, everyone secretly wants to have some Danjo in them.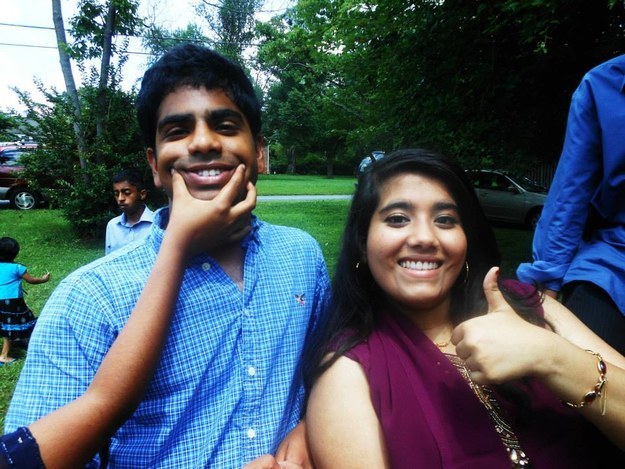 Wow! You got the D-1 athlete herself - Ellie!!! You are the realest, most selfless person anyone knows! You constantly look for ways to love other people, even if that means giving up what you wanted to do. Your gentle and kind voice can put the mightiest creature right to sleep (but slowly you are becoming a quiet savage - Ask Tim Barber). You came in not even knowing what Ignite is but are slowly putting even Ignite veterans to shame, doing everything with a heart of gold and your eyes set on Jesus - and you lead with your humility first. Your wisdom often ranks higher than anyone else in the room but you are the last to speak because you're too busy listening. Speaking of listening - Training team knew you were the only one strong enough to put up with Danjo - and even in this suffering, you still praise God and persistently beg for God to shut his mouth or close your ears. You can be found row row rowing your boat gently down the stream while praying and worshipping all at the same time. You are that new kid at high school that everyone admires and wants to be like. Everyone that meets you is your biggest fan!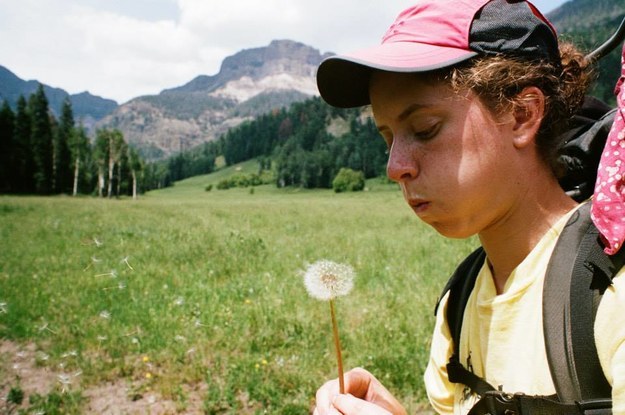 This post was created by a member of BuzzFeed Community, where anyone can post awesome lists and creations.
Learn more
or
post your buzz!