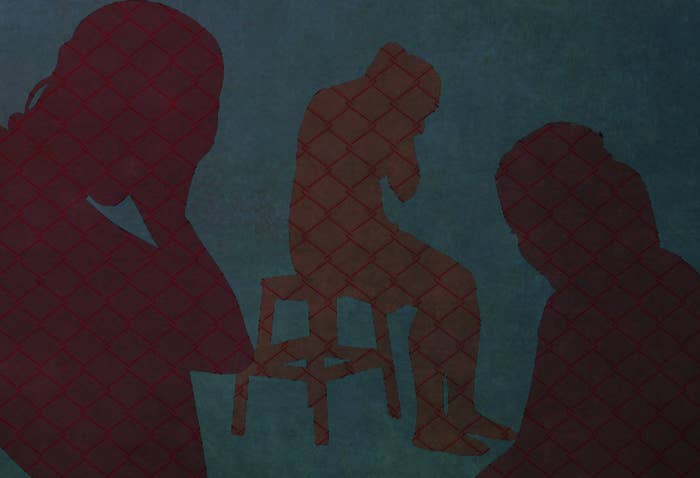 Young refugees who have been held on Nauru for much of their teenage years have spoken out in despair about their situation, as a severe child mental health crisis unfolds around them.

One 19-year-old said she often feels so overwhelmed by her situation that she wants to give up. "I just want to turn off my feelings," she said.

A 21-year-old woman talked eloquently about the years that she feels the Australian government has robbed from her, and about how she has used her passion for music and arts to try and survive.

And in a short message, a 16-year-old described herself as "mentally broken".
The young women are among the hundreds of refugees who remain on Nauru, sent to the tiny Pacific island by the Australian government under its offshore detention regime. They have spent the past five years on Nauru, their teenage years mired in trauma and uncertainty.
Over the past six months the mental health of many children and young people on the island has worsened sharply, for reasons including the sheer length of time they have been there, and several refugees being rejected from Australia's resettlement deal with the United States.
Advocates have been sounding the alarm for months, and a number of children have been airlifted to Australia for urgent medical treatment after legal intervention.
"The situation is now critical and overwhelming," said Natasha Blucher, detention advocacy manager at the Asylum Seeker Resource Centre (ASRC). "Everybody who is involved with this is petrified a child will die very soon."
In these audio recordings, young refugees talk about the years they have lost on Nauru, and the way their mental resilience has slowly been chipped away.

Three young women recorded these audio messages last week, asked to share what their life was like on Nauru. BuzzFeed News has removed names from the recordings to protect their privacy.
"People always say, 'You're young, you still have time for your future'. But they can never understand that those years can never be replaced," said a 21-year-old woman.
"I've been in Nauru for five years," she said. "Five years of your life is a lot to miss. Especially at a young age which you expect to achieve your goals and dreams. But instead I and many other kids were held as prisoners in Nauru detention."
The Australian government frequently argues that the Regional Processing Centres on Nauru are open centres, with people able to come and go, and that refugees live in the community. But to the 21-year-old, this is a matter of semantics, not real life.
"They might say that we are free but that's not true. It's like chaining a bird in a cage and then opening up the doors of that cage and saying that the bird is free."

She spoke about her passion for art and music and how it had sustained her during her time on Nauru.
"I've been playing piano since I was 10 and I had a talent in arts since I was so young. But now I feel like all those dreams are fading away. I stood strong for so long. And it was only because of those dreams I kept going and passing my days and nights with playing and writing music, painting and drawing. Sometimes even writing stories and poems. I survived. But that's it. I just survived. I never lived in these five years.

"It's like chaining a bird in a cage and then opening up the doors of that cage and saying that the bird is free."
"The only thing that is always in my mind is that five years of my life the Australian government took from me. Or maybe it's going to be more than that. Who knows? People always say, 'you're young, you still have time for your future'. But they can never understand that those years can never be replaced and no-one can give me back what I've missed."
"Sometimes my own thoughts frighten me," said a 19-year-old, who said she has been suffering physical pain for years but hasn't been able to get a medical transfer.
"Always a time comes where I can't take it anymore. At the very last moment I come to the point that I can fight back and not give up. I just want to turn off my feelings, my sadness, but it's not something I could do ... Even though I am exhausted with everything I couldn't give up on myself and my dreams. So I kept going with all of those broken pieces.
"Even though I am exhausted with everything, I couldn't give up on myself and my dreams. So I kept going with all of those broken pieces."
"Sometimes my own thoughts frighten me. I want to feel the freedom, not locked up in a cage like a prisoner, like a sick animal. I hope there comes the day when we can all find our freedoms, have our freedoms and own it."

She also said that life on Nauru has changed her and taught her how to survive, but that others have not been able to cope.
"I know the difference between good people and bad people and I promised myself that for the rest of my life I'll be a good person, and do good things to help people to make peaceful lives. Life on Nauru has taught me to dig deeper and deeper to survive. I didn't know five years ago, when I was 14 years old, that I would spend the next five years in Nauru. Learning how to find and build my strength. I am so sad for my friends here who cannot find these life lessons and are taking their own lives. It is crushing for everyone in all different ways."
A 16-year-old said she dreams of becoming a doctor, but her life on Nauru has left her "sad and mentally broken".
"I don't want to have a perfect life but I want to be happy," she said. "I just feel so much pain inside me. I'm very sad and mentally broken. I can't do anything. It is so hard and it's going to be more.
"But I feel like I have to live with it for the rest of my life. I can't see any happiness on my future. My sister and my mum is very sick too. I just lost all my hopes."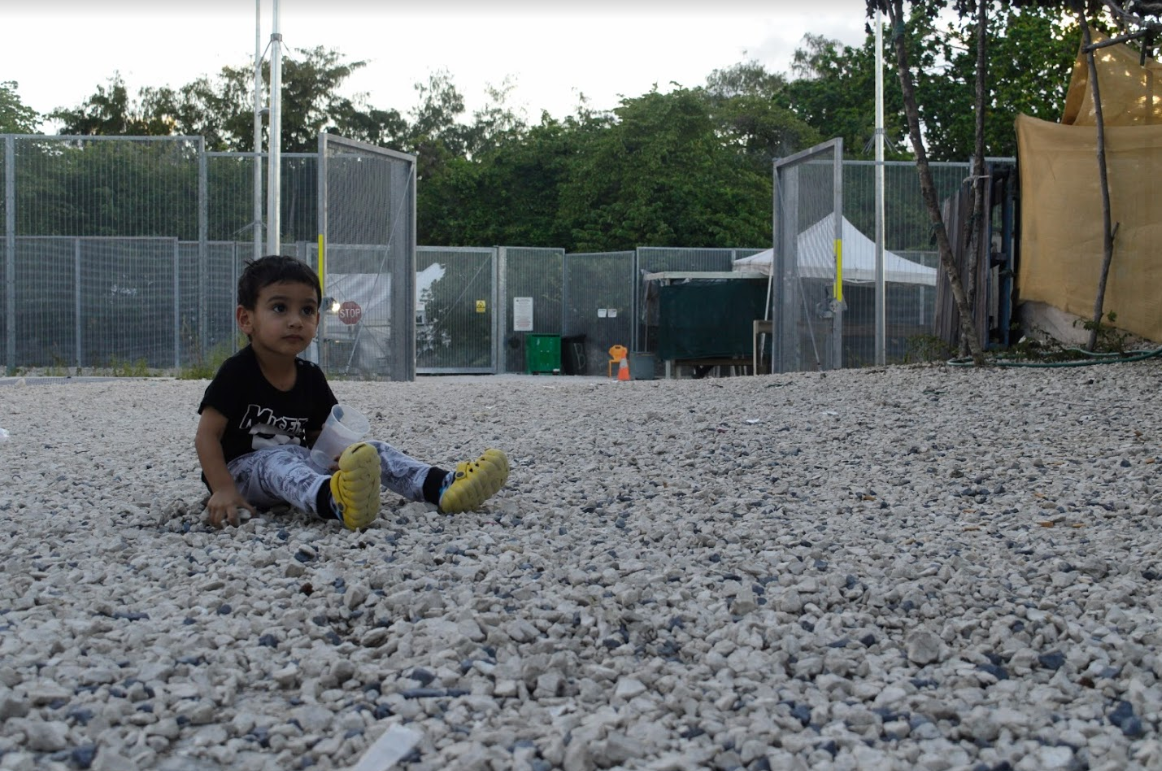 The audio recordings come as pressure ramps up on the Australian government to get kids off Nauru amid the severe mental health crisis.
The #KidsOffNauru campaign, launched by World Vision last week, set a three-month deadline for the government to bring them to Australia or resettle them in a third country.

Former teacher on Nauru Gabby Sutherland, who regularly talks to children and young people on the island, says she has noticed a deterioration in health.
She often helps kids with drawings, stories and poetry by talking to them over the phone — usually by sending voice messages back and forth, due to the patchy internet on Nauru.
But Sutherland is increasingly finding several of the children she communicates with require serious medical help.
According to the ASRC's figures, around 112 children were still on Nauru as of August 27. About 23 have been transferred to Australia for urgent medical treatment in recent months, and some of those 23 have been accompanied by siblings.

ASRC staff are currently working with legal firms on cases for 15 kids who they say require urgent treatment in Australia but have not been approved for a medical transfer. Another 15 are on the waitlist, and Blucher said the organisation is "overwhelmed".

The problems include babies and toddlers with developmental delays, as well as kids in early adolescence and teenagers who react to their severe distress by becoming suicidal and self-harming, or developing a rare psychological condition, caused by trauma, where they completely withdraw from life.
BuzzFeed News has previously reported that there are multiple children on Nauru suffering from the condition, which is widely known as resignation syndrome and was seen among refugee children in Sweden. At the ASRC it is termed trauma withdrawal syndrome.
"They stop eating, they stop drinking, they stop talking," Blucher said. "They stop moving, they stop toileting. And then they just decline to a point where they're in bed and their parents can't get any form of sustenance into them.
"They get to a point where their life is threatened by their heart stopping, or kidney failure or any other type of organ failure. It's a really critical situation for their physical health, but it's created by their mental health. A complete desire not to live anymore."

In response to questions, the Department of Home Affairs referred BuzzFeed News to a statement saying the Australian government had recently established an outpatient child and adolescent mental health service on Nauru.
"When a person cannot receive appropriate treatment for a significant health condition in Nauru, the person is offered treatment in Taiwan, Papua New Guinea or Australia," the statement said.
Blucher said "it's not possible for the situation to continue as it is".
"It's too dangerous, and I think that Australians – or any human – who becomes aware of the situation is going to say, 'OK, politics aside, it doesn't matter, these kids are in danger'.
"It's getting to a point where kids are becoming so damaged that it's going to take a long time for them to repair, if they are ever able to."
If you or someone you know needs help, you can contact Lifeline's 24-hour crisis support service on 13 11 14 in Australia. Trauma resources are available at phoenixaustralia.org. In the US, the National Suicide Prevention Lifeline is 1-800-273-8255. Other international suicide helplines can be found at befrienders.org.