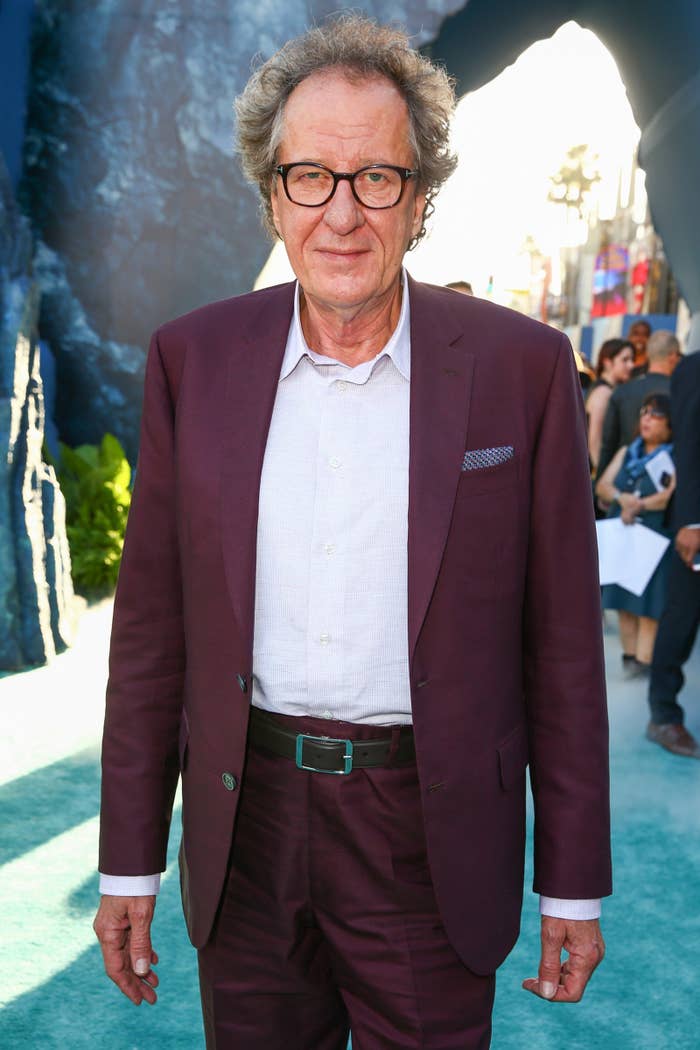 Orange Is the New Black actor Yael Stone has alleged veteran film star Geoffrey Rush behaved inappropriately towards her as they acted together in a play eight years ago, according to an interview with the New York Times.

Rush, best known for roles in Pirates of the Caribbean and The King's Speech, issued a statement saying the allegations are "incorrect and in some instances have been taken completely out of context".
In the Times interview, published on Monday, the 33-year-old Australian actor said Rush, 67, had danced naked in front of her in a shared dressing room and used a mirror to look over the top of the cubicle as she showered.

These incidents occurred as they acted together in a 2010-2011 run of the play The Diary of a Madman, Stone said.
In a statement provided to the Times, Rush said: "From the outset I must make it clear that the allegations of inappropriate behaviour made by Yael Stone are incorrect and in some instances have been taken completely out of context.
"However, clearly Yael has been upset on occasion by the spirited enthusiasm I generally bring to my work. I sincerely and deeply regret if I have caused her any distress. This, most certainly, has never been my intention."
Rush said that he believed they had "engaged in a journey as artistic comrades" when they acted together in the play, and said they had "shared correspondence that always contained a mutual respect and admiration" over the years.
"As I have said in the past, I abhor any behaviour that might be considered as harassment or intimidation to anyone — whether in the workplace or any other environment."
Stone has worked as an actor in Australian theatre for many years and is best known for her role as Lorna Morello in Netflix dramedy Orange Is the New Black.
Stone said that one day after the show Rush held a mirror above her as she showered in one of two cubicles in the shared dressing room.
"I remember I looked up to see there was a small shaving mirror over the top of the partition between the showers and he was using it to look down at my naked body," she told the Times. "I believe that it was meant with a playful intention, but the effect was that I felt there was nowhere for me to feel safe and unobserved."
She also alleged Rush danced in front of her while "totally naked" one evening as she removed her makeup, and that he touched her back "in a very sensual manner" at an awards show connected to the play.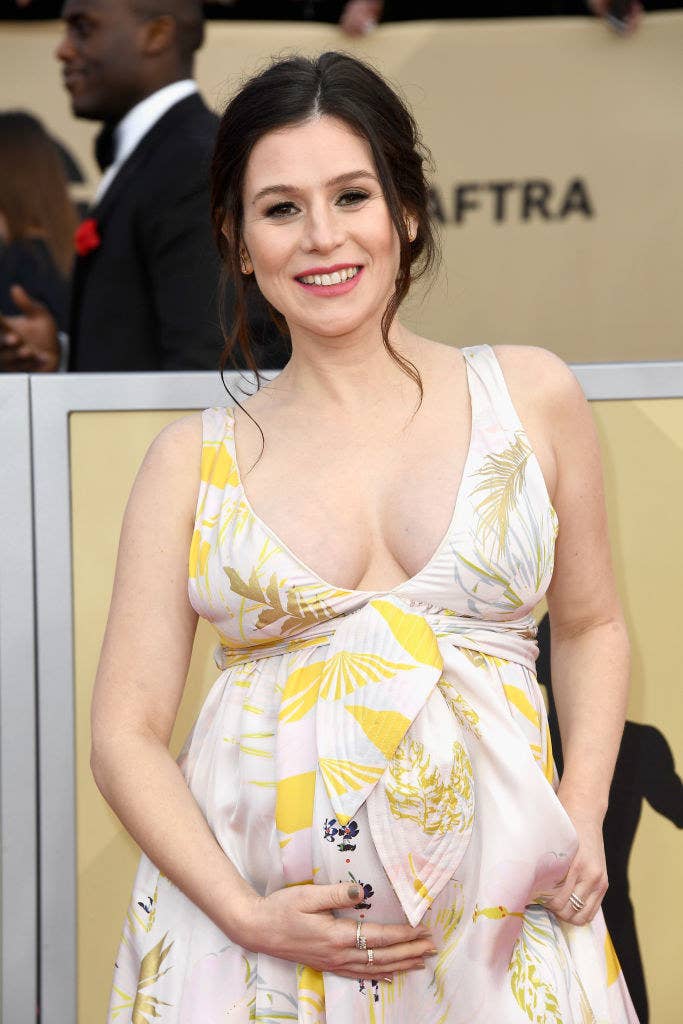 Stone said she "enthusiastically and willingly" bantered with Rush over text, in messages the Times did not print but characterised as "affectionate and flirtatious, flowery and yet occasionally vulgar".

Stone initially felt flattered that Rush would want to text her in the early hours of the morning, she said.
"Gradually the text messages became more sexual in nature, but always encased in this very highfalutin intellectual language," she said. "I'm embarrassed by the ways I participated. I certainly wouldn't engage as the person I am now in the way I did when I was 25."
Stone has also recorded an interview with 7.30, a flagship current affairs show on Australia's national broadcaster, to run Monday evening.
In a preview released by the ABC, Stone said: "Geoffrey was working within the boundaries of what he felt was playful. The fact of the matter is, the behaviour was very inappropriate at times and did make me feel uncomfortable and compromised.
"Whenever women particularly speak about issues like this, their career generally suffers. I've factored that into my calculations and if that happens, I think it's worth it. I have a very young baby girl and I want to say to her one day it was hard, but I did it anyway."
Earlier this year, Rush spent three weeks in court as he sued Sydney newspaper The Daily Telegraph for publishing allegations he had been accused of inappropriate behaviour during a 2015-16 Sydney Theatre Company production of King Lear.

Rush strenuously denied the allegations. In his defamation suit, he claimed Nationwide News painted him as a pervert, a sexual predator and someone who engaged in inappropriate sexual behaviour and committed sexual assault while acting in King Lear.
Nationwide News argued a defence of truth based on the testimony of Eryn Jean Norvill, who played the role of King Lear's daughter Cordelia in the production and alleges Rush sexually harassed her during the run of the play.
Norvill did not participate in the stories and agreed at a late stage to testify for the Telegraph.
A decision is expected in the high profile case in early 2019.
Rush's lawyer has been contacted for comment.