This Victim Of Revenge Porn Wants Women To Know Their Rights
"He had a folder of dirty pics from all his exes."
When Sydney woman Sarah* was 22, a private explicit photo of her, taken by her ex-boyfriend, ended up on a "revenge porn" website.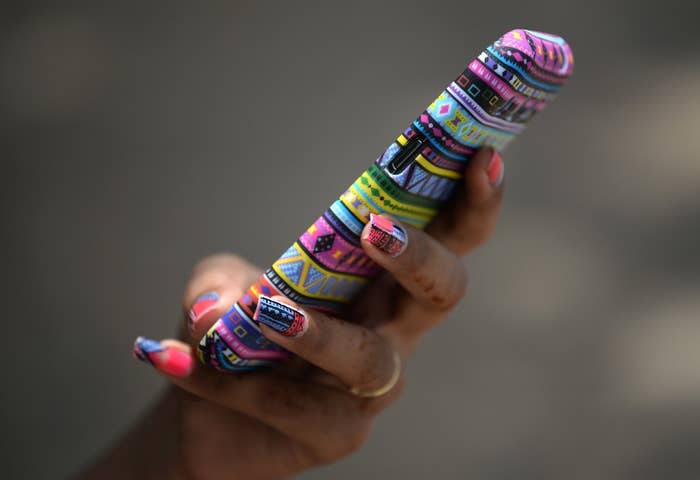 Sarah hadn't wanted to have the photo taken, but was eventually persuaded to by her boyfriend. Soon after, she started to feel uncomfortable around him, and broke it off.
"He had a folder of dirty pics from all his exes," she said.

Sarah, now 28, doesn't know for sure whether it was her ex who put the photo online – "he swore over and over it wasn't him, but I don't trust him" – but it left her devastated.
"There were some negative comments about how I looked, and how much of a slut I must've been," she said. "No negative comments about him, even though his junk was in the pic."

Paranoid that her family and friends would see the picture, Sarah emailed the site. They took it down immediately. She left it there.
"I considered going to the police, but didn't feel like I had enough info for them to take it seriously, or if they'd be able to do anything at all since it happened online," she said.
"It would be good if people knew their rights and what the police could do for them."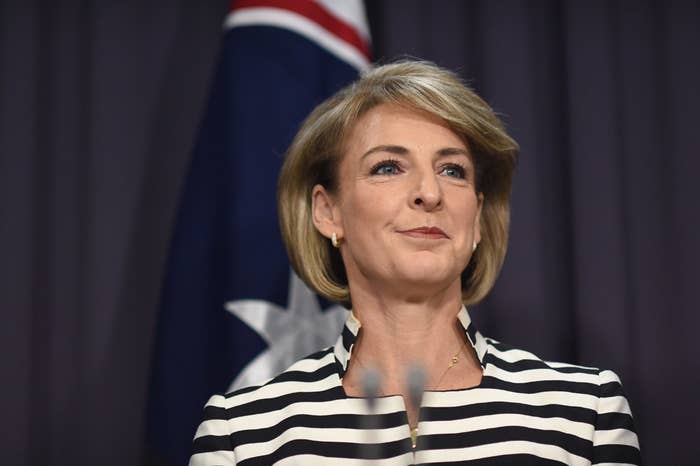 On Wednesday, minister for women Michaelia Cash and communications minister Mitch Fifield announced a plan to tackle the issue of revenge porn.

The government will look at introducing civil penalties for perpetrators and host websites of revenge porn, with a discussion paper slated for early 2017.
At the same time, discussions will be held with states and territories to ensure a nationally consistent approach to revenge porn criminal offences.
Presently, incidents of revenge porn can be prosecuted under the Commonwealth Criminal Code. However, the listed offence – using a carriage service to menace, harass, or cause offence – is not specific to revenge porn.

Cash and Fifield also announced the new eSafety Commissioner, Julie Inman Grant, will have expanded responsibilities to combat nonconsensual sharing of intimate images – usually referred to as "revenge porn".

In her new role, Inman Grant will roll out an online reporting tool that will allow revenge porn victims to report incidents and access support.
In a joint statement, Labor shadow minister for equality Terri Butler and MP Tim Watts criticised the announcement as an another example of talk with no action.
A year ago, Butler and Watts introduced a private members bill that would make revenge porn a crime.
"Australian laws have failed to keep up with the new ways technology is being used to cause harm, particularly to women, and the law must be brought up to date without any further delay," the statement said.
"The announcement today by the Turnbull government does not address the urgent need for criminal penalties for offenders."
Cash defended the civil penalties consultation, saying it was "far more attractive" than a criminal process for many victims.

"When you actually talk to people who have been subjected to it, many of them say, all I wanted was to have the photo removed," she said.
"How do we respond in the first instance to the person coming forward and saying 'just get the image down'? When you then say, 'What further processes could we take you through?', a lot of people don't want to go down the criminal path."
Inman Grant said education efforts about revenge porn and women's safety online need to start early.

"These education efforts need to start as early as the nursery and be reinforced in the classroom, the lounge room, the bedroom, and ultimately the boardroom, to have the kind of societal and systemic impact that we need to make," she said.
She also emphasised a focus on supporting, not blaming, the victims of revenge porn.
"We need to focus on the perpetrators," she said, "acting on malicious behaviour, not the victims who have had a very distressing thing happen. They need support."
Sarah spent months revisiting the site where her photo appeared and similar sites, out of a deep fear it had been put up again.
She said victims of revenge porn "cop a disproportionate amount of blame".

"While it's true that it wouldn't have happened if the photos didn't exist in the first place, the worse bit is the person who breaks the trust," she said.
"It was a big deal for me, a very scary period of my life. My trust had been violated by people I thought I could trust, and my body shamed by strangers on the internet, but nobody cared how much it affected me."

*This name has been changed.