In early May, facing the prospect of cutting staff and turning away clients, the Redfern Legal Centre launched a public appeal for funds.
A decline in legal aid funding from successive state and federal governments has seen community legal centres in Australia increasingly turn to the community to stay in operation.
The Redfern Legal Centre (RLC) is in a particularly dire financial position. As the oldest community legal centre in NSW, it has a number of unique government funding arrangements which have fallen away, along with cuts to federal funding from the attorney-general's department.
"Redfern Legal Centre is facing a funding crisis," CEO Joanna Shulman told BuzzFeed News.
If they can't find the money – and with the July 1 deadline looming – Shulman will have to cut half of the RLC's solicitors and turn away up to 500 people who need legal help in the next year.
"A number of our services are at risk of closure if we cannot raise enough to stem our funding shortfall," she said. "We don't see that as an option."
Here's why this is something you should care about.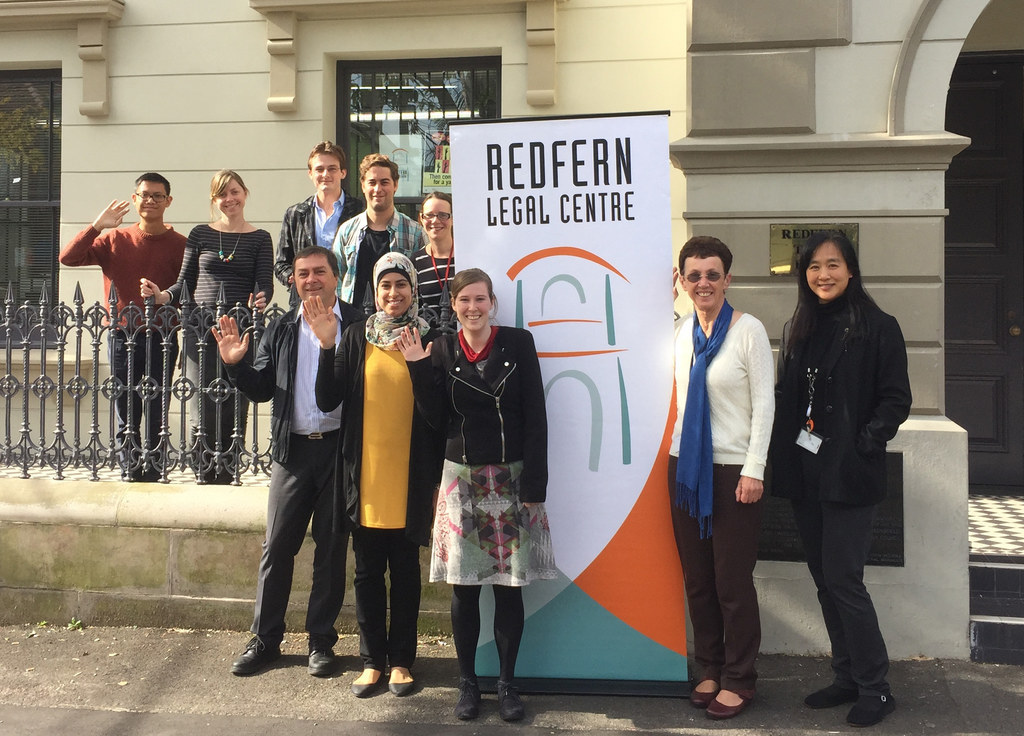 1.
Community legal centres like the RLC provide legal representation and advice for vulnerable and disadvantaged people.
In an interview with BuzzFeed News, CEO Joanna Shulman listed women in domestic violence situations, people with mental health issues, Indigenous Australians and international students as just some of the groups who frequently need legal assistance.
Around 5% of the RLC's clients are Indigenous Australians, who face disproportionate rates of incarceration across the country.
"Every day we're helping women escape domestic violence, every day we're helping people with disabilities get jobs," said Shulman. "We really are making a difference."

2.
A 2014 Productivity Commission report concluded the sector is sorely underfunded, recommending a $200 million funding boost.
Despite this, a trend of cutting funding from legal assistance services has been ongoing for years.
The federal government was set to strip $25.5 million from the sector this year. However, the planned cuts were reversed by attorney general George Brandis, spurred on by the increased conversation about family violence.
This has only provided temporary relief to community legal centres, with further cuts to take place from mid-2017.
Michael Smith, chairperson of the National Association for Community Legal Centres, said there "is still some way to go" in ensuring people needing legal help are not turned away.
"This can be achieved by all levels of government committing to a real partnership to provide the additional $200 million to legal assistance services in Australia," he said.
However, there has been no public indication of a plan to adopt the $200 million boost recommended by the Productivity Commission.
Despite Brandis's reversal, the RLC remain in a dire situation, with much of their funding from other state and federal departments dwindling.
"While we're really grateful that Brandis reversed those funding cuts, the other cuts haven't been reversed, which is causing a huge problem for us," Shulman said.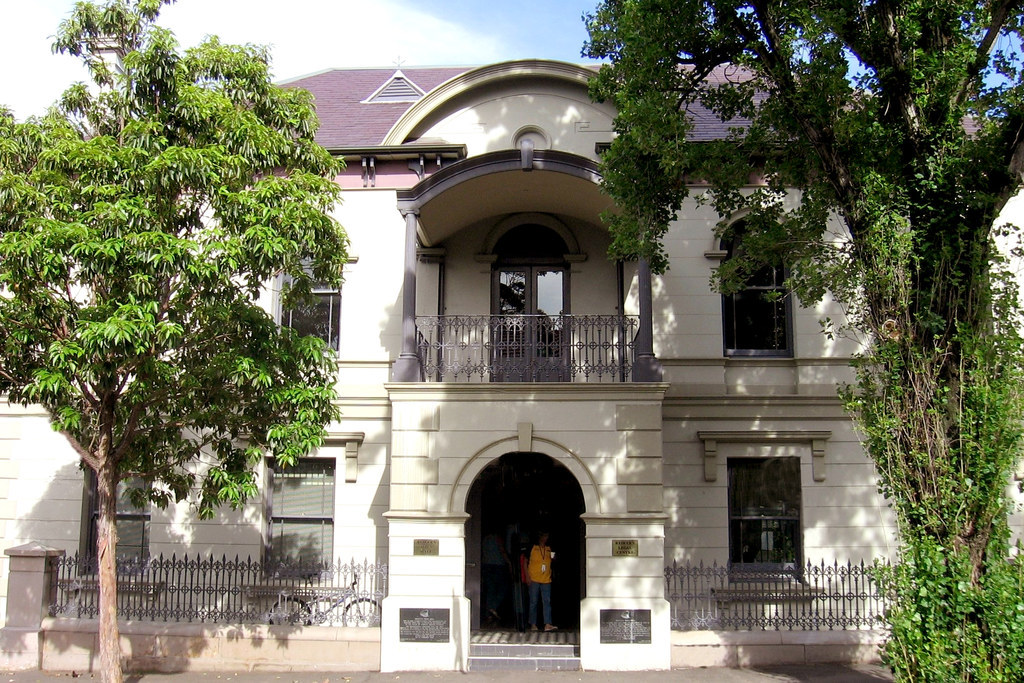 3.
Several legal services are also under threat of closure, including services for discrimination, employment, policing, and credit and debt.
"The employment law service really does just help the average, everyday person," said Shulman.
"For instance, a lower income person who might be having a dispute with their employer about unpaid wages, or maybe who is unfairly dismissed, and for them, that can have significant consequences."
"Losing your job, for some people, is the difference between homelessness and not."
All of the services at risk provide a legal safety net for vulnerable people, from people with disabilities, to working mothers organising maternity leave, to Indigenous Australians with concerns about over-policing.
"It's about providing intervention into someone's life at a really crucial point when they're most vulnerable," Shulman said.
"A debt can very quickly escalate into a much bigger issue, if you have to pay a debt that perhaps was unfairly accumulated, then you're not able to spend money on groceries. Or if you get into a dispute with a housing provider, and you might become homeless."
4.
The centre's service for international students is also at risk of closure due to the funding crisis.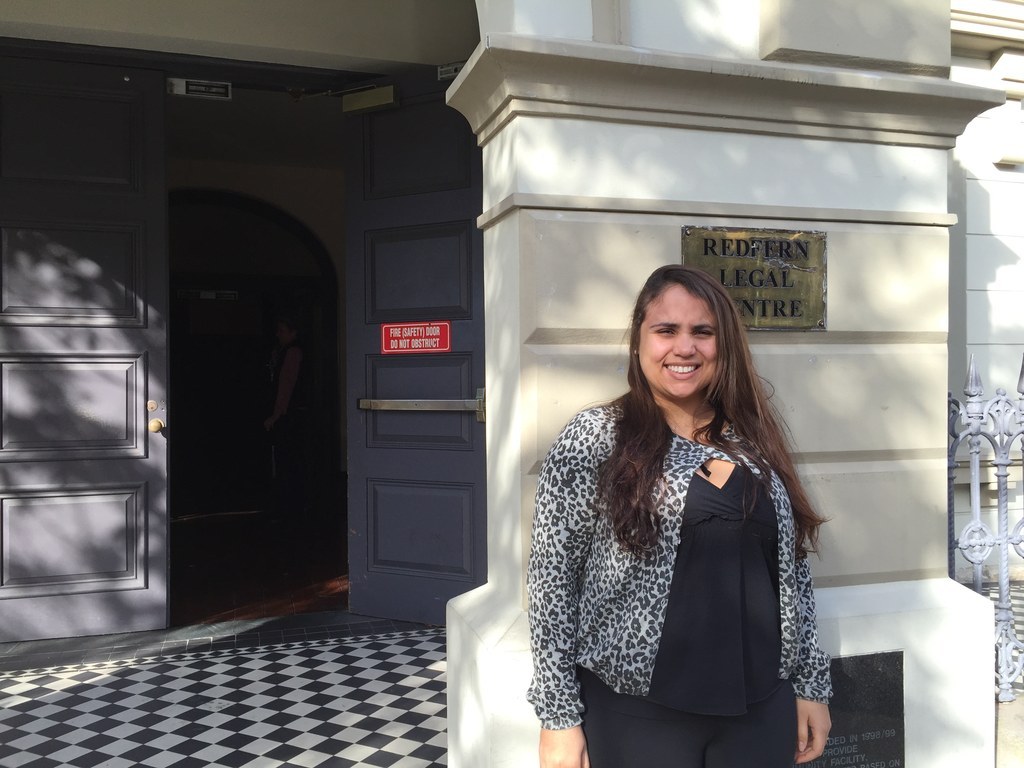 Brazilian student Yngrid Santos turned to the RLC after a dispute with her landlord went sour.
Santos told BuzzFeed News her living situation – with seven other people in a two bedroom apartment – was less than ideal, but "normal" for international students in Sydney.
However, in February, Santos told her landlord she was unhappy with the arrangement, and he told her to leave the next day.
Santos told BuzzFeed News he then stole her laptop and luggage containing medication, and refused to return her $400 security deposit.
Just last week, the case was resolved in Santos's favour, with a judge finding her landlord had failed to comply with various tenancy laws and awarding compensation for the stolen items to Santos.
International students in Sydney commonly find themselves in legal disputes around housing and employment, said Santos. However, without the help of the RLC, she would never have been awarded compensation.
"I went to the police, but they didn't do anything about it, they did not care," she said.
Although Santos said she could have worked to purchase another laptop, obtaining more of the expensive medication would have been more difficult.
"I would have been desperate because of the medication," she said.
"I didn't expect the RLC to really care about it because it's a free thing, but they did their best even though they are not receiving anything for it.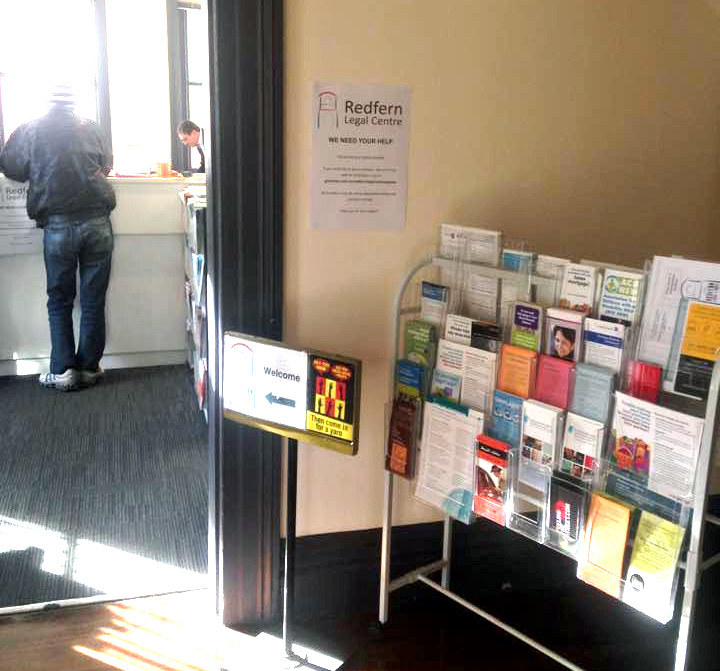 5.
Spending more money on legal aid could actually cut costs in the long term.
A 2012 cost benefit analysis of community legal centres from Community Law Australia found that for every $1 spent, there is $18 of benefit.
"I don't think that that argument is really being taken seriously," said Ella Semega-Janneh, communications and volunteer manager at the RLC.
"If you don't put money here, we're going to be spending money down the line."
"A lot of it is really short-sighted," added Shulman. "If you don't spend money on legal intervention, you're spending much more money on prisons."
6.
While the RLC's public appeal has been greeted with enthusiastic in-principle support, donations to the #SaveRLC campaign are only dripping in.
Shulman said the funding drive was the first time the RLC had appealed to the community in a big way.
"We've had trivia nights, and we always ask people to donate if they can, but this is our first real major funding drive," she said.
Shulman says there's a lot of goodwill in the community. "A lot of people really believe the government should be funding these services," she said.
But despite the community support, donations are "coming in slowly".
"We're still looking for a nice millionaire out there who has a lot of money they want to give us."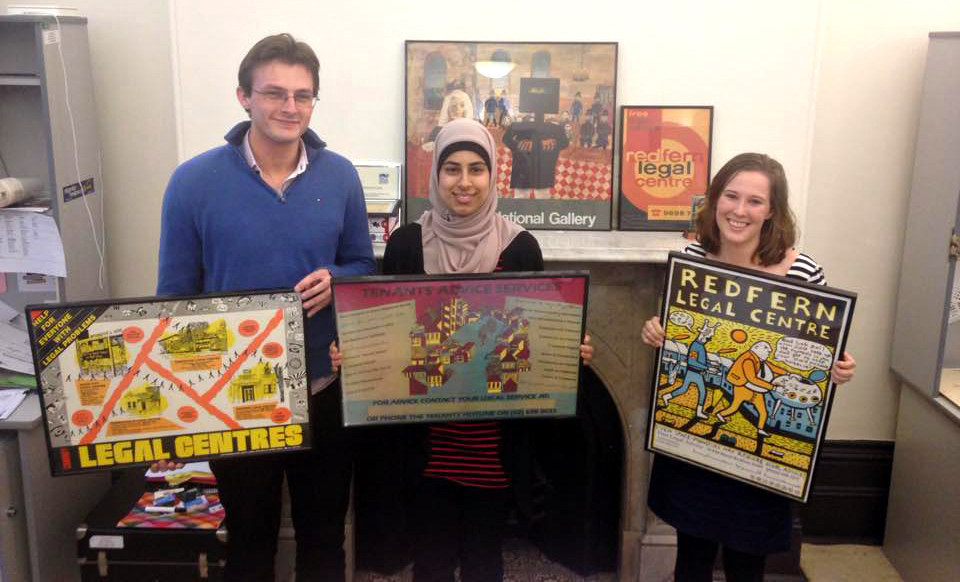 7.
And they already do a lot with a little.
The RLC has 300 volunteer staff per year – ten times the number of paid staff who work at the centre.
"A lot of what we do is bringing the community with us to try and meet people's needs," Shulman said.
"We have 300 volunteers at the centre every year, which means we're able to do so much more than what we would do with just paid staff."
Even the funding appeal itself is taking up time the RLC staff would ordinarily spend with clients.
"Every minute, every hour we spend on fundraising, is an hour less we're spending with our clients doing what we need to do," said Shulman.
"It's an hour closer that a woman is not being able to escape a domestic violence situation, or a tenant is to homelessness. It's not a great way to spend our time."
8.
The people who use community legal centres are some of the "most vulnerable in our society". They have nowhere else to turn.
"The real issue that is we may be forced to turn away people that actually, if we turn them away, where are they going?" said Semega-Janneh.
Shulman said that sometimes even just a piece of advice can help solve legal problems.
"We give people a little bit of information sometimes, or point them in the right direction, and they're able to solve their legal problems themselves," she said.
"And that can turn their lives around and give them a new sense of empowerment."
"It changes lives," said Semega-Janneh. "That sounds like a platitude, but it's not. It really does."
Attorney general George Brandis did not respond to a request for comment.