When She's Not Filming "OITNB", Yael Stone Teaches Yoga To Former Inmates
The Australian actor spoke to BuzzFeed News about being back in Australia, her time on OITNB, and what she's doing to help women newly released from prison.
When she's not portraying inmate Lorna Morello on the Netflix prison drama Orange Is The New Black, Yael Stone chips away at the trauma caused by incarceration in an unexpected way.

"I'm not a lawyer, which is probably what would be most useful," she says frankly. "But something I can offer is yoga."
Stone volunteers with Liberation Prison Yoga, a year-old organisation based in New York City, where the Australian actor has lived since 2011. LPY trains instructors in dealing with trauma, and then sends them into prisons to teach yoga and meditation.
After "growing exposure" to mass incarceration due to her role in OITNB, Stone wanted to somehow help combat the ill physical and mental health that so often accompanies imprisonment. Yoga, which she already taught at a New York studio, seemed like a good fit.
Due to an unpredictable filming schedule, Stone doesn't go into penitentiaries to teach like other LPY instructors. But she has undergone the trauma training, and runs a regular class in a New York City shelter for women who have been released from prison.
It plays into Stone's altruistic mindset. "This is where my politics essentially lie," she says, widening her hands into the universal sign for welcome. "Everyone come."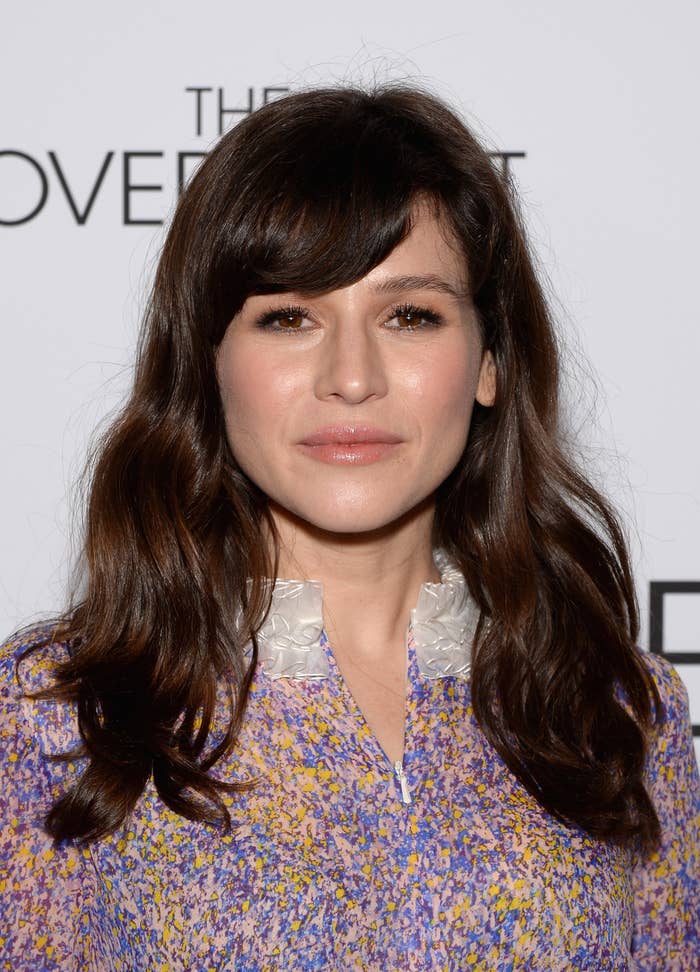 Stone, 30, was one of several little-known actors thrust into the spotlight after OITNB became a global sensation. Based on the real-life memoir of Piper Kerman, the show documents the goings-on of fictional women's prison Litchfield Penitentiary. Stone plays inmate Lorna Morello, a loveable romantic with a disturbing backstory and an unforgettable Boston-come-Brooklyn accent that is about as far from a broad Australian twang as you can get.

But despite the distance she keeps from Australia while in character, Stone is happy to be back in her home country, at least for a few months. "There's just things in Australia that you can't get elsewhere," she says. "Like this place, which has a kind of "home" feeling for me."
We're sitting at a slightly wonky fold-out table in an upstairs room at Belvoir St Theatre's Surry Hills rehearsal studio. The floor is bare, with items of questionable dramatic significance scattered around the perimeter – a guitar, a cupboard, an abandoned cardboard box.
Stone is here for a play at Belvoir called The Blind Giant Is Dancing, which follows a Labor political idealist embroiled in a party power struggle in NSW in the early '80s. Her husband, Dan Spielman, plays the starring role. Stone is, consequently, bashful about doing media.
"I feel so embarrassed to be doing interviews for this show, because Dan is clearly the lead character," she says. "I don't want to imply that I'm the lead role, because I'm not."
You might think a non-starring role at Belvoir is small potatoes compared to the glitzy red-carpets and famous friends of the New York based OITNB – but Stone makes no such distinction. She speaks about the play with unbridled enthusiasm, her hands gesticulating wildly as she passionately talks about the central theme: the corrupting nature of power.

Mostly, Stone says, Stephen Sewell's The Blind Giant Is Dancing reminds her of a time when young people were less ready to just accept capitalism as the governing system. In fact, she was so struck by the political idealism in the dialogue that she rang former Belvoir artistic director Neil Armfield, who had previously directed the play, and asked if the way they spoke was "for real".
"The characters sound so deeply naive. But it really wasn't that long ago," she says. "They're still talking about the possibility of change, and a shift in the way we live, and for me, the first time I read it, was almost a kind of shock, disbelief at how much we've changed."
Stone is wistful for that time, when more young people questioned the "stable groove of capitalism". Belvoir itself has historically espoused such ideals – the building was bought by a collective in 1984, and the company had a parity pay policy as recently as 2010. That's changed now, but Stone hopes the play will introduce a similar hope – naive or otherwise – to those who see it.
"Those ideas really appeal to me, and they always have. But I also live in this world," she says. "It's an interesting battle between ideas and reality."
Stone tries to chip away at inequality in her own way – the yoga for former inmates, for a start. She's passionate about the issues faced by incarcerated women, and says that interacting with people who have been through the "crazy criminal justice" system is a good way to keep grounded and remember female prisoners are "real people, with real lives". Hearing former inmates tell her they like the show is the best feedback possible.
"One particular woman I'm thinking of… she was released two years ago now, and the stories that she's told me, it feels very accurate," Stone says. Other than letting her know whether the show is getting it right, Stone's yoga pupils have raised her awareness of the devastating cycles of disadvantage that accompany mass incarceration.

"It's often a traumatic beginning that will create a certain pathway towards being forced into making some pretty bad decisions, that leads to much greater trauma and being sent to prison," Stone explains. "A lot of these people are mothers, they're carers. Once you pull a family apart, the ricochets keep going. You think, 'What's going to happen to their kids?'" she says.
"OITNB does seem to cover that. And [The Blind Giant Is Dancing] as well. They're all about shaking up those expected paradigms."
OITNB is certainly shaking up the television industry. Part of its smash success is undoubtedly the representation it offers to women – women of colour, queer women, women from disadvantaged backgrounds. It's a show where women are "overrepresented", says Stone – and she loves that about it, describing shows that are culturally monotonous as "a dramatic waste of time".
"How boring to write a show that only represents one kind of people," she says. "We're missing out on this whole feast of life, excluding people from storytelling. Let's tell their stories, and they'll want to watch."

Although the actors weren't cognisant of just how big the show would be – "you can never know, that's the magic factor" – there was a unique vibe from the minute they stepped on set. Perhaps some of it comes down to the exceptional casting. "They found this collection of people who have kind of gone through the mill a bit. Been pushed around a bit," Stone says.
Laverne Cox, who plays inmate Sophia Burset, has become a transgender icon since the show went to air, inspiring thousands of trans and gender diverse people around the world. Amidst ongoing debate over whether cisgender actors should play transgender characters, Cox's depiction of Burset is often held up as an example of how to do representation right.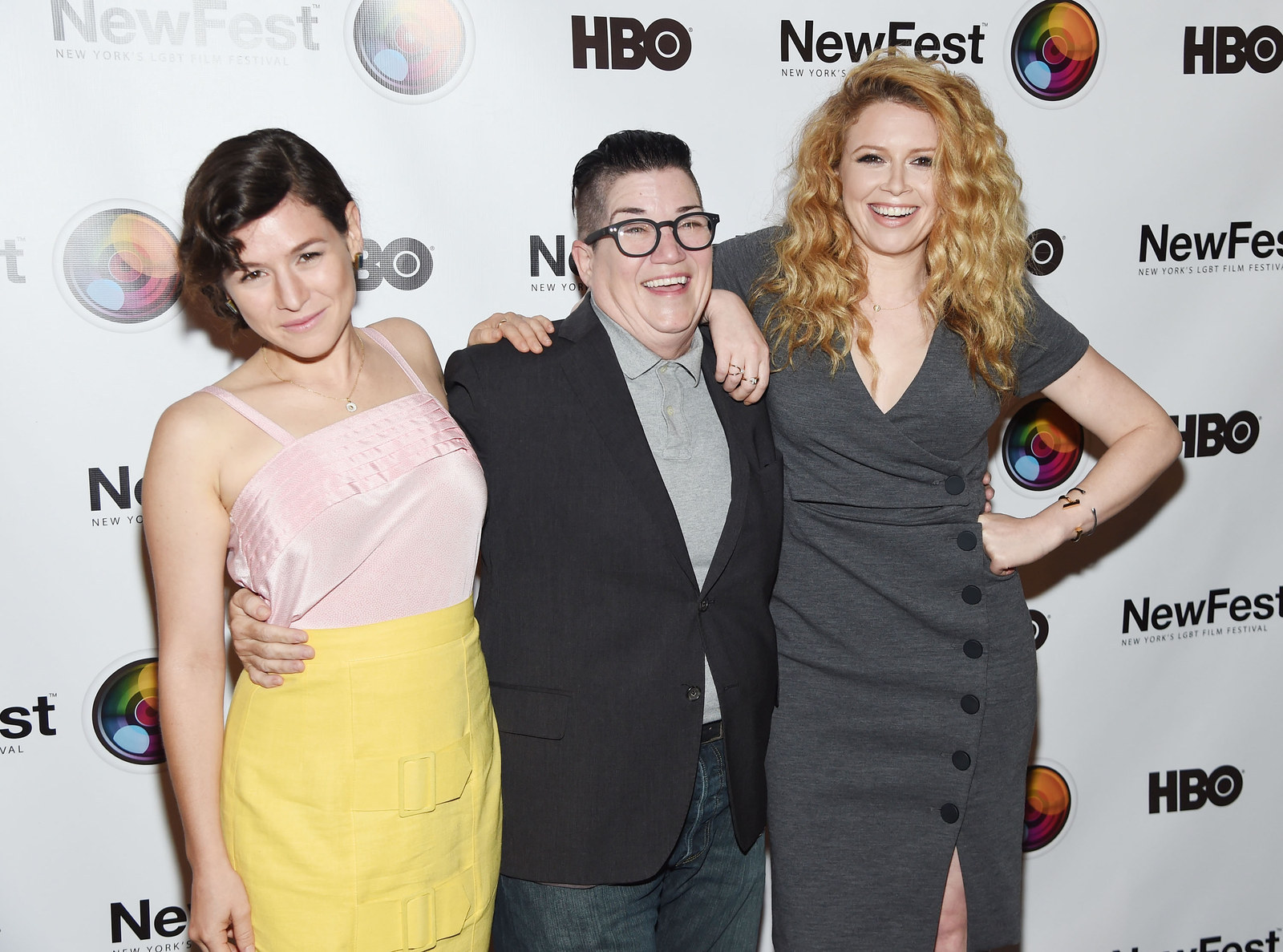 Natasha Lyonne, who plays heroin addict Nicky Nichols, has spoken previously about how her own abuse of drugs helped her tap into depicting Nichols correctly.
"I'm far enough removed to not go nuts playing it, but close enough that I have a firm fucking memory of what it takes for a person to end up being somebody who wants to get high at the very real risk of death — not somebody who wants to get high and watch a movie, but wants to hit that other level of utter obliteration of all emotion," Lyonne told BuzzFeed last year.
"There's some quality which has meant that these people are, without exception, compassionate, interesting, kind," says Stone. "They actually care."
The cast are famously good friends, too – constantly sharing pictures on social media that document their escapades on and off set. Stone describes the show as "a gift" to her, both personally and professionally. But like all jobs, it has its downsides: the prison cafeteria scenes – a staple of the show – can take up to 16 hours to shoot.
"It's kind of fun for the first ten hours, but then you're like, 'Oh my god, I'm actually going insane'," says Stone. "There's 200 extras, 17 people in a scene at four different tables. You think 'I'm never going to leave'."

"Shooting is a little bit like summer camp," she adds. "But then you cross a line, and it's total mania. Summer camp on acid."
The highly anticipated season four finished filming in November, and drops on Netflix on June 17, 2016. Stone can't give anything away – she hasn't had a press briefing yet – but she briefly dwells on the emotion that accompanies a season wrap.
"I have this little thing where I think 'Oh, we'll come back. We always come back!' But you have to remember, you don't know how long these things last for."
There's no indication the show will stop being commissioned anytime soon. But like any other fan watching the credits roll at the close of a heart-wrenching season, Stone doesn't even like to entertain the notion.
"I don't want to indulge the idea that one day it will be the end," she says. "But it's a fucking good trip, while it happens."