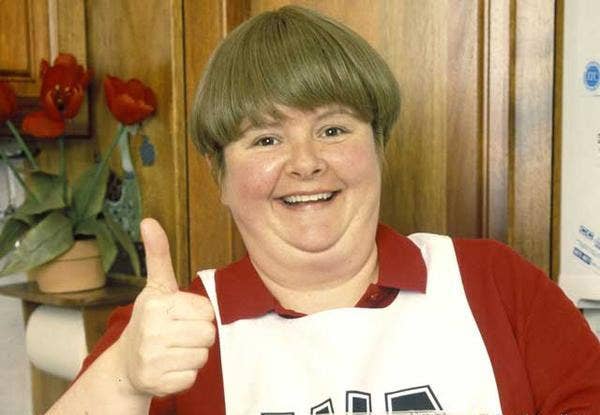 Beloved TV character Sharon Strzelecki is a kind-hearted lesbian who would vote "yes" for same-sex marriage in a heartbeat, says Magda Szubanski, who created and portrayed Sharon on the Australian noughties classic Kath & Kim.

"Oh, she would vote yes!" she told BuzzFeed News in an interview on Tuesday.
"Sharon's such a latent lezzo. It's in there all the way through — she's a sporty dyke. An unrealised sporty dyke.
"Sharon's all about love and bringing people together. She's very optimistic, and she's kind. She works in an aged care centre. She plays netball! Of course she'd vote 'yes'."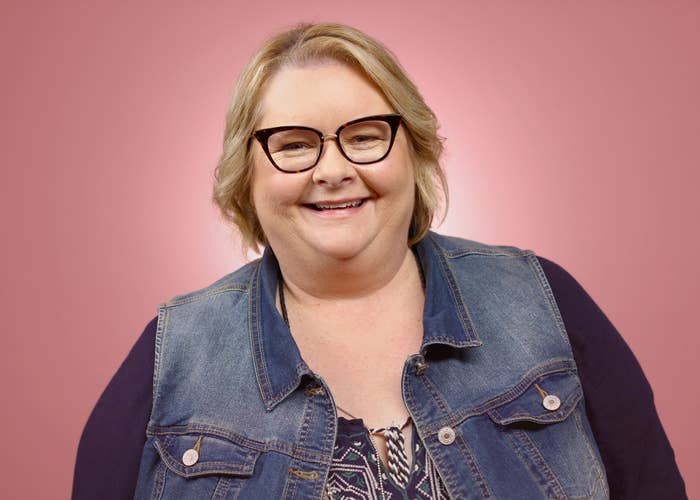 Szubanski has added her voice to those Australians advocating for a "yes"' vote on same-sex marriage, as the government conducts a voluntary postal survey on the issue.
In the weeks since the survey was announced, the debate has been fast and furious, and seen many off-colour comments cause offence to LGBTI Australians.
Szubanski came out as a lesbian in 2012 — "despite a massive dose of heterosexuality from the dominant culture!" — and had been fending off various online detractors for weeks.
While she also receives a lot of positive feedback, some missives from trolls have stuck in her craw.
"Fat lezzo cunt," she recited immediately when asked what kind of hate she's been copping.
She also faces accusations of supporting pedophiles — a "nasty slur" that has kept LGBTI people in the closet for decades, Szubanski said.
"That was what was so oppressive to so many of us for decades, that blurred line where they tried to conflate us with pedophilia," she said.
But despite how much it hurts, Szubanski said she tries in her responses to "be logical, be responsible, do no harm".

"[We have to] keep it civil on both sides," she said. "I feel the pain and I feel the rage very much, and I have to stop myself tweeting frequently. But I don't want to add to the white noise of hatred out there."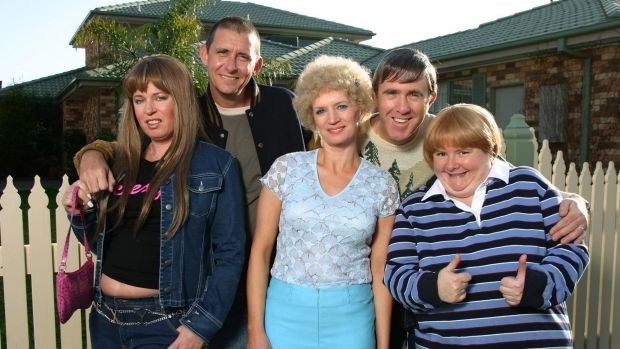 Szubanski's message to young and struggling LGBTI people is "don't let that hatred win".

"Don't believe it. It's not true. What they're saying about us being bad, disgusting, and all that. It's not true. Try to, as much as possible, feel the strength and dignity of who you are."
Georgie Harman, the CEO of mental health organisation beyondblue, told BuzzFeed News that LGBTI people are not innately prone to anxiety, depression and suicide, but that the "additional layer of discrimination, hatred and prejudice that LGBTI people face actually elevates that risk".

"Have the debate, express your views, vote the way you want to vote — but be respectful," she said. "Let's get the facts straight, let's do no harm."
Harman urged people feeling distressed by the debate to not isolate themselves — to contact a counsellor, call a helpline, talk to their friends.
"Switch off the social media. If that's where you're getting a lot of hate, give yourself a break. Go out for a walk, go meet a friend for a coffee. Reach out and talk to someone about it, whether that's a professional or a mate."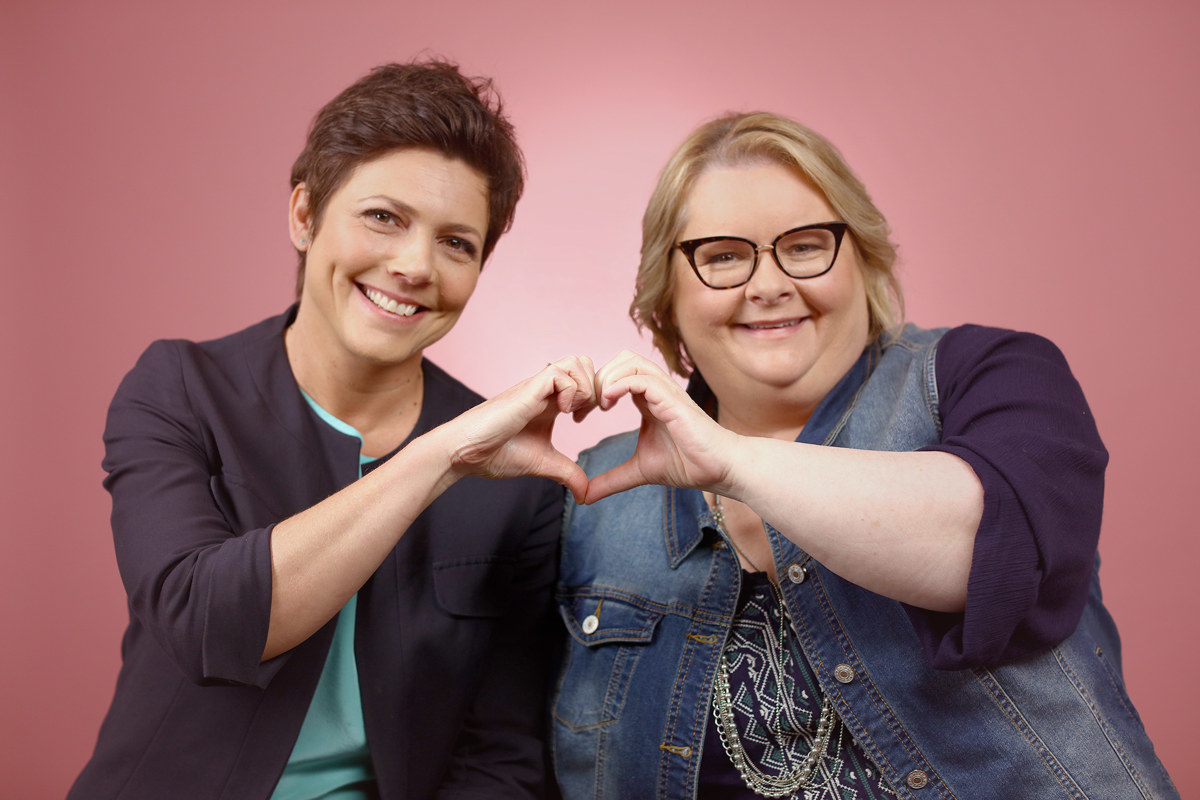 Harman also warned against making the debate about peripheral issues that are legally unrelated to same-sex marriage.
"Let's be really clear about what the core issue is. This is about whether or not two people, two consenting people who love each other, want to make a commitment to one another publicly with their friends and family in the country they live in."

"It's not about four people, three dogs, and a lamp post," Szubanski added.
Szubanski said that before she came out, she had suspected she would become a public advocate, and had prepared herself for it.
"There's a part of me that is intensely shy, and struggles with it," she said. "Luckily there's the extrovert part that I can activate, but I need to go back to my cave.

"I'm actually glad that I came out when I did, because it meant I was very firmly placed in the households, in the heartland of Australia as someone they knew."
As for how the rest of the residents of Fountain Lakes would vote, Szubanski said it's a safe "yes" for "Mrs D" (aka Kath Day-Knight), her husband Kel, and the beleaguered Brett — but the fickle Kim is another matter.
"Kim might if there was a lesbian she fancied," she said. "Ruby Rose might get Kim over the line. Terrible to say, but it's true."

If you or someone you know needs help, you can call Beyondblue on 1300 22 4636, Lifeline on 13 11 14 or QLife — the national support line for LGBTI people — on 1800 184 527 from 3pm-12am.