Western Australia Issues Apology To Men Convicted Under Old Homosexuality Laws
"The uncomfortable truth is that they were also the foundation upon which much current homophobia is built."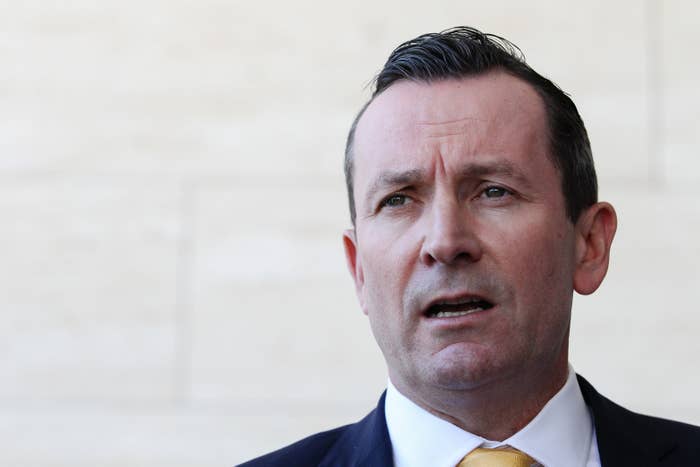 West Australia's Labor premier Mark McGowan has issued a "long overdue" apology to gay men convicted of having consensual sex in the years before the state decriminalised homosexuality in 1990.

In a speech to parliament at noon on Wednesday, McGowan said unjust laws had been used for decades in Western Australia to "shame homosexual men, to deny their human rights and their humanity".
"Before homosexuality was decriminalised, men could be sentenced to years in prison, hard labour and whipping, for having consensual sex with another man," he told the parliament.
"These acts should never have been considered an offence, and the men impacted should never have had a criminal record against their names. Hundreds of Western Australians have unfairly borne the stigma of having a criminal record for acts that are no longer considered a crime.
"On behalf of the government of Western Australia, I am sorry for the unjust laws passed here, and the real and deep pain that they caused."

The apology came as the McGowan government introduced legislation to expunge historic convictions. Under the proposed change, people convicted of historic laws can apply to have their convictions expunged, as can the family members of convicted people who are now deceased.
"Such was the shame these laws caused that even decades later many remain silent," McGowan said.
"I feel a deep sense of sadness that many victims of these unjust laws are not alive today to hear this apology. I hope their families and friends can take some solace from this moment."
McGowan added that the historic laws had diminished gay men by "rendering their love illegal and making their sexuality a source of shame".

"These laws were state sanctioned discrimination. The uncomfortable truth is that they were also the foundation upon which much current homophobia is built. What my government and I can do today is wipe some slates clean."

His speech was met with applause from the politicians in the chamber.
Opposition leader Mike Nahan lent his support to McGowan's speech, saying the historic laws had left "decent and otherwise law-abiding members of our community open to discrimination, alienation, entrapment, blackmail and criminal elements".
"The fact that they have a criminal record is not just wrong, it resulted in dreadful disruption to those people who had criminal convictions recorded against them, ranging from embarrassment to serious psychological and emotional distress as well as discrimination and reduced opportunities in life," Nahan said.
Nahan said the Liberals would, as usual, consider the expungement legislation on its merits, but added "I can indicate that the Liberal Party supports the initiative to correct past injustices".
Shane Love, the leader of the Nationals in WA, also spoke in support of the apology.
If the legislation passes as expected, WA will become the second last Australian jurisdiction to introduce an expungement scheme.
Prior to the new legislation, people convicted of such offences in WA could apply to have the conviction spent, which does not erase it in the same way as an expungement. For instance, there are certain exemptions where a spent conviction would need to be disclosed, whereas an expunged conviction would not.

This is still the case in the Northern Territory, which is now the only Australian jurisdiction to not introduce an expungement scheme. In the NT, a conviction is immediately spent if the provision is repealed.
South Australia's scheme differs from other jurisdictions in that people must apply to have their conviction expunged by a magistrate, rather than an administrative process through the relevant government department.

Premiers in Victoria, Tasmania, South Australia and Queensland have issued similar apologies over the past two years.