Two doctors who worked at a Sydney hospital embroiled in the deep sleep therapy scandal of the 1960s and '70s are suing ABC journalist Steve Cannane over his Walkley-shortlisted book about Scientology in Australia.

From 1963 until 1979, hundreds of patients were subject to "deep sleep therapy" (DST) at Chelmsford Private Hospital, in which they were drugged and left deliberately comatose for days in an attempt to treat their psychiatric conditions.
The treatment at the hospital, led by psychiatrist Dr Harry Bailey – who championed DST in Australia – eventually prompted a royal commission, which concluded in 1990 that DST was "very dangerous" and that 24 people had died directly as a result of the treatment.
In Cannane's book Fair Game one chapter details the role Scientology played in uncovering the events that unfolded at Chelmsford. It focused on nurse Rosa Nicholson, who smuggled documents out of the hospital that were eventually provided to the NSW attorney-general by Scientology's Citizens Commission on Human Rights group.
But two doctors who worked at the hospital and who are mentioned in Fair Game, John Herron and John Gill, claim they have been defamed by Cannane's account of the Chelmsford scandal.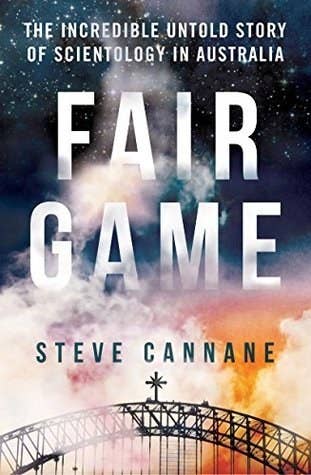 In documents filed in the Federal Court last year and obtained by BuzzFeed News, Herron and Gill say Cannane and publisher HarperCollins Australia defamed them by suggesting they persisted with DST despite other doctors having deemed the treatment dangerous, and despite being aware of the number of deaths it caused.
Cannane wrote in Fair Game that several psychiatrists had stated their opposition to DST and said it was dangerous by the time it was carried out at Chelmsford.

"These advance warnings from the significant figures in the medical profession did not deter Bailey and his fellow Chelmsford doctors, John Herron, John Gill, and Ian Gardiner. Nor did the death toll mounting before their eyes," Cannane wrote.
Herron says in the court documents that Cannane's book implied that his "gross negligence as a psychiatrist nearly killed his patient Barry Hart" and that he caused Hart to deteriorate in 10 days from a fit 37-year-old man to a person in "agony and distress, vomiting blood and unable to move his limbs".
Herron and Gill also allege they were defamed by implications their "gross negligence" as psychiatrists caused the death of many of their patients; that they lied to their patient's families about how ill their family members were, and denied them visitation; and that they defrauded their patient's health funds, among other things.
Gill is only mentioned by name once in the book, whereas Herron is mentioned several times. They have each filed a lawsuit.

Herron and Gill are both seeking several orders from the court, including damages, that the book be recalled and destroyed, and that any future reprints exclude Chapter 14 in its entirety and any references to the two men.
A spokesperson for HarperCollins Australia told BuzzFeed News they intend to defend the lawsuits.
"We stand by the content in the book, and intend to vigorously defend our position. We have no further comment at this time," the spokesperson told BuzzFeed News via email.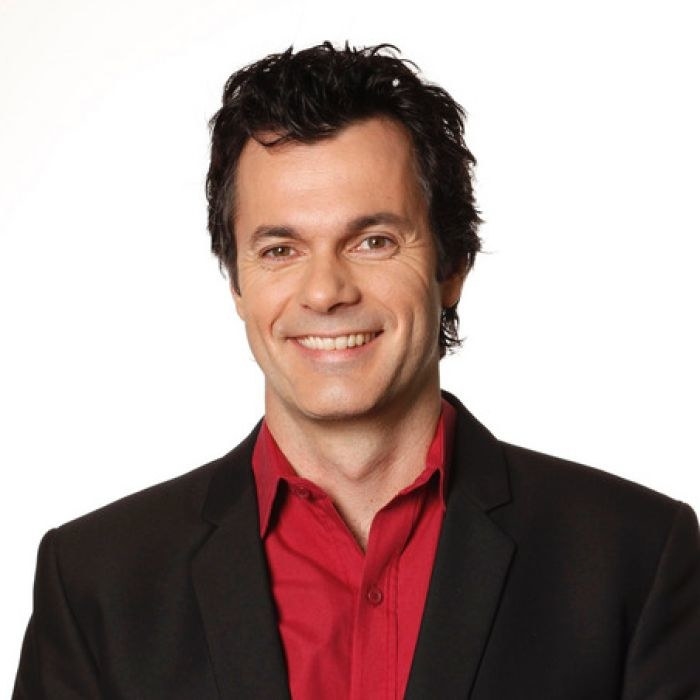 Rebekah Giles from Kennedy's Lawyers, acting for Herron and Gill, told BuzzFeed News the book had made "numerous false and seriously defamatory claims" against the men.
"The doctors are disturbed by the book's chapter featuring their names, in that the author and publisher never attempted to make contact with them, and instead relied on false accounts and claims that will be strenuously defended in court as part of actions to hold the publishers to account," she said.
The Royal Commission into DST, presided over by justice John Patrick Slattery from 1988-1990, concluded it was a "very dangerous procedure" and said Dr Bailey had routinely provided false death certificates and avoided coroner's inquests.
"A large number of patients were treated for complications, these being mainly infections, pneumonia and deep vein thrombosis," Slattery wrote in the royal commission report. "The unconscious condition and immobile position contributed to these complications.
"There was incontinence of urine and faeces and impaction and retention. There were restraints used to prevent falling from the bed, fractures and falls, vomiting, skin breakdown and metabolism imbalance. At the end of the treatment there were gross visual distortions and hallucinations and severe weakness."
Dr Bailey killed himself in 1985, facing criminal charges, and therefore did not give evidence to the royal commission. Slattery wrote of Bailey in his report: "His role was central. Without him, there would have been no deep sleep therapy."
Herron gave evidence for 29 days at the commission, and Gill for 20. The second volume of the 14-volume report, titled "The DST Doctors", dedicates a chapter each to Bailey, Herron, Gill and Gardiner.
There have been several lawsuits in relation to the events at the hospital, including a 1980 civil litigation between Herron and Barry Hart, where a jury awarded "compensatory and aggravated damages against [Herron] for wrongful imprisonment, assault and negligence". Sixteen years later, Hart unsuccessfully appealed the decision seeking further damages.
In 1993, the High Court upheld a permanent stay on proceedings against Herron, Gill and Gardiner that had been initiated in the NSW Medical Tribunal, effectively granting them immunity against prosecution for their actions at the hospital.
The Fair Game chapter focusing on nurse Rosa Nicholson questions whether she had been planted there by Scientologists in order to uncover what was going on at the hospital.

Cannane describes the role Scientology played in uncovering the abuses at Chelmsford as "arguably Scientology's finest moment in Australia".