Turnbull Now Reinvited To The Gay And Lesbian Mardi Gras
The AGM passed a motion to uninvite him...and now the Mardi Gras board has rejected it.
The Mardi Gras board of directors has voted against a motion that would have seen prime minister Malcolm Turnbull uninvited as an official guest to the 2017 parade.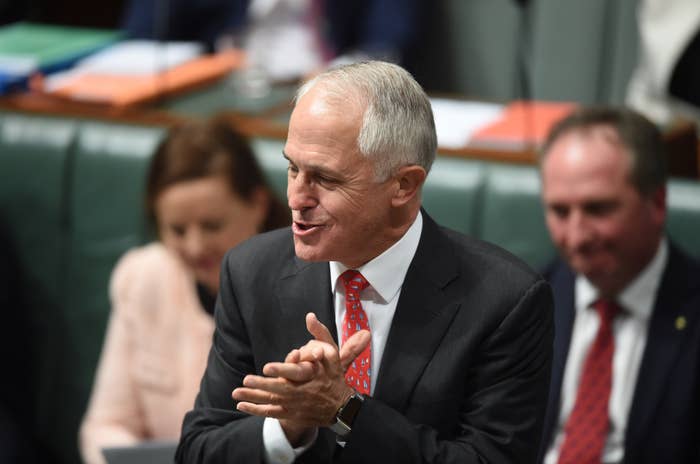 At a meeting on Wednesday night the board voted against adopting the following motion, which passed the Mardi Gras AGM in mid-November:
"The AGM of Sydney Gay and Lesbian Mardi Gras does not believe that a Prime Minister who denies us equality should be welcome as an official guest at our parade. We ask the Board to act in accordance with this position and issue a public statement as it applies to the current Prime Minister Malcolm Turnbull and the 2017 Mardi Gras parade and does not invite him as an official guest to the parade."
A majority of board members found the motion was not in line with the aims listed in the Mardi Gras constitution, including the line "[to] build strong, positive and beneficial relationships between the gay, lesbian, transgender, bisexual, queer and intersex with the wider community".
In an email to members, the board said it had received a wide range of feedback about the motion and understood concerns about "marriage equality being politicised by the majority parties".

"Sometimes our LGBTIQ communities unite with a single message. At other times it is clear we don't all speak with one voice," the statement read.
"Mardi Gras will continue to provide a platform for the diverse voices in our community to be heard."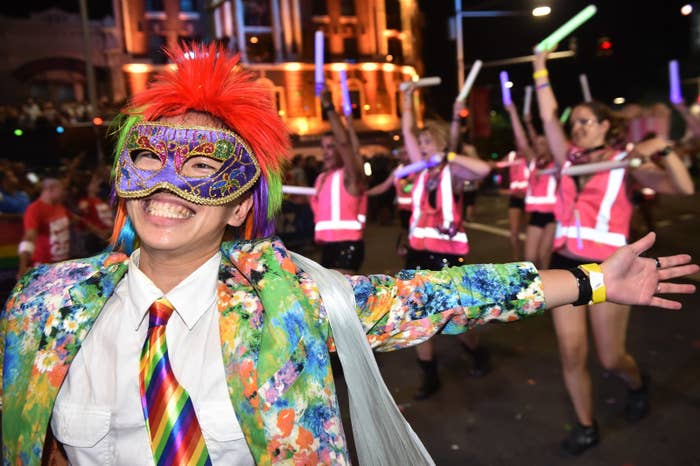 Turnbull is a long-time attendee of the annual pride parade, which takes place in his Sydney electorate of Wentworth. Last year he became the first prime minister to attend.
However, he was not overly fussed by the motion in the days after the AGM, telling Sky'sViewpoint program earlier this month that he had so many other parties to go to that it wasn't a problem:
CHRIS KENNY: Finally, the un-invitation you've received to the Gay and Lesbian Mardi Gras. Is that a personal and partisan insult?

TURNBULL: Well, you know, I've had so many invitations from friends to go to their Mardi Gras parties that if Lucy and I do decide to go to the Mardi Gras next year, we'll have no shortage of opportunities and cheerful company to enjoy it with.