After coming out as transgender three and a half years ago, filmmaker Sam Matthews threw herself into volunteering and hanging out with the Adelaide trans community.
She told BuzzFeed News that being around people who understood her journey was invaluable – and that it inspired her to focus some of her work on the community.
"I had met so many wonderful people in recent years, that I decided I wanted to use my experience in the media industry to help them share their unique stories," she said.
Matthews hopes her new video, We Are Visible, released on the annual Transgender Day of Visibility, will allow others to gain the confidence to be who they are.
"I grew up in a time without trans role models and that largely contributed to feelings of depression and isolation," she said.
"For a long time I thought that being wholly me, while sustaining relationships and a career, was impossible."
The video shows transgender and gender diverse people from South Australia talking about their experiences.
"We're not here to be feared," goes one part of the script. "We're your neighbours, your colleagues. We're your sisters and brothers. Your fathers and mothers. We're your teachers, we're your social workers, we're your writers, we're your football players, your charity volunteers. We're ordinary people, just like you."
"It's not safe for all of us to be open about being transgender. But we choose to be visible in the hope that one day it's safe for everyone," goes another line.
The message to people who aren't transgender, Matthews said, is to recognise that trans people are not defined by their gender identity.
"We're as varied in our ages, backgrounds, personalities, jobs and interests as the general population. We're people with equal need for respect, consideration, and participation in public and political discussion."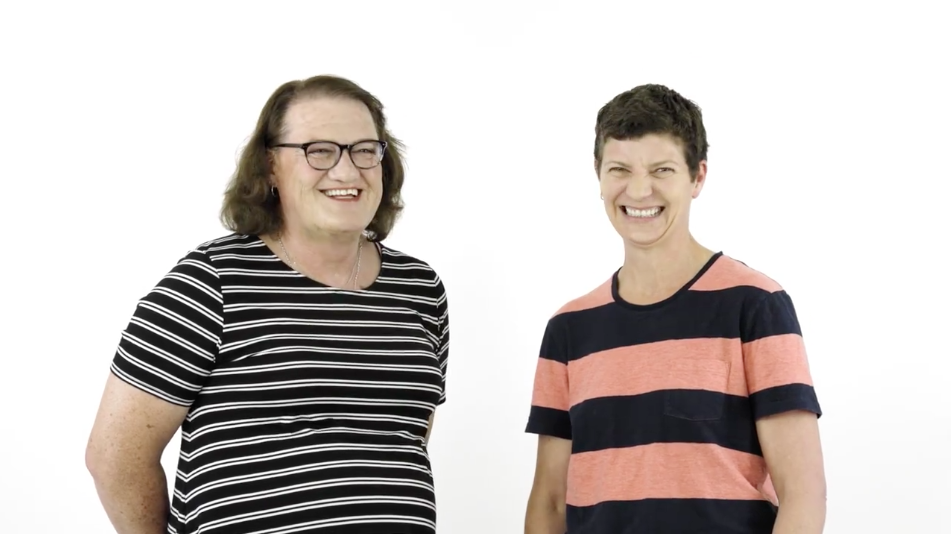 The script was written collaboratively by Matthews and about 25 other transgender Australians.
"I asked them all some questions around why they felt it was important to be visible, and what they wished the broader public knew about them," she said.
"It was many hours of evening work to manage emails, collate people's responses, and thread them back into the draft script to create a single message. Not all people could make it to the shoot but those who did ended up in the video."
The shoot happened over a single afternoon earlier this month.
"I think immediately everybody clicked because of our similar life experiences," Matthews said.
"Not everybody was comfortable on camera, but speaking down the lens is incredibly difficult if you're not experienced... they became more relaxed when they realised they could have multiple runs at it, and I encouraged them to go off-script if it felt more natural for them."