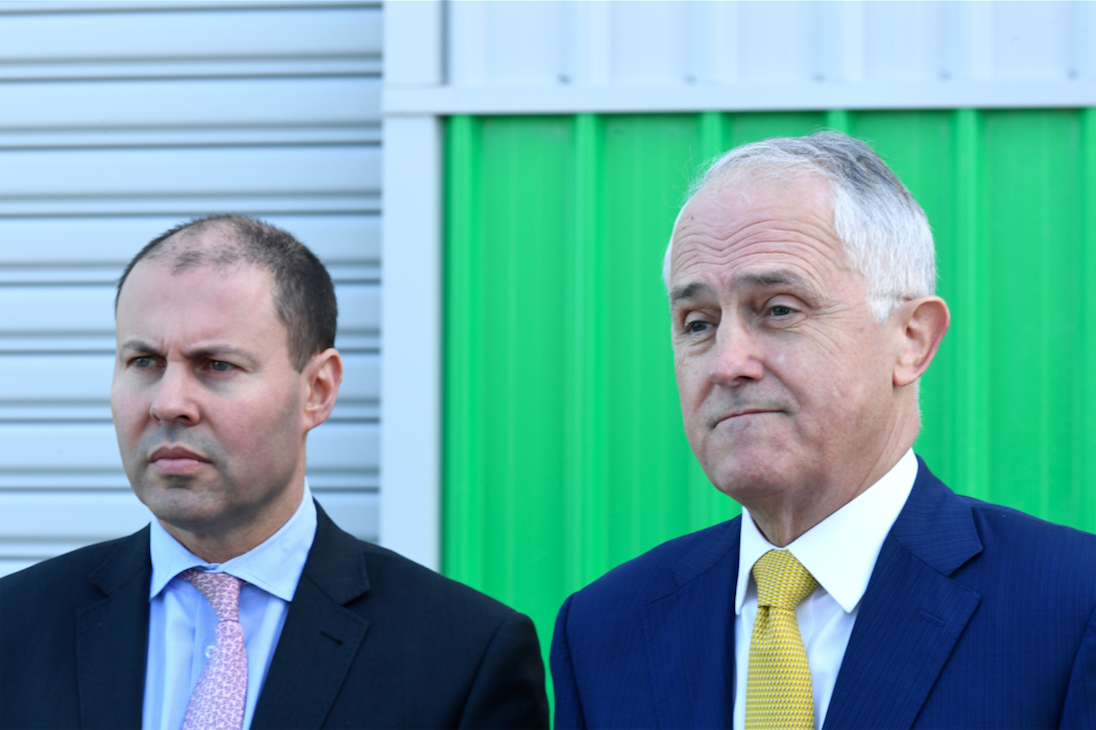 Prime minister Malcolm Turnbull has blasted those daring to question the citizenship of environment minister Josh Frydenberg, going so far as to imply it is insensitive to the victims of the Holocaust.
Turnbull made the remarks in an extraordinary press conference on Friday afternoon, following another horror week for the government in which Senate president Stephen Parry admitted he was a dual British citizen and resigned.
Parry is the first Liberal to be caught up in the citizenship scandal, and the third member of the Coalition government to leave the parliament as part of it, after former deputy PM Barnaby Joyce and former Nationals deputy Fiona Nash.
On Friday The Australian newspaper suggested Frydenberg, whose mother was born in Hungary but fled the Holocaust as a child, may be a dual citizen.
Frydenberg stridently denied the charge and released documents showing his mother's nationality was recorded as "stateless".
"It is absolutely absurd to think that I could involuntarily acquire Hungarian citizenship by rule of a country that rendered my mother stateless," he told the ABC on Friday morning. "My citizenship is clear, I am an Australian and an Australian only."
Turnbull slammed the questions around Frydenberg's status, declaring, "We have no place in Australia for witch-hunts", and saying the High Court is the only place where someone's citizenship can be determined.
He then warned people against referring his minister to the High Court, running through a brief history of Frydenberg's mother, Erica Strauss: she was born in 1943 in the "Budapest ghetto"; her family fled Hungary at the end of the war; and she entered Australia as a stateless person with no citizenship.
"Three quarters of all the Jews in Hungary were murdered in the Holocaust," Turnbull said. "They were rendered subhuman in the eyes of the fascists and the Nazis.
"Has this witch-hunt become so absurd that people are seriously claiming that Josh Frydenberg is the citizen of a country which has stripped his mother and her family of their citizenship, and would have pushed them into the gas chambers had it not been that the war was ended before they had time to do so?

"Look, if any member of the House of Representatives wants to stand up and say that Josh Frydenberg is a citizen of Hungary, the country that, were it not for the end of the war, would have killed his mother and his grandparents, if somebody wants to stand up and allege that, fine, let them do that. They can do that."
Turnbull also rejected the prospect of a citizenship audit, saying it would "not resolve anything" and asking journalists: "What is an audit? I know what it is from an accounting point of view.
"Are we saying that we would propose to have somebody interrogate each and every member and senator, examine their genealogy, seek to uncover facts about their parentage that may not even be known to the member or senator, and then put them to the obligation of establishing what foreign laws may be?
"It is at the senators and members to satisfy themselves that they are in compliance ... We must not allow ourselves to be dragged into a sort of lynch mob, witch-hunt, trial by innuendo and denunciation."

Turnbull, who has spent the week in Israel, concluded by saying: "It's good to be back, it's good to be home in Australia, the land of my birth."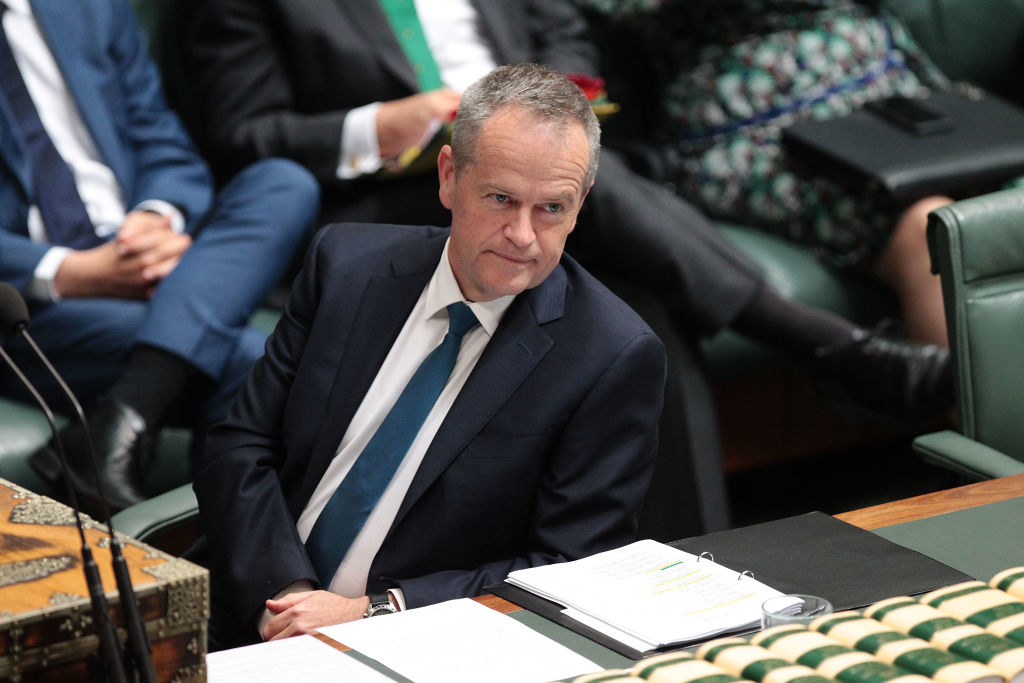 Shortly after the press conference, Labor leader Bill Shorten released a statement saying Labor will support a process "such as universal disclosure to the parliament" to resolve the citizenship mess.

"Labor has the strictest vetting processes — we've got nothing to fear from greater transparency and disclosure," he said. "We welcome it."

Shorten did not provide detail on the universal disclosure proposal, saying he was prepared to cooperate with the government to develop a process, permitting it does not "undermine the supremacy of the High Court".
"Whatever the ultimate process is, it must adhere to clear principles," he said. "It must be accountable to the people through the parliament. It must have bipartisan agreement prior to implementation. It must be sufficiently robust to give all Australians confidence in the process."
Calls for a parliament-wide citizenship audit have steadily increased following Parry's resignation. Backbenchers including Kevin Andrews, Eric Abetz and Craig Kelly from the Coalition and Meryl Swanson from Labor have joined the Greens' call for an audit of all politicians to resolve the citizenship crisis engulfing the parliament.
Speaking to Sky on Friday, attorney-general George Brandis called the Frydenberg allegations "frankly revolting".
"This is not Salem in the 1690s where we go around whispering allegations about other people on the basis of no facts whatsoever," he said.
Earlier this week, senior MPs from both parties voiced their opposition to an audit.
Tanya Plibersek and Alan Tudge said they were on a "unity ticket" speaking to ABC Melbourne on Thursday, both arguing that an audit would reverse the "onus of proof".
Labor senate leader Penny Wong told ABC radio on Friday that Labor had "nothing to fear" from an audit given the party's internal vetting processes.
"But we're yet to be convinced that it's the best way forward because the audit doesn't resolve the fundamental issue, which is that that the High Court is the only body which can determine if someone is invalid," she said.
As president of the Senate, Parry presided over the High Court referrals of six senators whose citizenship was under a cloud.
On Thursday it was revealed that communications minister Mitch Fifield was aware of Parry's potential British citizenship weeks ago.
But Turnbull has denied knowing anything, saying he found out about Parry through the media at the same time everyone else did.