Australian treasurer Scott Morrison says he understands the "bigotry and hatred" levelled at LGBTI people because he has experienced the same thing for his opposition to marriage equality.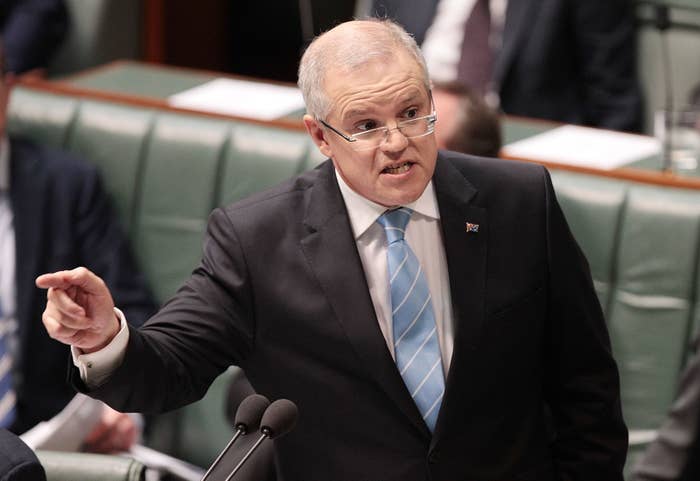 Morrison was asked on ABC Radio National's Breakfast program about the ramifications of a marriage equality plebiscite on the LGBTI community - but instead he focused on the experience of people who oppose same-sex marriage.

"Frankly, people of very strong religious views have been subject to quite dreadful hate speech and bigotry as well," he said. "It is not confined to one side of this debate."
Morrison defended the policy of a popular vote on marriage, saying he had a "bigger view of the Australian people" than the Labor party, who oppose a plebiscite.
"I have an electorate where I cannot represent the view of every single person on this issue," he said. "The people who don't agree with me deserve a say."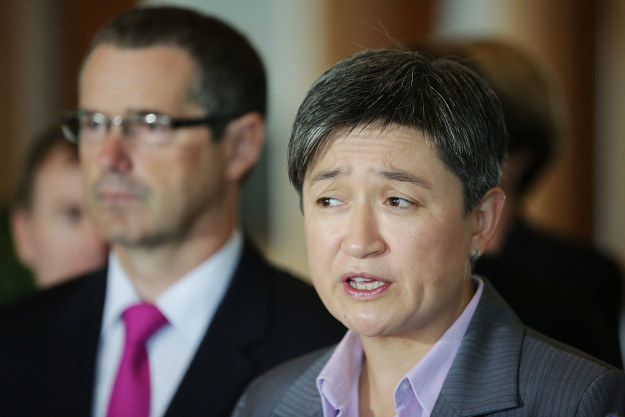 "Many gay and lesbian people don't hold hands on the street because they don't know what reaction they'll get," Wong said.

"Not one straight politician advocating a plebiscite on marriage equality knows what that's like."
Morrison insisted his views made him well acquainted with the kind of fear mentioned by Wong.
"I understand the concern Penny is raising," he said. "I know it from personal experience having been exposed to that sort of hatred and bigotry for the views I've taken."
Labor leader Bill Shorten criticised Morrison for making Wong's speech about himself.
"I do accept that people of faith sometimes get a hard time. People are entitled to their views in this country and people of religious faith are entitled to respect just like people who hold other views," Shorten said.

"What I don't understand is why the Treasurer of Australia feels the need to drive across two paddocks, cross three rivers and get to a bridge to talk about Penny Wong's remarkable speech.
"When Penny Wong speaks about her experiences, Scott Morrison feels the need to inject himself into that speech, how is that?"