15-week-old schnoodle Ted was stolen from his home in Melbourne, Australia, on June 4.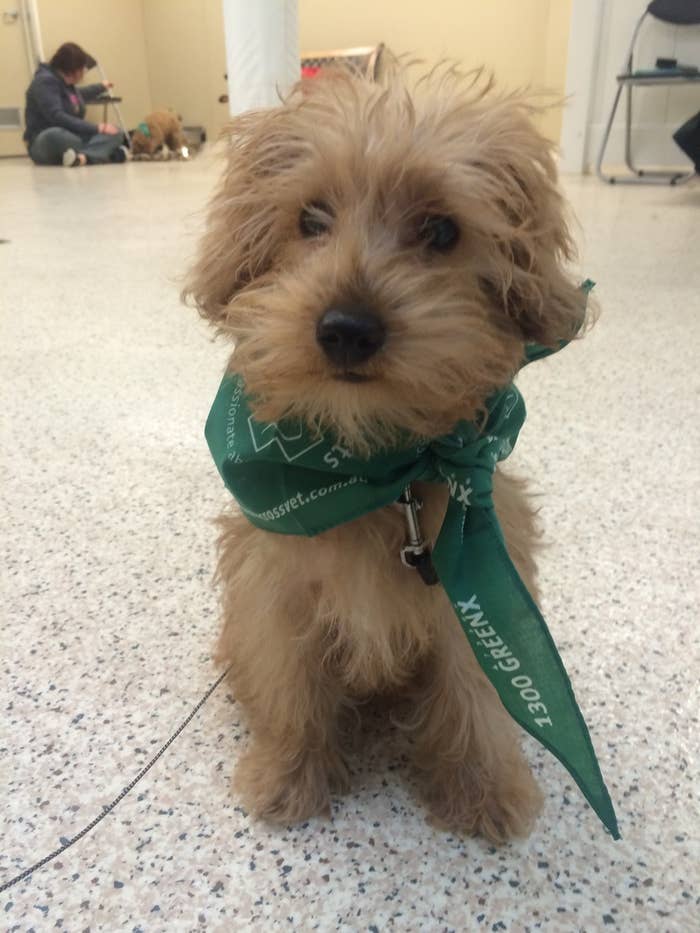 The thieves took two laptops, an iPad, and the pooch, sparking a nationwide dog-hunt for the charismatic Ted.
Ted's loving owner, Ally Munro, made a public appeal to find him, complete with media reports and the #HelpFindTed hashtag.
Although police said Ted was likely not the primary target of the break-in, they stressed the importance of finding him, saying he was "priceless" to his owner.
But yesterday evening, Munro returned from a shopping trip to find him safe and sound in the backyard.
While the circumstances of Ted's journey home are currently unknown, both Munro and Ted are overjoyed at the reunion.
Munro thanked those who took part in the search for Ted on Facebook.
"He seems unharmed and has settled back home very well," she wrote.
"Thank you again to everybody that helped get his face out there over the last 10 days, you're all amazing."
Like BuzzFeed Australia on Facebook