"I like fighting Tories," Anthony Albanese tells BuzzFeed News, plainly. But this election, the Labor stalwart has to fight the Greens.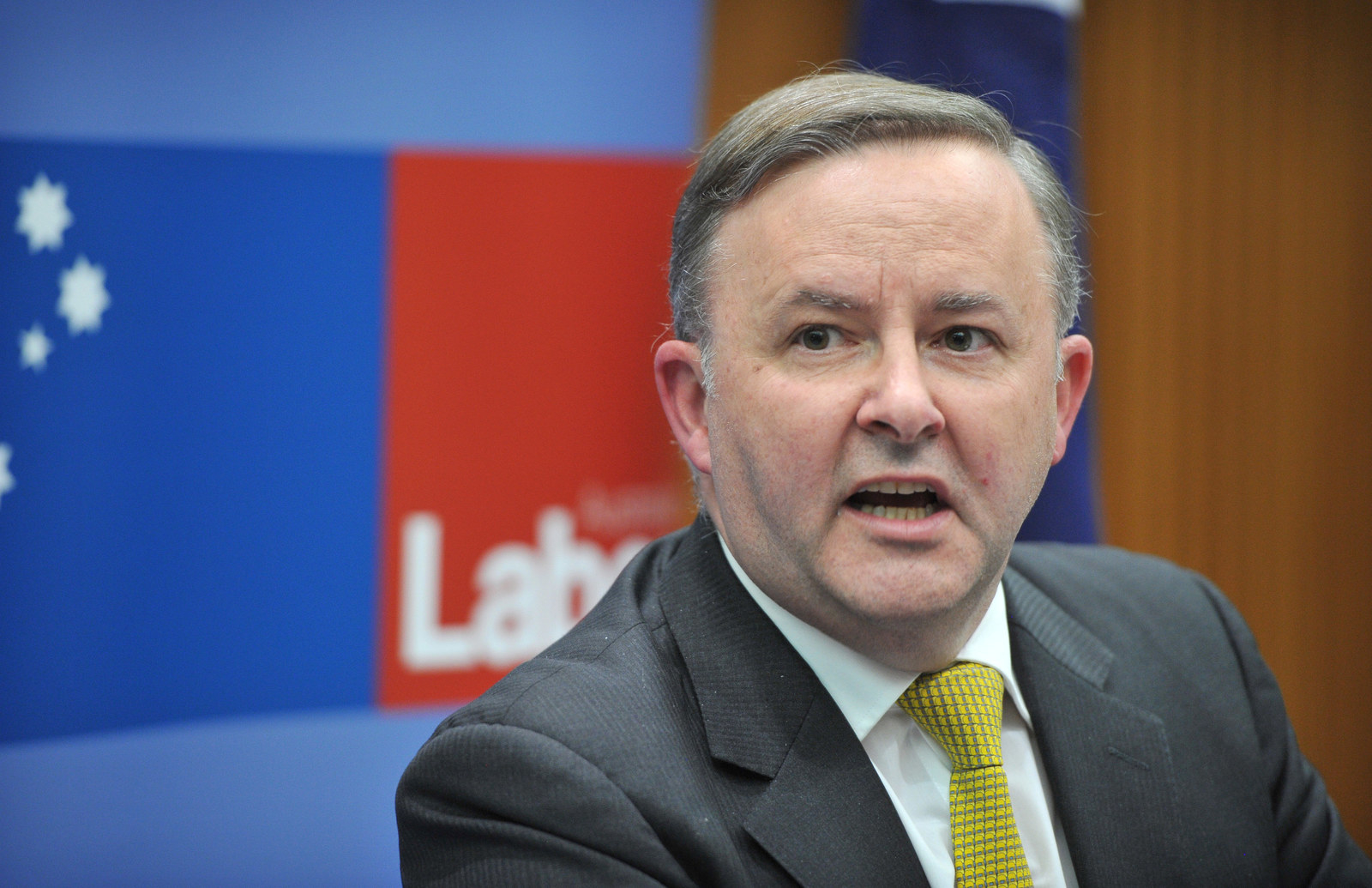 A recent redistribution has led to speculation that the inner-city electorate of Grayndler, which Albanese has held since 1996, is under threat. It's unlikely that he will lose his seat, but Greens challenger Jim Casey – a firefighter and socialist – is mounting a big campaign.

Tucked into the corner table of a trendy Marrickville cafe, I bring up asylum seeker and refugee policy: an issue on which Labor and the Greens clash, consistently.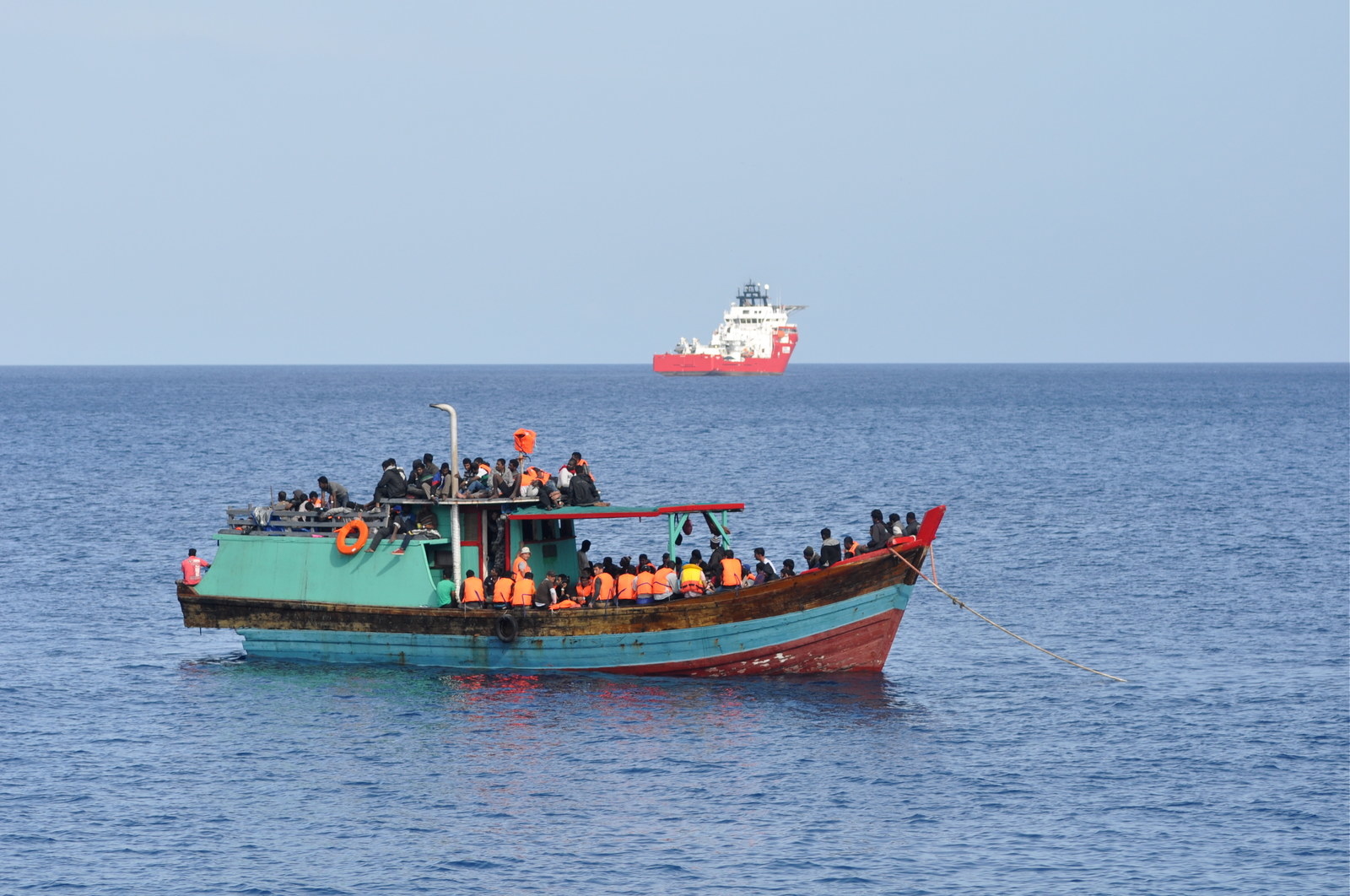 The ALP policy is gentler than the Coalition's in some ways – they will double the refugee intake, give $450 million to the UNHCR – but the controversial centrepieces remain: offshore detention and boat turnbacks.

Asked if this shows that the Labor Left's model of change from within has failed when it comes to asylum seekers, Albanese says "Not at all". He quickly jumps to criticise the position of the Greens, saying Labor was compelled to do something to stop the boats while in government.

"It wasn't sustainable to have more than a thousand people trying to get here by boat," he says. "If the Greens got their policy up, we've got to look at what the consequences would be. How long that would last for, how long that would be sustainable for?"
"As much as that's not politically advantageous for me in an electorate like Grayndler, you've also got to be real."

Another huge issue for the LGBTI-friendly electorate of Grayndler is same-sex marriage. I ask why Labor failed to legislate during their six years of government and Albanese sighs incredulously. "You are young, aren't you?" he says to me.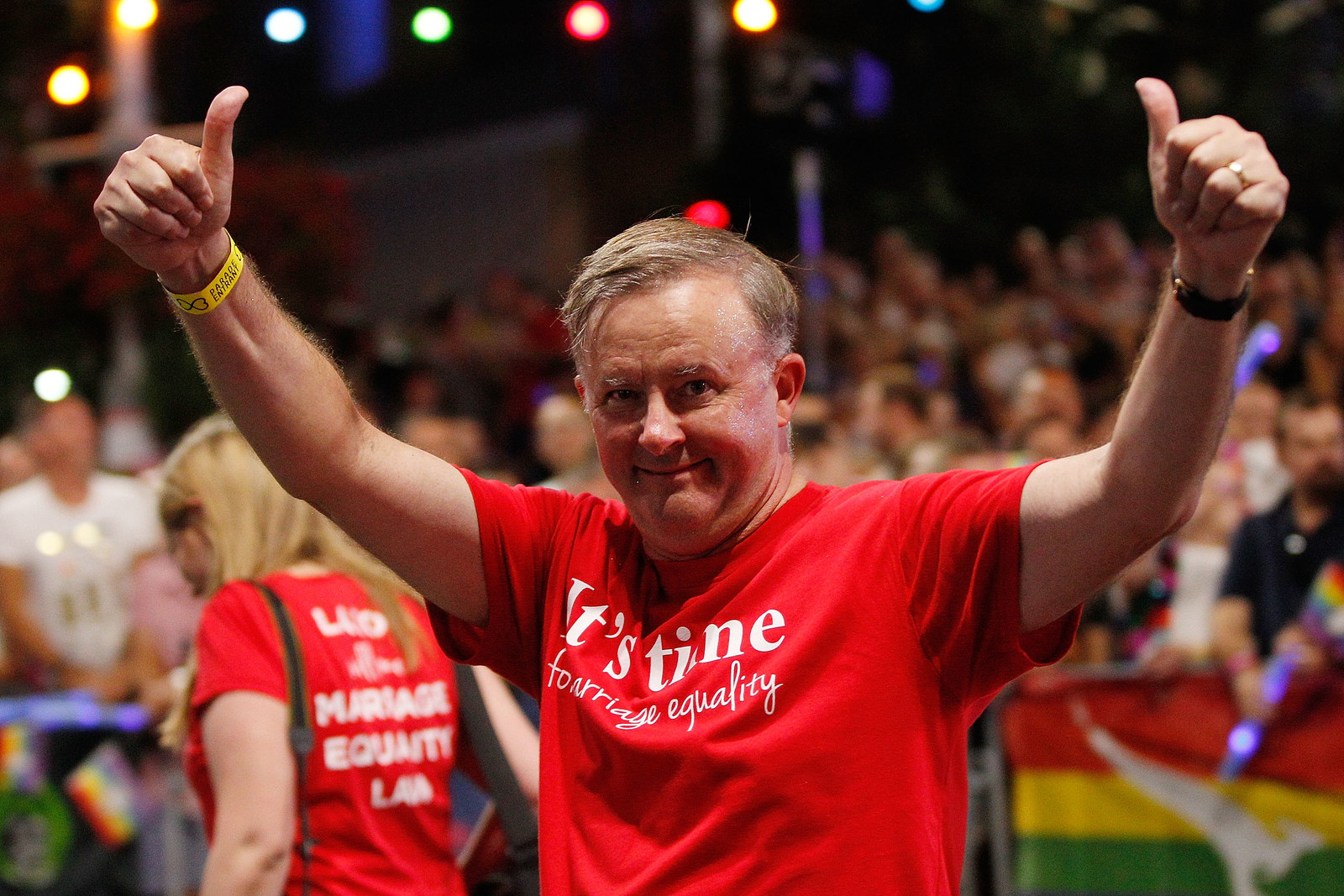 He claims the issue barely existed prior to Labor's 2007 rise to power – and flatly denies Labor was late to the game. "Not a single person ever raised with me the issue of marriage equality before John Howard legislated in 2004," he says. "Not one. Not a letter, a phone call, a conversation."

According to Albanese, during Labor's six years in government between 2007 and 2013, the LGBTI community was focused on other areas of anti-discrimination. Marriage was "not something that was wanted."
"I'm the person who moved the policy through the national conference to legislate the 86 pieces of legislation [that removed discrimination against same-sex couples in other aspects of federal law]," he says. "That's what people were concerned about."
"No one on any side of politics had raised the issue of marriage equality prior to us being in government and doing our platform," he adds.
But there's one problem with that last comment: it's wrong. Two bills calling for marriage equality had been put forward prior to Labor's euphoric Kevin '07 victory.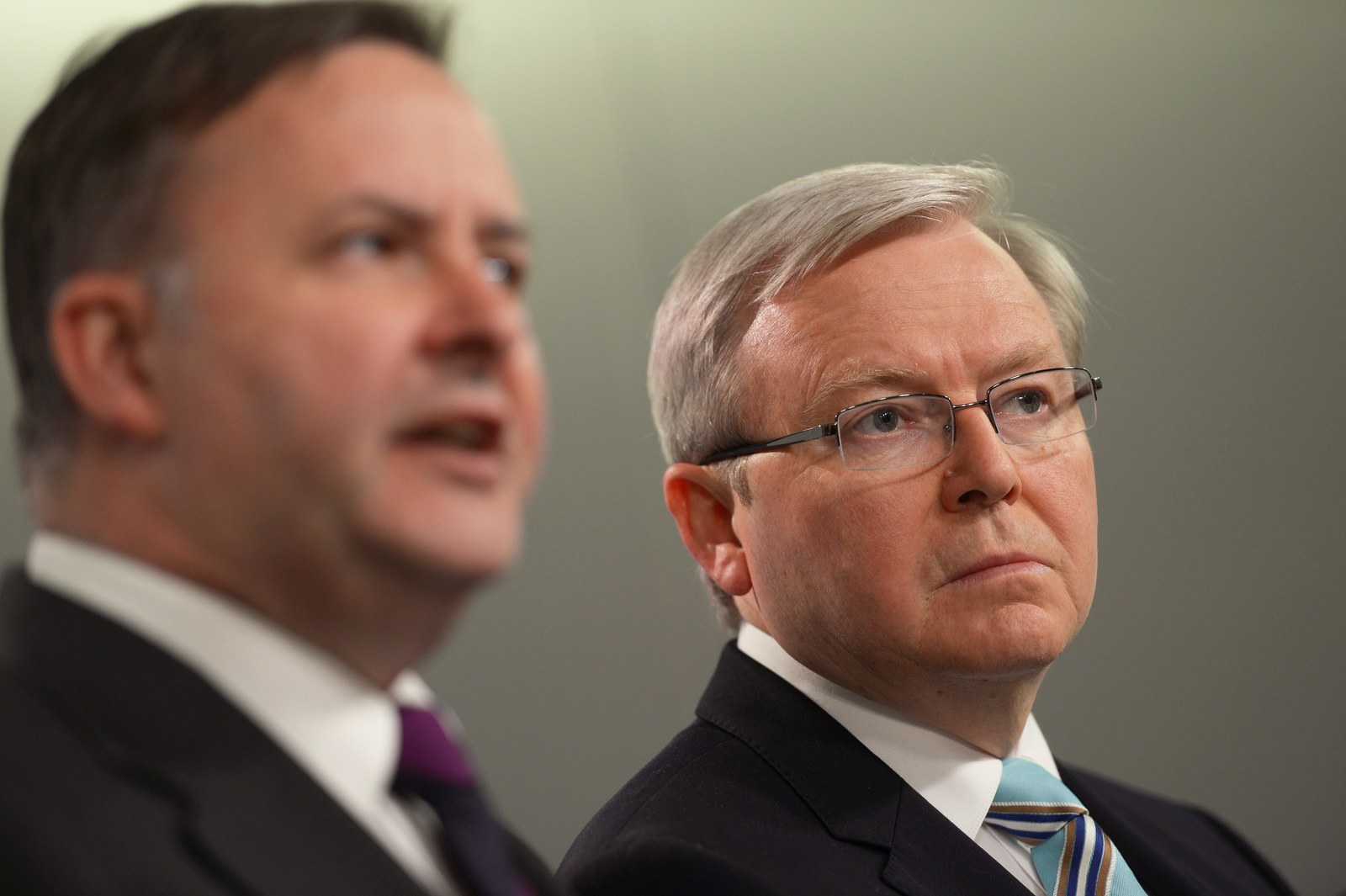 In 2004, the first ever Greens MP in the House of Representatives, Michael Organ, moved a bill calling for the removal of discrimination against same-sex couples, including in marriage.

In 2006, Australian Democrat senator Natasha Stott Despoja moved to amend the Marriage Act to include same-sex couples.
She told BuzzFeed News that it was her understanding same-sex marriage was not a priority among LGBTI advocates in the mid-to-late '90s. However, this changed after 2004, prompting her 2006 bill.
"Once again, this debate became about discrimination and incensed those of us opposed to any form of homophobia and intolerance," she said.

Marriage activists at the time confirmed to BuzzFeed News that marriage-specific lobbying was happening prior to the 2007 election.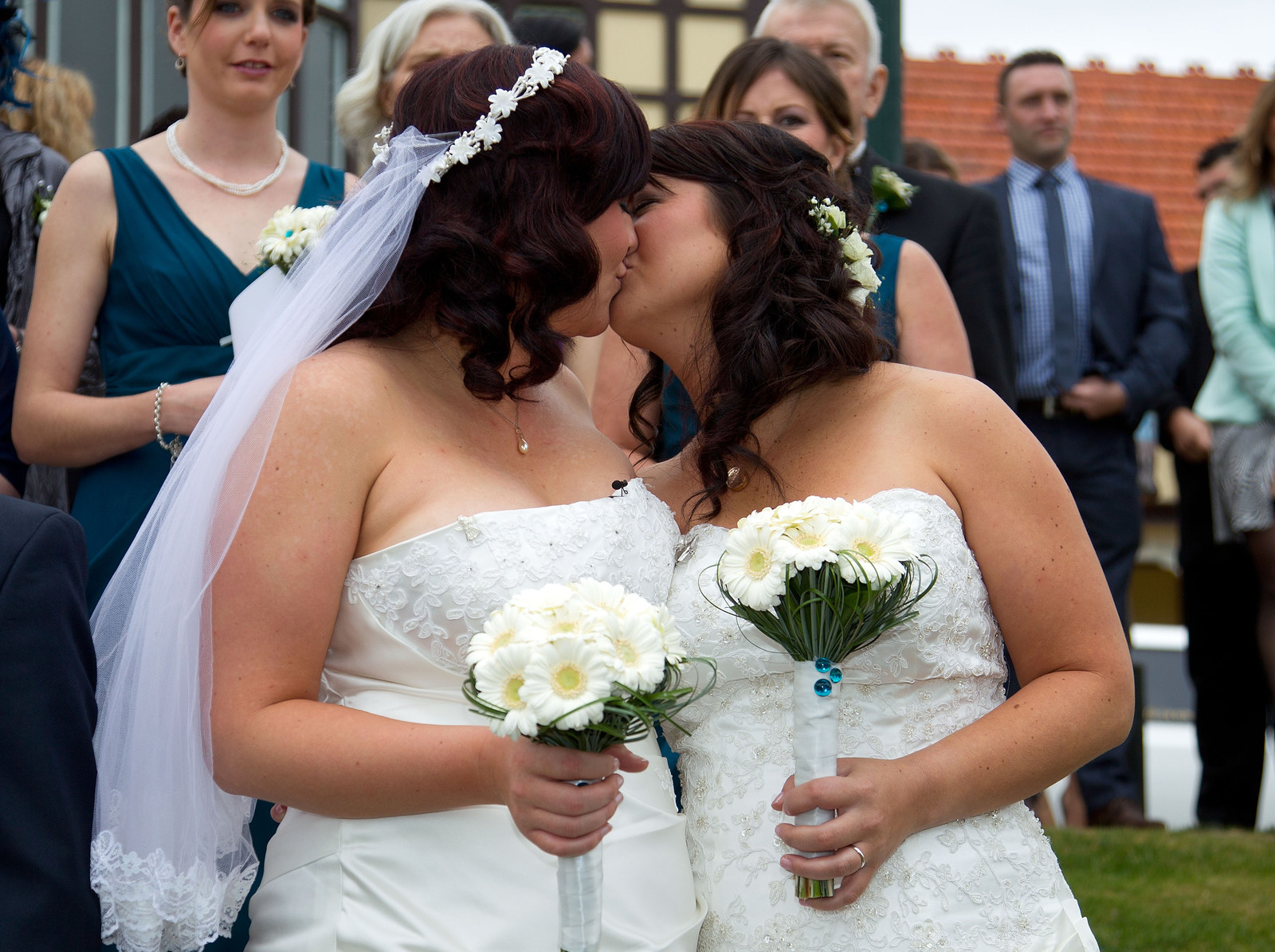 Luke Gahan, founding co-convenor of Australian Marriage Equality (AME), told BuzzFeed News the group had initially formed to agitate for recognition of overseas same-sex marriage and de facto rights. However, this quickly changed to a fight for real marriage following the 2004 legislation.

Alex Greenwich, current state member for Sydney and former convenor of Australian Marriage Equality, told BuzzFeed News AME was certainly active in lobbying for same-sex marriage in the lead up to the 2007 election.
Back in the cafe with Albanese, a voter at the next table leans over. A middle-aged lady armed with a paper, a coffee, and a companion, she says she's been in the electorate for 30 years and quite likes Albanese. But she doesn't support all of Labor's policies.
Voter: You were way too late on gay marriage, Labor was. And terrible with asylum seekers.

Albanese: You know you're being taped, by the way? You're being taped.

Voter: Oh, you're having an interview?

Me: Yes, we've just had a great chat about those exact issues actually.

Albanese: Way too late? You've been here for 30 years. When did you write to me, or ring me, about those issues?

Voter: Well, I didn't actually.
Albanese doesn't miss a beat. "I just said to this very young person here," (I flinch) "not a single person ever wrote to me, rang me, before Howard's legislation."
"It wasn't on the agenda," he adds. "People actually pretend that it was, it wasn't."
But the voter doesn't back down.
Voter: No no no, let's face it. Labor came on well after the Greens in support of gay marriage.

Albanese: Bullshit.

Voter: They did! When did you pass it as party policy?

Albanese: Bullshit.

Voter: When did you pass it as party policy, that you support gay marriage?

Albanese: Two conferences ago.

Voter: Two years ago?

Albanese: No, two national conferences ago.

Voter: What date were the national conferences?

Albanese: I'm in the middle of an interview. But a long time ago, I moved the first private members bill about same-sex relationships before anyone in the Greens.
The double "bullshit" is remarkable, given the ALP passed marriage equality as a party policy in 2011. The Greens voted against the initial amendment to ban same-sex marriage in 2004, and have advocated ever since.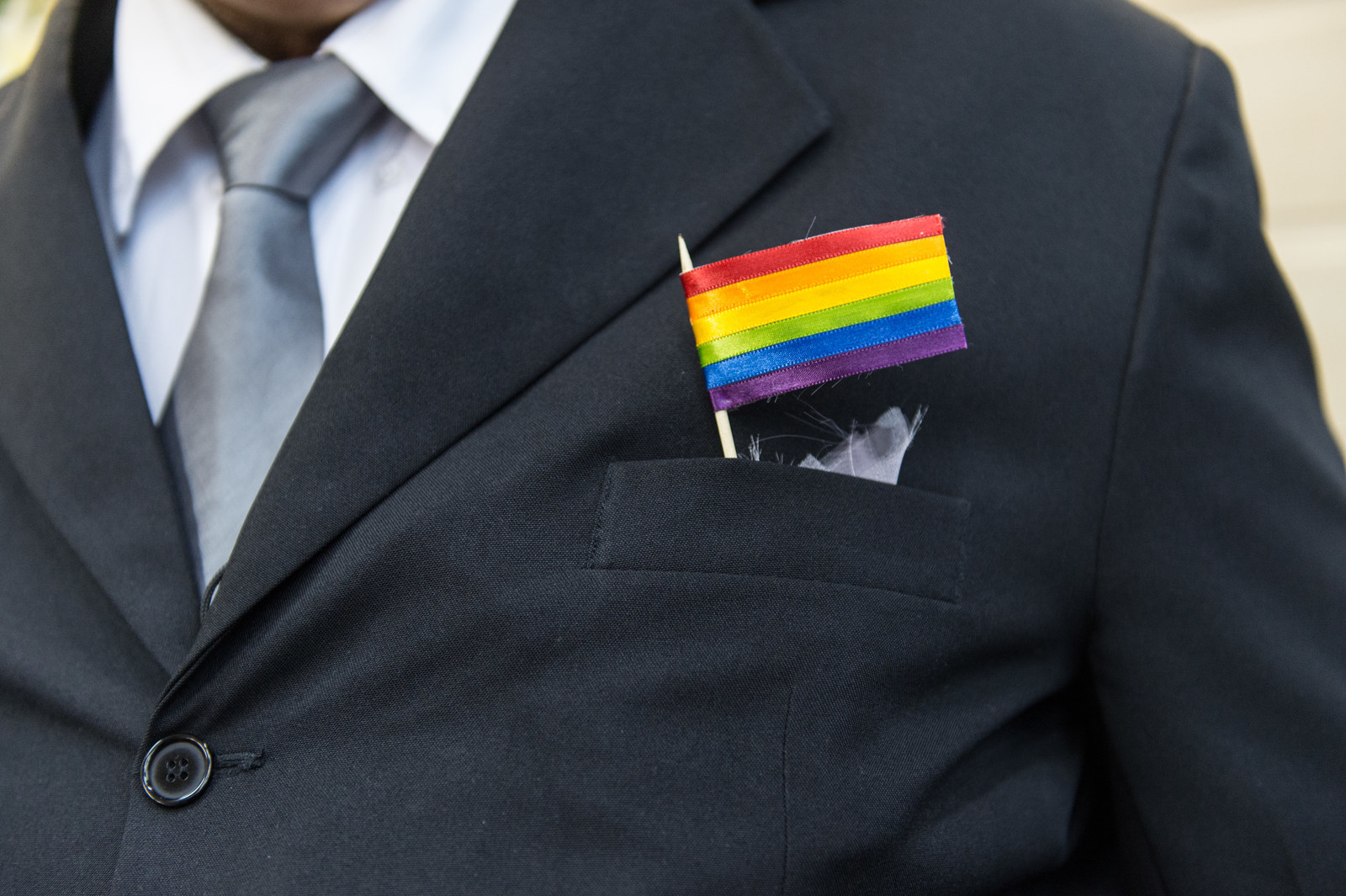 But Albanese's final comment is on the money – he did move a bill asking for the removal of discrimination in superannuation, way back in 1998. At the time, Albanese says, people assumed he was gay, because why else would he stand up for same-sex rights? He moved the bill three more times, unsuccessfully.

One place where Albanese diverges from most Labor Left MPs is on the style of a same-sex marriage vote. He thinks it should be a conscience vote, where MPs are not bound to vote along party lines.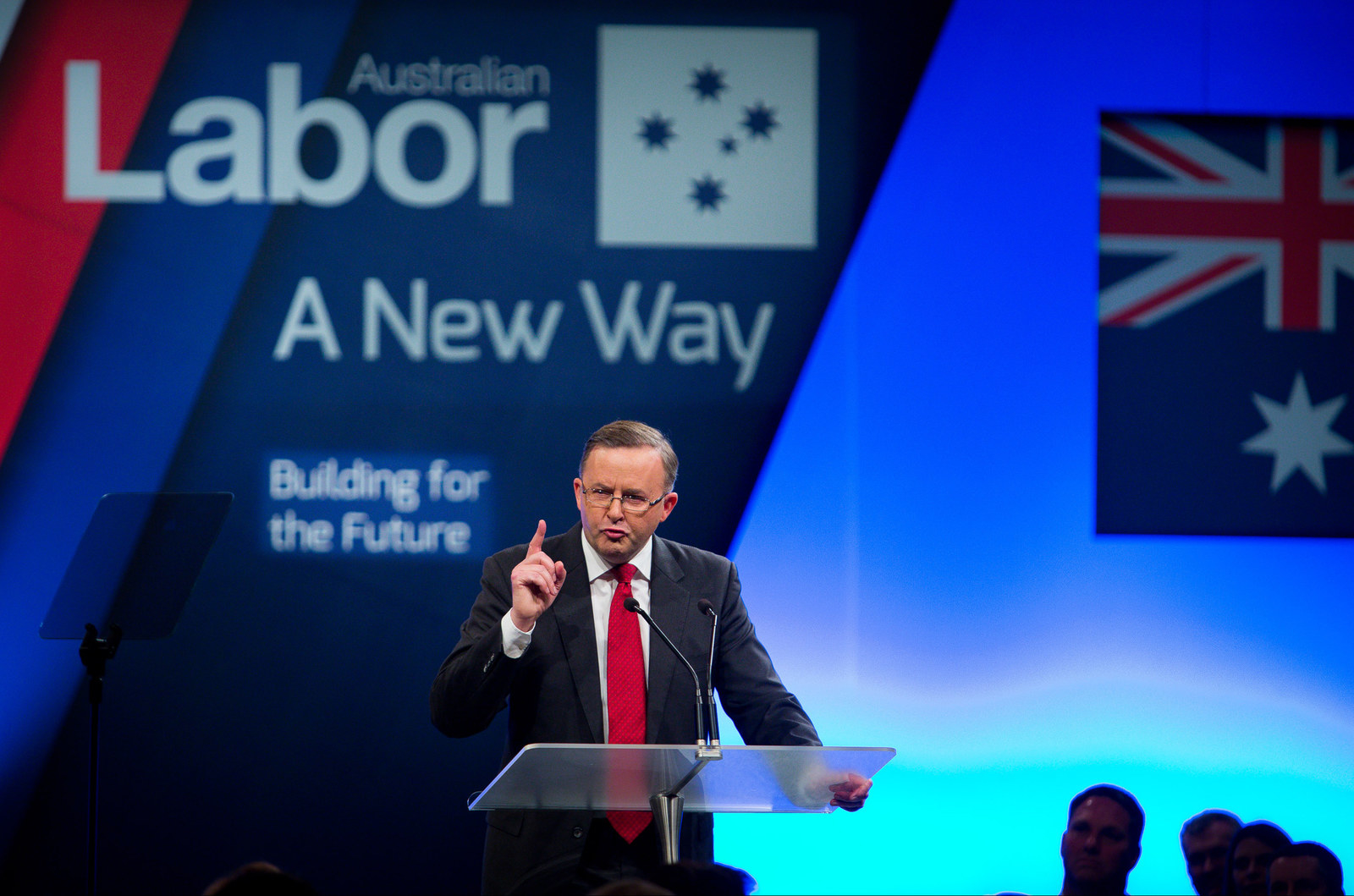 He tells me it's a stance that leaves him "in a minority on the left". Other strong advocates for marriage equality, including Tanya Plibersek and Penny Wong, believe the vote should be binding. The 2015 ALP national conference determined it will be – from 2019.

"I have a view that people who would have to choose between their faith and party platform should not be bound on issues that is of their conscience," Albanese says. "That in seeking to do that, you undermine the substance of the debate, and it becomes a debate about people's right to have their faith."
"Julia Gillard did not support marriage equality. If that was a binding policy, do you expel Julia Gillard from the Labor party? Those are the consequences."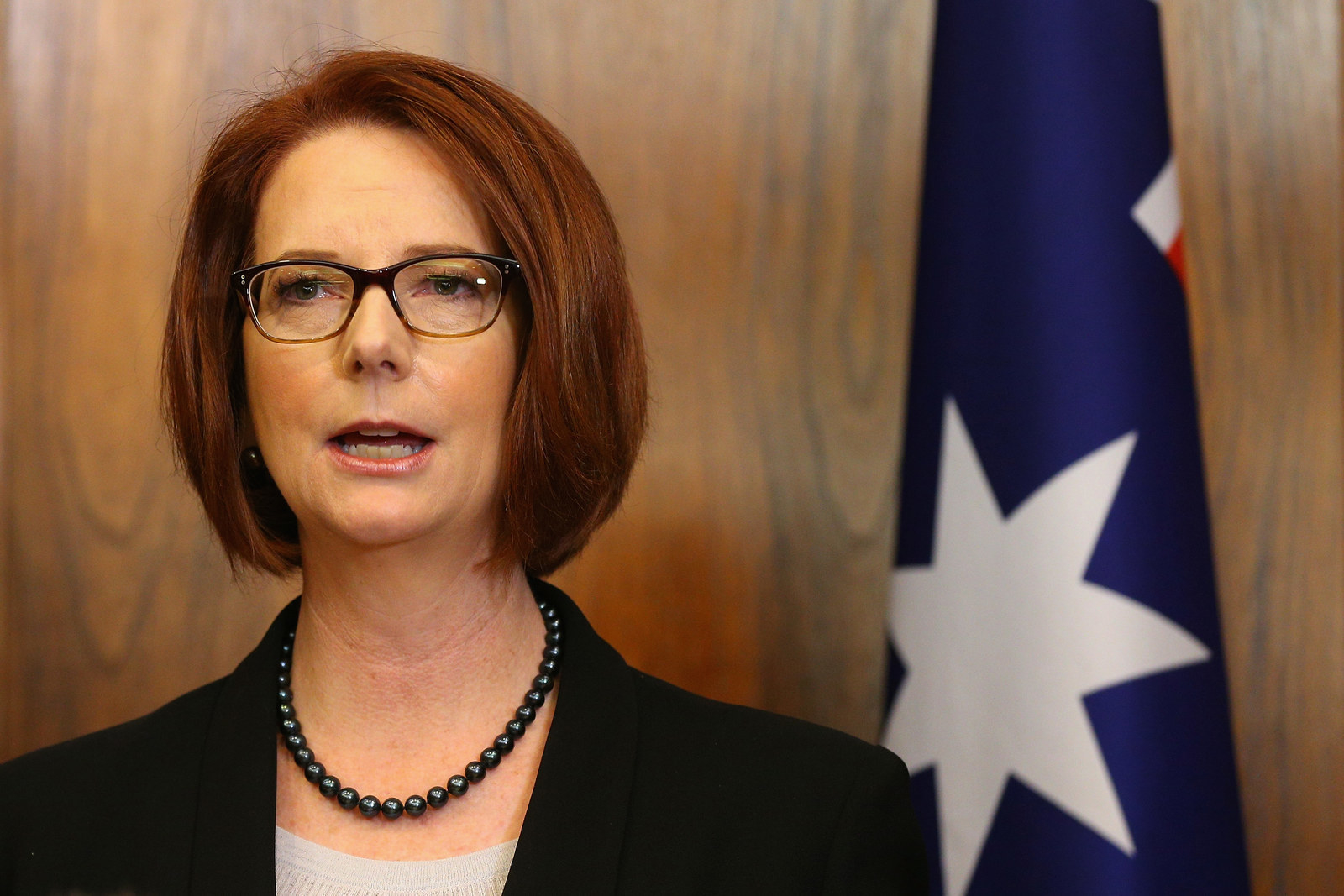 Albanese also said that he doesn't believe the ALP currently binds on any issue that is a matter of religious conscience – including their contentious position on refugees. "I haven't ever had anyone say 'My faith means I have a particular view on asylum seekers'," he said.

But Peter Catt, Anglican Dean of Brisbane and chair of the Australian Churches Refugee Taskforce, disagrees. "We'd argue that we're compelled by our faith tradition to advocate for refugees and asylum seekers," he told BuzzFeed News.
Catt does not believe there is a faith-based justification for allowing a conscience vote on same-sex marriage but not on asylum seeker policy. "I don't understand why, on issues of such significant humanitarian import like asylum seekers, why politicians cannot vote on their conscience," he said.
But even setting aside differences on the nature of a marriage, Albanese's advocacy is overshadowed by the ALP's messy road to marriage equality.
"I'm not saying you personally," the voter countered to his comment about his private member's bill. "I'm saying your party came on too late. They did."
Albanese: I'm just saying there's a context, which is that the community weren't on board. Before 2004, not one letter, not one phone call, not one anything. Indeed, if I had said to my gay and lesbian friends before 2004 they would have said 'Fuck off. It's a heterosexual institution, why would we want to get married?' People always think in politics that 2016 is what has always been, but it's not. It's evolved, very quickly.

Voter: Yes, but I guess the politician's role is the leadership role, to lead that kind of stuff. Not necessarily wait.

Albanese: Sure. But the community weren't there. Howard created the issue as a wedge. Every bit of legislation supporting same-sex couples has been done by Labor, state and federal. We did 86 pieces of legislation in our first term.

Voter: I know that. I know that. Except gay marriage.

Albanese: Sure.
The voter returns to her coffee, dissatisfied with his answers. But the exchange served another purpose, even if it failed to please a constituent: it demonstrated perfectly Albanese's current dilemma.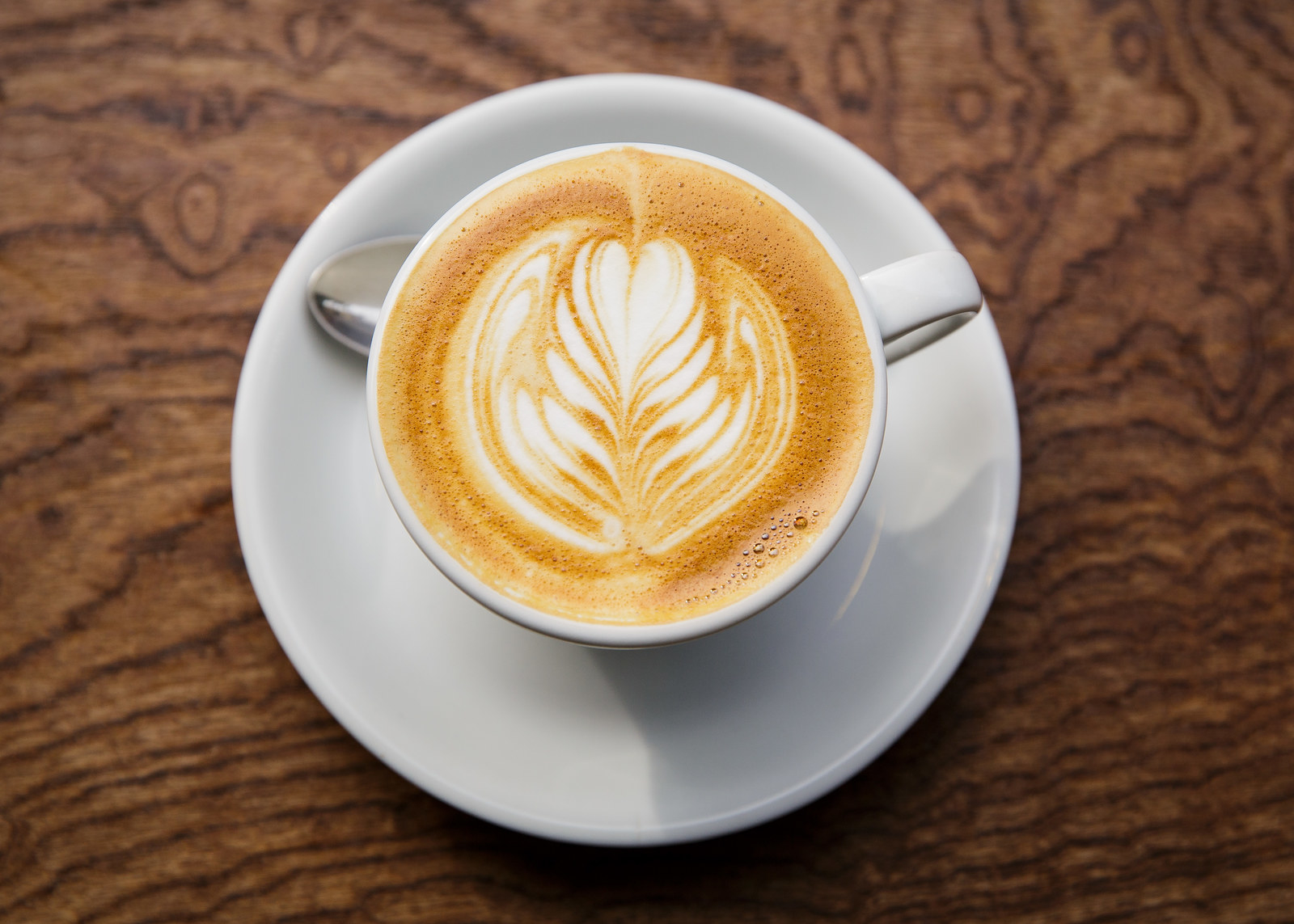 His personal track record on rights for same-sex couples is strong. But, in an electorate like Grayndler, how do you argue against the Greens' same-sex marriage mantra of "Every vote, every MP, every time" when your own party's path is more complicated? How do you sell Labor's message of economic fairness in an affluent inner-city electorate where people can afford to vote for political purity over pragmatism? How do you fight Greens when you've always fought Tories?

These are the questions facing Anthony Albanese, as he looks to July 2 and beyond.
Looks like there are no comments yet.
Be the first to comment!