This Photo Sums Up The Marriage Equality Opposition In Labor
Man sits, everyone else stands, it explains a lot.
This is Joe De Bruyn. He's a Labor bigwig, an influential union leader, and he really, really, really doesn't want same-sex marriage in Australia.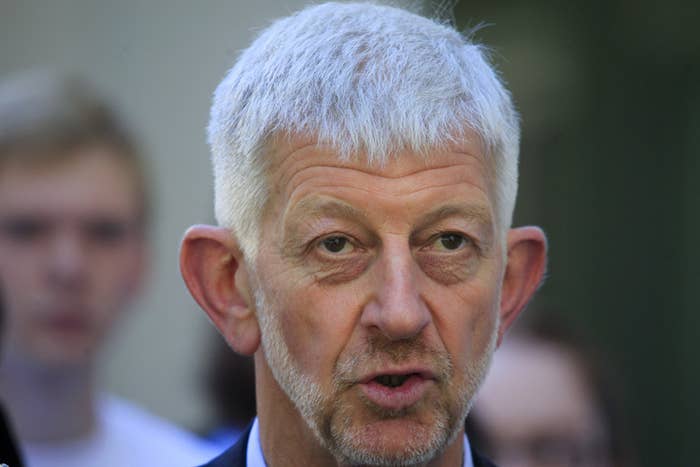 De Bruyn's opposition to marriage equality matters, because he's the national president of the Shop, Distributive and Allied Employees Association (SDA), which is the largest trade union in Australia.
Also a member of Labor's national executive, De Bruyn is a powerful figure in the right-wing faction of the party. He's a walking, talking representation of the more socially conservative, Catholic elements of Labor.
At Labor's national conference this weekend, senator Penny Wong, who is gay and a long-time same-sex marriage advocate, took to the stage to talk about marriage equality.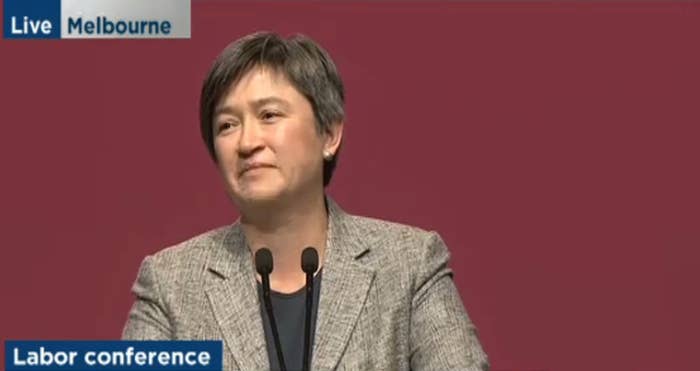 As Wong made her way to the stage, she received a minute-long standing ovation. But De Bruyn stayed seated.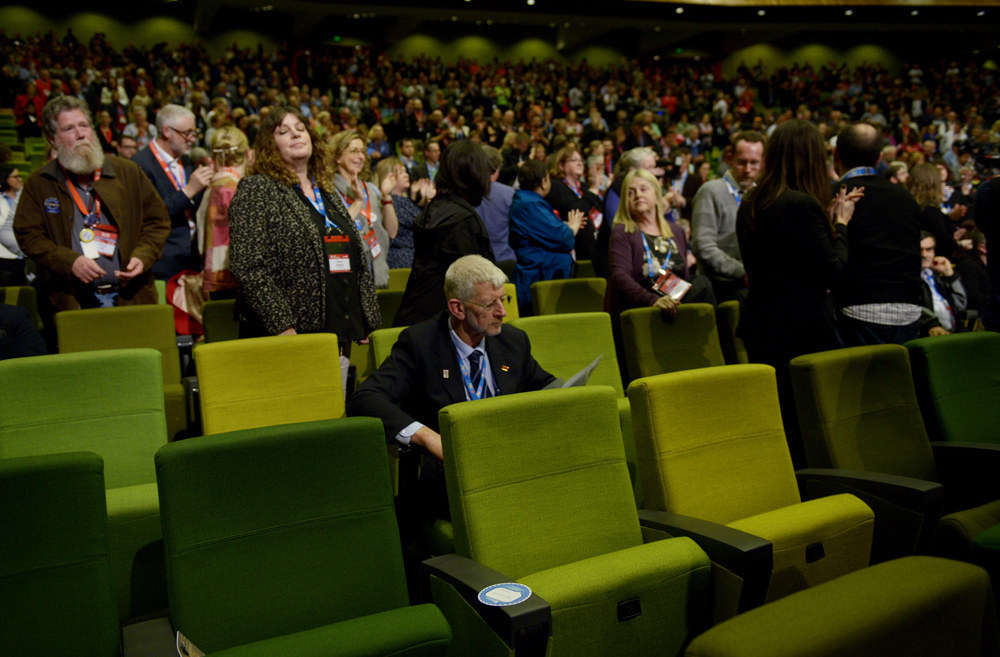 Wong was briefly brought to tears by the warm reception, thanking delegates for their kindness. She went on to give a rousing speech, calling for marriage equality to be won this year.
Meanwhile, pictures of De Bruyn's one-man protest were quickly shared on Twitter.
One picture taken by a Fairfax photographer showed De Bruyn grumpily resting his chin on his hands. In another picture, he suddenly became verrrrrrrrry interested in a piece of paper he was holding. And people didn't react particularly kindly.
So, why was De Bruyn so grumpy?
On Sunday evening, the Labor conference passed a motion on marriage equality – a compromise struck between the left and right factions of the party.
The deal was to delay a binding vote on the issue – meaning all MPs would have to vote in favour of marriage reform – until 2019. Until then, Labor MPs are free to vote however they want on the issue, despite party policy being in favour.
In return, Labor leader Bill Shorten promised to introduce a same-sex marriage bill within 100 days of a Labor government being elected.
It was a small victory for De Bruyn and other opponents – but Shorten's promise, and the huge show of support for Wong from both factions of the party, makes it clear that marriage equality will not go away.
Some members of Labor's left faction, including members of Rainbow Labor, were angered by the deal. They had hoped to end the conscience vote by next year, binding MPs to vote for the reform in the next parliamentary term.
Senior ABC journalist Chris Uhlmann tweeted that De Bruyn emerged from the negotiations looking pretty darn happy.
But it was clearly short-lived, as the room stood to support a reform De Bruyn hopes will never happen.