This Ambitious New Greens Policy Puts Australia At 90% Renewable Energy By 2030
Greens leader Richard Di Natale has uncovered an ambitious energy policy.
An ambitious new energy efficiency plan put forward by the Greens would see a new government authority driving Australia towards achieving 90% renewable energy by 2030.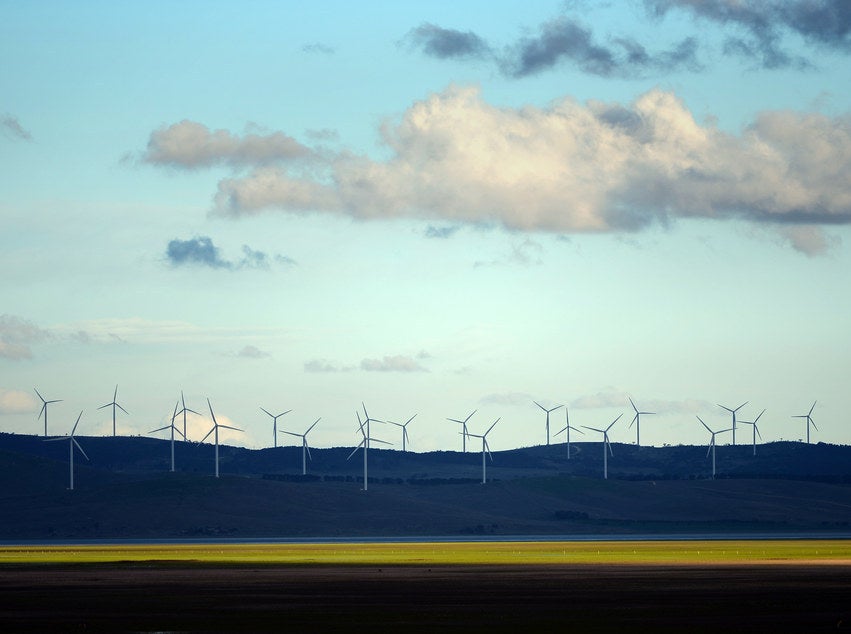 Under the plan, the $500 million new authority would be known as RenewAustralia and lead Australia through 15 years of renewable energy projects.
A further $250 million would go towards an Clean Energy Transition Fund, aimed at assisting coal workers and communities with the change to renewable energy.
The plan also aims to double energy efficiency by 2030.
Speaking on ABC's Insiders program on Sunday morning, Greens leader Richard Di Natale said prime minister Malcolm Turnbull's recent comments about the longevity of coal as an energy source were "wrong".
There is both an economic and a climate change imperative for moving away from coal and towards renewable energy, Di Natale said.
"The market's already telling us that people are looking for alternatives, countries are looking for alternatives," he said.
"If we don't make the transition away from dirty coal-fired power to clean renewable power, we're going to miss out on the jobs that come with that, on the new investment that comes with that, and we're not going to be setting ourselves up as a nation for the huge economic opportunities that exist in making the the transition."
The plan far exceeds the 2030 target of 50% suggested by Labor earlier this year.
Asked on Insiders if the plan was too ambitious, Di Natale said "ambition is exactly what's required here".
"The technology is there. It's coming along in leaps and bounds," he said.
"People are going to be looking at coal in the same way as people look at the horse and cart when it comes to transport... It's just a question of whether we're going to embrace them or not and be a country that takes advantage of this huge competitive opportunity we've got."