Federal politician George Christensen has likened a government-funded anti-bullying program to "grooming" undertaken by sexual predators in a shocking speech to parliament on Thursday evening.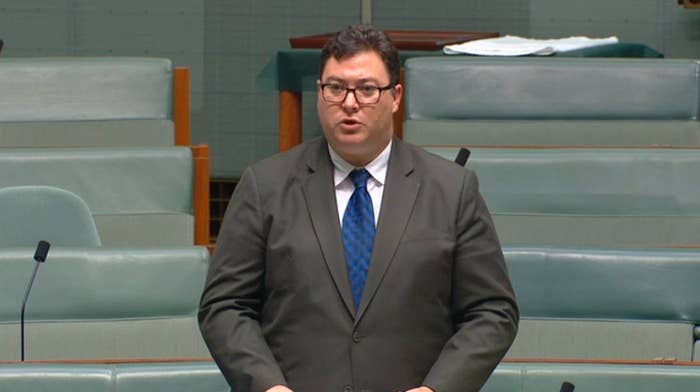 The Queensland MP's comments are the latest in an increasingly vicious brouhaha over the Safe Schools Coalition, a program aimed at helping LGBTI students in schools.

On Tuesday, a federal review into the program was announced by Education Minister Simon Birmingham after weeks of sustained pressure from the Australian Christian Lobby and conservative MPs.


"If someone proposed exposing a child to this material, the parents would probably call the police, because it would sound a lot like grooming work a sexual predator might undertake," Christensen said.
Christensen read out a description of grooming from a child and adolescent sexual assault counselling service, saying it sounded "sadly familiar" in comparison to the Safe Schools Coalition.
"The Safe Schools Program focuses heavily on child and teenage sexual activity, sexual attractions. It justifies almost any sexual activity, diminishes possible risks and harms, encourages young people to hide their activities from their parents, provides links to adult sex clubs, adult online communities and sex shops," he said.
"And what's more, the program portrays all of this as normal, wraps it up in a taxpayer funded package and calls it an anti-bullying program."

The Safe Schools Coalition teaching manual All Of Us features the stories of eight LGBTI young people and suggests classroom activities around understanding identities such as gay, lesbian, bisexual, transgender and intersex.
It does not reference adult sex clubs, communities or shops.
The Labor opposition is standing by the program, with opposition leader Bill Shorten condemning Malcolm Turnbull for "failing to stand up to the right wing of his party".