Marion council in Adelaide, South Australia, will continue to fly the LGBT pride flag outside council chambers despite an anonymous flyer campaign and an attempt to reverse the decision.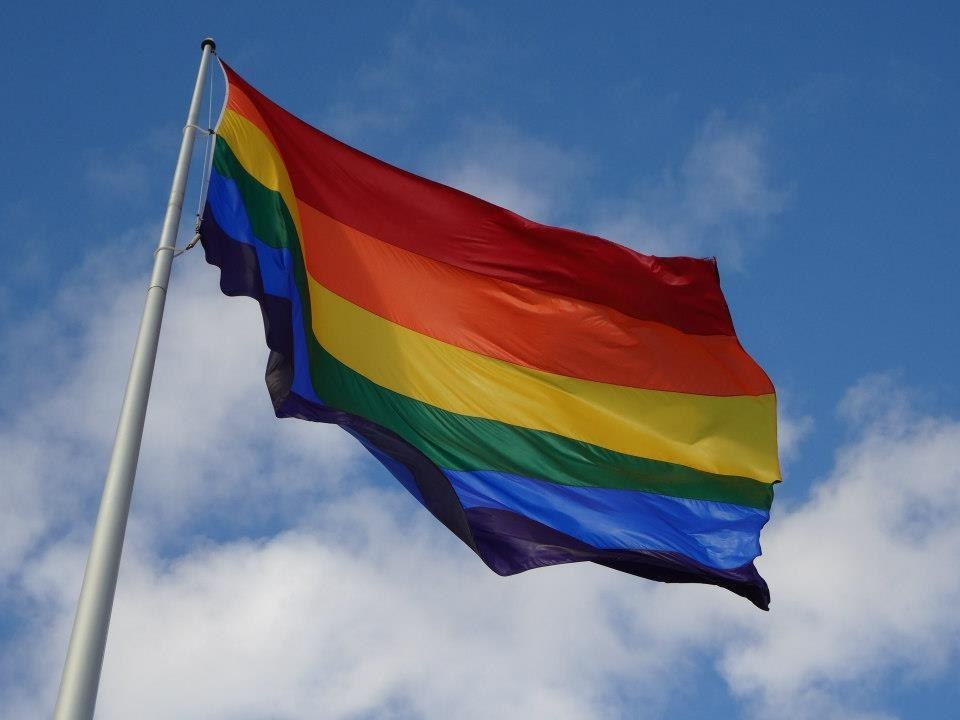 The council initially decided to fly the pride flag outside chambers on June 9.
It joins the Australian, Aboriginal, Torres Strait Islander, South Australian and Marion council flags.
At a meeting last night, councillor Jerome Appleby attempted to reverse the June 9 decision, arguing the flag "promoted homosexuality".
Appleby argued that the original motion had not following proper procedure and marriage equality was not a council issue, the Adelaide Advertiser reported.
"I don't think it's appropriate for the council to be promoting homosexuality when there's a primary school up the road," he said.
His motion failed in a 7-4 vote.
Councillors Tim Pfeiffer and Bruce Hull, who moved the June 9 motion, were happy to see the flag stay up.
The flag has provoked controversy in the community as well, with anti-gay flyers being anonymously distributed in the area.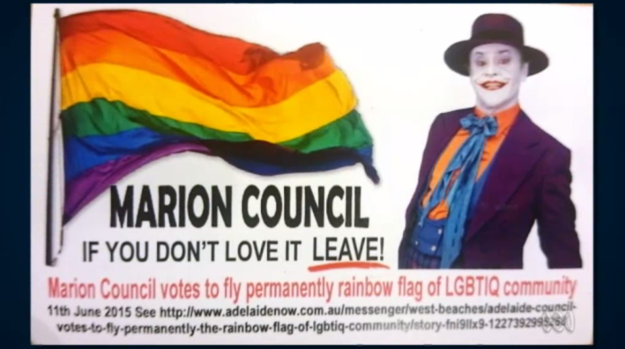 The flyers feature an image of The Joker from Batman next to a pride flag, with the slogan "If you don't love it, leave". On the flipside, it accuses the media and Marion council of failing to inform the public of a "health epidemic" facing gay men.
They were condemned by South Australian Greens MLC Tammy Franks, who labelled them "abhorrent gay hate propaganda".
Councillor Hull has referred the flyers to the South Australian police.