An Australian research project into LGBTI military service is documenting stories of witch-hunts, the AIDS crisis and the Australian Defence Force's (ADF) early forays into Mardi Gras.
Three researchers funded by the Australian Research Council – Noah Riseman, Shirleene Robinson and Graham Willett – have interviewed more than 70 LGBTI service people about their time in the military.

Riseman told BuzzFeed News the interviews so far had identified several trends, including a "lesbian culture" in the '60s and '70s, and the ramping up of "witch-hunts" for gay personnel during the AIDS crisis in the 1980s.
"By the 1970s, into the '80s, you do see more men and women leading a double life," he said. "The men talk about serving by day, doing their job, keeping it secretive. But night, they're out on the gay scene, visiting beats. And it puts pressure on their mental health."
In some cases military police would place people under surveillance or interrogate them. If you were unlucky enough to get caught, the result was dire.
"They gave people the choice – resign with an honourable discharge or be kicked out with a dishonourable discharge."
BuzzFeed News spoke to three people participating in the project who served before the 1992 ban was overturned.

Stuart Martin knew he was gay when he joined the Royal Australian Air Force as a nurse in late 1983.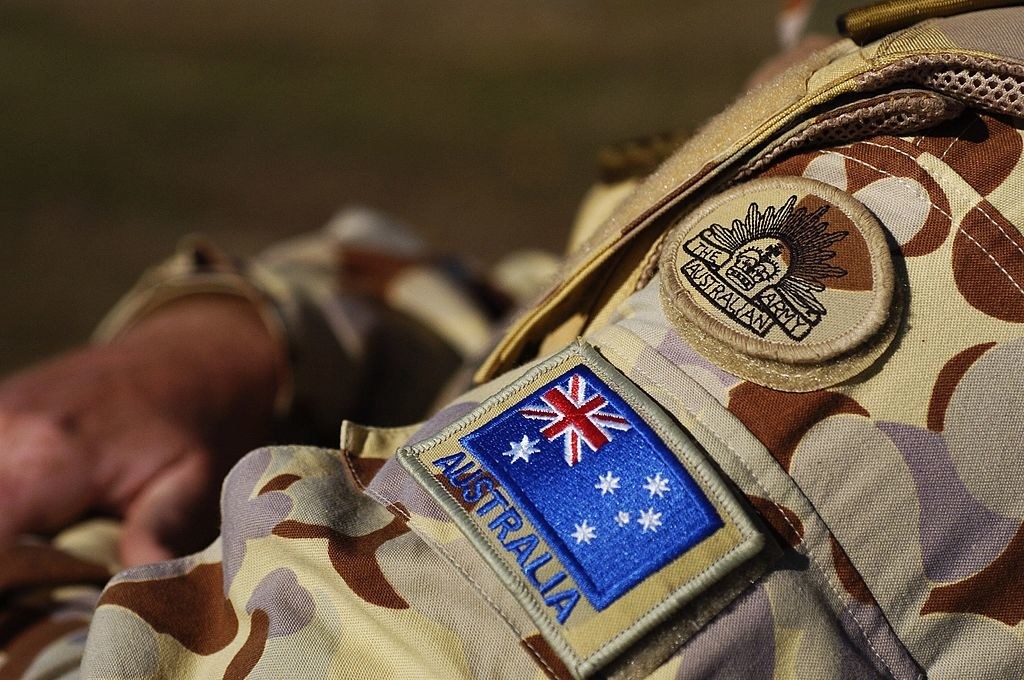 "I knew what my sexuality was but it wasn't something that was going to hinder what I was going to do," he said. "I remember not being asked when I went to fill in the paperwork. No one said, 'By the way, are you gay?'"

Martin didn't come out for the duration of his service, but said he did not find it difficult to remain closeted.
"I was comfortable with my sexuality," he said. "I was careful about what I did. I didn't have any problems, I wasn't conflicted by it. I did feel that it was unfair that for something that was intensely private, you could be held accountable. For something that would cause no harm."
The spread of AIDS in the mid-'80s presented a difficult new challenge for both for gay and bisexual service people and those working in military health.
Prior to the AIDS epidemic military policemen would attempt to weed out gay and bisexual service people.
"They would go into gay clubs and look for people with suspiciously short hair, who looked military, and question them," Martin said.
When AIDS hit the witch-hunts intensified. Martin believed the military strategy was: "We've got to get rid of people straight away, because they're a cost and a risk to the military."
This attitude placed "significant stress and pressure" on gay and bisexual service people.
"When people were found out to be gay or lesbian, they were not only hit with 'You're going to be kicked out', but also, 'Who else do you know, who else have you had sex with?'"
The fear was compounded by military healthcare and blood donation drives.
"If you're in the military, you have to go to your military doctor," Martin said. "[A service person] might take a blood test and find [they were HIV positive], and [they] didn't even know about it.
"It came to the point where people were starting to be tested for HIV and the military said, 'You can't be in the military if you're HIV positive'."
The ban on HIV positive soldiers remains to this day.
Martin said he was lucky to escape the witch-hunts due to his rank and his colleagues.
"The team I worked in were very compassionate, caring health professionals who didn't believe what was being pushed down by command."
Martin left the military in 1989 and now serves as a board member of DEFGLIS, the ADF's LGBTI organisation. He said the ADF is a "significant leader" in integrating LGBTI personnel.
"I know the [parliamentary] Cabinet conversations were very fraught," he said. "People were dead against it. The military command were being dragged along, the government saying you will do this. It was a great, momentous time."
Jennifer Jeffries was 17 when she registered to join the ADF in 1979.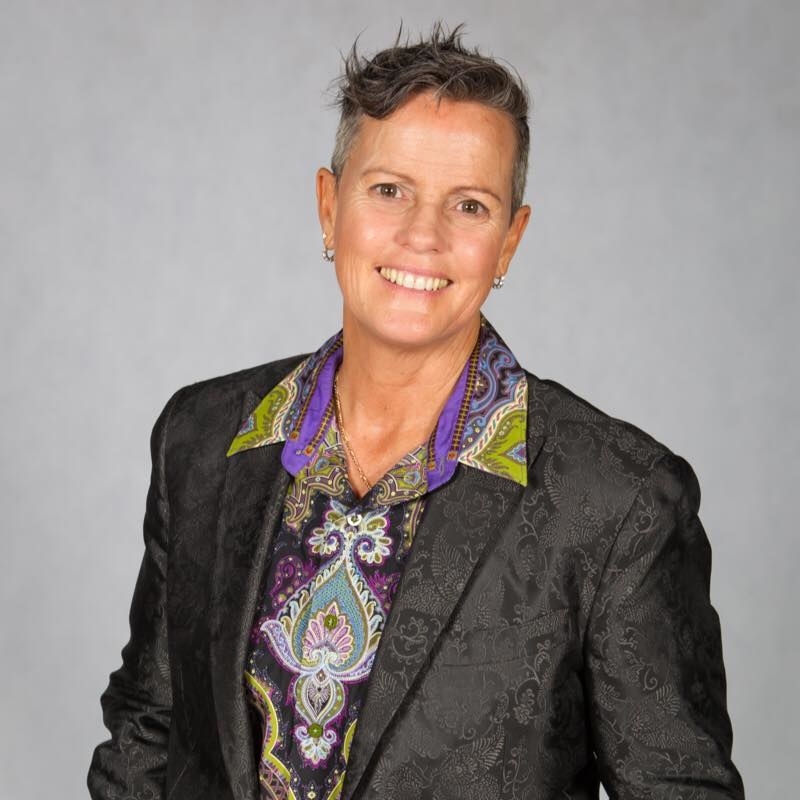 "I actually wanted to be in the police force, but I was an inch too short," she said.

After general training Jeffries was delighted to be assigned to the transport corp and was sent to Puckapunyal in Victoria for training.
"[Of] the options for a woman those days, it was the coolest thing you could do," she said. "I was so naive. I didn't even know that gay people existed before I joined the army.
"I was engaged to a guy before I went in. After a couple of days there I went, 'That's not going to happen'. I fell in love during my basic training.

"When I went to driver training down at Puckapunyal, alcohol and life and all those kinds of things... that's where I started to attract trouble."
In Jeffries' group of 10 trainees four were gay. When one woman in the group attempted suicide, the military police became involved.
"They were doing these big witch-hunts on us… it was terrifying to a 17-year-old kid," Jeffries said. "They'd been following us. They'd done a log, like at 2.35 on Thursday afternoon you drove 4.6km and you stopped at this hamburger shop, then you drove down the river and were there for 3.5 hours."
The women avoided being discharged, and when three months of driver training ended they were sent to different bases across Australia. Jeffries was posted in Wagga Wagga.
"Everything was already on file," she said. "Right from the start in Wagga, we were watched. I'd get called in. What are you doing with this, with that?
"It's lucky that I became the personal driver for the commandant of the unit. He was a really cool guy, he didn't care. I was a really good soldier and I did my job really well. What I did in my own life shouldn't matter with what I was doing at work."
In 1980 Jeffries got together with another woman and they had a commitment ceremony – actions which did not go down well in the military.
"I ended up only doing three years in the army. When I came out, I just chose that I would never hide it. That killed any chance of promotions, decent postings.
"It broke my heart when there was nowhere I could go. I had no career choices, because I came out."

Although she was never formally discharged Jeffries said the military had been "collecting evidence" against her for a long time.
"They make it so miserable for you that you have to go. My time was up and I didn't continue."
Jeffries is grateful for her experiences in the army, and was "rapt" by the overturning of the ban in 1992.
"I didn't come out for any bloody noble reason, I just chose to not filter my life. But if we didn't come out in those days, it wouldn't have gotten to where it was more acceptable."
David Mitchell joined the RAAF in 1979 for "patriotic reasons". He had no idea he was gay.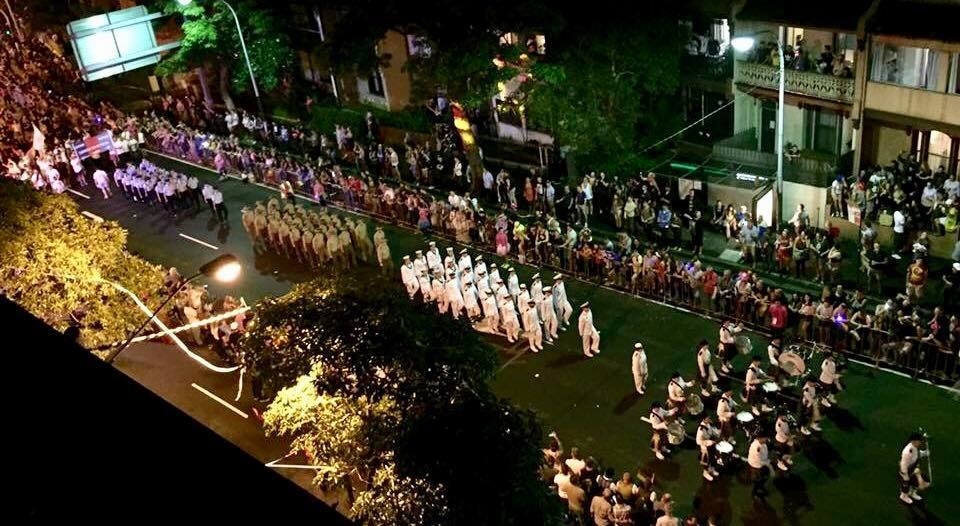 "I honestly, hand on heart, thought I was straight," he told BuzzFeed News.

"Consequently, between joining and ultimately realising my sexuality, I was engaged to a girl. The reason why I called that off was because maybe some part of myself was screaming to be heard."
It wasn't until discussions began on reversing the ban in the early '90s that Mitchell realised.
"I thought, hang on a second. Maybe the discussion around the ban made me look at myself, I don't know."
Mitchell said the change was personally liberating, but that the military at that time was "filled with apprehension" about what a post-ban future might look like.
"It was looking like it was going to be removed, but attitudes were totally a personal thing. They would take a lot longer."
The year after the ban was overturned Mitchell was in Perth, serving with an officer who was unhappy being posted with a gay person.
"Whenever I was at my desk he would find a reason to not be at his desk. And when I went out, he would come back. He didn't want to be in the same presence as me."
Mitchell's corporal eventually reported the behaviour. The "straw that broke the camel's back" for the corporal was seeing the officer clean Mitchell's phone before he used it.
Mitchell recalled: "She said, 'What are you doing?' He said, 'I'm cleaning the phone because David's been using it'. She told him to pull his head in. Then I think she reported it to the officer in charge who then had a word to him."
In 1993 Mitchell founded G-Force – the ADF's first gay and lesbian organisation and a predecessor to DEFGLIS.
"I thought, I don't want other people to go through the trauma I did, without having anyone to talk to."

G-Force entered the first ADF Mardi Gras float in 1996. Last year, Mitchell, who left the ADF in 2002, spoke at an event celebrating the 20th anniversary of that first public show of military LGBTI pride.
"It was so emotional and so heartening to see that we've gone from LGBTI people being not allowed to serve and having to suppress it and live a secret existence... to in 2016 having people being able to openly express it.
"[It was enormous] for the military, the defence force, to accept that your sexuality doesn't determine your ability or your desire to serve your country."
The researchers are still looking for lesbian, gay, bisexual, transgender and intersex service people to interview, and can conduct interviews anonymously if needed. Interested people can contact them here.