An Australian academic has written a candid blog post about anxiety and mental illness after suffering a massive panic attack on live TV.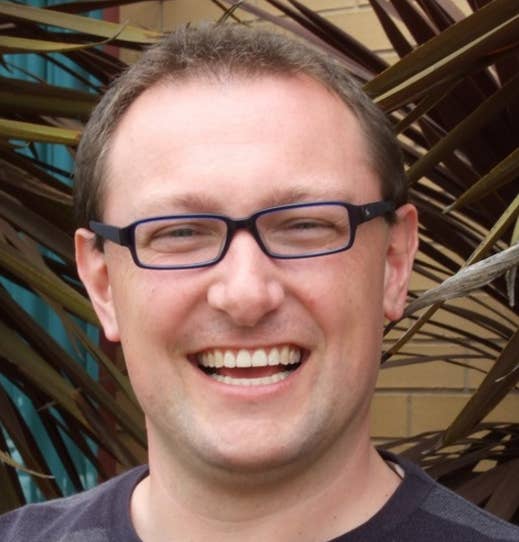 Dr Benjamin Habib, a lecturer at La Trobe University, appeared on ABC News Breakfast earlier this week to talk about North Korea's rocket launch – a topic on which Habib is an expert.

In a lengthy blog post, he describes arriving at the ABC building, going through makeup, and then feeling claustrophobic after entering the studio, which was jam-packed with cameras, auto-prompters, and TV and computer screens.
Just prior to going to air, Habib, who has had a "life-long battle with severe anxiety", started to experience a panic attack.
"I could feel my body overload with adrenaline as my entire physique heated up, my muscles deadened and my skin began to vibrate as if being shocked with a mild electric current," he writes.

Habib describes his mind as "swimming in a haze" as he tried to answer questions from hosts Michael Rowland and Virginia Trioli:
"With every question they asked I struggled even more as my anxiety symptoms took complete command of my body and mind. Finally I gave in and said 'I can't do this,' and Michael and the editors quickly threw to the next story."
Habib was left in "complete shock" and felt so terrible that he left the ABC building as soon as possible.
After a shaken-up day and anxious night of barely sleeping, Habib was worried about a negative reaction. However, while he received a few "poisonous barbs" from people on Twitter, an overwhelming number of messages from friends, family, colleagues, and viewers offered him support.
Habib writes about the importance of speaking up on anxiety and depression, praising AFL players who have publicly spoken about their mental health.
"We do ourselves, our families, our friends, workmates and communities an enormous disservice if we don't talk about mental health openly," Habib writes.
He says he never intended to write publicly about his battle with anxiety – but changed his mind after reflecting on what had happened.
"I've come to feel a responsibility as someone with a position of influence, who has experienced extreme anxiety and associated period bouts of depression, to share my experiences and attempt to normalise mental health as an issue for the young people I work with," Habib writes.

"Talking about mental health problems is a sign of strength. Owning your own mental health issues is a sign of strength. Carrying on each day in spite of these problems is a sign of strength. If I can help someone with anxiety feel better about themselves then my shitty experience on national television will have been worth it."

Since Habib published the blog, many people have applauded his honesty and bravery on Twitter.
BuzzFeed News has contacted Benjamin Habib for further comment.
If you need to talk to someone, you can call Lifeline Australia on 13 11 14 or Beyond Blue Australia on 1300 22 4636. Anxiety UK on 08444 775 774, or Hopeline America on 1-800-784-2433.