Will Richards and Daniel Butson from Geelong, Australia, deliver potatoes with messages on them around the country when they're not at school. But their latest venture is more political.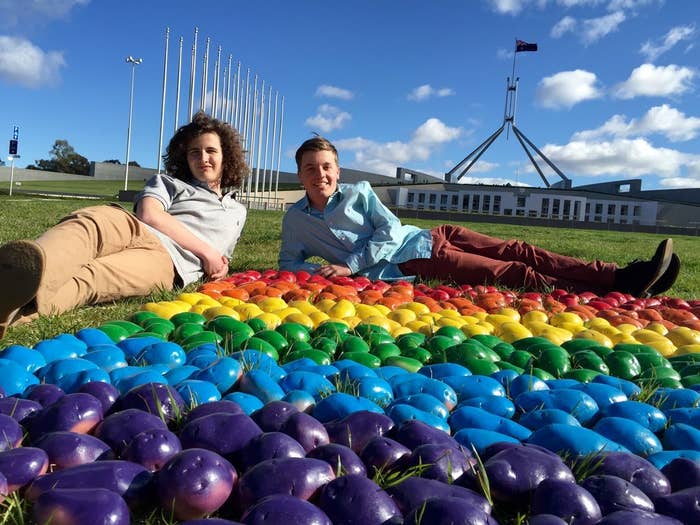 Richards, 18, and Butson, 16, who go to school together in Geelong, were inspired to start their website, potatomessenger.com, by a similar service in the US.
For ten dollars, people can buy a potato with a message up to 140 characters long and have it shipped anywhere in Australia.
"The messages really range from everything," Richards told BuzzFeed News. "They can be as simple as 'I love you' or funny stuff, like 'Let's get baked'."
However, once they received a bit of media coverage, the pair decided to differentiate themselves by engaging in activism, too – and the idea for the giant potato pride flag in support of marriage equality was born.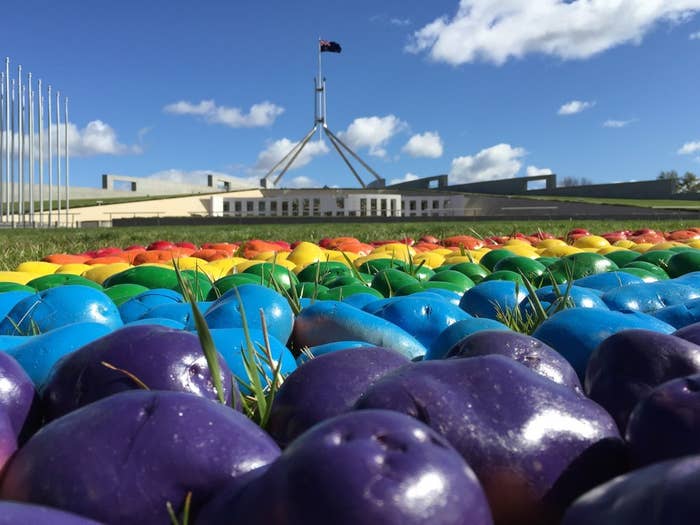 "We decided to use some of our funds to create something that had a true impact," Richards said.
"We believe the government's decision to prolong marriage equality in Australia is unjust, and that the legislation should simply be passed through parliament."
As it turns out, there are logistical difficulties to making a pride flag using 1000 potatoes.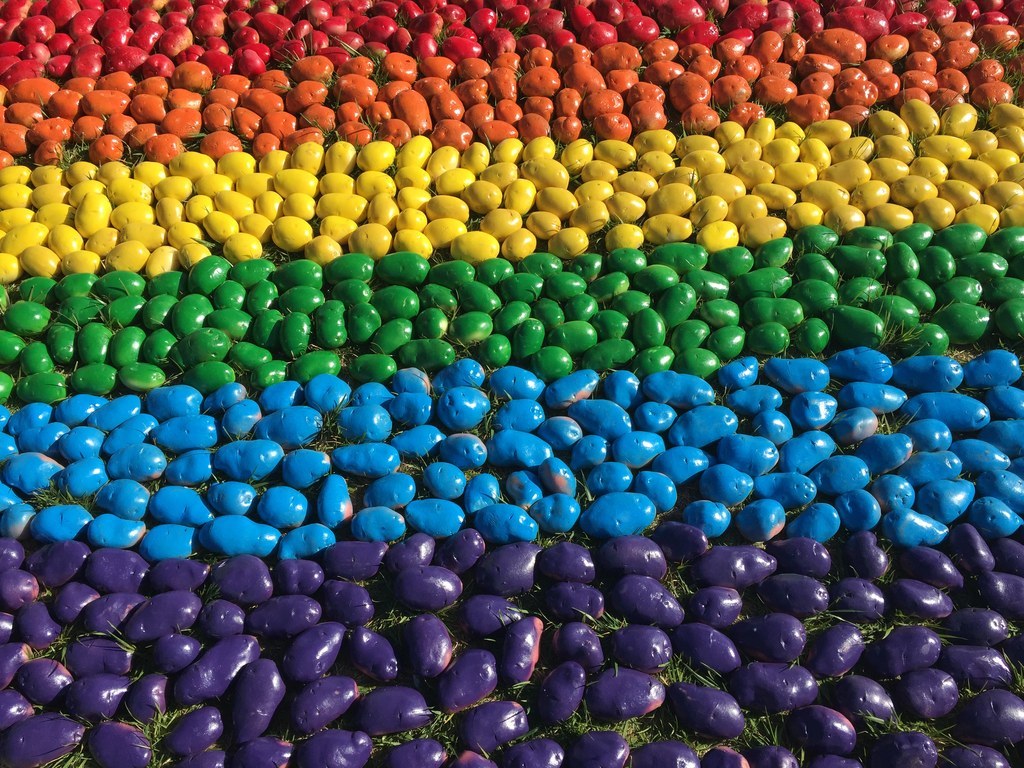 It took Richards and Butson two days and a bit of experimenting to spray paint the potatoes to a standard they were happy with.
"We wanted to make sure it had the best effect," Richards said.
"We had to trial a few different paints and different potatoes and stuff. We ended up using a mix of the normal white ones and then the red ones for the different colours. For some reason it just worked better."
Richards and Butson drove over 700km from Geelong to Canberra in order to set up the flag on Wednesday. Altogether, the stunt cost around $1500.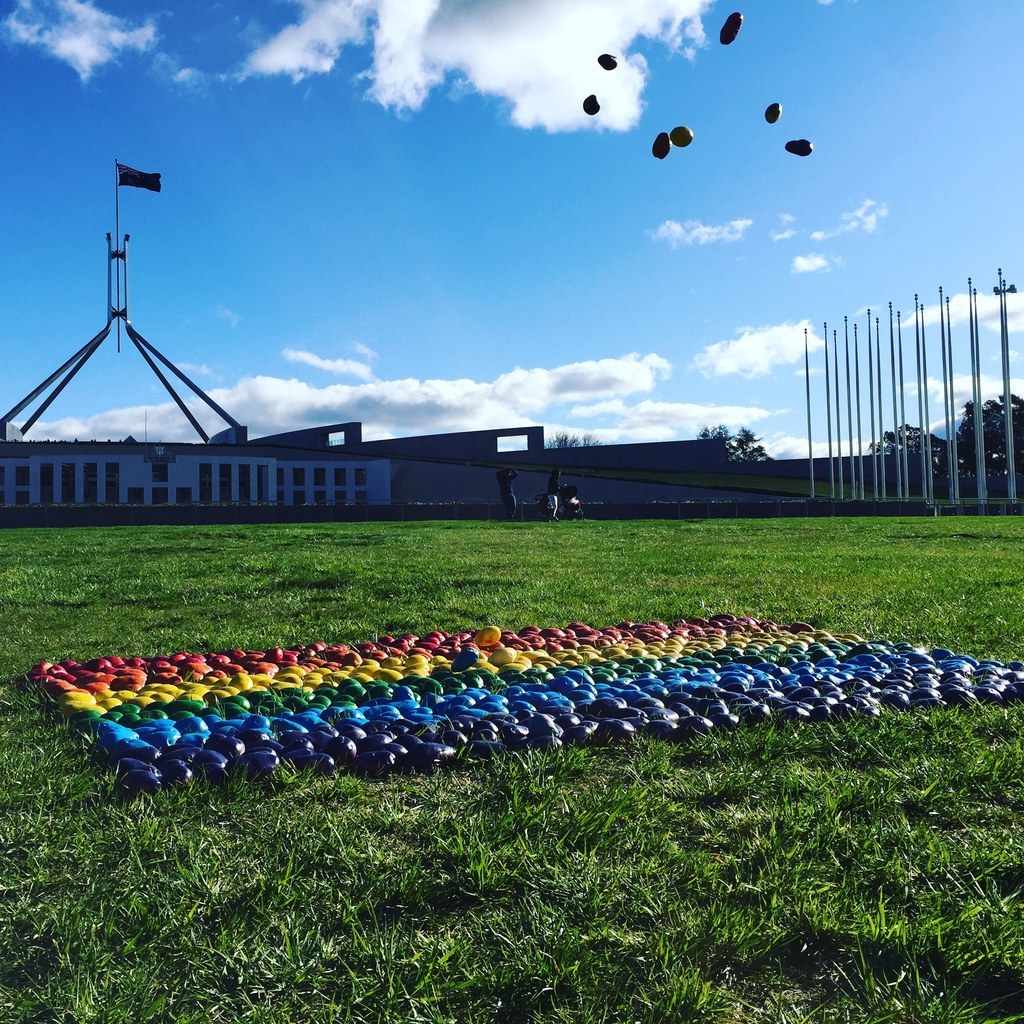 Currently, marriage equality in Australia is stalled until after the next federal election, when the government has promised a popular vote on the issue.