A group of LGBTI "elders and allies" dressed up as angels and lined the entrance to a dance for LGBTI youths on Saturday night in response to threats that a protest would be held at the event.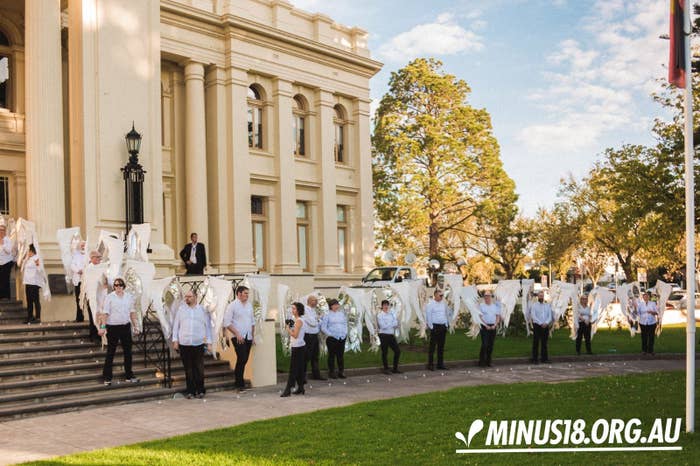 The formal for same-sex and gender-diverse youth in Melbourne, Australia, hosted by charity Minus18, made headlines in February when an anti-gay group attempted to hijack the event by buying out tickets.
The Stop Safe Schools Coalition Facebook page posted a status encouraging its followers to buy tickets to the event in order to stop young people from attending.
"We will be organising a protest against this event, join us in protecting children," it wrote.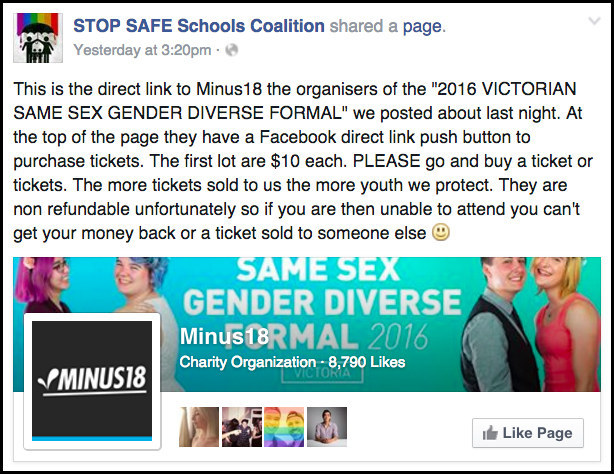 No protesters turned up to the dance – but 40 people from the LGBTI community and allies did show up, dressed in angel wings, to welcome the 600 young people.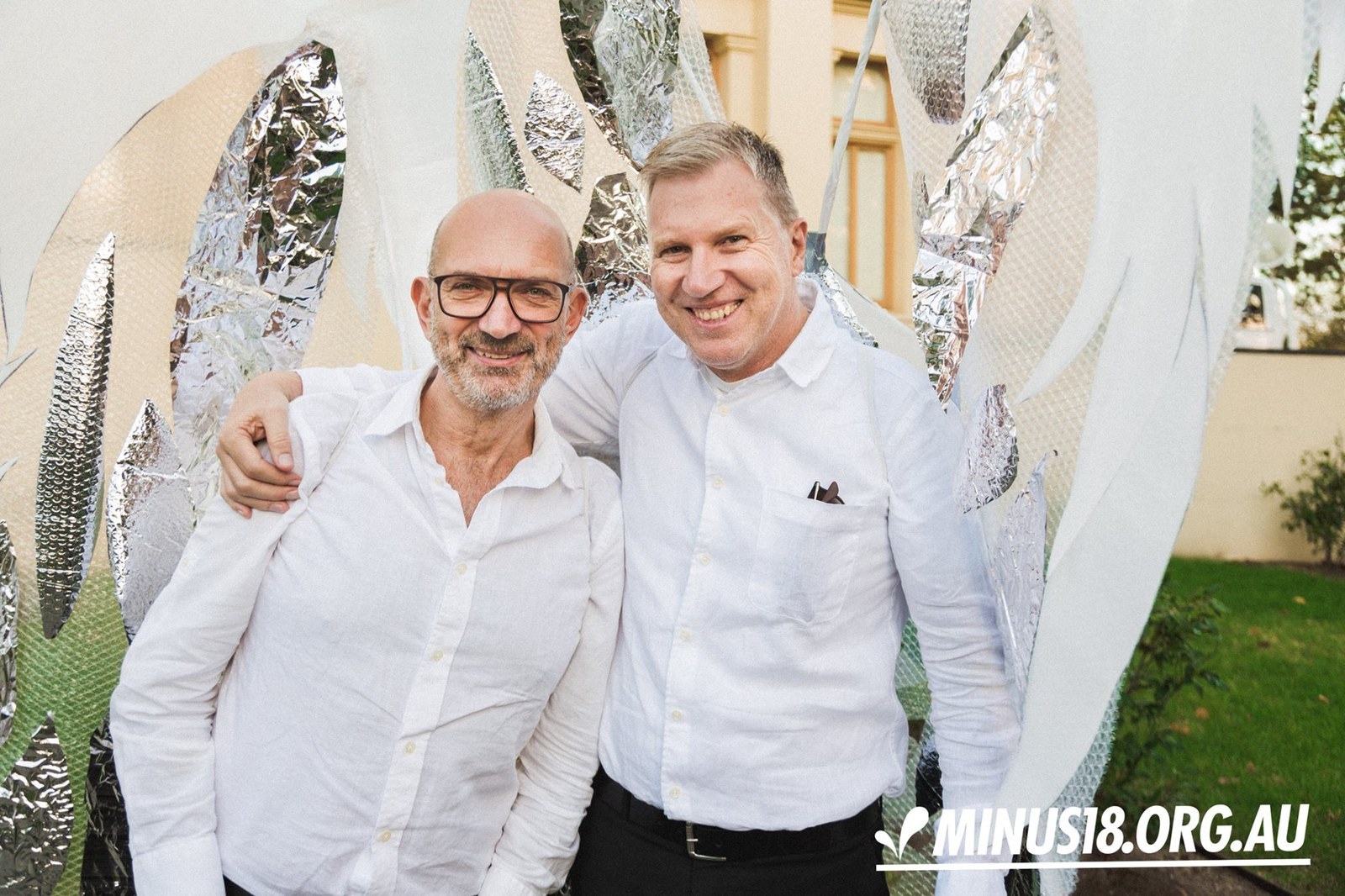 Ro Allen, the Victorian gender and sexuality commissioner, told BuzzFeed News she saw the protest threats and thought it was "outrageous".

"It reminded me of something I'd seen from America," she said. "Matthew Shepard was a gay man who was hung up on a barbed wire fence and tortured and killed for his sexuality."
After Shepard's death in 1998, the anti-gay Westboro Baptist Church turned up to protest his funeral and the court case. To block out the protesters, a woman named Romaine Patterson organised a group of people to dress as angels.
"I thought, wouldn't it be great to have Minus18 angels there, to block out the protest?" Allen said.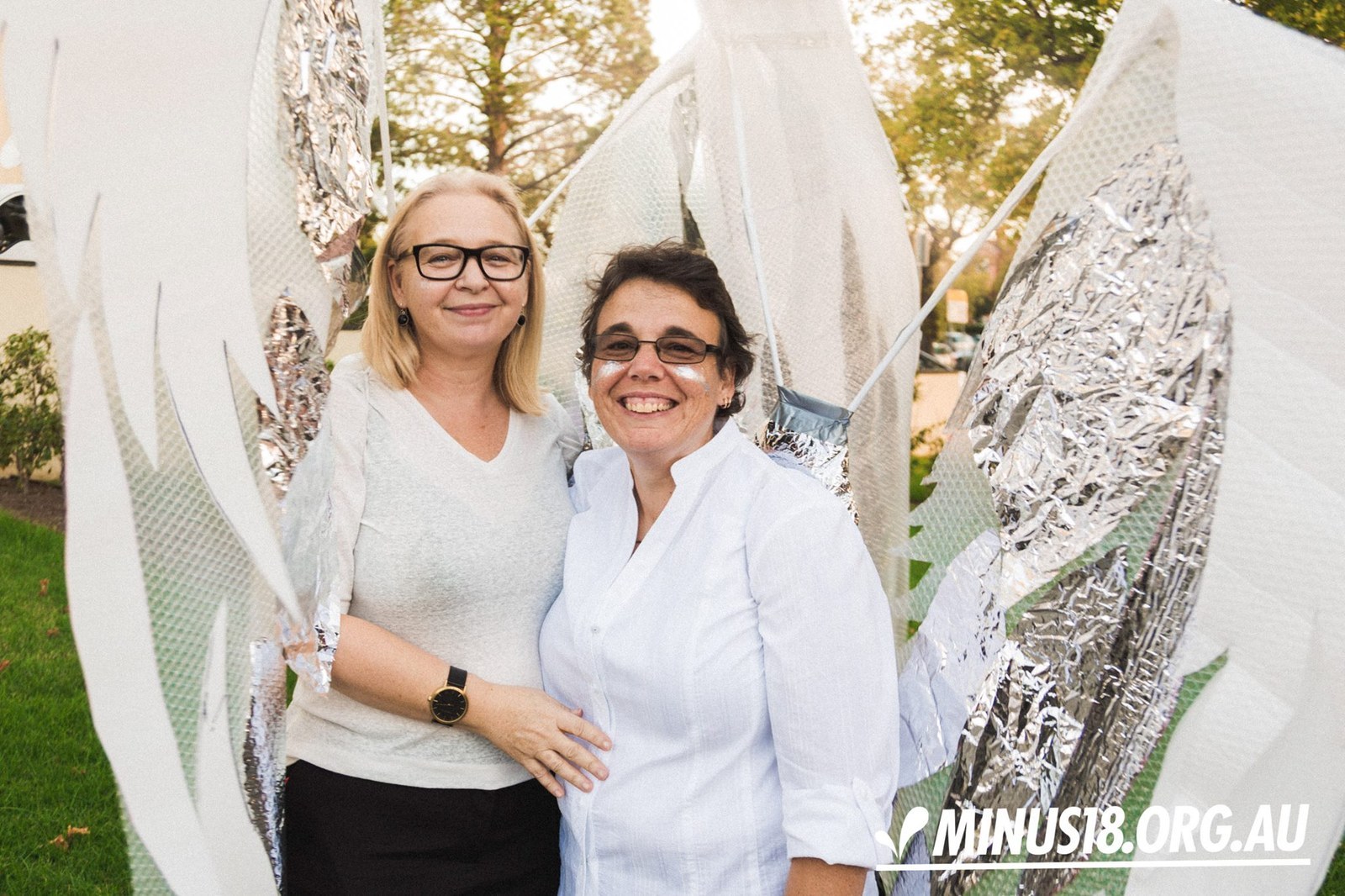 Allen did a call-around, and recruited several people from groups including Trades Hall, Beyond Blue, Vic Bears, and Rainbow Families.
Although no protesters turned up in the end, the angels were a hit.
"The young people thought we were a pack of dags, no question," Allen said. "But secretly they were smiling at us."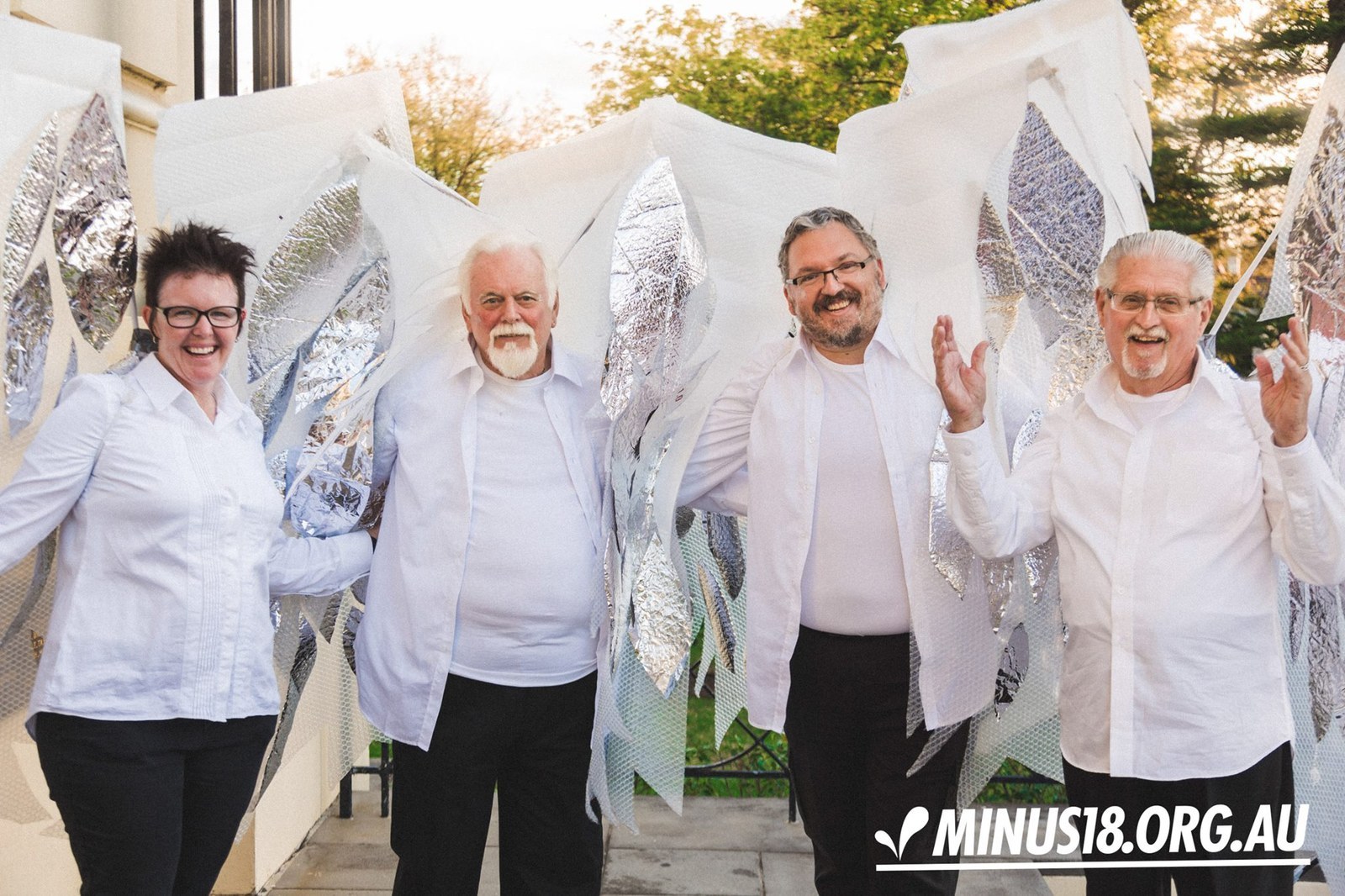 Allen said the showing of solidarity was particularly important in the wake of months of ugly discussion over the Safe Schools Coalition, an anti-bullying program aimed at LGBTI youth that has been heavily criticised by conservative groups and politicians.
"Every one of those young people has been affected," Allen said. "You can't ignore the attacks they've been under."

Minus18 CEO Micah Scott told BuzzFeed News that the young people at the dance thought the angels were "amazing".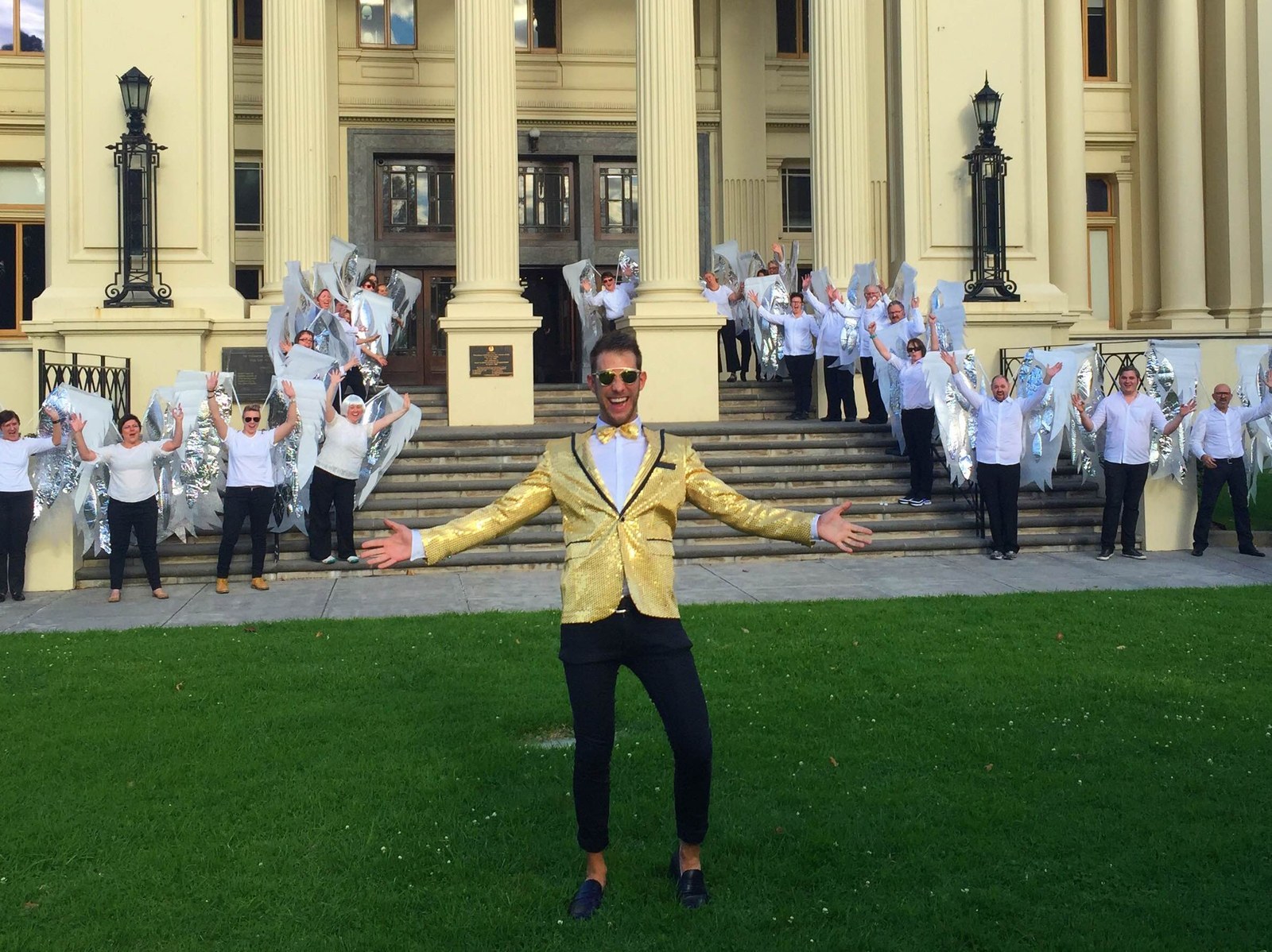 "We're always looking for ways to break down the barriers between the generations," he said.

"The LGBTI elders are the ones who have fought for us so we can have things like the same-sex gender diverse formal. And to have them in that space, they can see the result of their years of effort.
"They were dancing and singing, essentially just sending the message [to the young people] that they'll always have a place where they belong."