This Guide Could Make It Easier For LGBTI Kids At The School Formal
Advice includes making it clear students can bring same-sex partners.
A new guide aiming to make school formals better for students who are gay, lesbian, bisexual, transgender and intersex is being rolled out in certain Australian schools.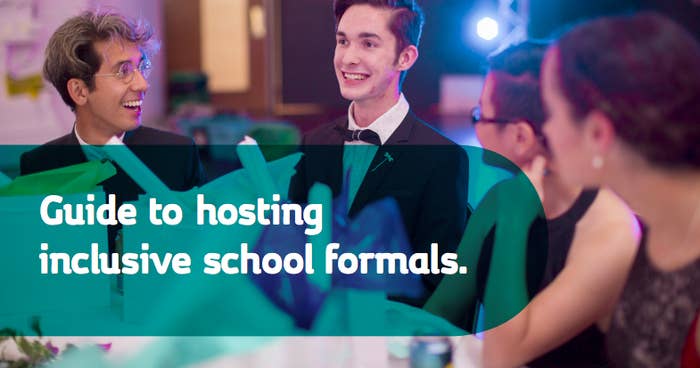 The guide has been released by Safe Schools Coalition Australia (SSCA), a government-funded program that aims to prevent bullying and improve inclusivity of LGBTI students in schools.
The opt-in program provides resources and training to more than 450 schools across Australia.
SSCA National Program Director Sally Richardson said school formals can be a source of anxiety for LGBTI students.
"Events like these may have policies around what people can wear and who they can bring as a partner which may make gender diverse or same sex students feel uncomfortable or unwilling to participate," she said.
"In line with all the work we do at SSCA, we want to ensure formals and other significant school events are something to look forward to rather than a source of anxiety."
Ellie Rogers, 20, had a bad experience in 2013 when her school principal called her parents to ask if she was allowed to take a girl to the Year 12 formal.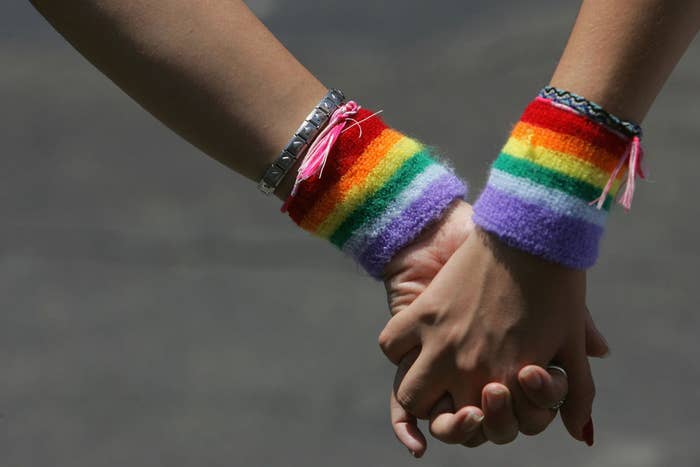 Rogers attended a private all-girls school in Mosman, where they required all date tickets to be sold with a name and accompanying ID on the night to avoid crashers.
After discussing it with her favourite teacher, who offered to talk to the school for her, Rogers thought it was sorted and asked her girlfriend to the formal.
"One day I got home from school and my mum was waiting for me, and told me she had a call from the school asking her if it was ok with her that I take a same-sex partner to the formal," Rogers told BuzzFeed News.
"This is the first she had heard about me being gay for a couple of years, and she was still very negative. She had obviously told them no, called my father, and I was in a lot of trouble."
Rogers was grounded, and the incident prompted some "very tense and serious" conversations with her parents.
"I asked the principal why he thought it was necessary to call my parents when he didn't call anyone else's parents to check their dates were parent-approved, but it obviously didn't help that my parents had literally proved him right by banning me, so nothing came of it."
Some of the advice offered to schools includes making sure dress codes are not overly restrictive, training chaperones to combat discriminatory behaviour and making it explicit that same-sex partners and friends are welcome as dates.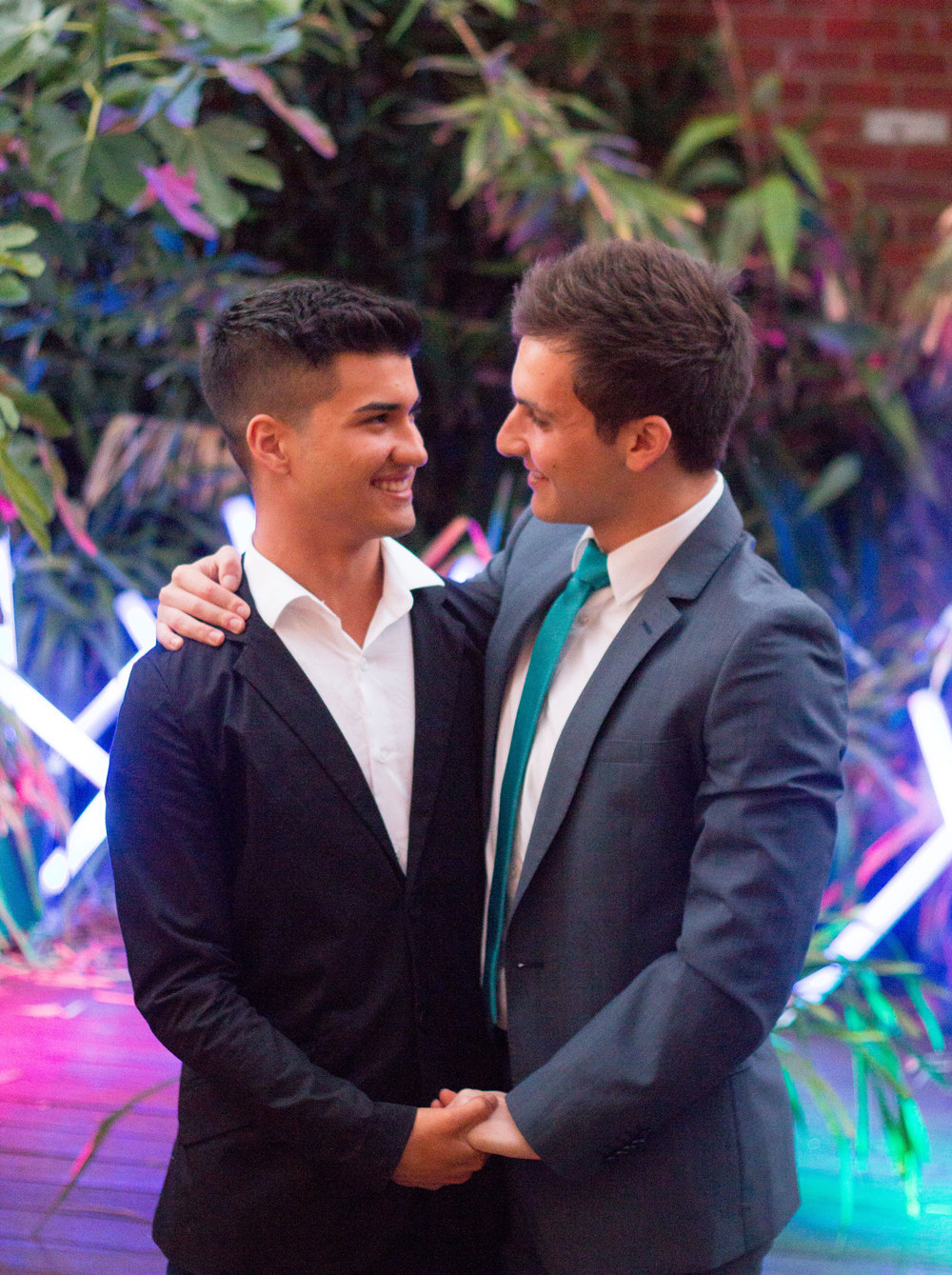 Rogers told BuzzFeed News that policy changes would go a long way to help LGBTI students – particularly those who are not out or confident in their identity.
"I know of a lot of people who didn't try [to bring a same-sex partner] just because of the ambiguity of their school's policy," she said.
Rogers added that her peers were supportive of her wanting to bring her girlfriend to the formal.
"Young people in my experience are really very chill, this is 100% a problem with the school and with the system," she said.
The issues faced by LGBTI students in existing school formals hasn't escaped the notice of youth group Minus18, which will hold a formal for same-sex attracted and gender diverse youth in Adelaide next week.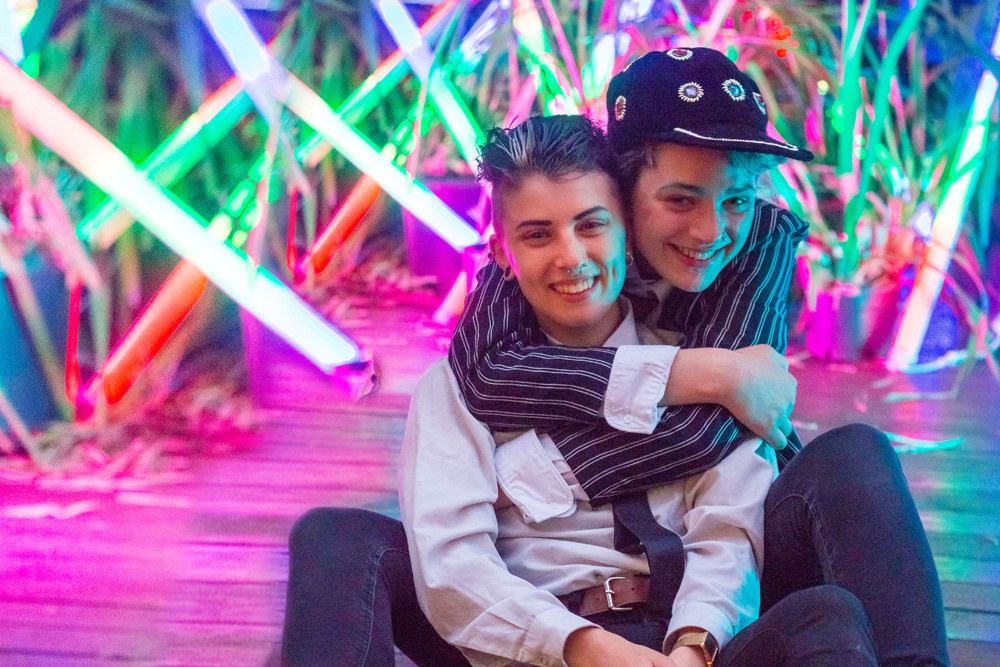 The group has previously held a similar event in Melbourne, which received a great response from LGBTI young people.
"We're really excited to be bringing the formal to Adelaide," said Minus18 CEO Micah Scott.
"For many LGBTI young people, it's the first chance they have to truly be themselves in an environment where their identity is celebrated and affirmed."