Anti-marriage equality group, Marriage Alliance, has sent out another email to the private addresses of Liberal party members who never signed up to their mailing list in the first place.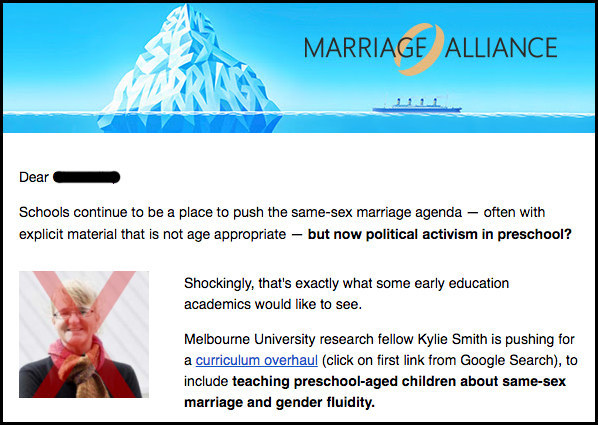 In April, the Liberal party launched an internal investigation after several current and former members of the party complained they had received an email from Marriage Alliance despite never signing up to the mailing list.

Many complainants believe a party membership list with private details has been improperly accessed or received by Marriage Alliance. The matter has since been referred to the Office of the Australian Information Commissioner, which has been asked to investigate whether a breach of the Privacy Act has occurred.
Despite the furore, the unsolicited emails have continued. Michael Tiyce, president of the East Sydney branch of the Liberal party, told BuzzFeed News he received another one on Tuesday at 3pm.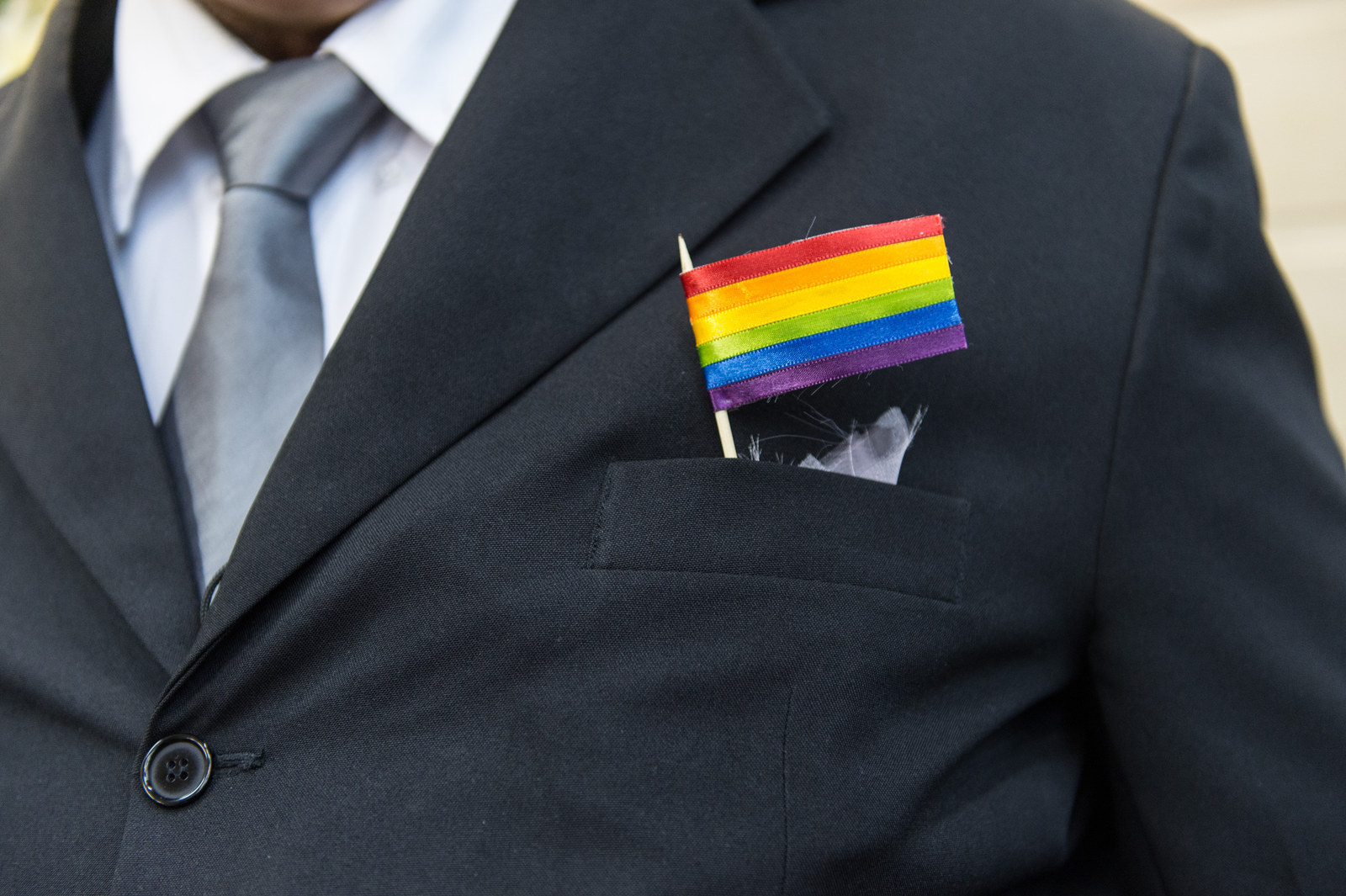 "I get the emails at an address I only use for my Liberal party stuff," he said.

Tuesday's email has the subject line "Should 3-Year Olds Be Learning About 'Fluid' Sexuality in Schools?" and criticises Melbourne University academic Kylie Smith for a paper calling for diverse sexualities and genders to be acknowledged in early childhood education.

The email describes the Safe Schools Coalition program, which is not connected to Smith's paper, as "indoctrination". It also features a prominent "Donate To Marriage Alliance Today" button.
"We will continue to fight against these insidious indoctrination techniques to protect our children and make your voice heard," the email reads. "Thank you for standing with us!"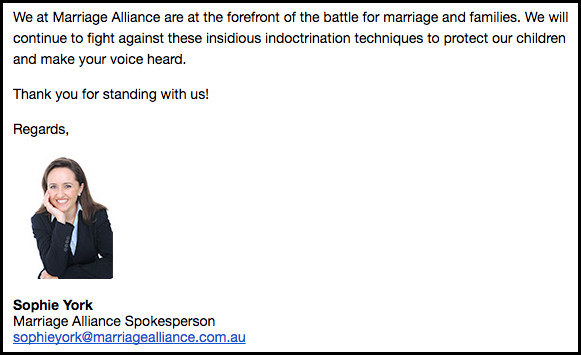 Tuesday's email was also received by former party member Erin Riley, who spoke out against Marriage Alliance acquiring her details when she received an email in early April.
"I found it really offensive to be contacted on the basis of out-of-date data and be given this message I completely disagree with," Riley told BuzzFeed News in April.
BuzzFeed News is aware of at least two other Liberal party members who received the email on Tuesday and never gave their details to Marriage Alliance.

Tiyce made a formal complaint to the Liberal party last month but has not yet received an explanation. However, he doesn't believe the party is providing personal details without consent.
"It wouldn't be the party," he said. "Somebody [from Marriage Alliance] has their hands on a membership list."
Tiyce said he is not alone in being extremely angry about the situation.
"The people complaining about this aren't just gay Liberals," he said. "Straight Liberals, gay Liberals, they're all saying it's outrageous that our details are being used to promote this group."
A spokesperson for the NSW Liberals told BuzzFeed News the investigation is ongoing.
Marriage Alliance is also appealing to Liberal party members on Facebook through paid targeted advertising.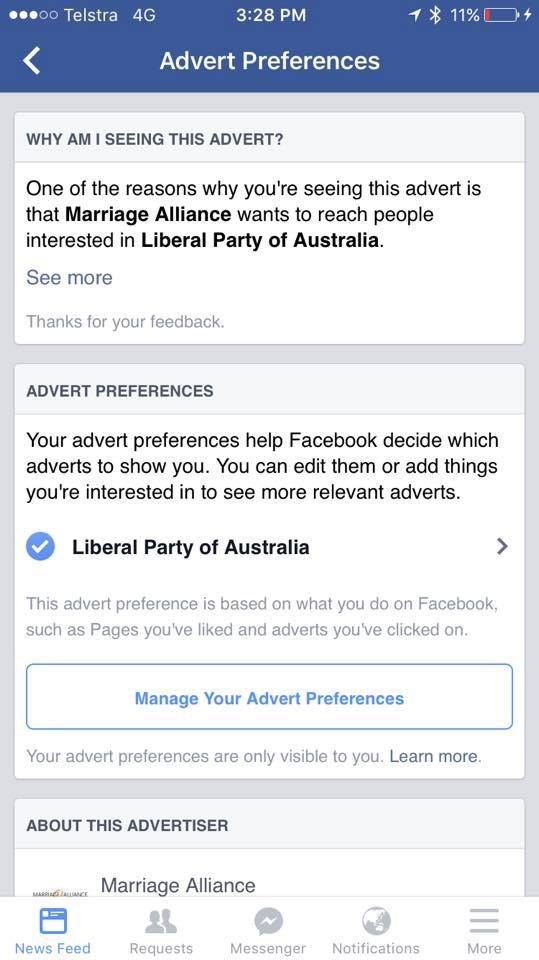 "I was surprised they needed to make the approaches they were over Facebook given they obviously have access to membership lists," Tiyce said.
Marriage Alliance did not respond to calls or an email for this story.