Catherine McGregor, the world's highest ranked military officer, gave a moving speech on Wednesday in Canberra, Australia.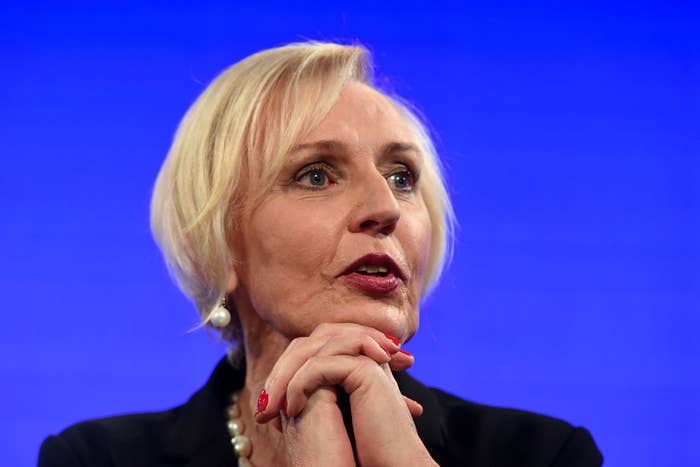 McGregor, current Director of Research and Analysis in the Office of the Chief of the Royal Australian Air Force, spoke about the pain of gender dysphoria, dealing with transphobia, and the support she received after coming out in 2012.
"I functioned as a male until a few weeks after my 56th birthday. I choose the term "functioned" advisedly, because my relationship to my birth gender was fraught from a very young age," McGregor said.
"Indeed, it has only been since I gave myself permission to function in the world as I felt inside, that I appreciated the full depth of the anxiety and conflict which I had carried through a lifetime of trying to live up to the expectations of others."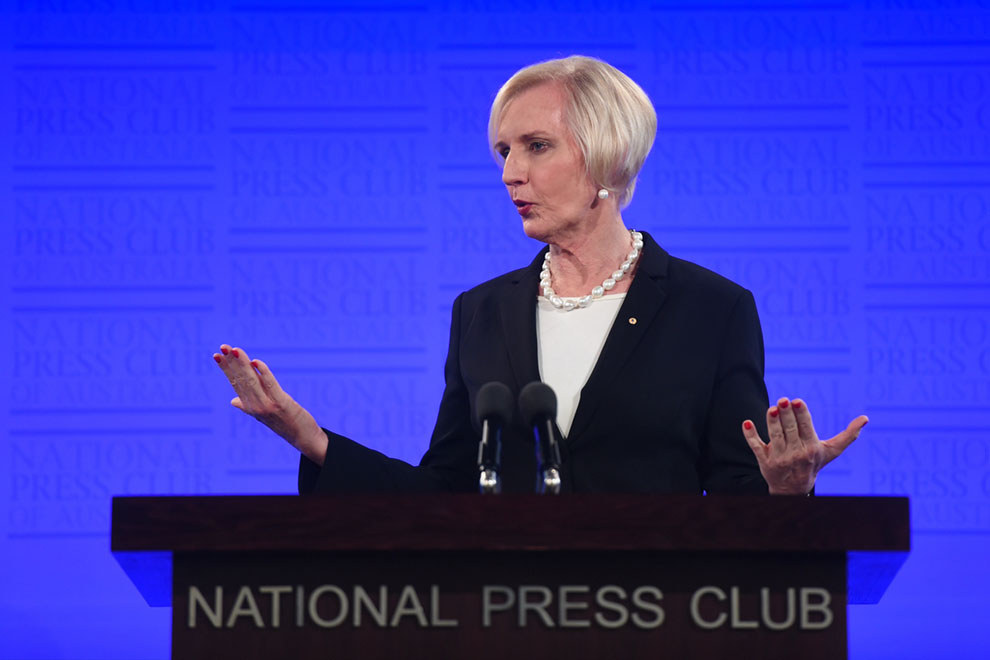 McGregor spoke about the anti-transgender views in some parts of the feminist community and the devastating effects of gender dysphoria, which she described as "excruciatingly painful".
"I suffered from it acutely and consciously at intervals over the course of my entire life. I now believe my entire life was spent repressing and compensating for my gender variance," she said.
"An eminent psychiatrist once wrote 'What is not brought to consciousness will be experienced as fate'. My fate was to experience alcohol and drug abuse, eating disorders, while I pursued external success to quell an inner yearning."
McGregor spoke about contemplating suicide in the year before she came out, a time beset by sleeplessness, panic attacks and emotional pain.
"Grammar fails to express what gender dysphoria feels like," she said. "Eventually, on my 56th birthday, I simply gave up the struggle. I made a decision that if I was alive on my 57th birthday, it would be as me."
Despite being "riddled by fear", McGregor's coming out was met with love and generosity. "It never occurred to me that my life would be as rich and fulfilling as it is today."
In particular, McGregor spoke of her surprise at Prime Minister Tony Abbott's supportive reaction. "Reactions to gender variance in my experience do not conform to stated ideological affiliations," she said. "I find the reluctance of some in the human rights and gender lobbies to acknowledge exactly what Tony Abbott did quite puzzling."
However, McGregor said her experience falls outside the norm for many transgender women.
"Very few trans women receive either the support or exposure I have," she said. "That offends some, and for that I'm sorry. I know how fortunate I have been in having such influential supporters."
"I only hope media interest in me raises awareness that, in some way, improves the status of trans people wherever they live and work."