It has been a loooong campaign season, filled with political events, controversies, and rats.
Know what's been missing? Kids.
Meet Hannah, 12; Kate, 14; James, 12; Cara, 14; and Diya, 14. They held a #kidsdebate at St Andrew's Cathedral School on Friday.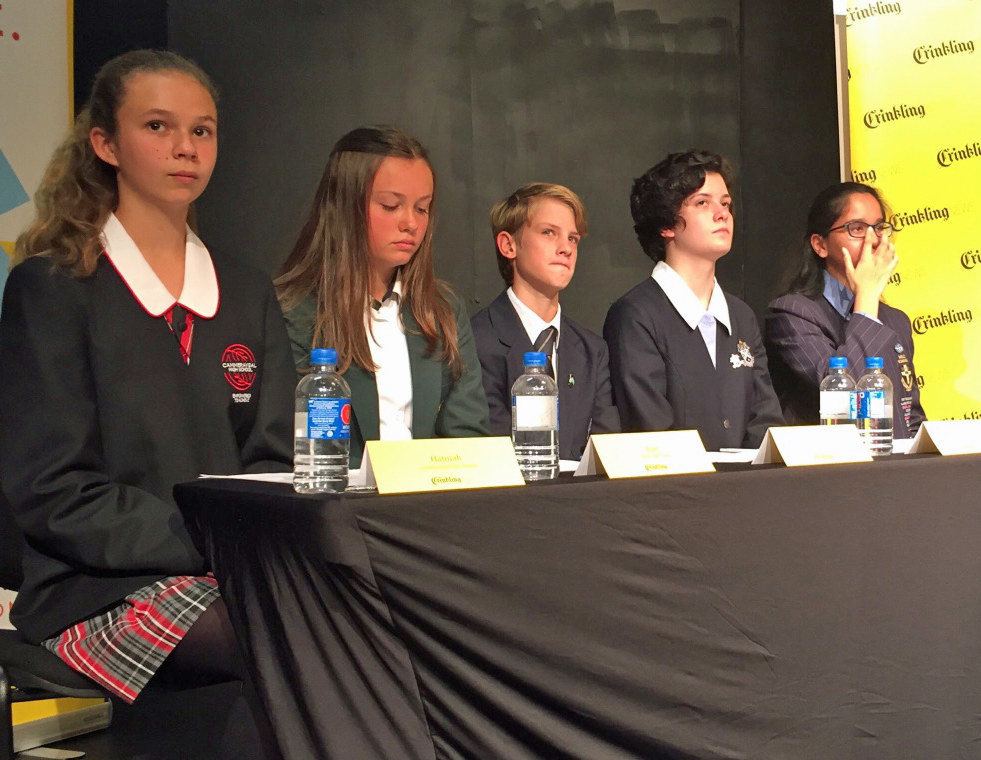 The youthful crew sought answers from deputy PM Barnaby Joyce, Labor MP Amanda Rishworth, and Greens senator Larissa Waters on everything from Donald Trump to youth unemployment to vegetarianism.

The Sydney debate was put on by Crinkling News, Australia's only national newspaper for kids.
Hannah had a question about negativity in politics. "Does the quest to beat your opposition sometimes shadow making good decisions for Australia?" she asked.
Perhaps unsurprisingly, the deputy PM was all for a bit of colour in politics.
"Absolutely not," Joyce told Hannah. "It's an adversarial chamber, it's designed that way.
"We just had a debate between the two leaders, and at the end, everyone said 'Oh this is so boring'... You do need colour, you do need movement, you need to keep people awake."
The students were concerned about environmental issues.
12-year-old James asked whether it's too late to save the Great Barrier Reef.
Waters said she desperately wanted to be optimistic, but "when I meet with scientists working on the reef, they don't share that optimism".
"If you're going to make a transition, it's got to be in an orderly form, and not put people out of work," Joyce added.
Diya challenged the panel on "jobs and growth", asking what they were doing to help unemployment among younger people.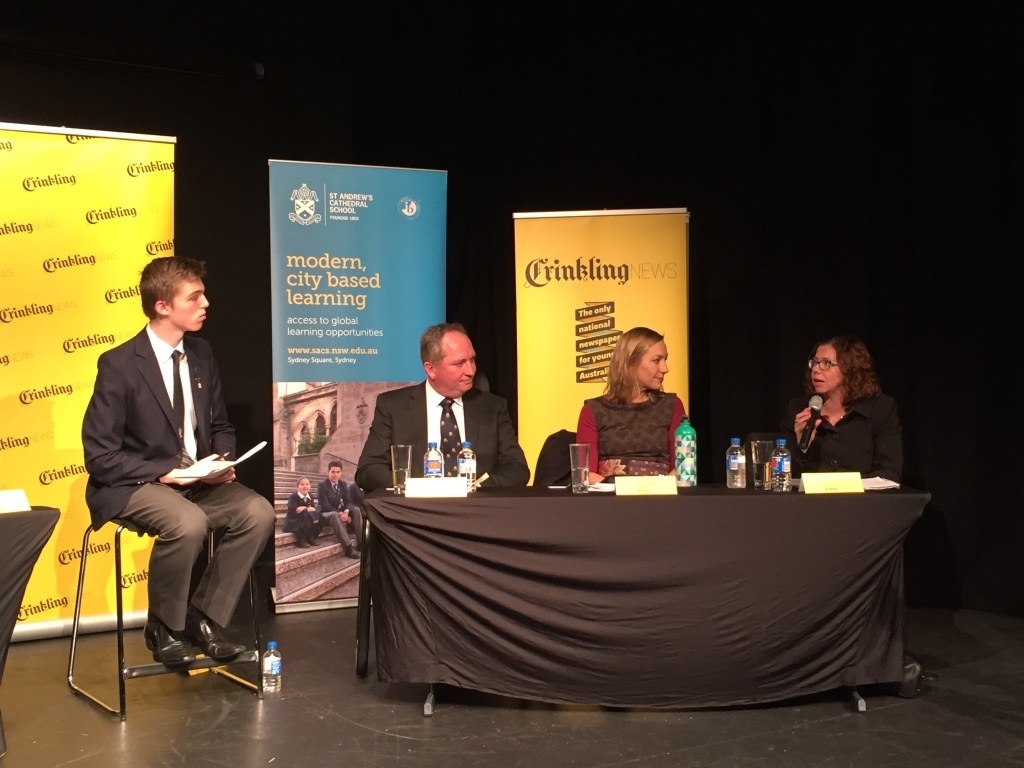 "The words jobs and growth seem to be talked about at every election. At the moment, one in eight young people don't have a job. What will you and your party be doing to make sure that when we have finished studying, that statistic has changed? That everyone is able to get a job – and not just any job, but jobs that are well paid, fair, safe, and that we want to do."

A controversial moment came when 14-year-old Kate asked if Australia history should be described using the term "invasion".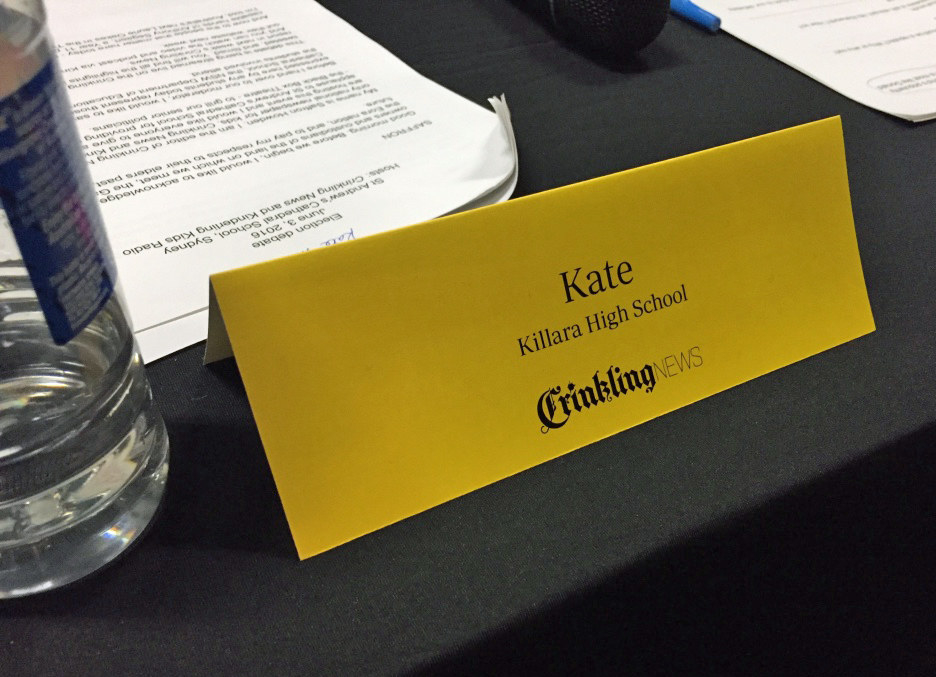 Joyce said Australian settlement didn't "have the characteristics of an invasion".
"You certainly had the Aboriginal people – in my area, they want to be called Aboriginals – who didn't want people coming into their lives in the form they did at that point in time," he said. "You also had another group of people who didn't want to be here. They were prisoners, here against their own will. I don't think this has all the characteristics of an invasion."
Rishworth stopped short of using the word invasion, but said we need to "be honest about our history" and recognise what happened. Waters said Australian settlement was tantamount to genocide.
Cara, 14, asked a question about Australia's gender wage gap of 17.3%.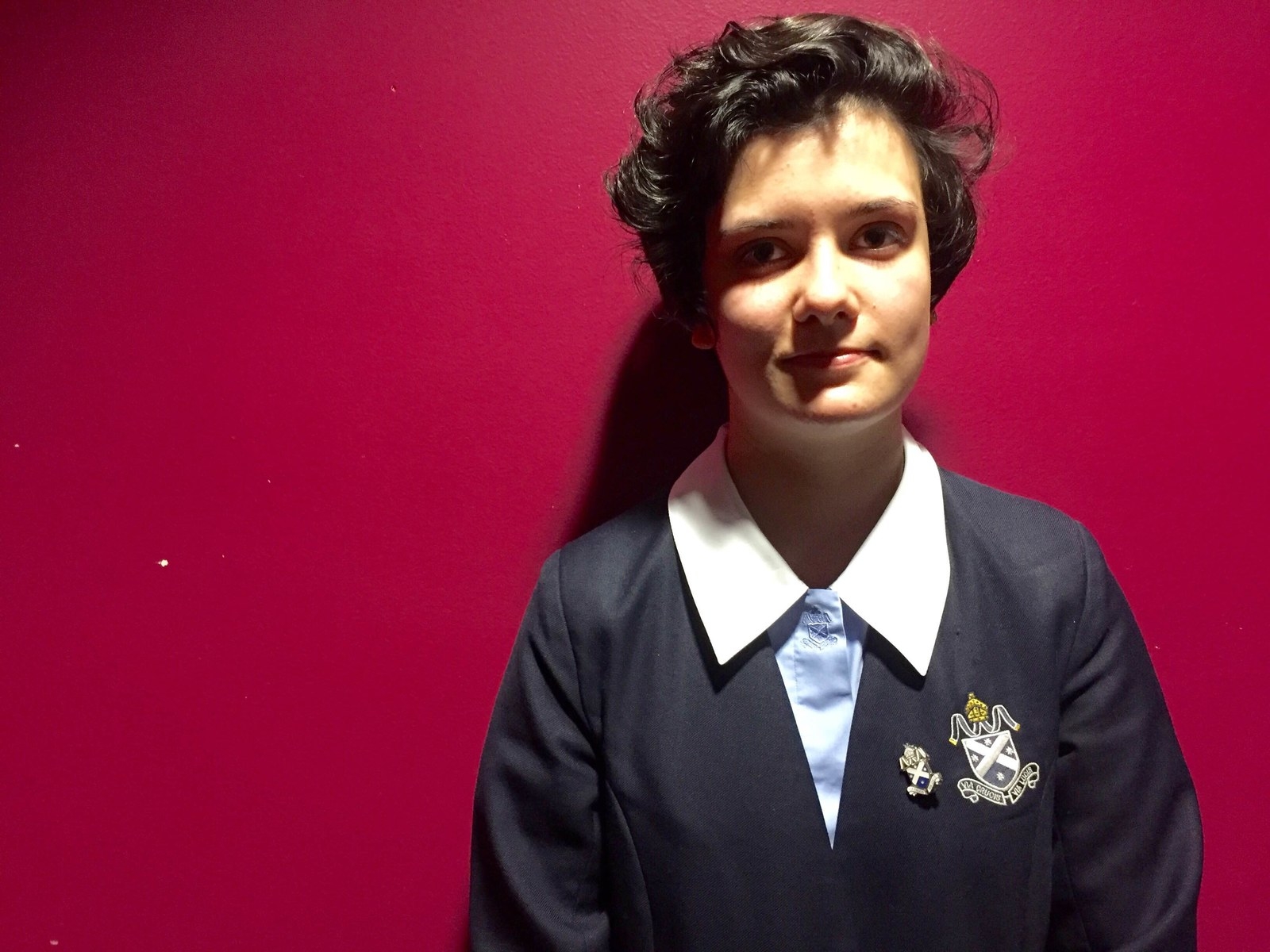 She told BuzzFeed News she was chosen to be on the panel after submitting a short essay about why she wanted to do it.

"I wrote about how in the future I want to study international law to become an international human rights lawyer," she said. "I thought this would be a great experience to help me in that."

And for those wondering if the junior journos wrote their own questions – Cara confirmed they did, submitting 10 questions which were whittled down to the ones asked.
Cara said refugee policy, gender equity and marriage equality were the issues that meant the most to her.
Debate moderator Anthony Segaert, an aspiring journalist and student, told BuzzFeed News he was impressed by the questions.
Segaert, 17, encouraged more young people to get involved in politics.
"Heaps of young people don't actually enroll to vote, but when they do, they have a massive presence," he told BuzzFeed News.
"In marginal seats they can determine who forms government. They have a massive presence in determining the direction this country goes in."
All in all, folks: the kids are alright.