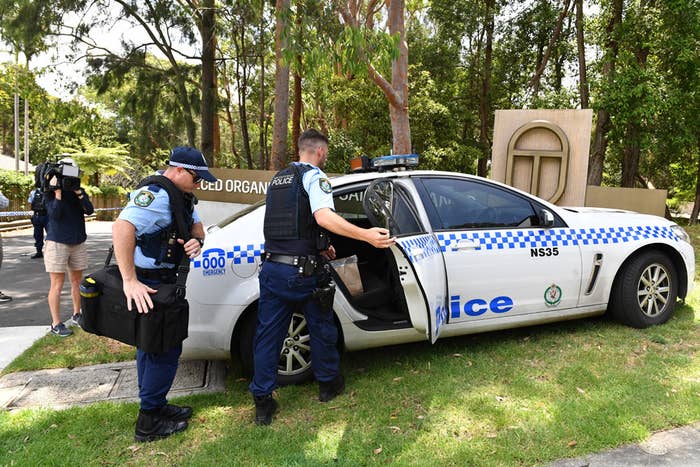 A teenager accused of murdering a Scientology employee in broad daylight last week has not applied for bail and did not wish to appear in court via video link, a court has heard.

The 16-year-old, who cannot be identified for legal reasons, is facing charges including murder and assault occasioning actual bodily harm over the alleged attack at the Scientology centre in Chatswood on Jan. 3.
Emergency services attended the centre on Sydney's lower North Shore just after 12.30pm, following reports of a stabbing in the driveway.
Two men were rushed to hospital, where 24-year-old Chih-Jen Yeh died and a 30-year-old man was discharged after being treated for minor injuries.
On Monday morning, the teenager's lawyer Frank Santisi told Parramatta Children's Court his client had "expressed a desire not to appear on screen".
The magistrate agreed he did not need to appear as only administrative matters were discussed at the brief court hearing.
Bail was not applied for and was formally refused. No family members were present.
Outside court, Santisi declined to comment, saying: "At this stage it's one of those delicate matters that would be best left to later on".
The teenager is facing five charges, including murder, domestic assault, common assault, assault occasioning actual bodily harm and affray.
According to court documents, the domestic assault occurred at Chatswood on the evening of January 2, the night before the alleged stabbing.
The Chatswood centre, known as the Advanced Organisation & Saint Hill ANZO (Australia, New Zealand, Oceania), was opened in September 2016.
According to the Scientology website, the 145,000-square-foot building is the church's largest spiritual centre outside of the United States.
The matter is back in court on Feb. 19.