Canadian pop duo Tegan and Sara will headline the annual Gay and Lesbian Mardi Gras party in Sydney, Australia, on March 4.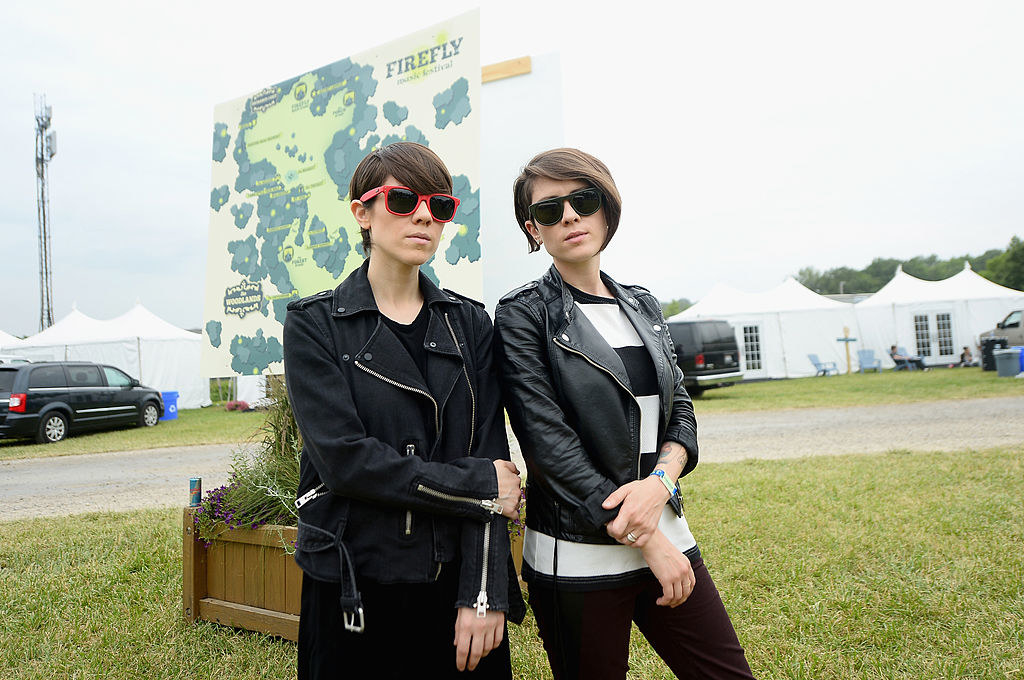 The identical twin sisters, who are both gay, will be a significant selling point for women, who are typically outnumbered by gay men at the annual party.

Previous Mardi Gras party acts have included Calvin Harris and Kylie Minogue.
Tegan and Sara had success in the mid-to-late 2000s with their fifth studio album The Con. In 2013, they shifted from indie to pop with Heartthrob.
Their latest album Love You to Death was released on June 3 this year.
Tegan and Sara have advocated for LGBT rights throughout their career.
In the wake of the mass shooting in a gay Orlando nightclub earlier this year, Tegan told Billboard that for every step forward the LGBT community takes, there are 10 steps back.

"I'd like to say that after 17 years of travelling the world, the world is changing – and I think it is – but ultimately there's still a lot of ignorance and hate in the world, and this past week was a tough one for us," she said.

She also said that the legalisation of same-sex marriage in the United States did not mean the fight for equality was over.
"We have a huge civil rights movement happening right now with transgender people in America, and I think the worst thing that could happen to our community is we could become apathetic, and we could think that everything has changed – everything has not changed."

They have also called out the media for focusing on their sexuality. When Rolling Stone described them as a "lesbian pop duo" in 2015, Sara tweeted back:

Rolling Stone apologised. "No more Mr Nice Guy with that kind of thing," Sara told BuzzFeed News.

In recent months the Mardi Gras festival has been subject to community debate on whether its political roots have been lost.
In November the Mardi Gras AGM voted in favour of a motion that would see prime minister Malcolm Turnbull not officially invited to the parade.
Movers of the motion suggested Turnbull's inaction on marriage equality and the Safe Schools Coalition meant he should not be welcomed at an LGBT pride parade.
However, the Mardi Gras board voted against the motion and Turnbull will be invited as usual.