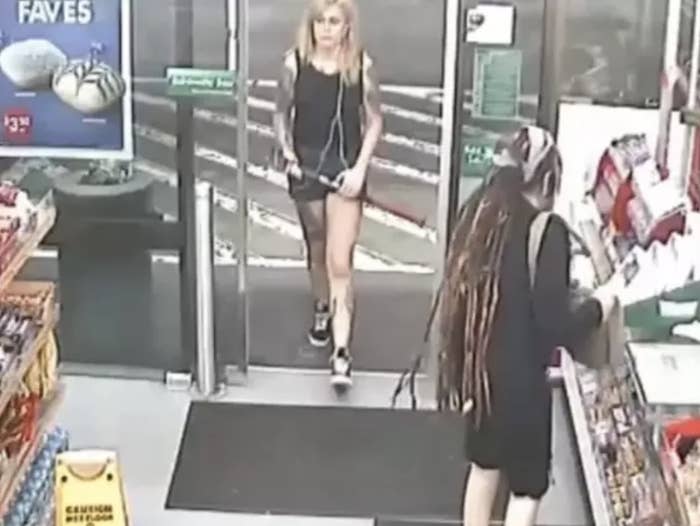 Sydney woman Evie Amati has been sentenced to nine years in prison after she attacked strangers with an axe at a convenience store in the early hours of Jan. 7, 2017.

The sentence was handed down on Friday morning in the New South Wales District Court, following a three-week trial in 2018 that focused on whether Amati was mentally ill at the time she launched the attack at a 7-Eleven store in the inner Sydney suburb of Enmore.
Amati, 26, was given a non parole period of four years and six months.
The blows Amati dealt to customers Ben Rimmer and Sharon Hacker with a 4.5 pound axe caused the pair serious injuries and were captured in graphic CCTV footage released by the court during the trial.
A third man, Shane Redwood, narrowly avoided getting hit on the street outside by using his backpack as a shield. All three victims were strangers to Amati.
Amati was convicted of wounding Rimmer and causing grievous bodily harm to Hacker with intent to murder them, and of attempting to wound Redwood, also intending to murder him.
The Crown argued at trial that Amati had launched the attack as she believed a woman she had met on Tinder and spent time with earlier that night had rejected her on the basis of her being transgender.
Williams accepted this, saying on Friday that "perceived intolerance" and "interpersonal rejection" was Amati's primary motivation for the offending.
He added that she was "affected and disinhibited" by a combination of substances including cannabis, the drug MDA, alcohol, and prescriptions including anti-depressants and hormone medication.
Amati dabbed away tears at points in the sentencing, but did not react visibly to the nine-year sentence handed down by judge Mark Williams.

Her mother, father and supporters were in the packed courtroom to hear the sentence, along with Ben Rimmer and supporters.
Williams described the CCTV footage showing the convenience store attack as "graphic and shocking".
Rimmer suffered fractures to his nasal bone, eye socket and cheek bones in the attack, and had to undergo five hours of reconstructive surgery.

There was medical evidence that if the axe had hit Rimmer just one or two millimetres above where it did, it would have exacted "catastrophic" injury including a massive bleed to the brain and loss of vision, Williams said.
He said the first blow to Hacker's skull was "cushioned by Ms Hacker's thick bundle of dreadlocks" but still broke the bone at the base of her skull into multiple fragments.
Hacker suffers from ongoing pain and sleep issues, he said.
Williams found that the attacks on Rimmer and Hacker were above the mid-range of objective seriousness, while the attack on Redwood fell into the mid-range.
He rejected a submission from Amati's barrister Charles Waterstreet that her depressive disorder was the most significant factor in her offending, saying it was instead one of several.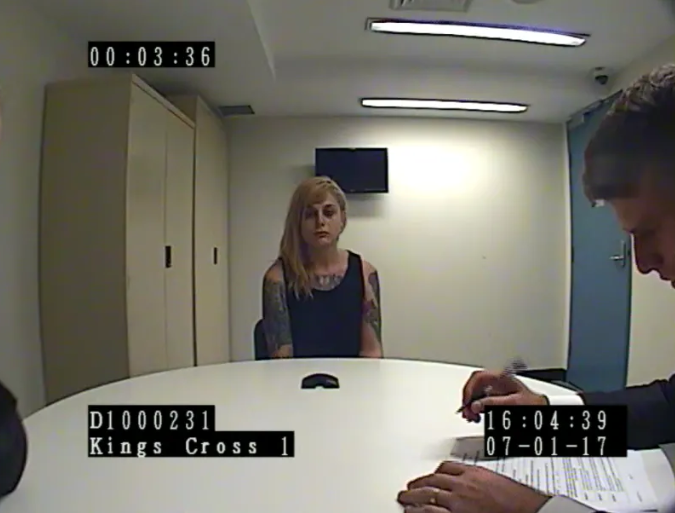 But he did find Amati's "long history of mental illness" reduced her moral culpability for the attack, and that she had demonstrated insight into her offending by describing what she had done as "monstrous" and feeling disgusted by her actions.

At trial, Waterstreet told the jury there was no doubt Amati's body carried out the axe attack, but that she had been possessed by voices in her head, telling her to "kill, kill".
"She continues to report having no memory of committing the offences, but remembers experiencing homicidal auditory hallucinations, visions and feeling scared," Williams said on Friday.

Williams said he accepted Amati would have a more difficult time in custody than the average person due to her being transgender, and the "antagonism" expressed by female inmates.

He said Amati had good prospects for rehabilitation, describing her as "well educated, articulate and intelligent" and noting her strong family support.
Her custody record showed good behaviour and a "strong work ethic", he said.
Amati has been in custody since the attack and will first be eligible for release on July 6, 2021.