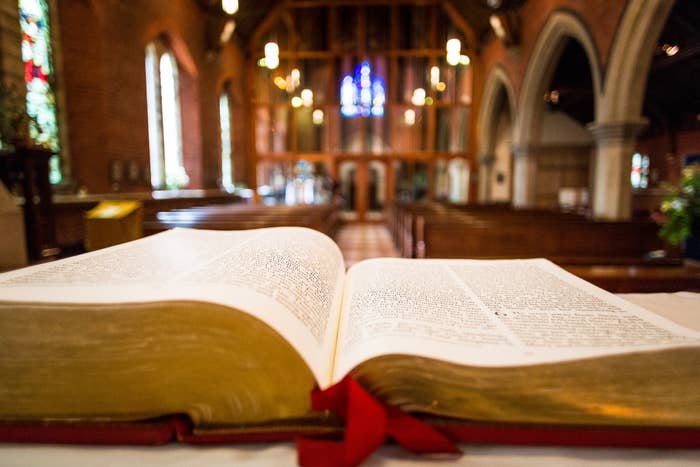 The Anglican Diocese of Sydney has told transgender parishioners to "honour and preserve the maleness or femaleness of the body God has given you" and warned church members to avoid "celebrating or validating" any steps taken towards transition, in guidelines introduced to shield the Diocese from legal action.
The Diocese also considered a policy that would have required ministry staff to encourage de-transitioning among transgender parishioners, and exclude them from church leadership roles. But the document was heavily edited overnight, and a vote on it delayed until next year.
The debate on gender identity took place at sessions of the 51st Synod on Monday evening and Tuesday afternoon at the Wesley Conference Centre in the Sydney CBD. The Synod is the representative body of the Diocese and is comprised of ministers and laypeople from parishes across Sydney and surrounds.
Bishop of Wollongong Peter Hayward was frank about the changes being in response to current anti-discrimination law and the government's proposed religious freedom changes, telling the packed auditorium "there is a need for a publicly available doctrinal position" and that it must be "consistently applied" through policies.
"Our legal advice is actually to quote the Bible," he said on Monday evening.
Hayward told the Synod that churches, schools and organisations within the Diocese required guidelines to deal with the "cultural and political issues currently at play when it comes to transgender matters".

"There are parishes far removed where suddenly, the family has been coming to church for a while, the father turns up with a wife and two children, it's a woman!" Hayward said. "He says 'I'm now coming to church as a woman'. How does the parish respond to that?"
To answer that question, the Synod adopted a doctrine statement on gender identity and an associated set of pastoral care guidelines, presented by Hayward.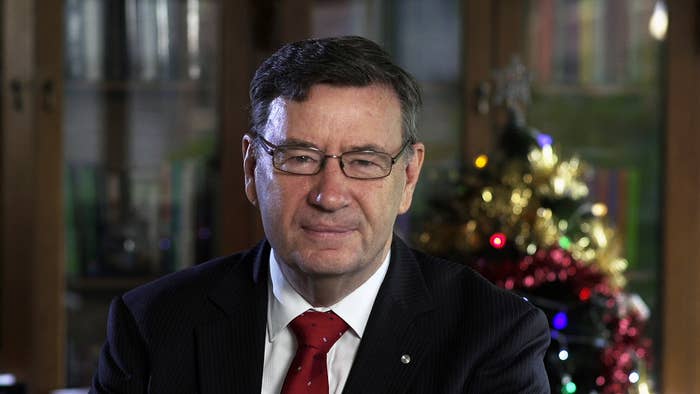 The doctrine statement states God created humanity in the form of two biological sexes, saying: "The Bible never endorses a divergence between biological sex and gender identity and expression ... Nor does the Bible ever envisage a 'third sex' — eunuchs are still regarded as male," it reads.

The statement doesn't explicitly use the word "sin", but describes transitioning as "an attempt at self-creation that involves a denial of the biologically-sexed body that God has given to us". Another paragraph refers to gender dysphoria as "one of the consequences of human rebellion in the Garden of Eden".
It also says that cases of intersex people, born with indeterminate or ambiguous biological sex, are "complex", but do not involve denying God.
The pastoral care guidelines ask Christians to show "compassion, love and care" for people who "experience gender identity issues". One way people can show this love is by "differentiating between compassion for the person ... and agreeing with, celebrating or validating any treatment protocol for transition".
The document urges Christians who experience gender dysphoria to "seek options that maintain the integrity of your physical and mental unity, and which honour and preserve the maleness or femaleness of the body God has given you".
"Fix your eyes on Jesus and look forward to wholeness and relief from suffering and temptation in the new creation," it advises.
Amy McCarthy, a 21-year-old transgender woman who attends an Anglican church in Sydney's inner west, told BuzzFeed News she was unconvinced by the language of love and compassion in the documents.

"I don't see it as fully genuine. They say that they take the approach of 'hate the sin, love the sinner'. They talk about treating the sinner with love and compassion and all that kind of stuff," she said.
"Ultimately, it doesn't change the fact that they are asking churches to discriminate against and exclude gender diverse people. With that in mind, it's — as a friend of mine put it very aptly — putting lipstick on a pig."
McCarthy said "the reality is, if you had compassion for trans people, you would understand that ... the best approach to show compassion is to support their transition, their gender affirmation".
Schools, churches, and other organisations under the Diocese are expected to base their own gender identity policies on the doctrinal statement and guidelines. Hayward said the documents do not go into specifics – e.g. which bathrooms a transgender person should use – as those decisions will be up to the individual organisations.
The vote on a third document, titled "Practical Guidelines for Parish Councils", was deferred to next year's Synod. A first draft of this policy stated "ministry staff are to encourage the person who has already transitioned to consider de-transitioning, where possible".

After people raised concerns on Monday evening, the document was reworked overnight. When it came back to Synod on Tuesday, it read: "An encouragement to be content with our biological sex as a gift of God may raise for the person questions about de-transitioning" and said such conversations should only occur in a relationship of trust and care.
The guidelines also said people who transition should "be welcome to continue to attend church but may not be able to participate fully in the life of the congregation".

Last week, archbishop Glenn Davies made headlines for his Synod speech urging Anglicans who support same-sex marriage to "please leave us" rather than try and change church doctrine. He later clarified he was addressing bishops, not parishioners.
In the same speech, Davies said the issue of gender identity was "troubling" and referred directly to the government's draft religious discrimination bill as he outlined the necessity of a doctrinal statement on gender identity.
"Previous respondents in court cases have discovered to their disadvantage that unless one can identify a publicly available doctrinal position, which is adhered to by all those who claim to belong to that religious group, then the community expectations on issues of morality will prevail," he said.