Students at the University of New South Wales in Sydney, Australia, have condemned a video showing college students chanting a song with misogynistic lyrics.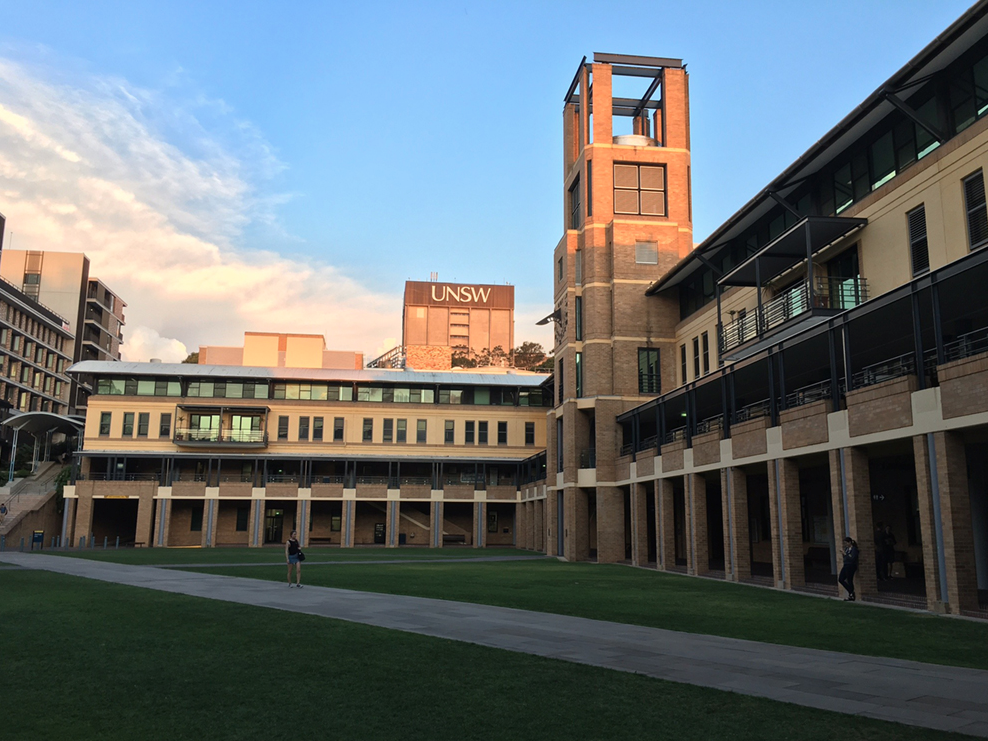 In a video obtained by Junkee, students from Philip Baxter College chant lyrics to a popular rugby song known as "I wish all the ladies".
"I wish all the ladies, were little red foxes, and if I were a hunter, I'd shoot them in their boxes," went one line.
Other iterations heard in the video involved women referred to as "buns in the oven/creamed by the dozen" and "holes in the road/filled with my load".
According to a statement from the UNSW Women's Collective, the incident occurred during a 'Boys Night Out' event as men travelled to a nightclub on a bus.
Baxter is one of six residential colleges at UNSW.

The UNSW Women's Collective described the lyrics as "degrading" and said they "objectify women and glorify acts of rape".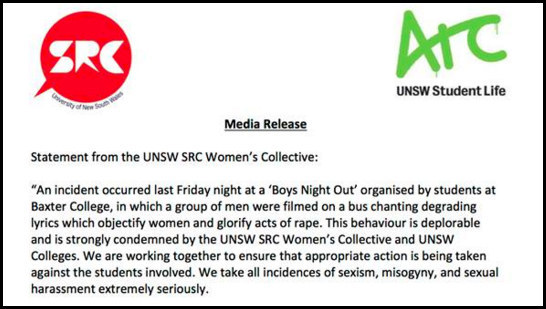 "We take all incidences of sexism, misogyny, and sexual harassment extremely seriously," the statement read. "[The Women's Collective and UNSW Colleges] are working together to ensure that appropriate action is being taken against the students involved."

The statement went on to say that the behaviour exhibited in the video "speaks to persisting attitudes within universities and society at large".
"We are committed to fighting this culture and actively opening up a dialogue to combat sexism and to educate around consent and respect for women," the Collective wrote.

University colleges in Australia have a long history of fostering sexist and misogynistic behaviour. In 2013, a feature published in Cleo about misogynistic behaviour during O-Week sparked an investigation at the University of Sydney's Wesley College. The previous year, St John's College came under fire when a young woman was hospitalised after being forced to drink an "initiation cocktail" including alcohol, shampoo and dog food.
A protest intended to make "a loud statement condemning all derogatory, oppressive or misogynistic attitudes towards women" will take place at UNSW today.