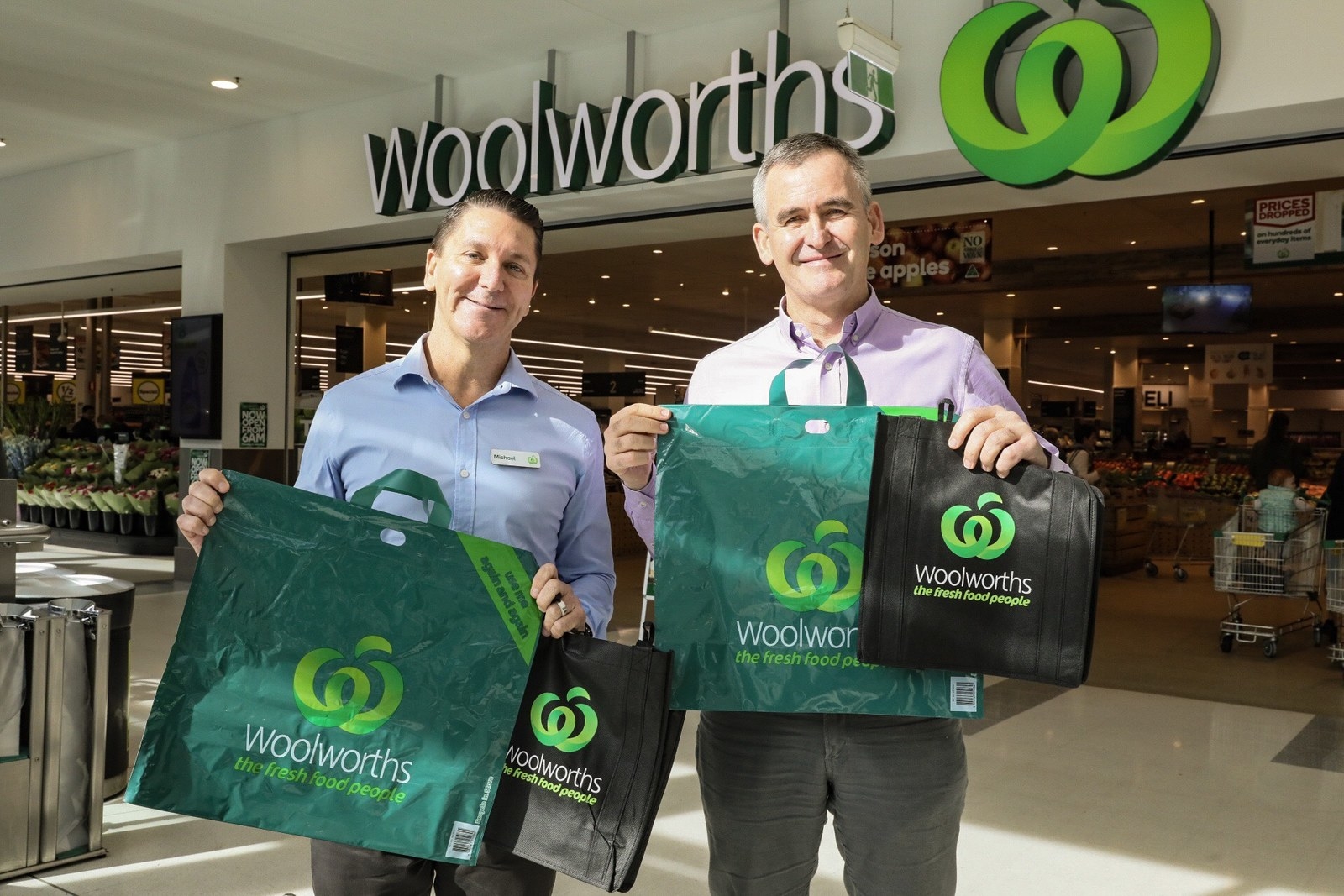 Australian supermarket giant Woolworths has announced it will ditch single-use plastic bags in all its stores across the country.

By this time next year, you'll have to BYO bag, or purchase a reusable one, if you're shopping at all Woolworths Group stores, including supermarkets, Big W, and liquor store BWS.
On Friday, CEO Brad Banducci said the plastic bag issue was one Woolworths "needed to take a stand on".
"Our customers expect responsible retailing and they can be assured that this is just the start of further commitments by Woolworths in this space," he said.
"Our team continues to work hard to minimise our impact on the environment through the minimisation of food waste, ethical and sustainable sourcing, and reduction in energy use."
Banducci said there would be further commitments from Woolworths in reducing the use of plastic across the supply chain – including with fruit and vegetables.
Woolworths currently goes through more than 3.2 billion single-use plastic bags a year.
The decision will apply in states that are yet to legislate against single-use plastic bags – New South Wales, Victoria, and Western Australia.
Governments in South Australia, Tasmania, the Northern Territory, and the Australian Capital Territory have already made laws to ditch the bag, and Queensland has passed a law that kicks in next year.
Greenpeace campaigner Samantha Wockner called for the remaining state governments to step up and ban the plastic bag.
"It's disappointing that leadership on this issue has come from a large supermarket chain rather than from our politicians," she said.
"The overwhelming majority of Australians support a ban on single use plastic bags –which are only used for minutes on average, but then take up to a thousand years to decompose.
"There is no reason for the paralysis currently infecting some state and federal governments on this issue. It's time for us to ban the bag at every level."
UPDATE
Hours after the Woolworths announcement, its main competitor, Coles, made the same pledge.
"We've been working towards this announcement for some time now as part of our ongoing program to improve environmental outcomes through our business," said chief customer officer Simon McDowell.